Teraina to Fanning, July 4-5, 2013
On leaving Teraina, I again got to stand watch and steer the ship. The bridge has a nice view of the front part of the Kwai, and also offers a good place to take pictures. There were always three people standing watch, so I could take pictures while the ship was still being steered by a responsible person.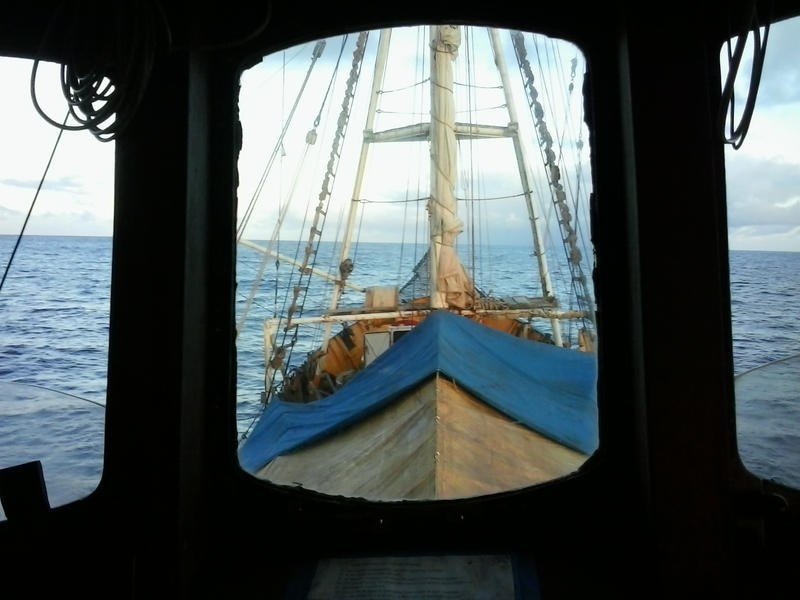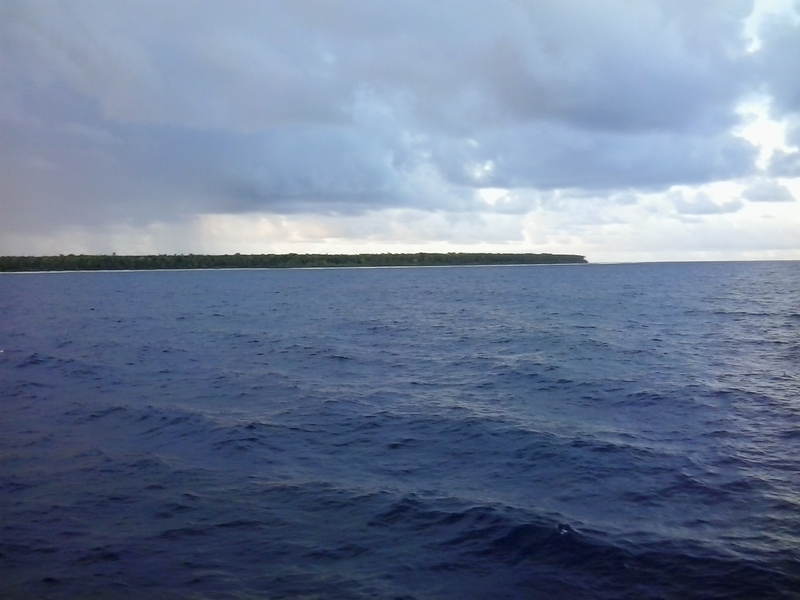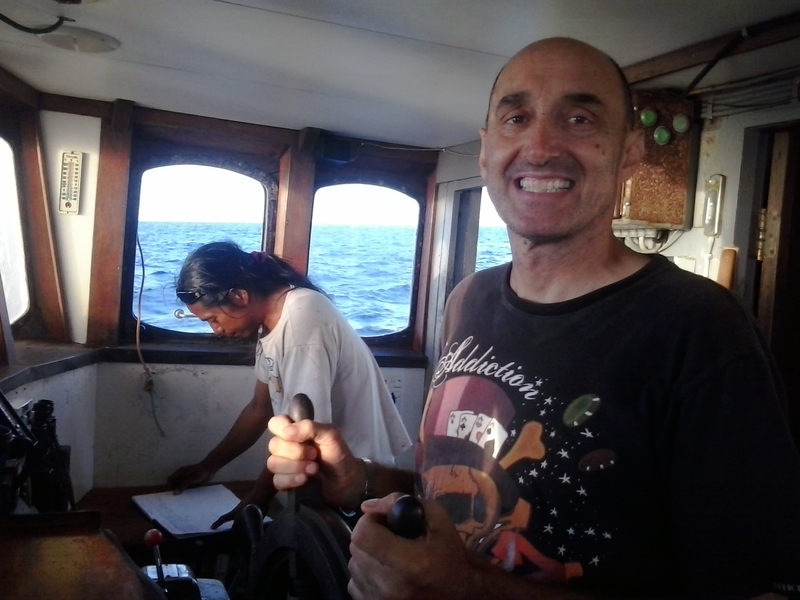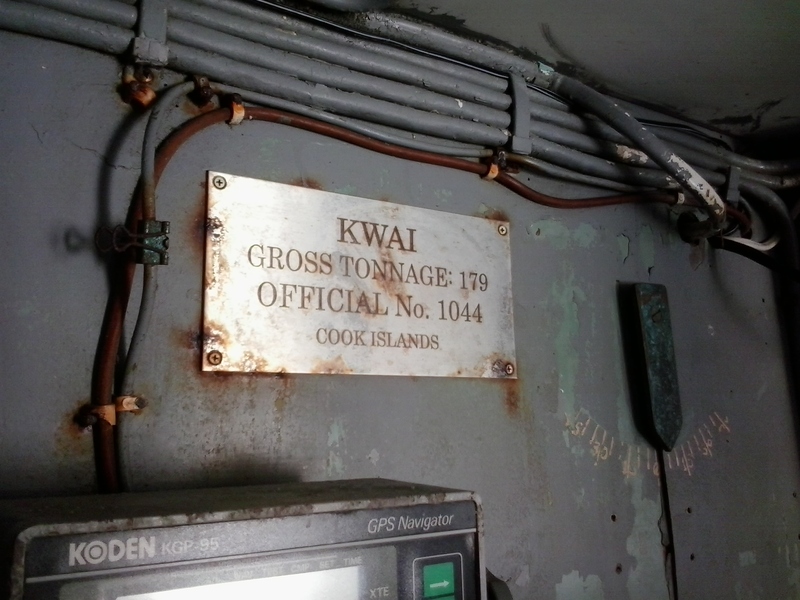 After dark, the captain decided the wind was suitable, and we hoisted the sails.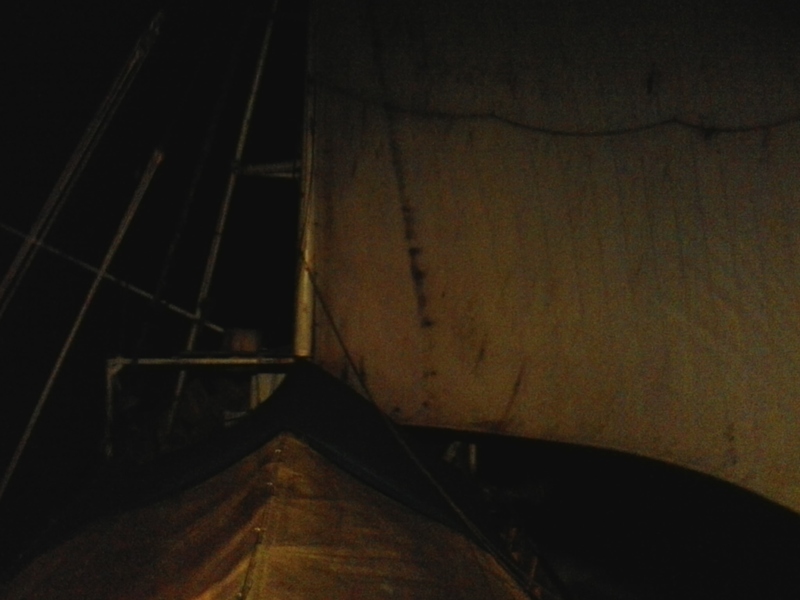 We continued to run the engine, but the sails added 1-2 knots to our speed. Since our speed was only about 4 knots as we went against the current, the added speed from the sails was welcome.
Getting back to Fanning did not have the novelty of the first time, but was nice. This is a big ocean with a few small islands!!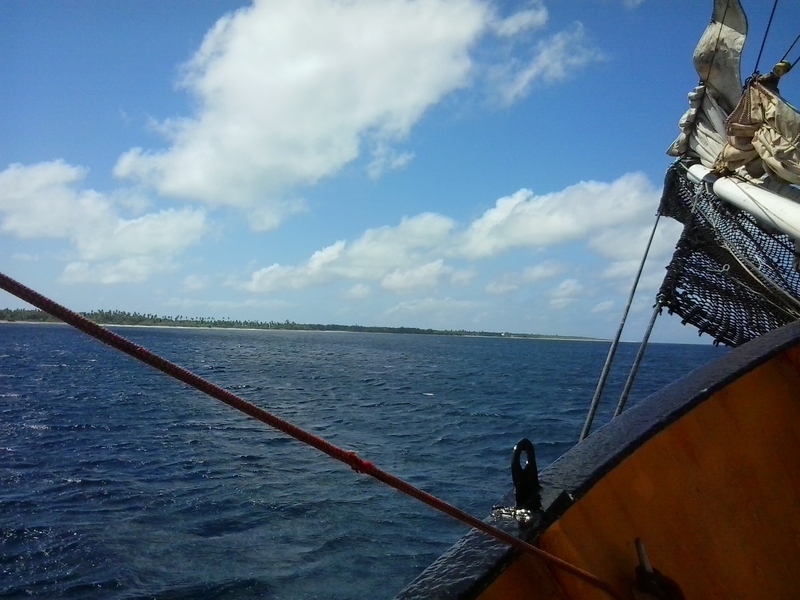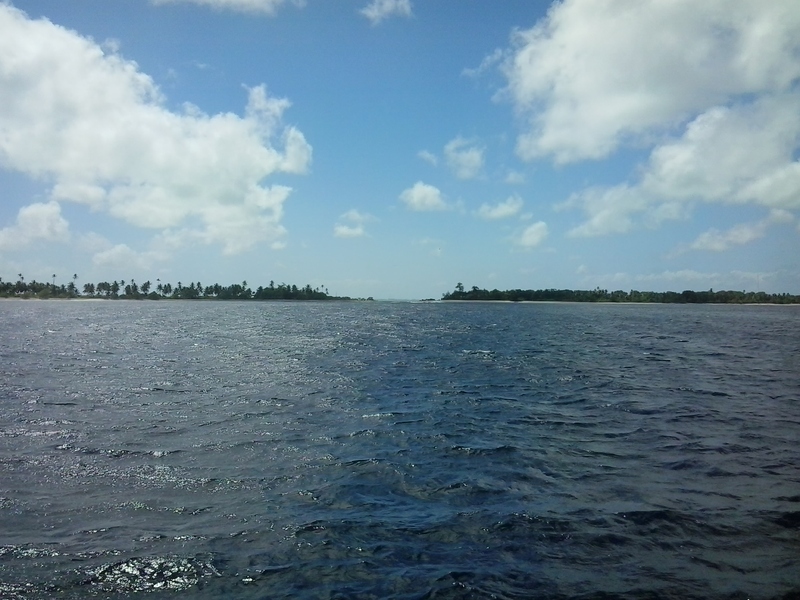 I went ashore again, this time with the bicycle. I visited Bruno's hotel "A la belle Etoile".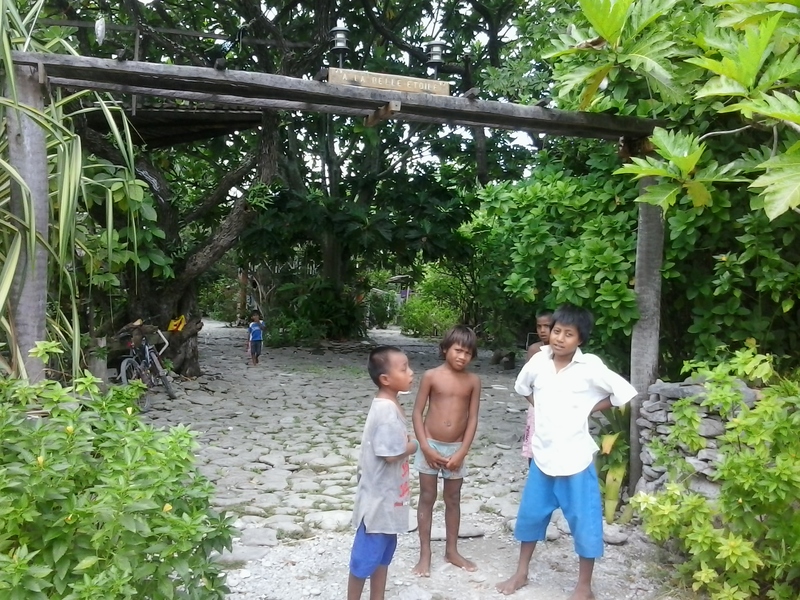 Then I took off around the atoll, some of it on minor trails rather than the main road.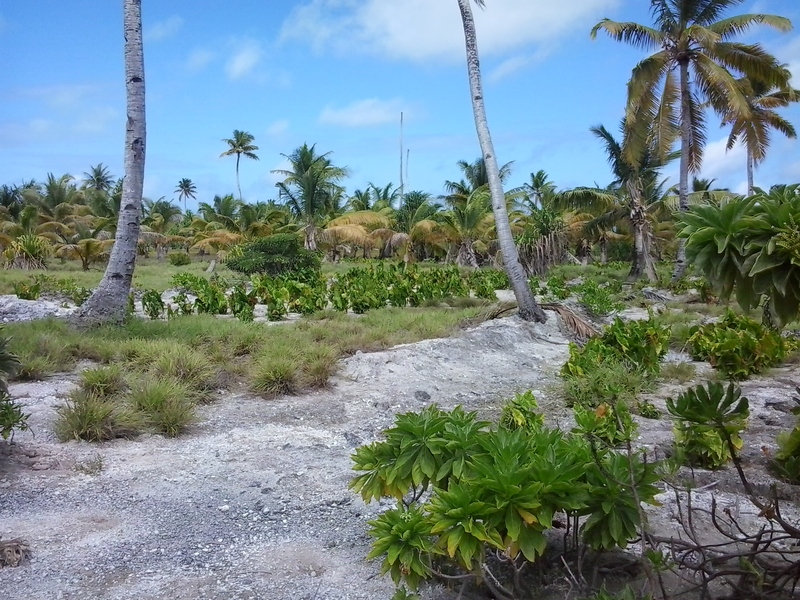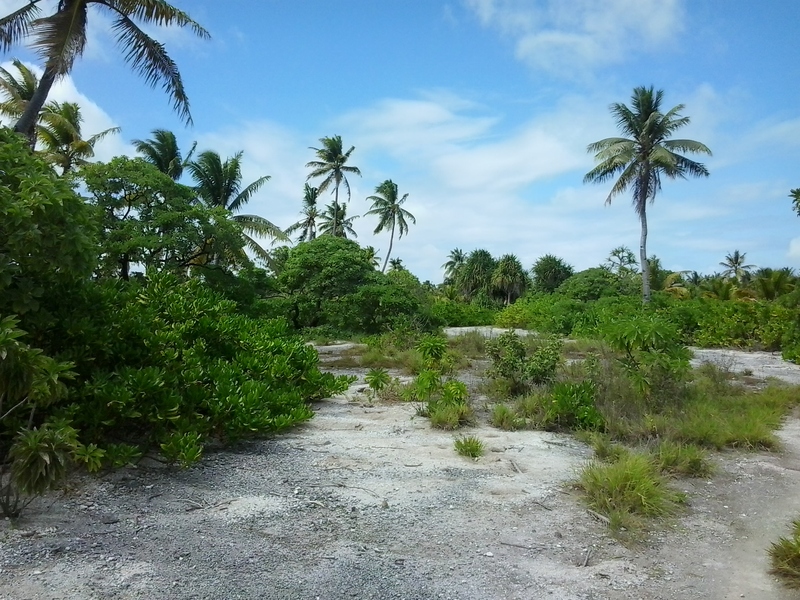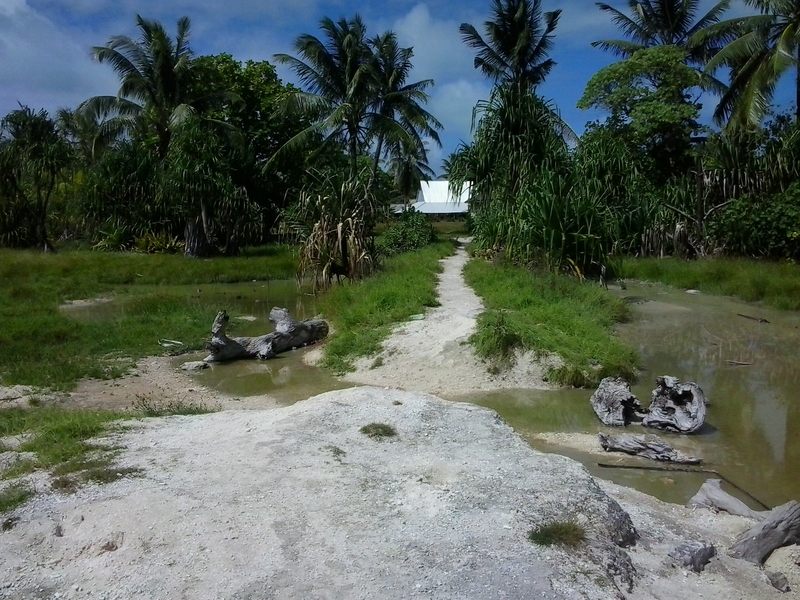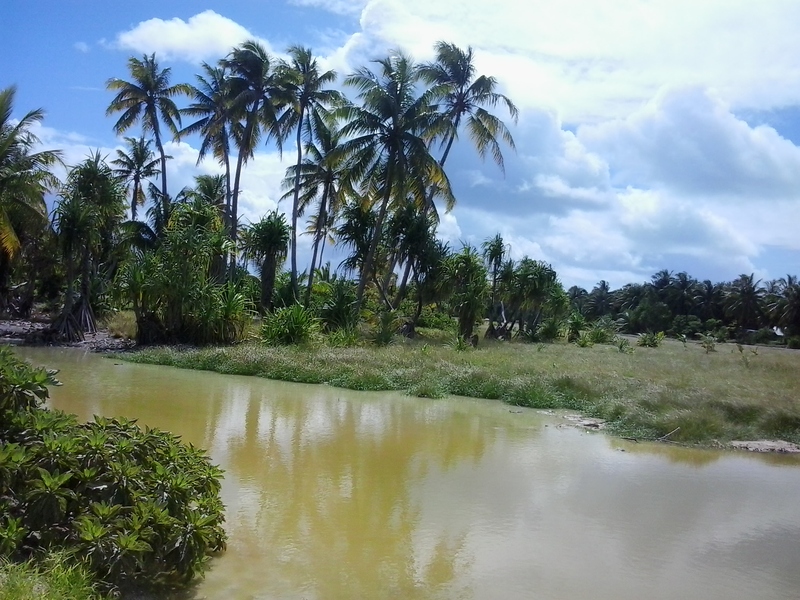 Once back on the main road, I went counterclockwise (South and East) around the lagoon.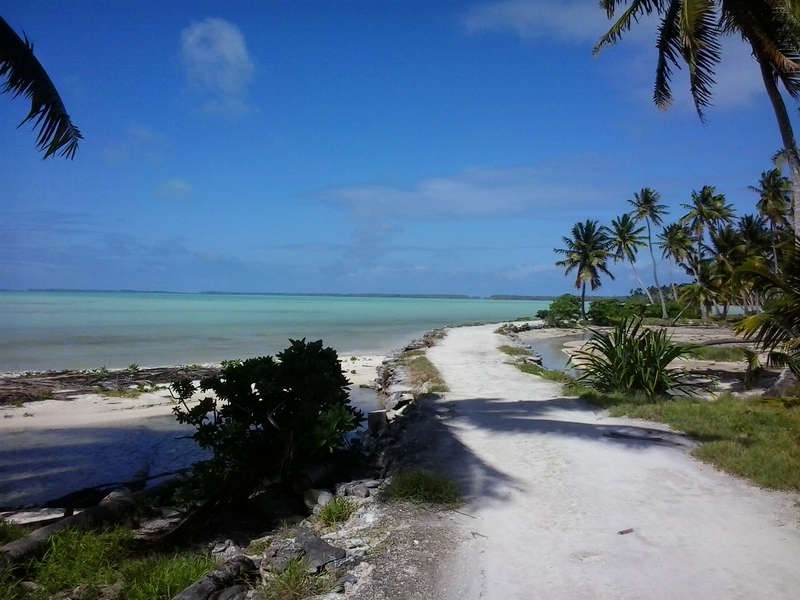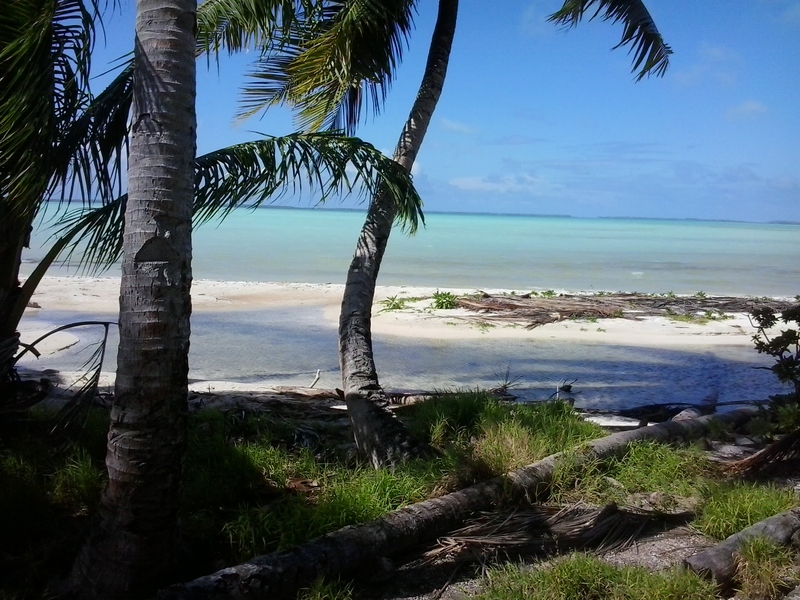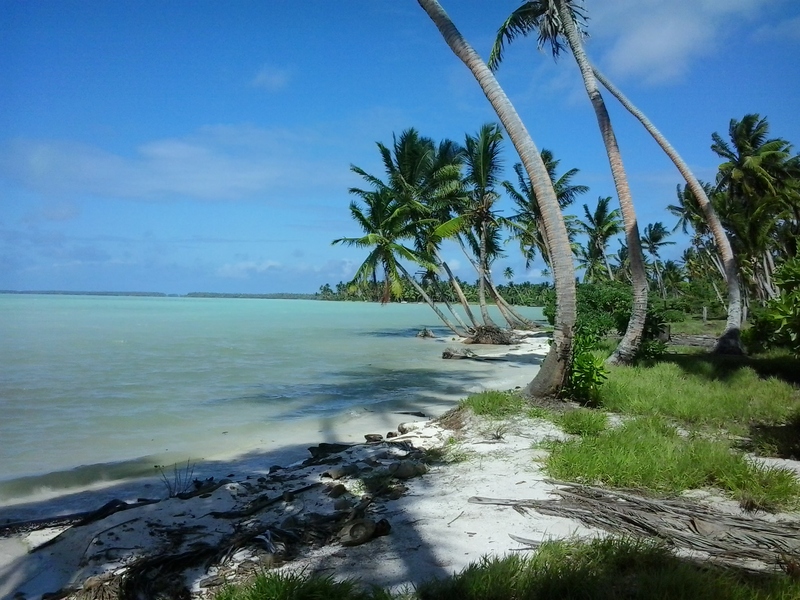 I am not sure what I was hoping to find, as the atoll here is much larger than the island of Teraina, and I had no realistic hope of going all the way around in an afternoon. I did find some lakes, and in general the views were gorgeous.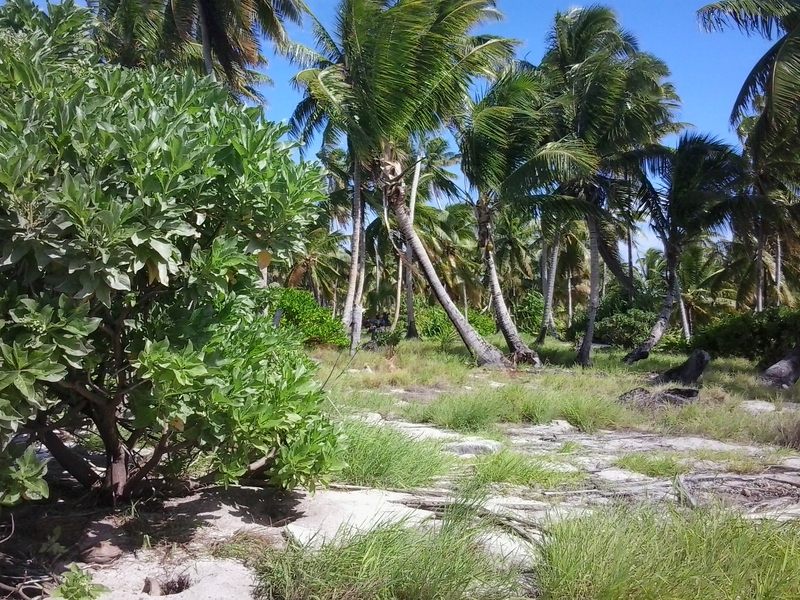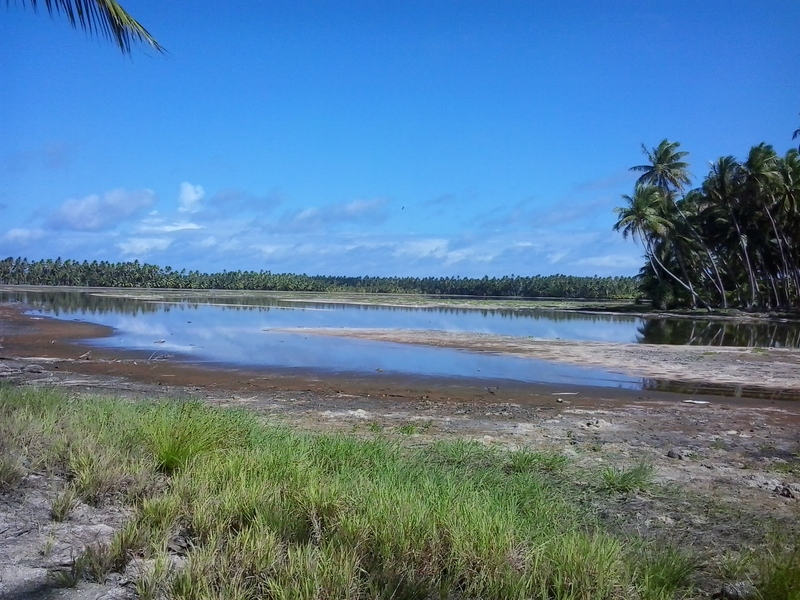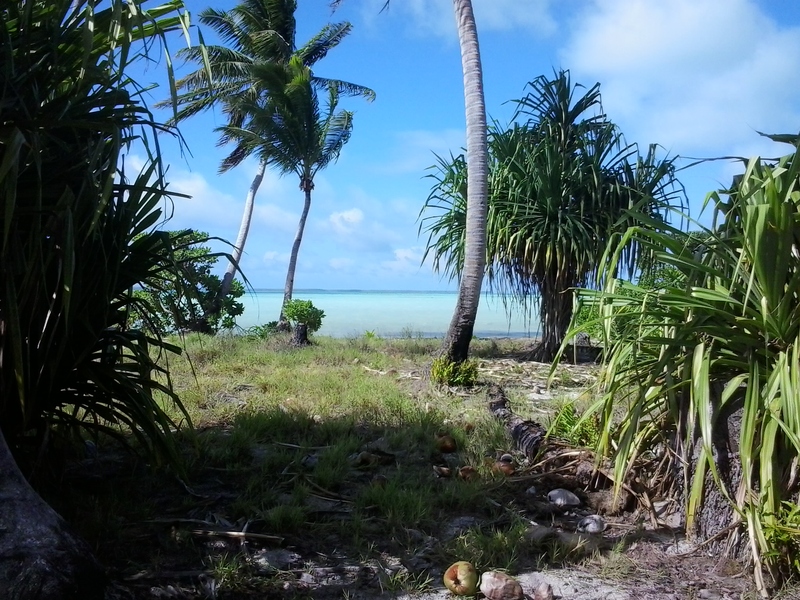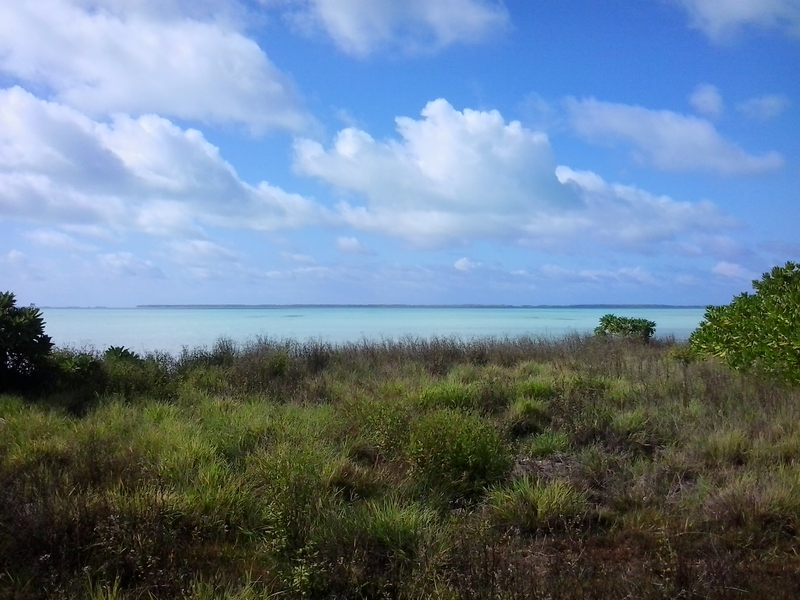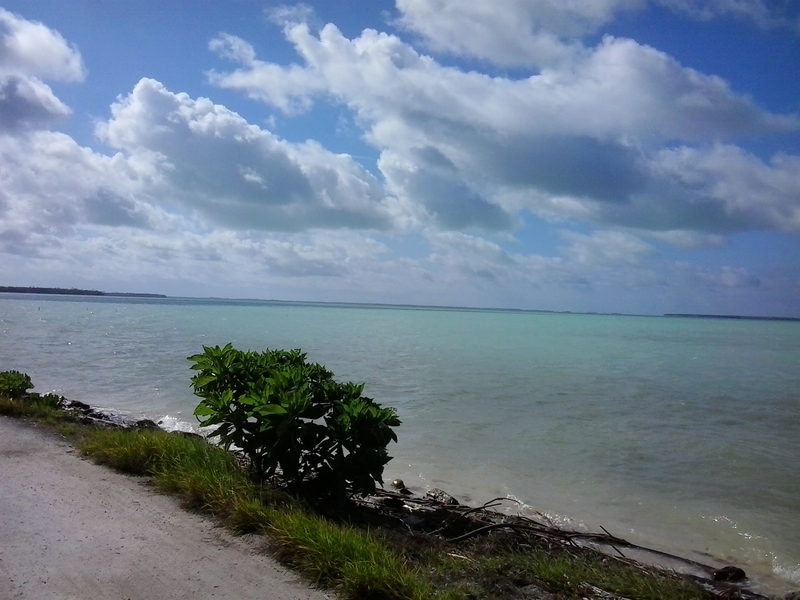 Here, somebody has cut some steps in this coconut tree trunk, to make it easier to climb to the top.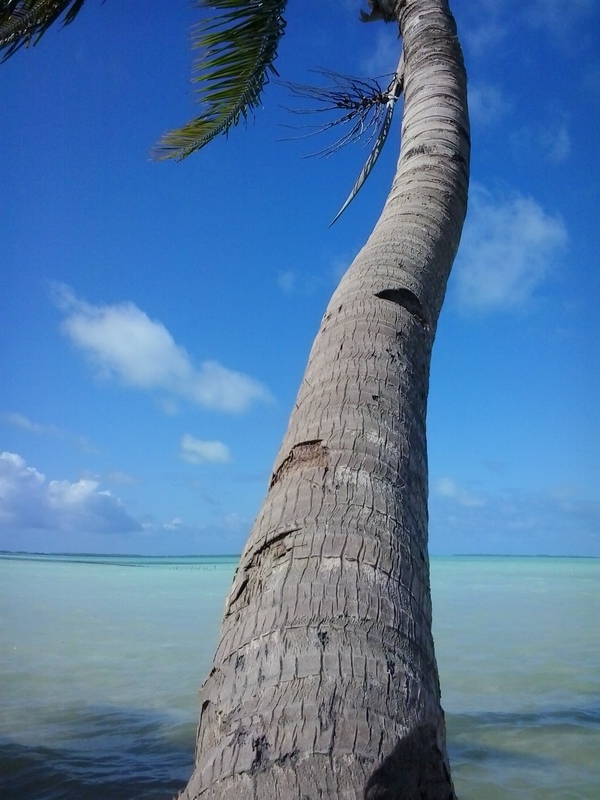 Here are some Papai planted in a low area, that have been harvested.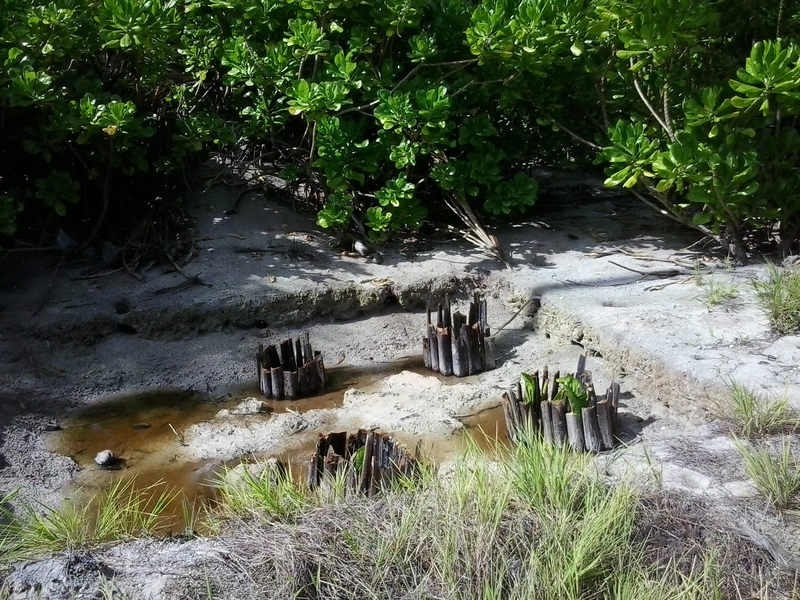 And a couple of nice maniaba with thatched roof.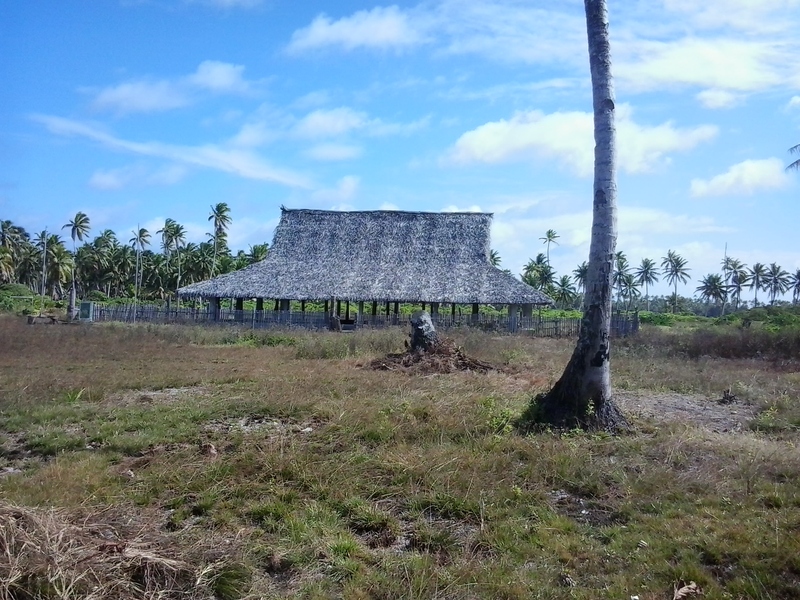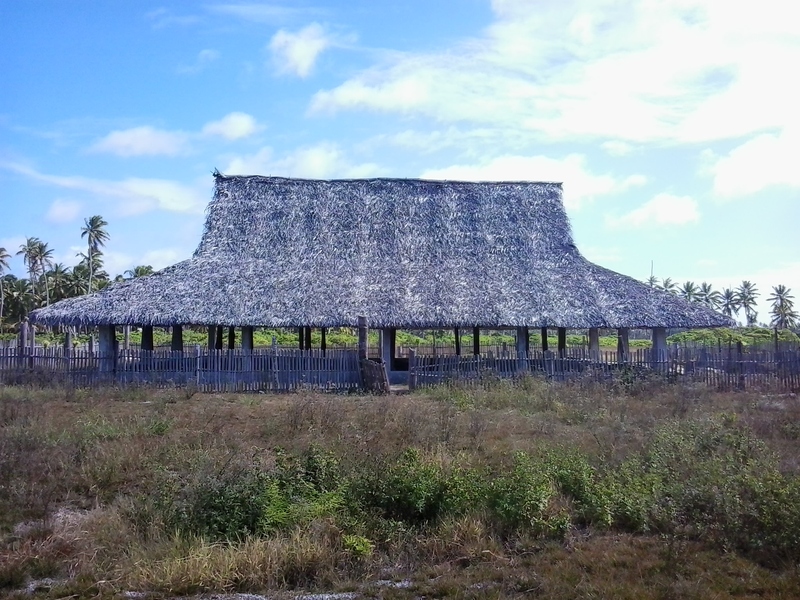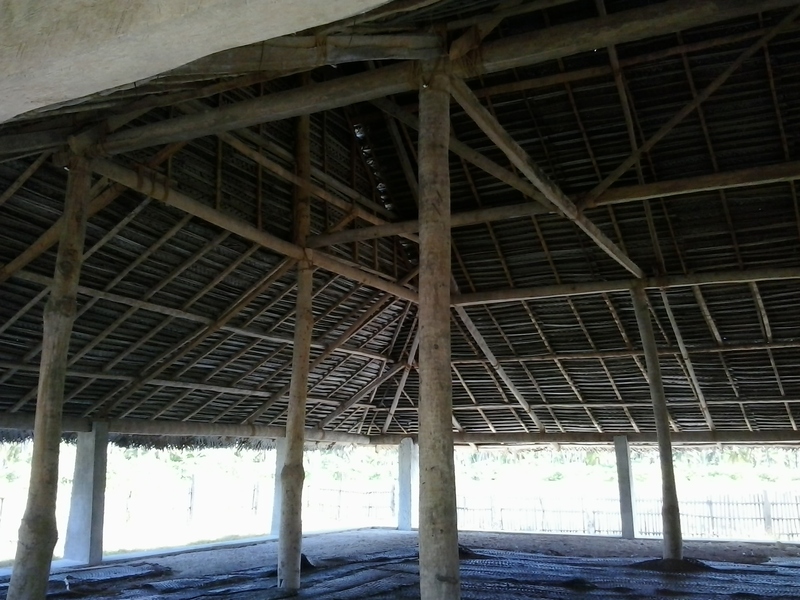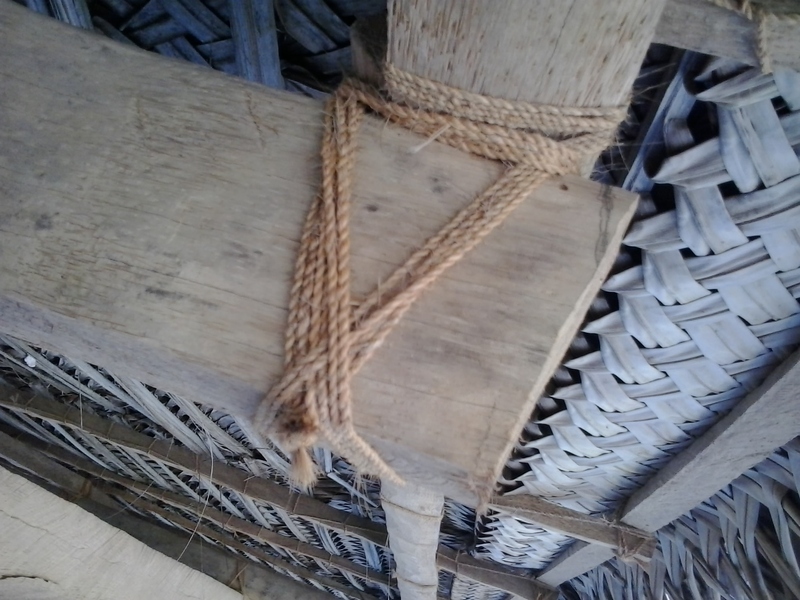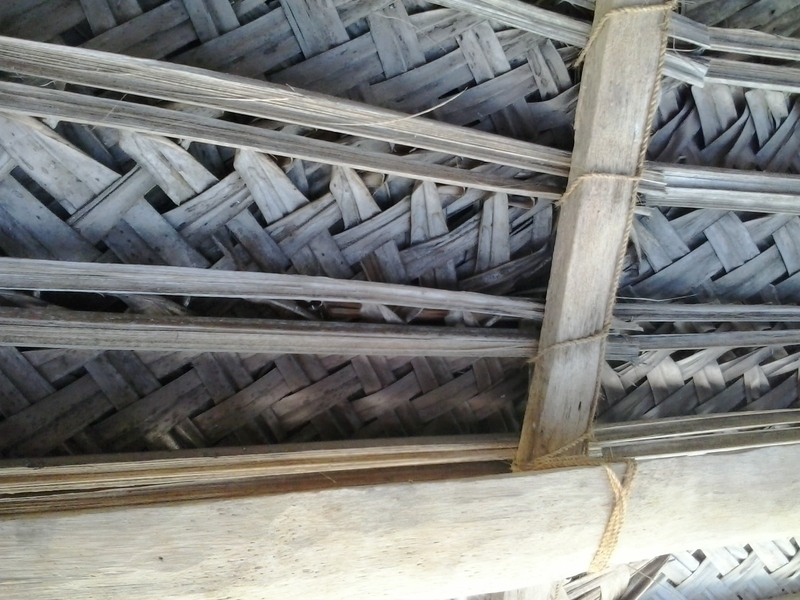 The sunset was beautiful, but the night was rainy.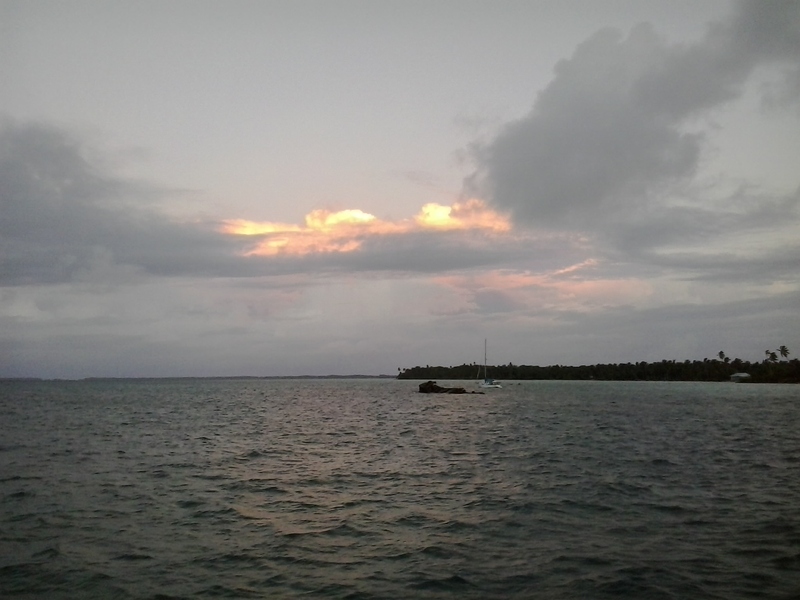 The next day, when we left Fanning, it was still raining.