Christmas Island, July 8-10, 2013
We got to Christmas Island on the morning of the 8th, and my flight back to Honolulu was on Wednesday the 10th. There is only one flight a week to/from Honolulu and one flight a week to/from Suva. The plane takes off from Suva very early on Wednesday morning, lands on Christmas island around 7am, then takes off again at 7:40am to reach Honolulu around 10:30. The plane crosses the dateline along the way, so in Honolulu it is Tuesday. The same plane then leaves Honolulu at noon, lands at Christmas (CXI) around 3pm, and takes off again for Suva. So, the airport is probably not very busy from Thursday through Tuesday.
Even after seeing the more isolated atolls, Christmas island is still quite nice. For example, there were many large and small fish that swam around the main dock and on the nearby reef.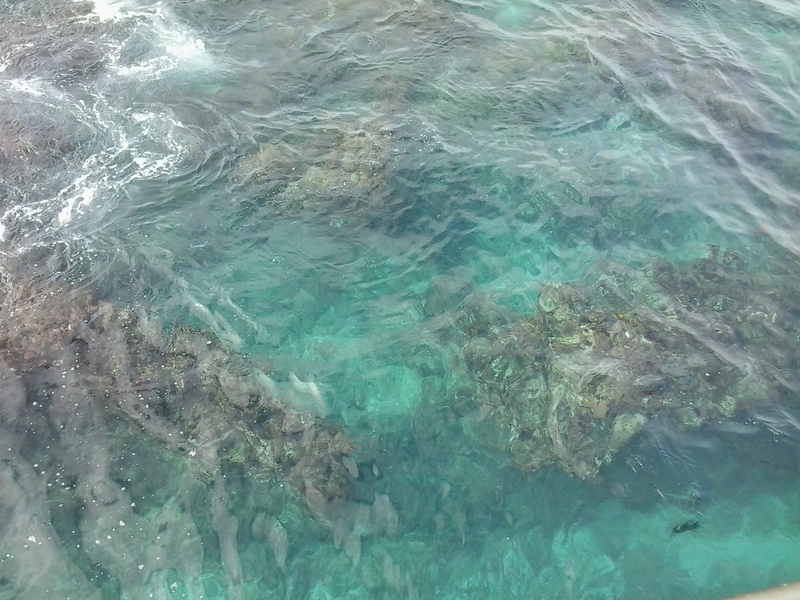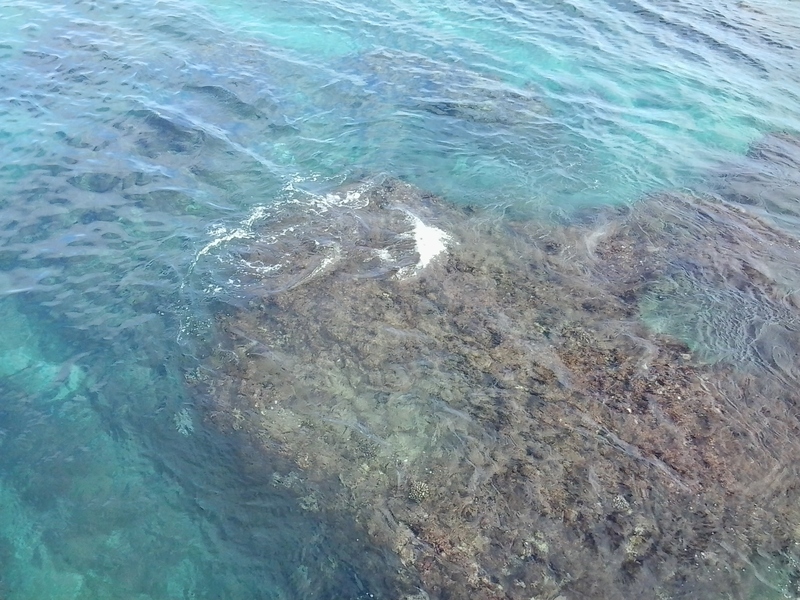 One evening we were returning to the Kwai in the dinghy, and we saw a dolphin swim around, with a smaller dolphin swimming in the shadow of its mother. It was magical.
The main road on Christmas island is generally paved, apart from substantial potholes and speed bumps. There is also some solar power, although I am told the main towns do have generators.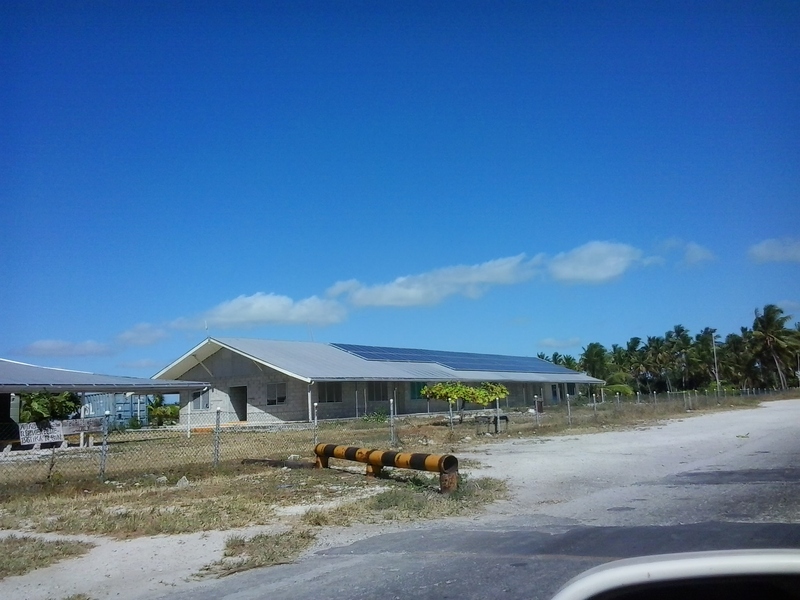 The main town is named London, sometimes spelled Ronton. It got its name from a Frenchman who lived on Christmas island in the early 1900s. He also named other spots Paris, Poland, and one place near the current airport, Banana.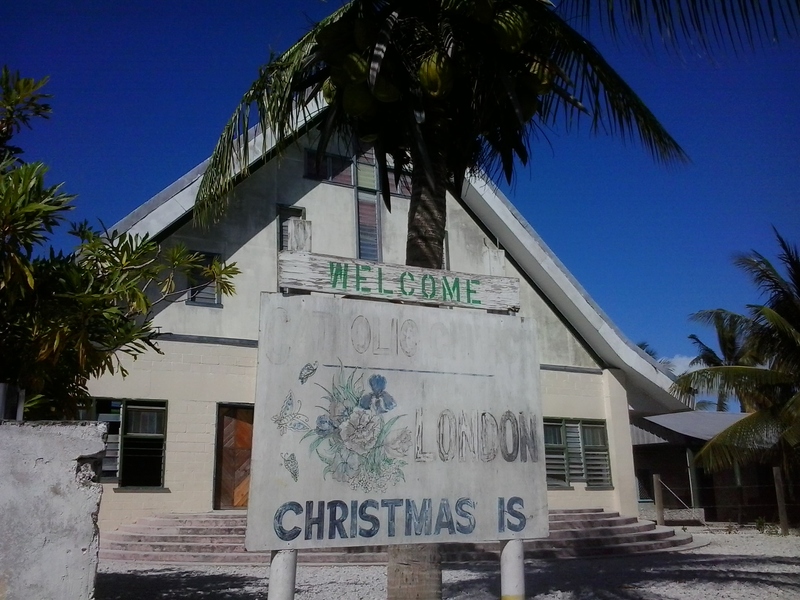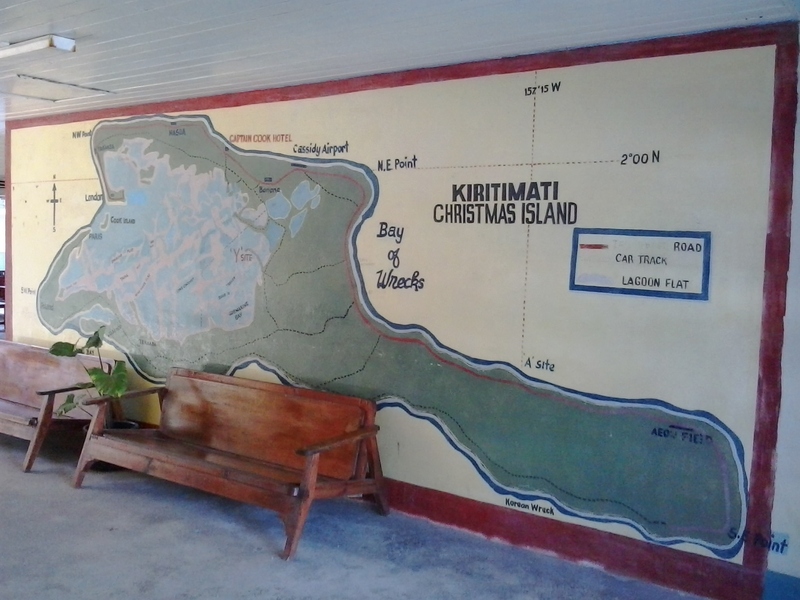 The lagoon is very nice, with many smaller islands.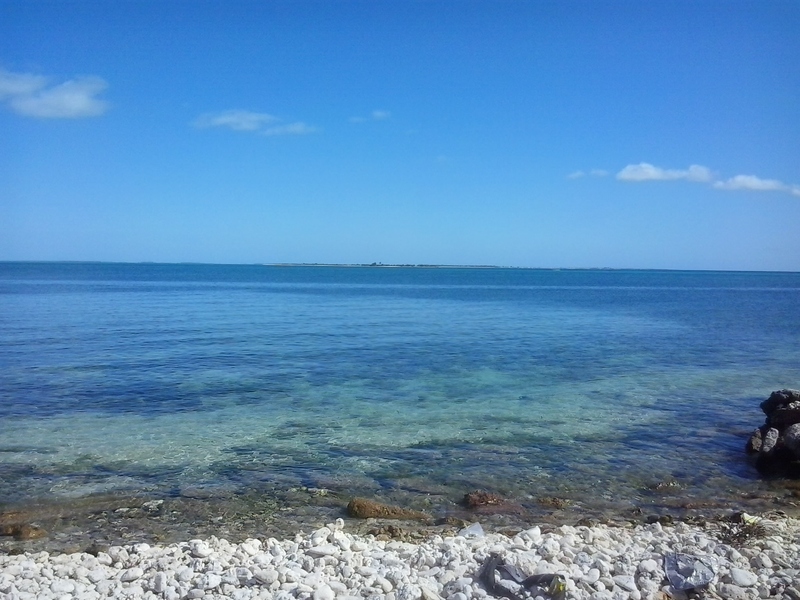 July 12th is independence day in Kiribati, and the week surrounding the date is a national holiday. Unfortunately, we were too late to see the local dance performance put on for the occasion, but I did get to go to the end of the road in London and see some of the businesses (diving and fishing) found near the protected lagoon.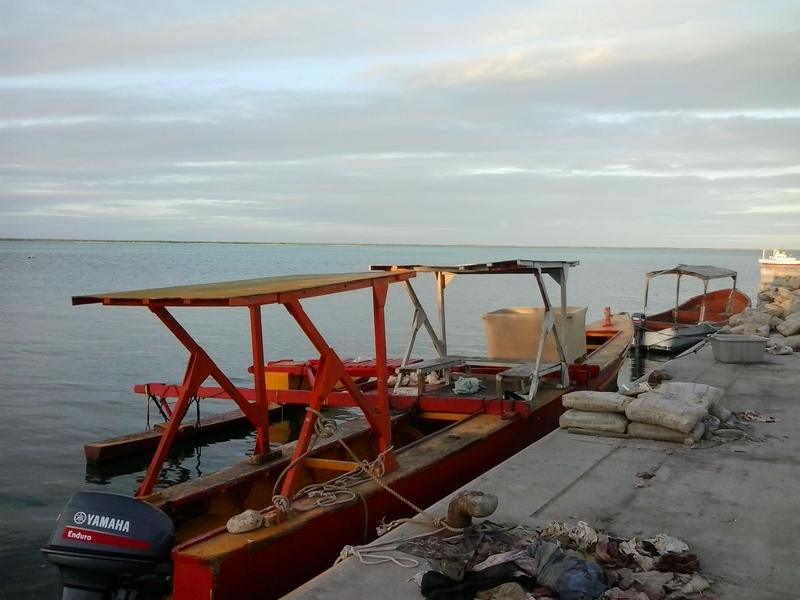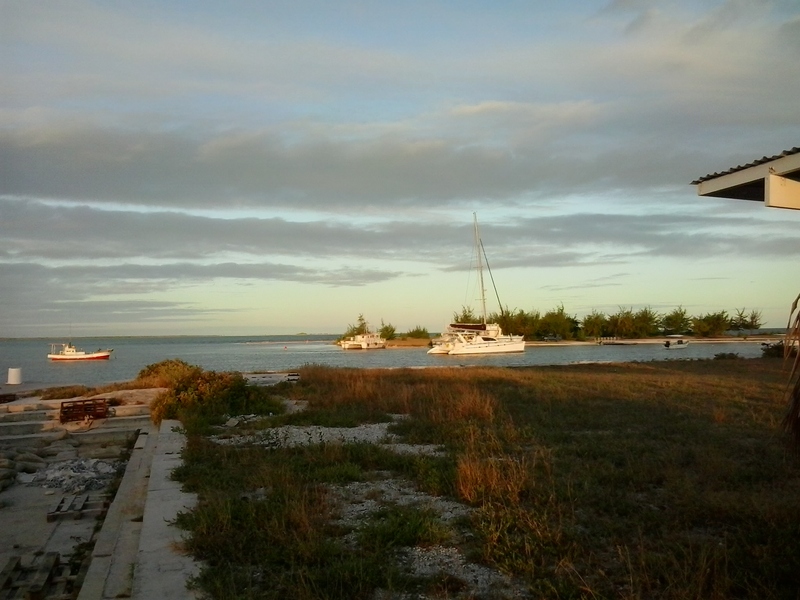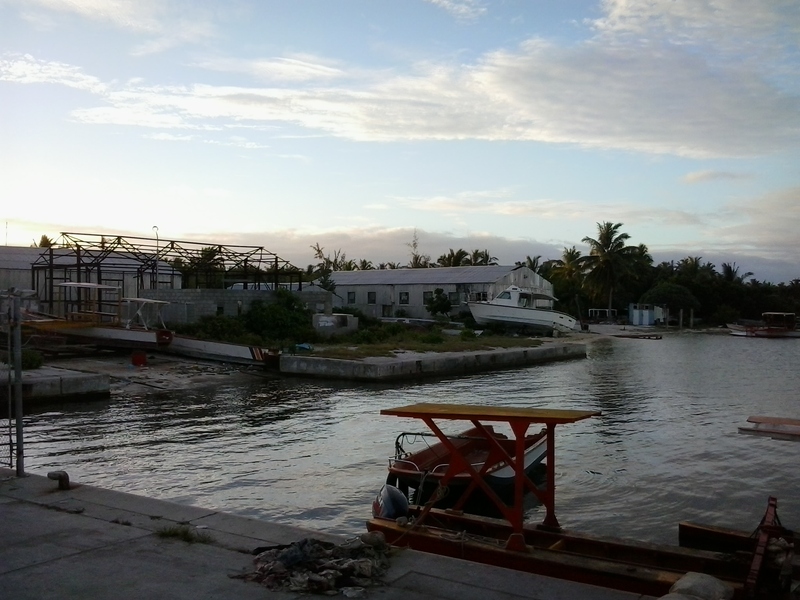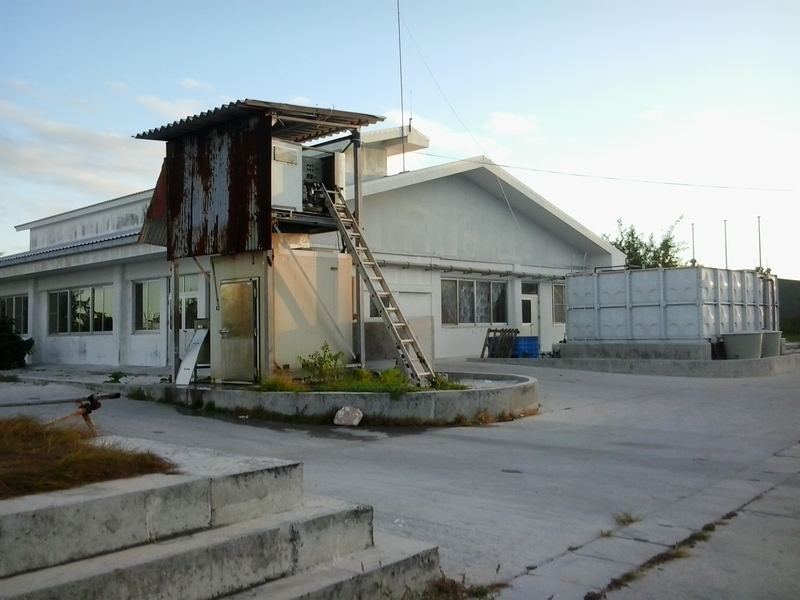 Eventually, Wednesday arrived and it was time for me to leave.
Most of the people on my flight were going from Fiji to Honolulu. Fewer than a dozen were going from Christmas to Honolulu. The majority of these were fishermen interested in bone fishing. Three of us were from the Kwai, two were Kiribati, and one was an Ecuadorian from one of the fishing boats moored near the Kwai.
Here is the airplane in Honolulu.