August 3rd, 2012, Great Barrier Reef
Port Douglas is relatively near the Great Barrier Reef, a coral reef that extends all along the North-Eastern coast of Australia. As experienced a sailor as James Cook, who sailed across most of the world multiple times, almost lost his ship Endeavour on one of the reefs here.
Unlike the coral reefs in Hawaii, much if not all of the Great Barrier Reef is well offshore, so I joined on a tour boat to go snorkeling on the reef. The farthest point we reached was about 40km from shore.
The boat I took is called "Wavelength", and I picked it because they focus exclusively on snorkel tours, rather than carrying snorkelers and divers together.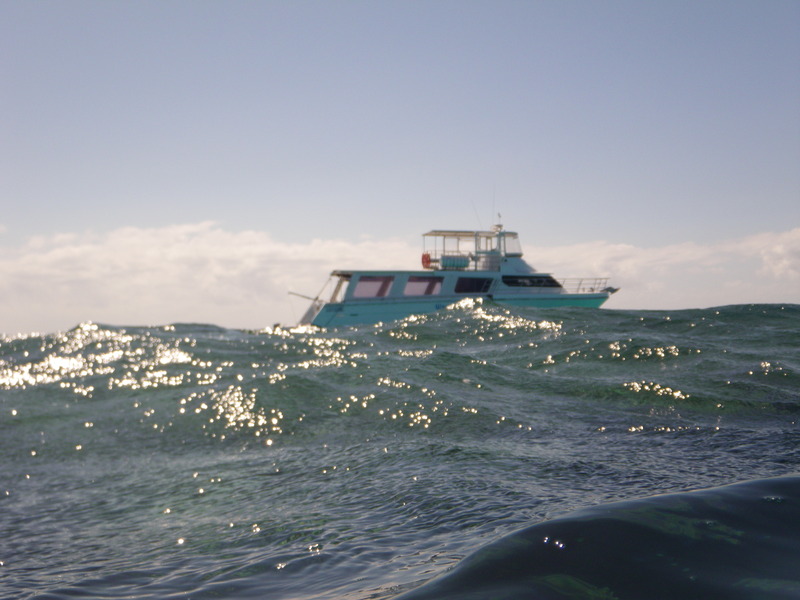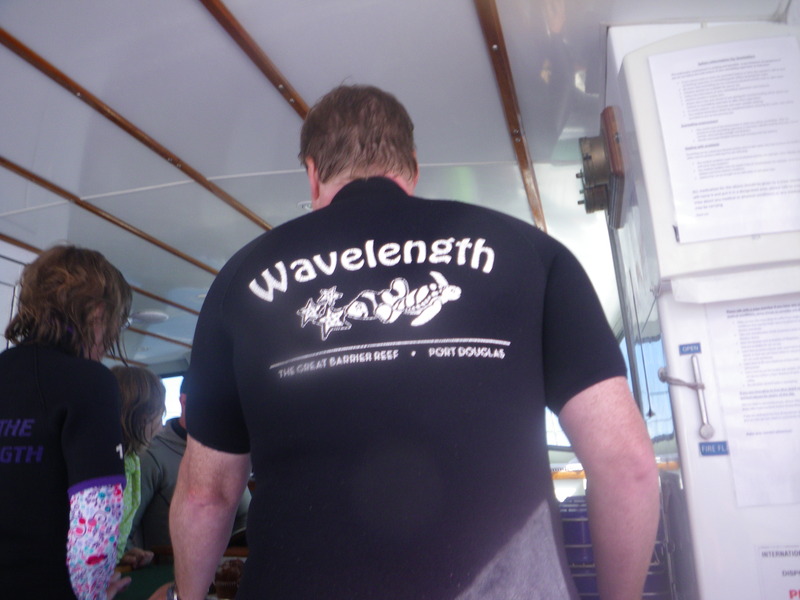 Before we even reached the reef, we came across two humpback whales that were very active. There were breeches, tail and fin displays, and overall, quite a bit of activity.
The crew of the boat included a naturalist and a marine biologist. They told us the whales might have been mating.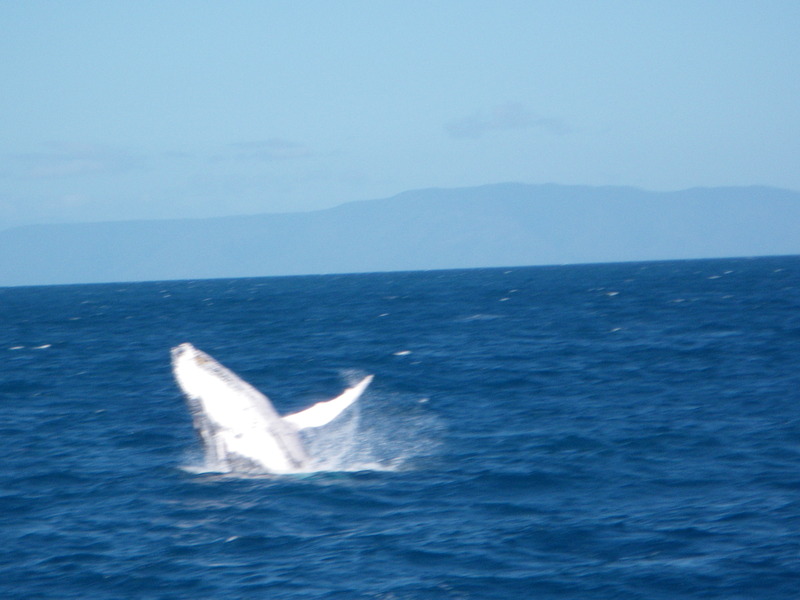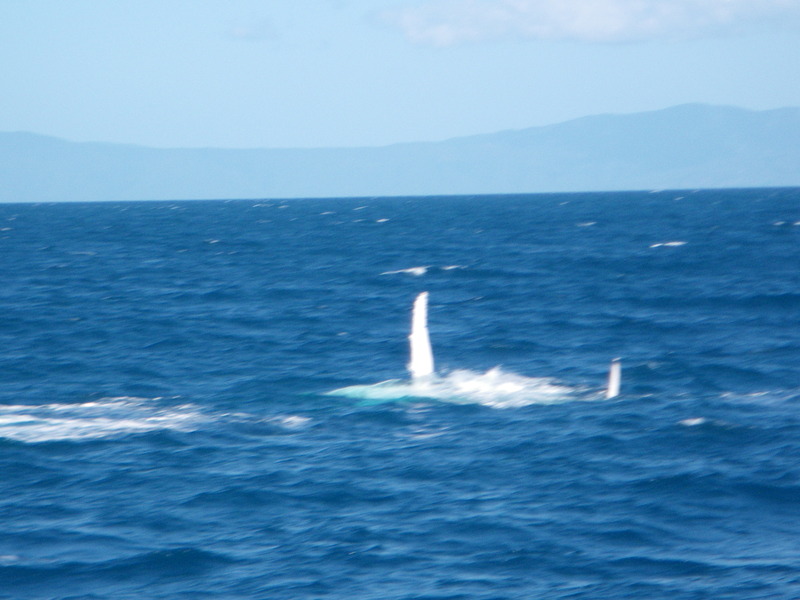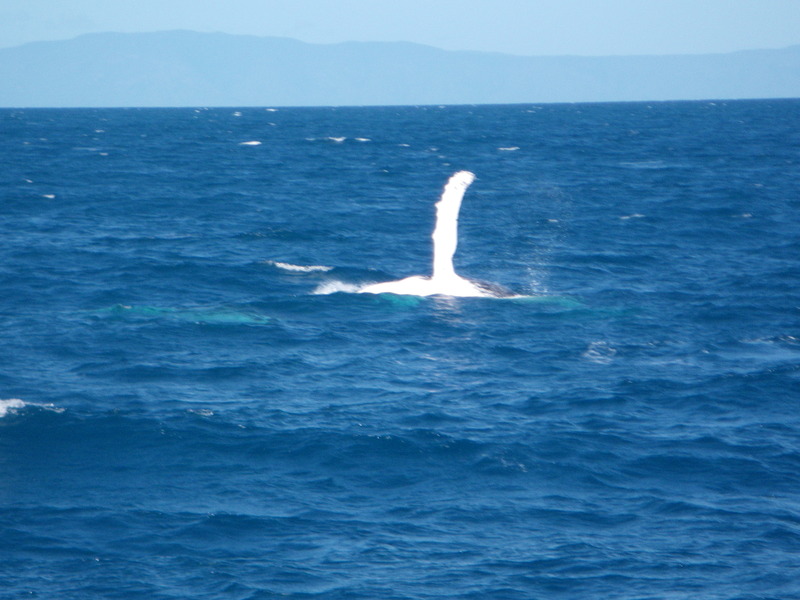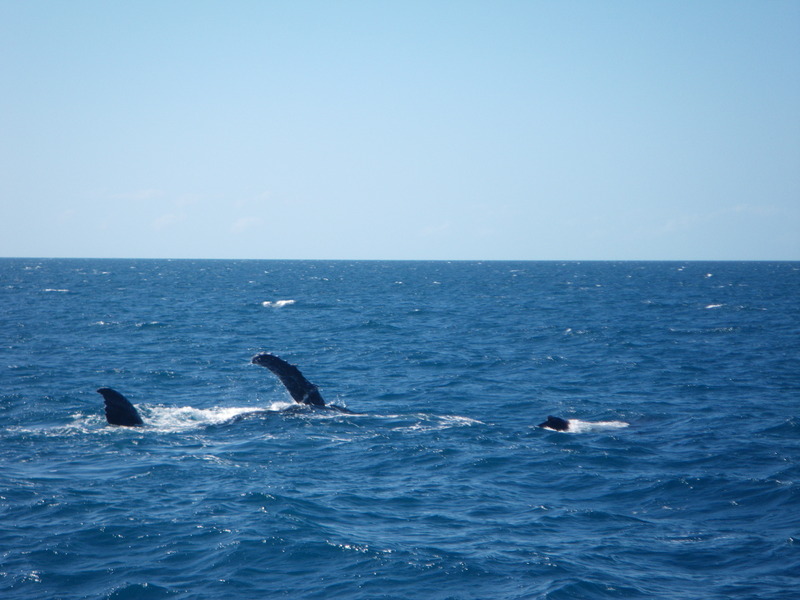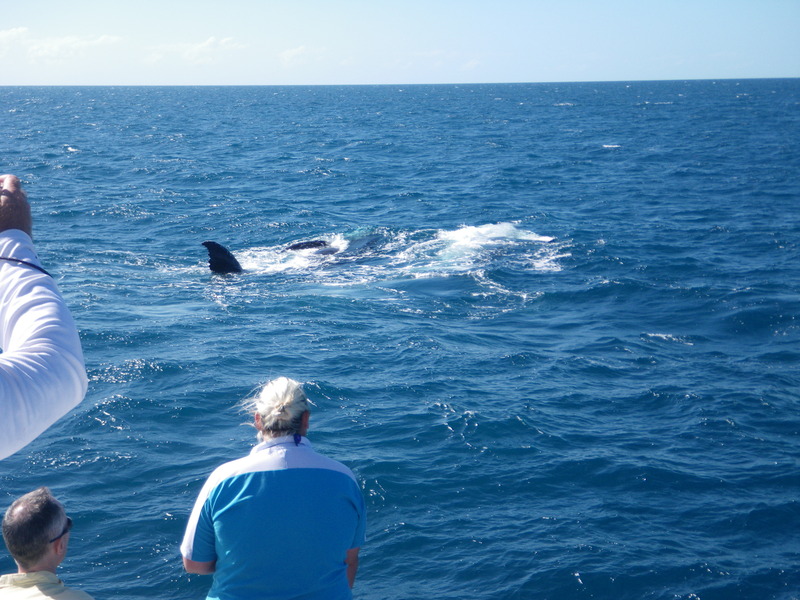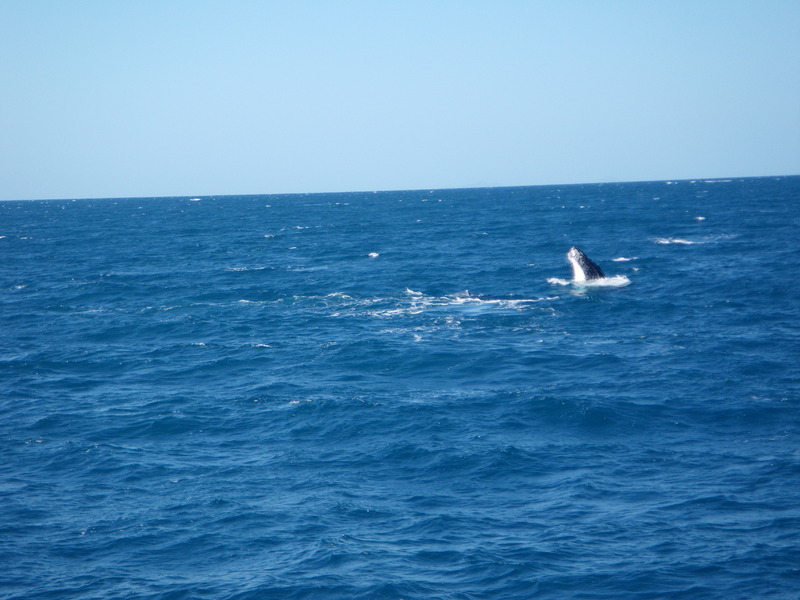 After leaving the whales, we went to our first of three snorkel spots. While I enjoyed the fish there, I have seen many fish in Hawaii and elsewhere. What I really enjoyed here was the abundance and diversity of coral.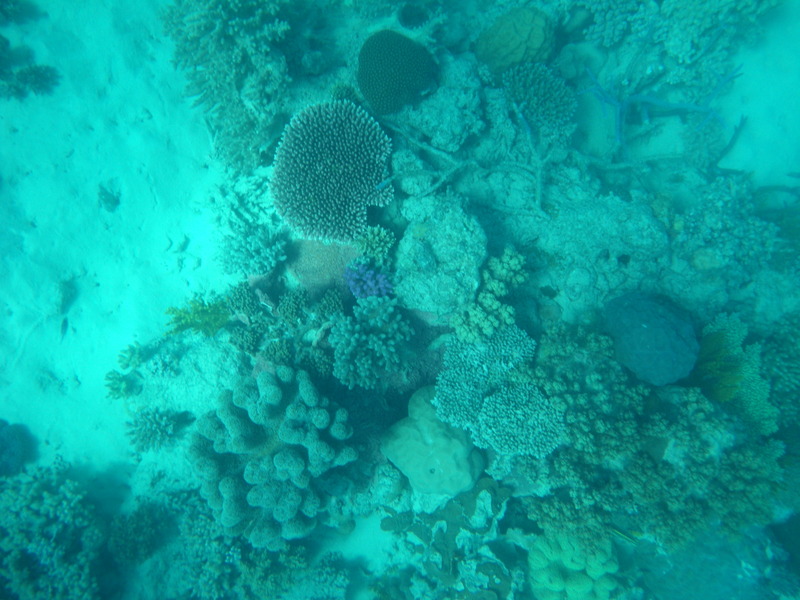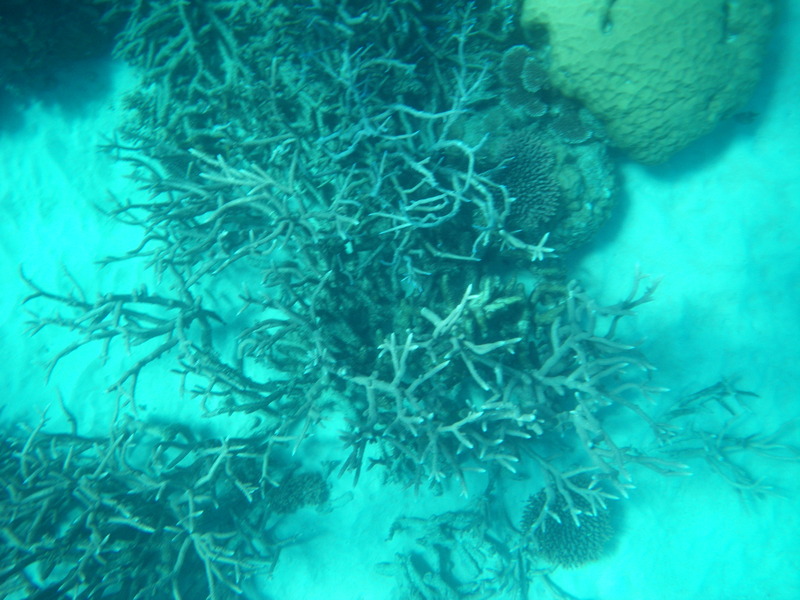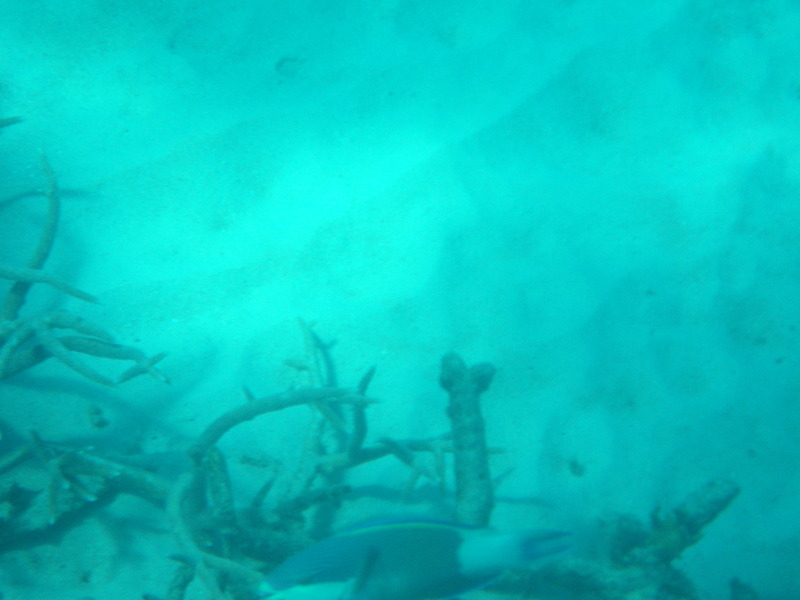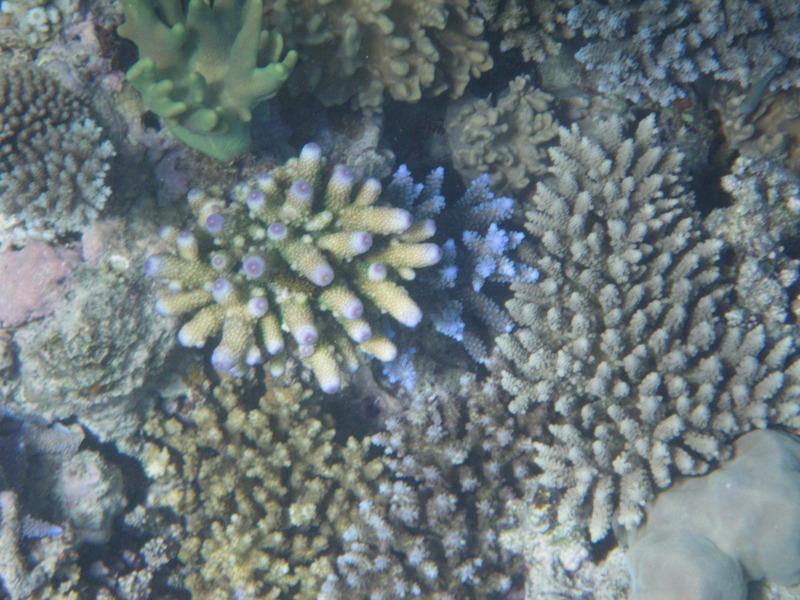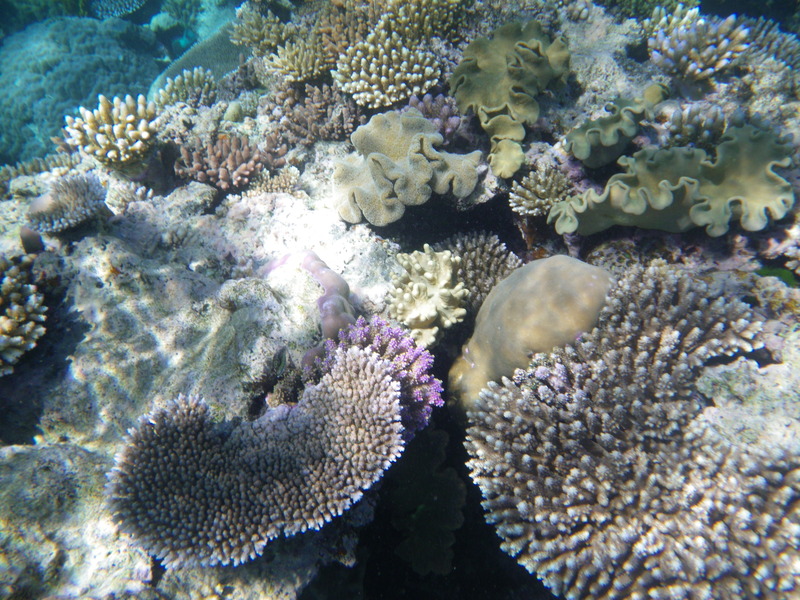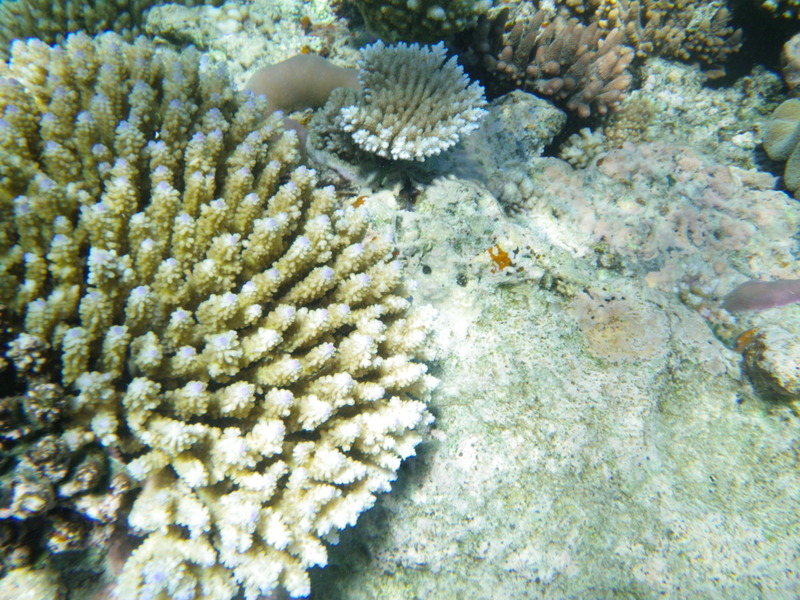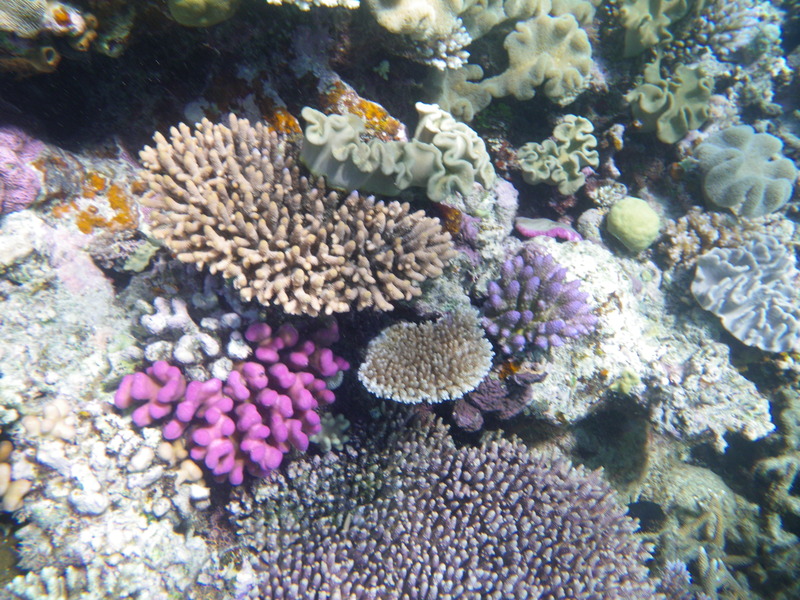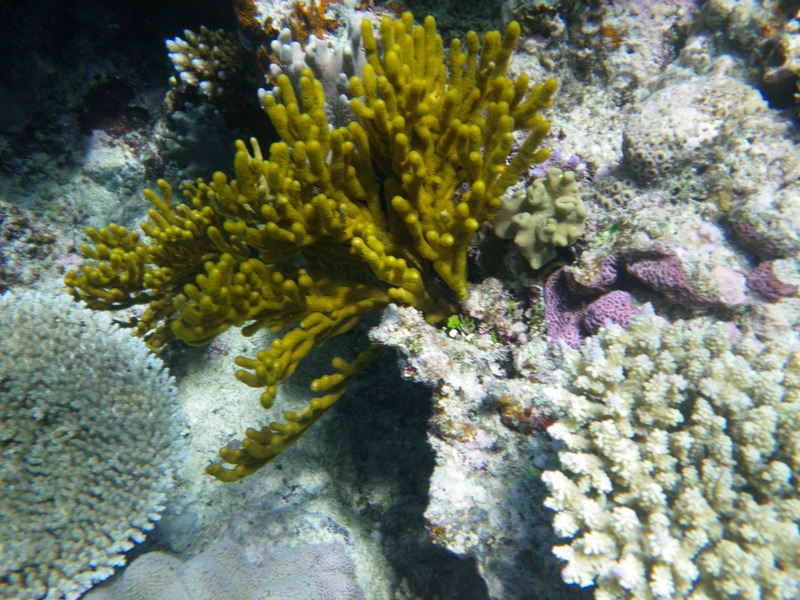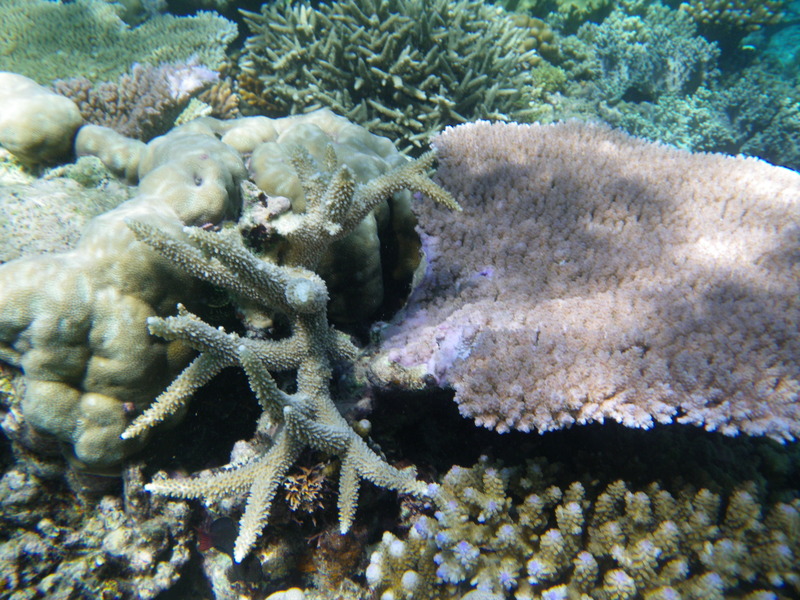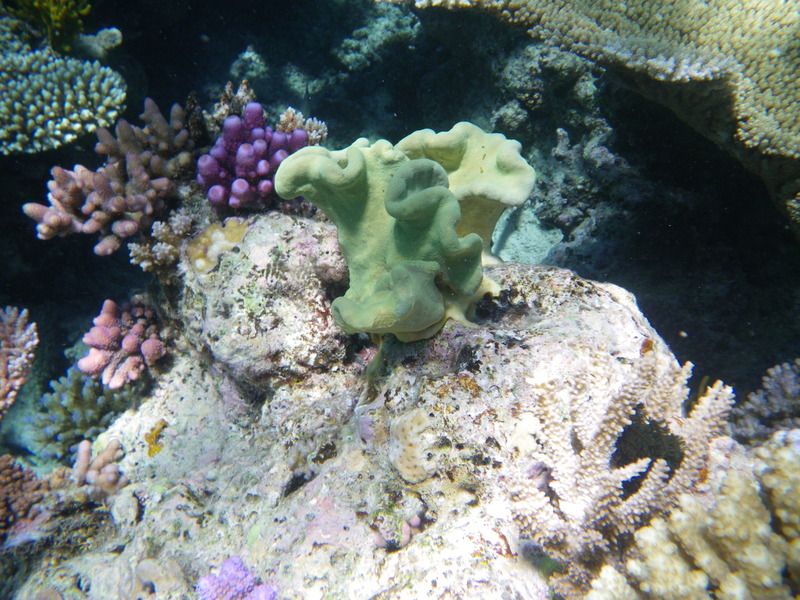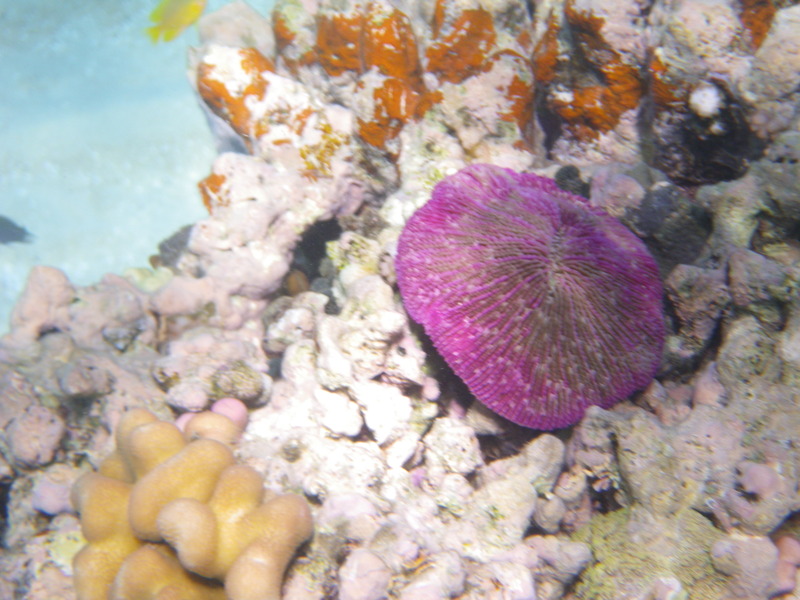 But I have to admit, the fish were rather nice too.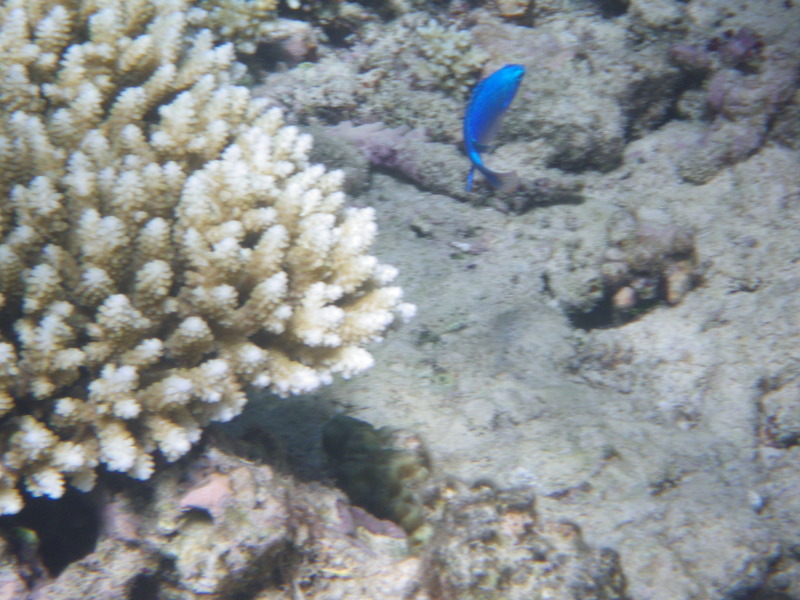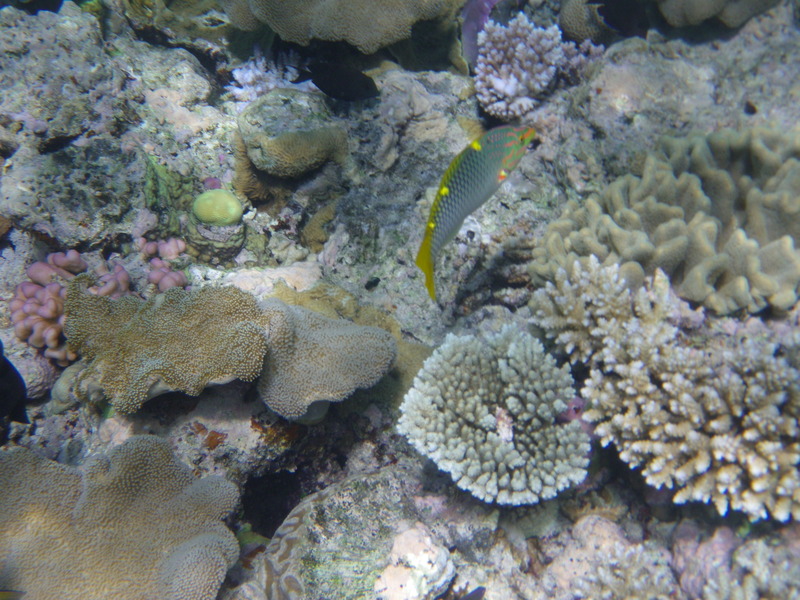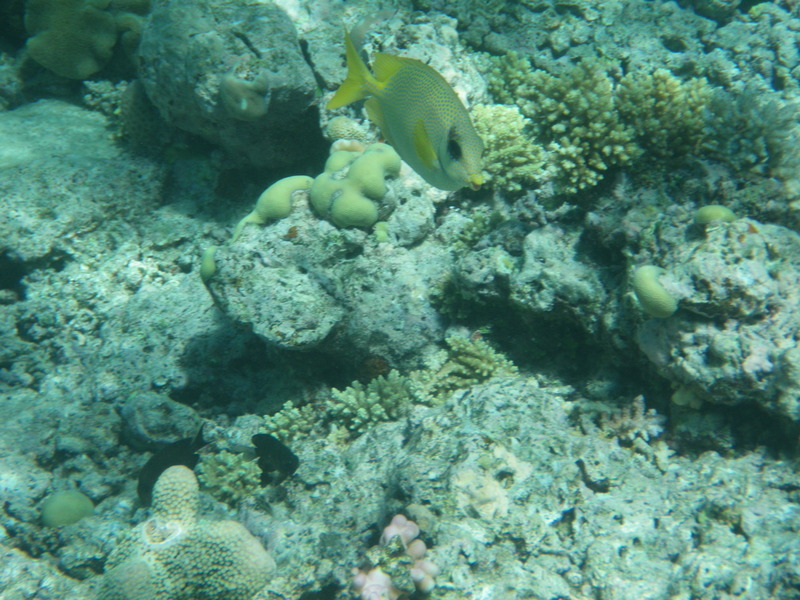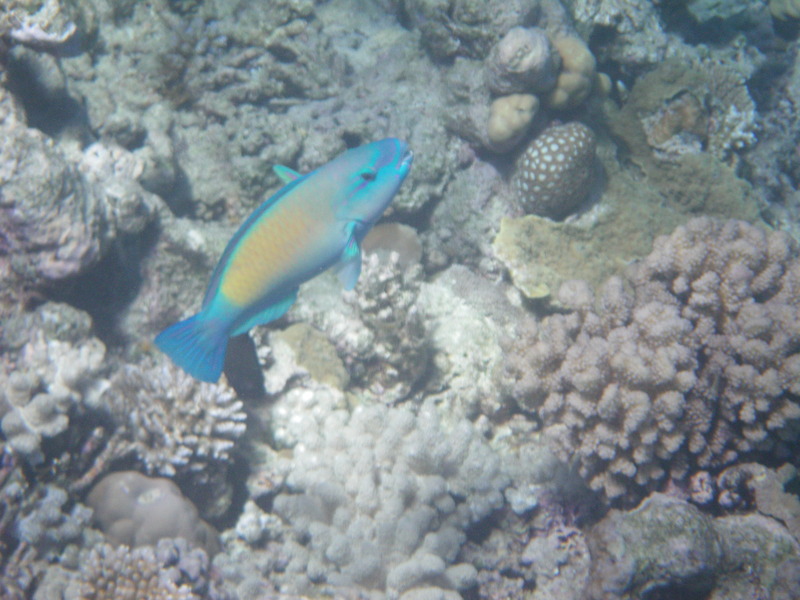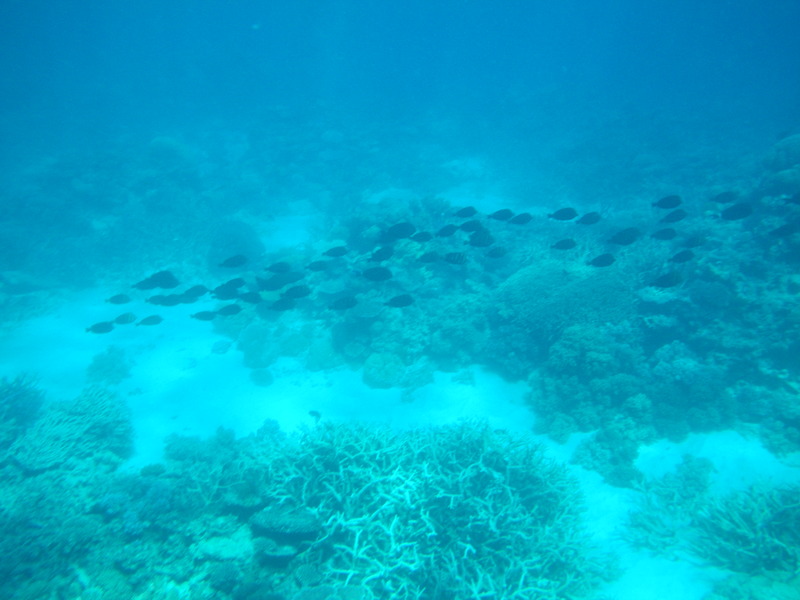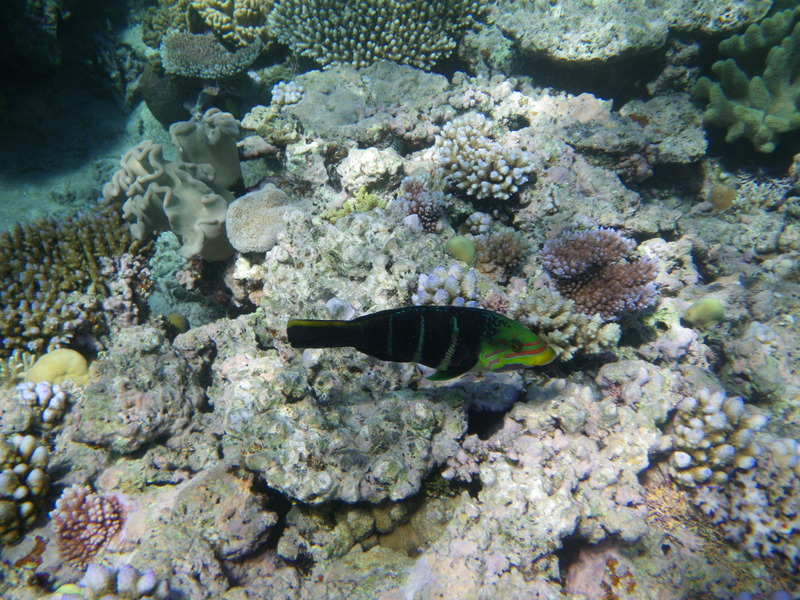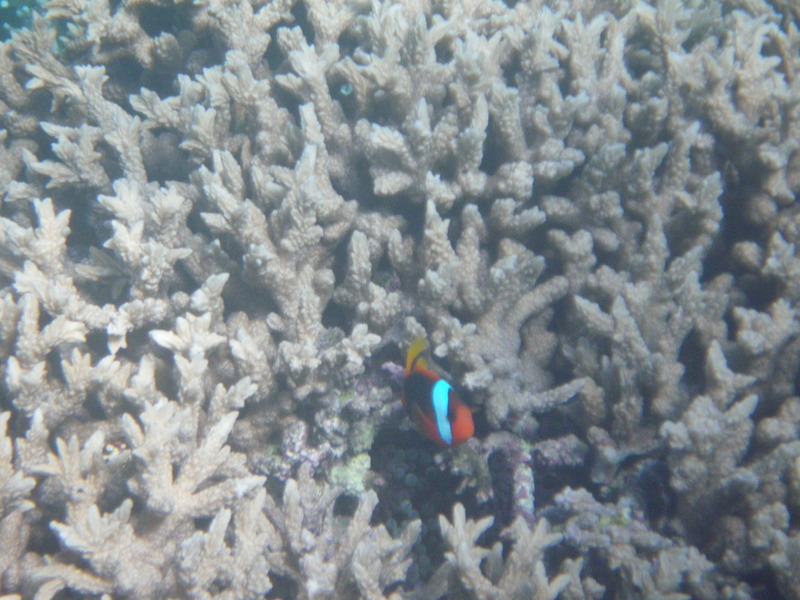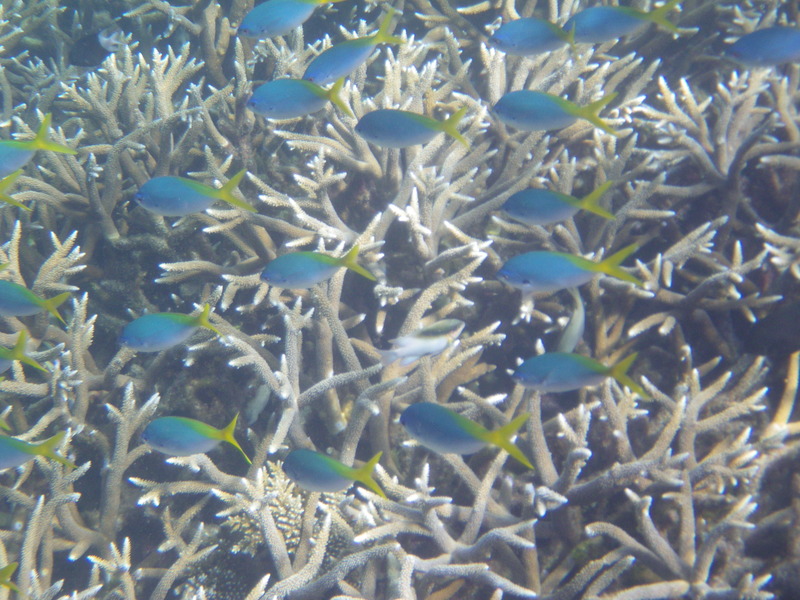 And so were the giant clams.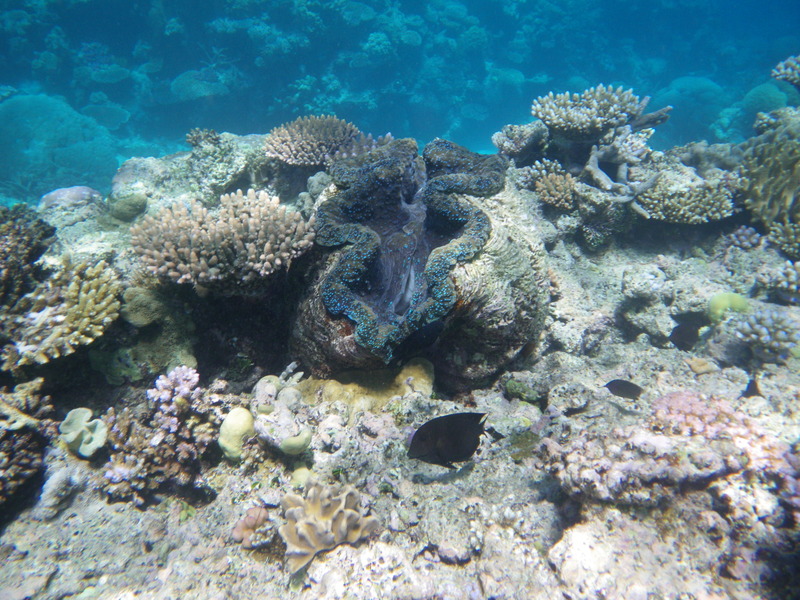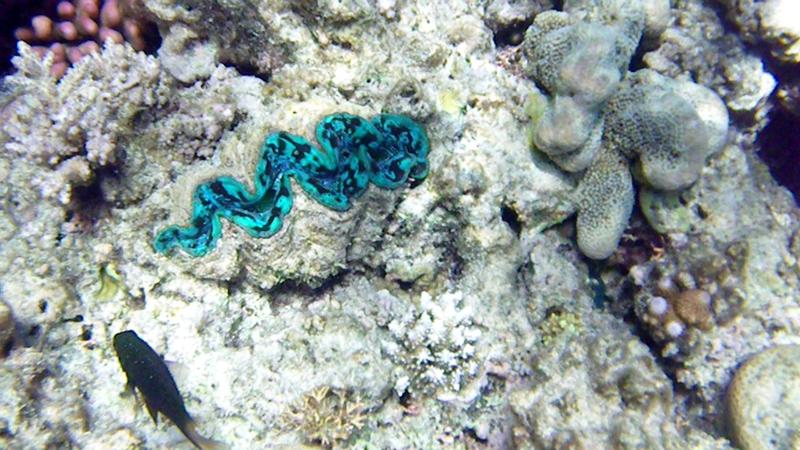 In this area, most of the water is deep, except where the coral grows. The sides of our second snorkeling site were steep and deep.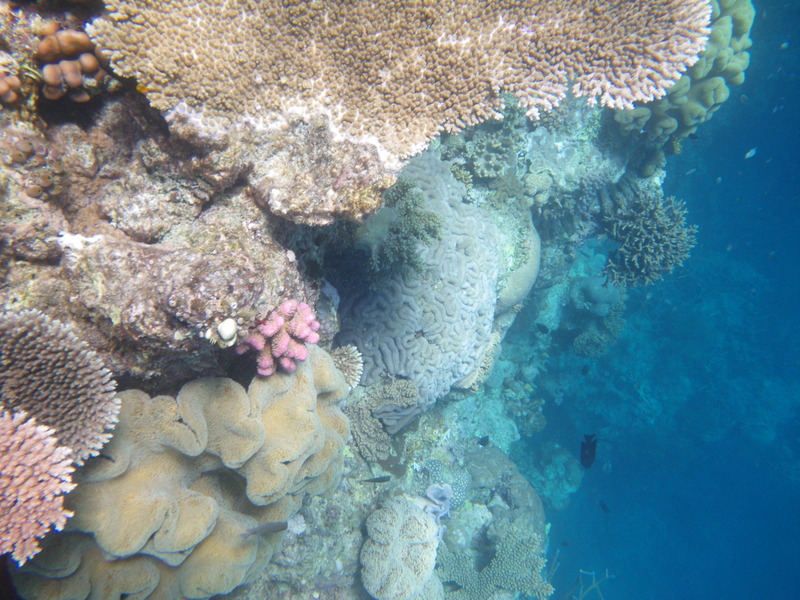 At the third snorkeling site, we saw stingrays (which I didn't get a good picture of). We also saw several turtles.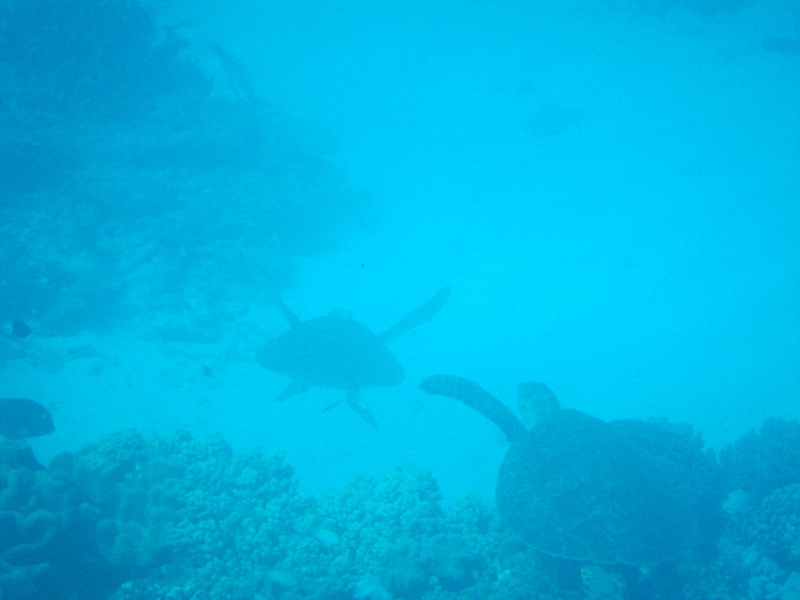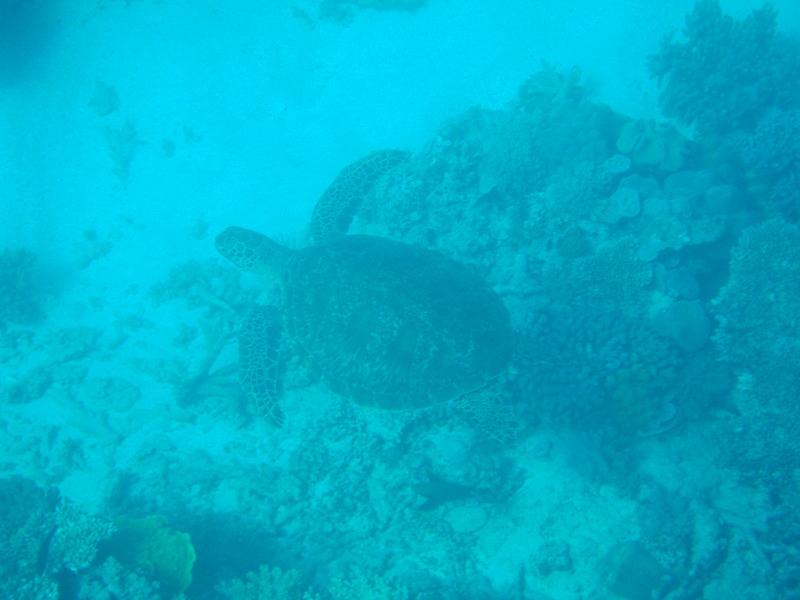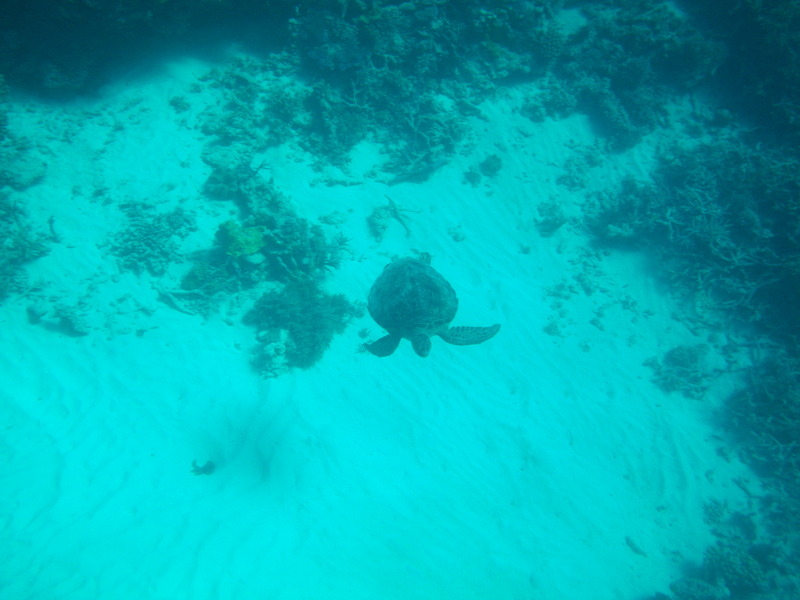 If you wish to download 26MB, you can watch this short video (click on the image to get the video).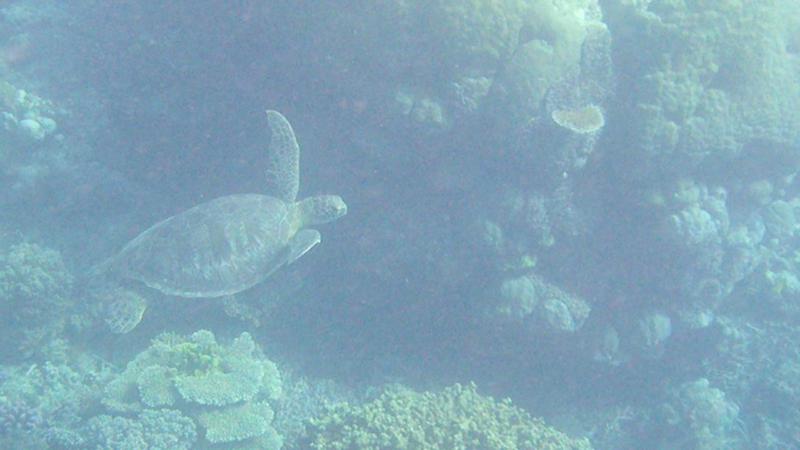 And, for the first time in my life, I was swimming with sharks! These sharks where white-tipped and black-tipped reef sharks, and generally less than 2m long. They did not seem particularly dangerous, and did not act aggressive, though they were fairly bold.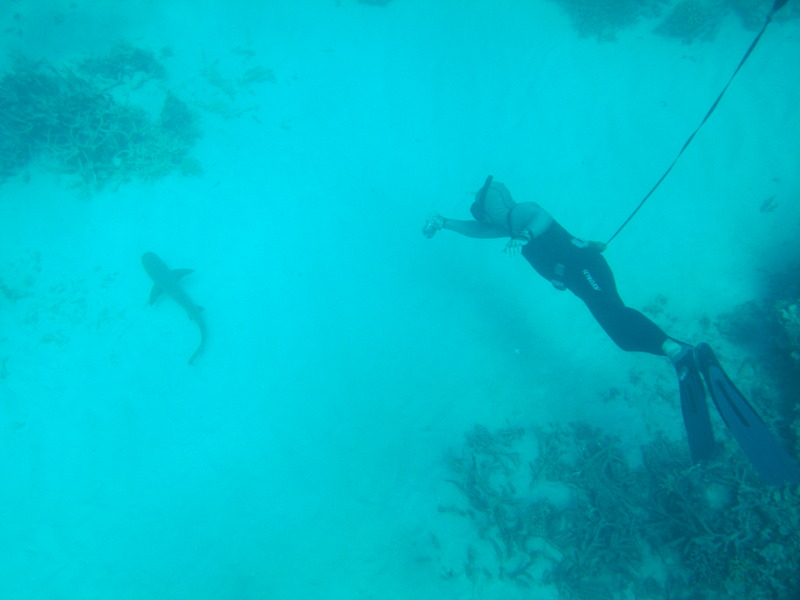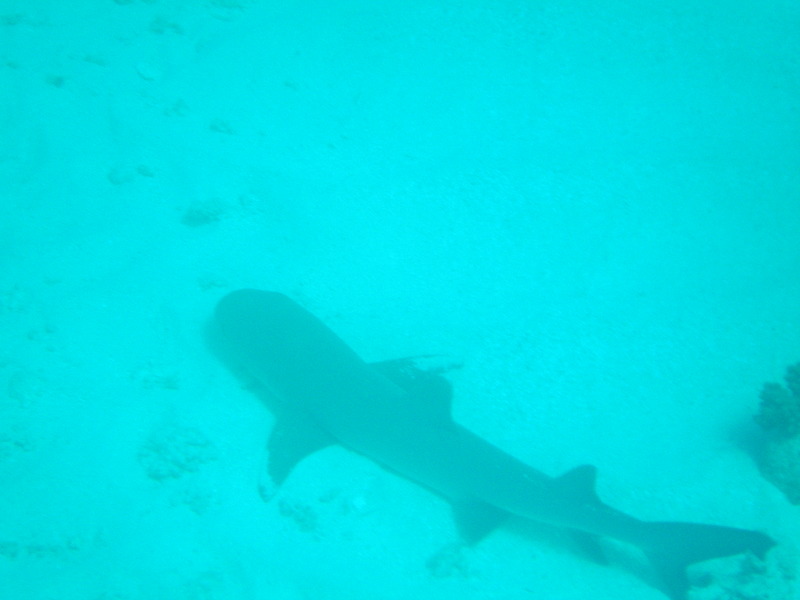 A 65MB video of a shark that swam close to me.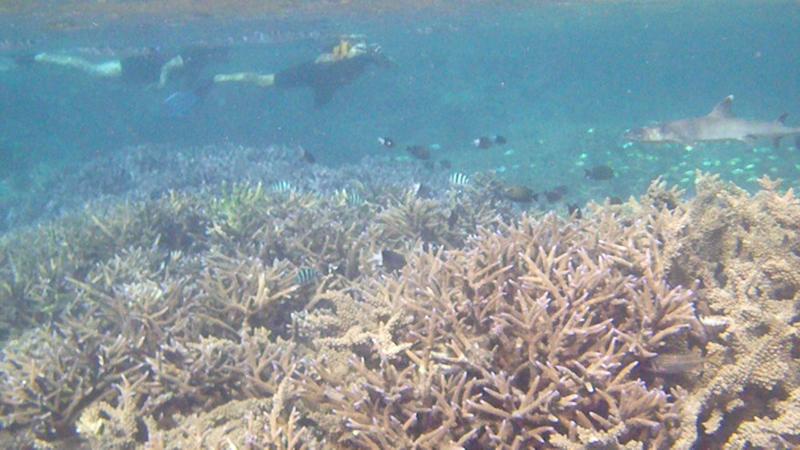 A shorter, 17MB video of a shark swimming under me.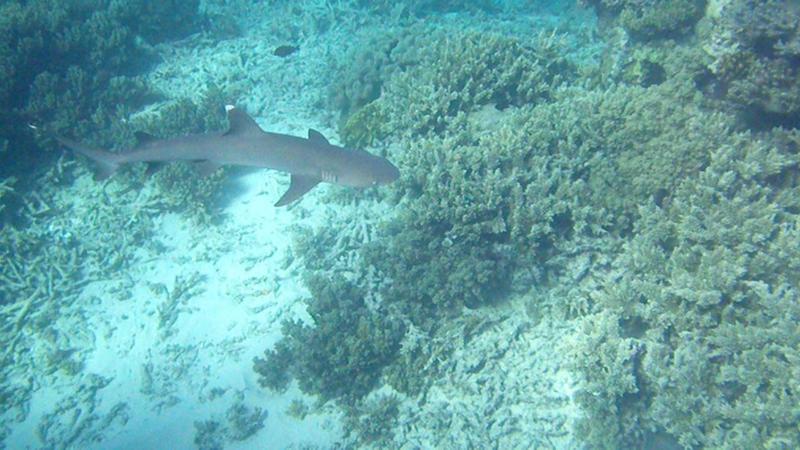 Also interesting could be this 27MB video that shows a humphead parrotfish.
Should you wish to see more pictures and videos, you can look at the complete collection here.
All in all, a wonderful day.