July 2nd, Phuket
I am in Phuket, Thailand, which is an island in the South of Thailand, on the Andaman sea.
Islands
Yesterday I visited several spots in Phuket, including Khao Phra Thaew Royal Wildlife and Forest Preserve, and today I went to the Phi-Phi islands.
The Phi-Phi islands are quite impressive, especially the smaller Phi-Phi Leh. One of its beaches, Maya bay, was the main feature in the movie "The Beach". In that movie, the beach is very secluded. When I visited, it was very popular, but still quite beautiful.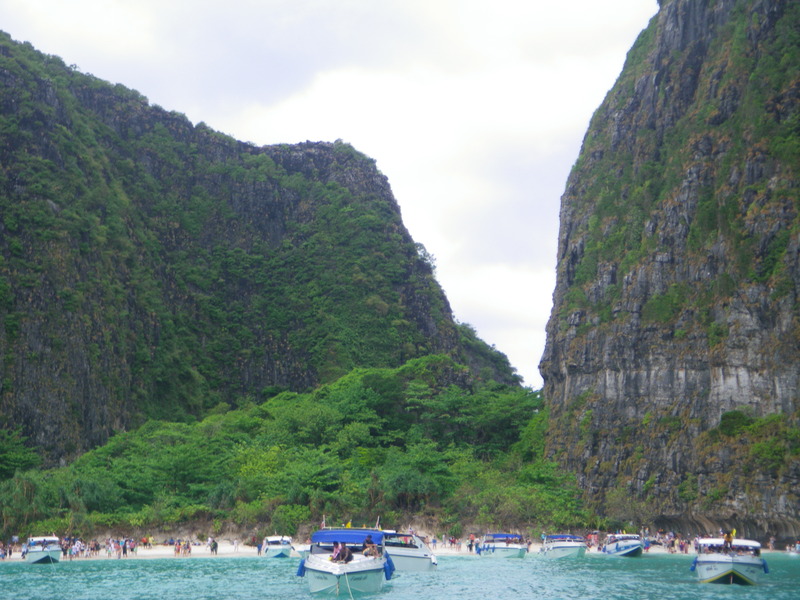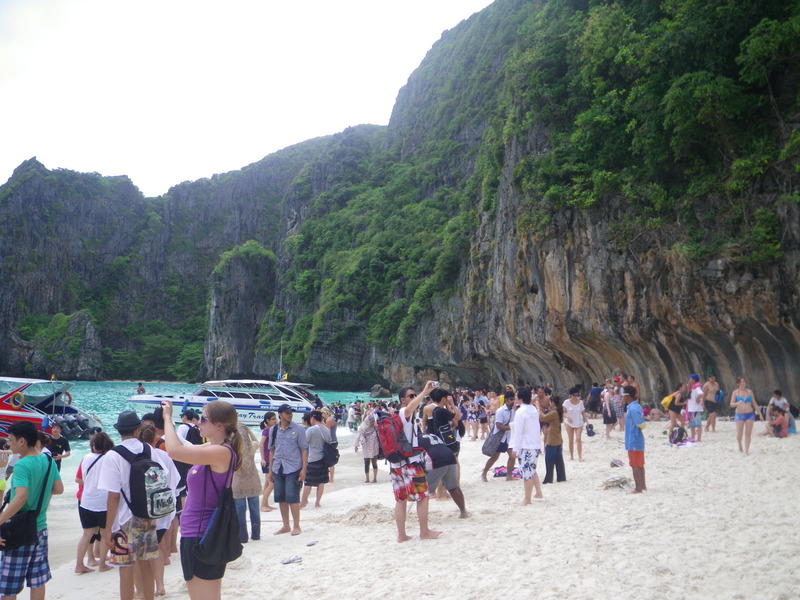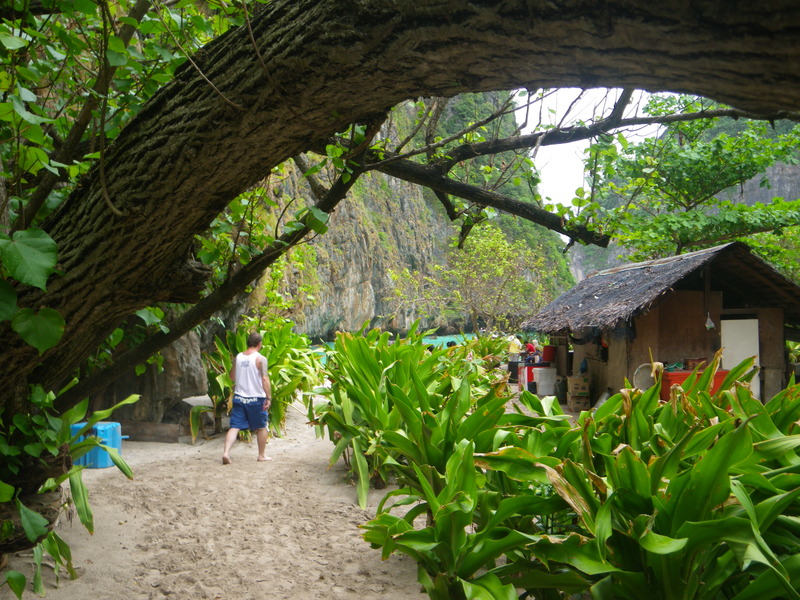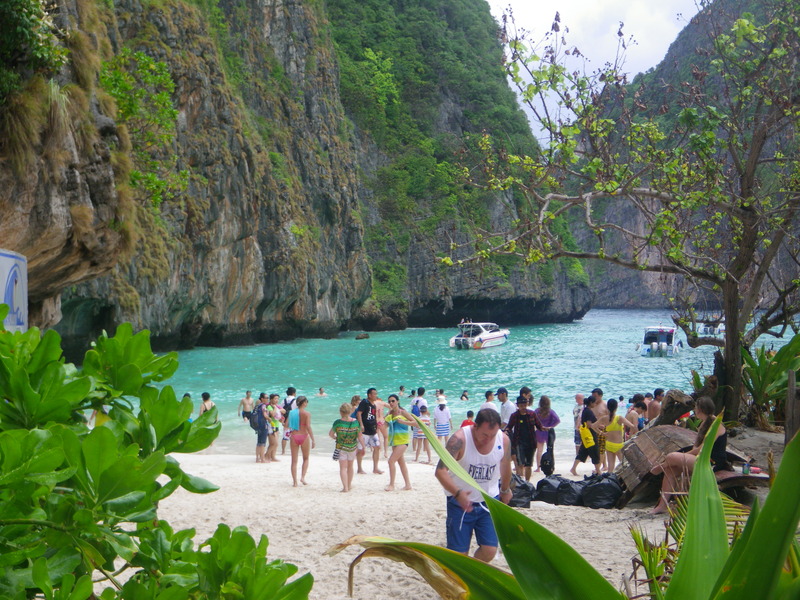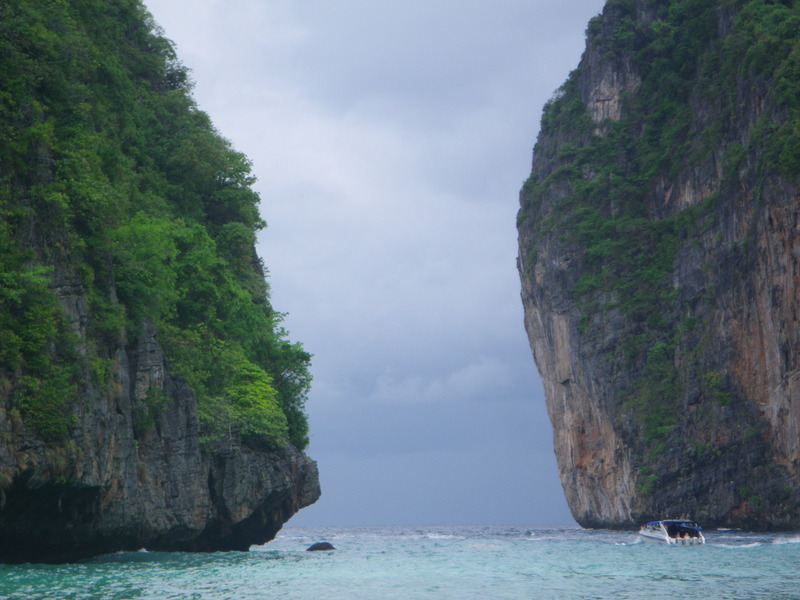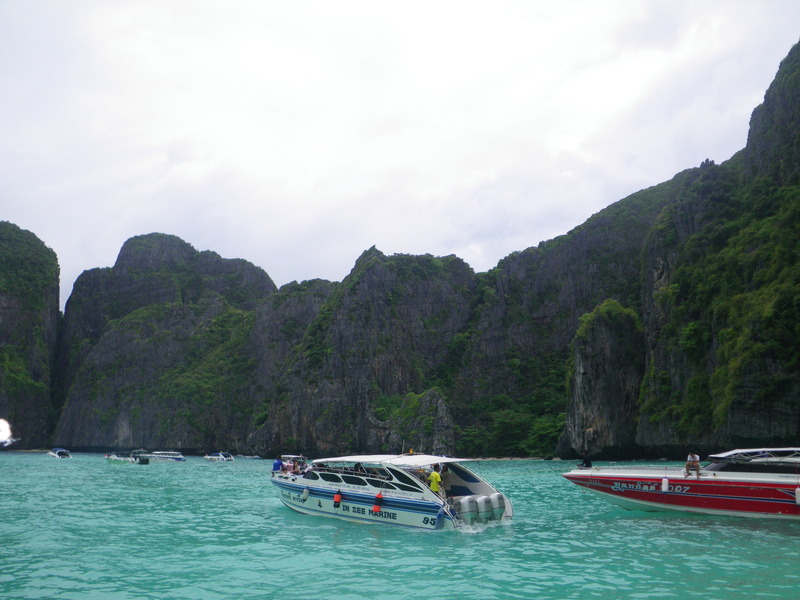 A short walk away (between towering limestone cliffs) is Losama bay, with a little lagoon that is connected to the ocean through a small hole in a rock. At the end of Losama bay is a viewing platform to see a nice mushroom-shaped island on the other side.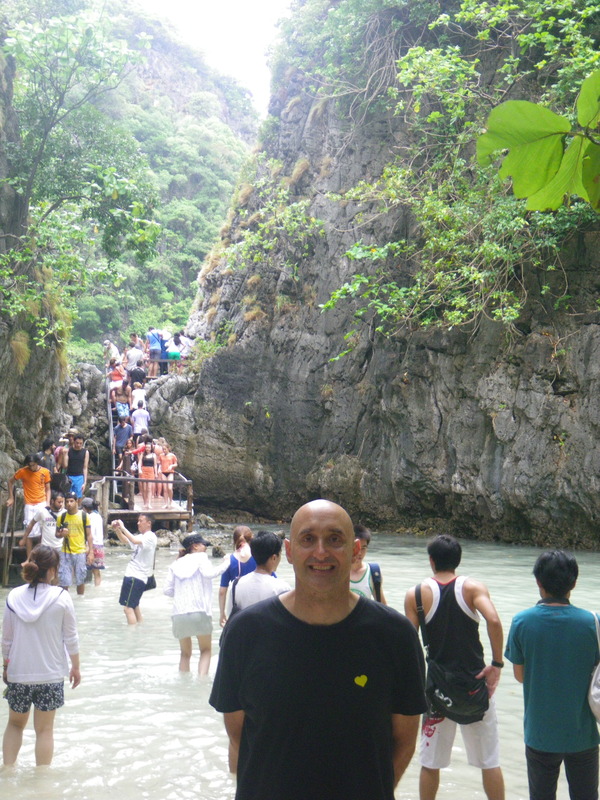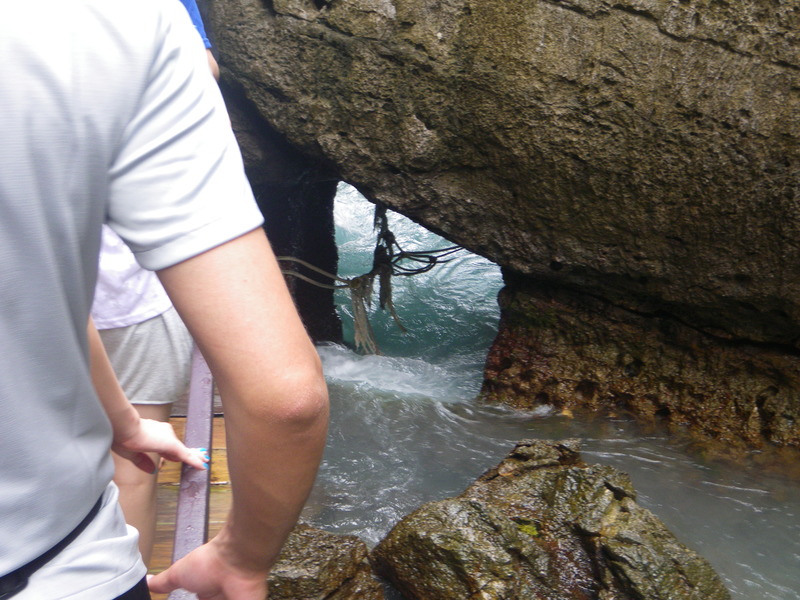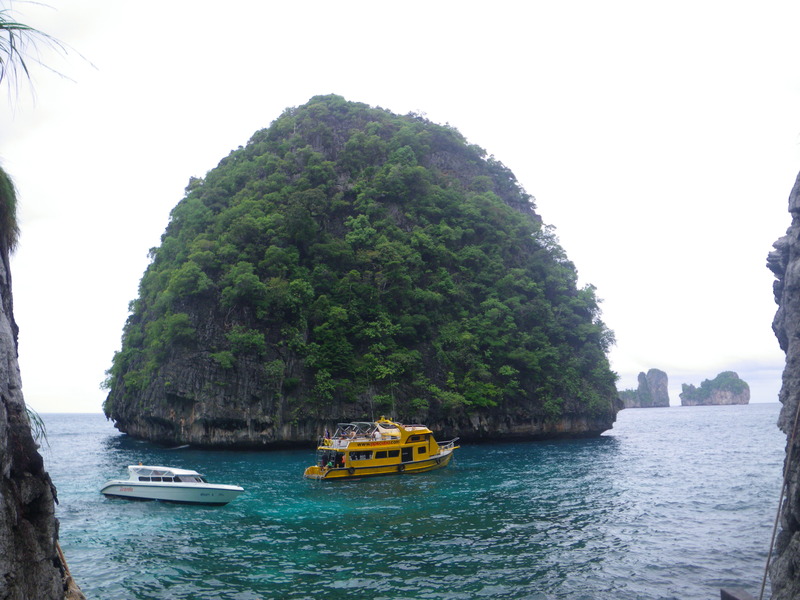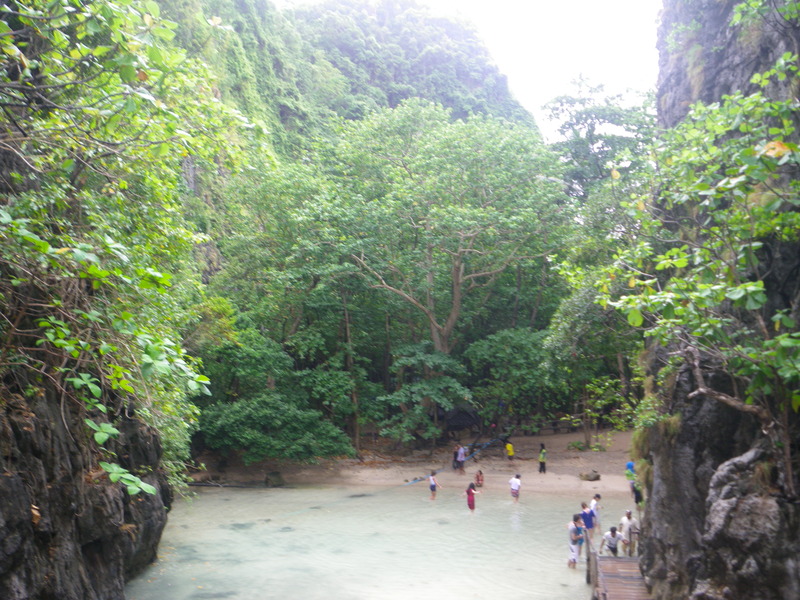 For those familiar with Hawaiian plants, trees I noticed here included Hala (Pandanus) and Hau (Hibiscus tiliaceus). And of course, beach Naupaka.
Many of the cliffs on Phi-Phi Leh are overhangs, and as such, they form stalagmites.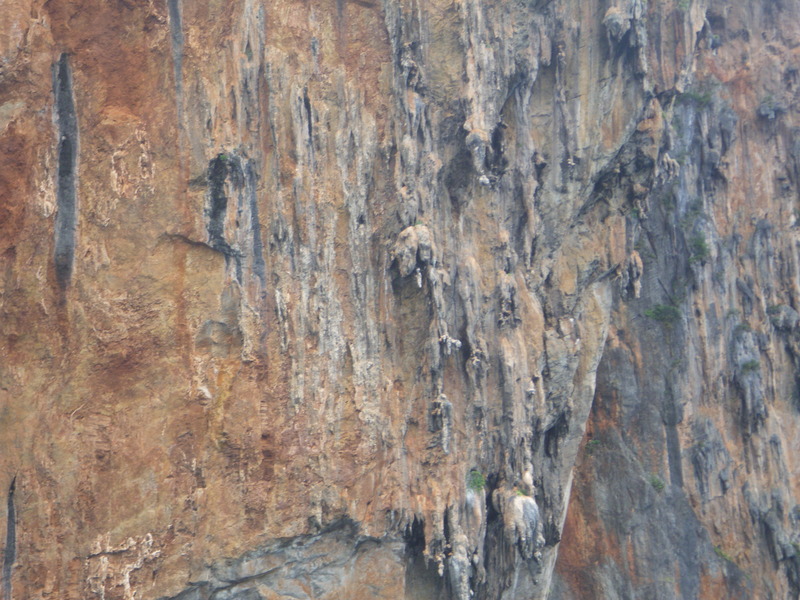 There are very many beautiful cliffs.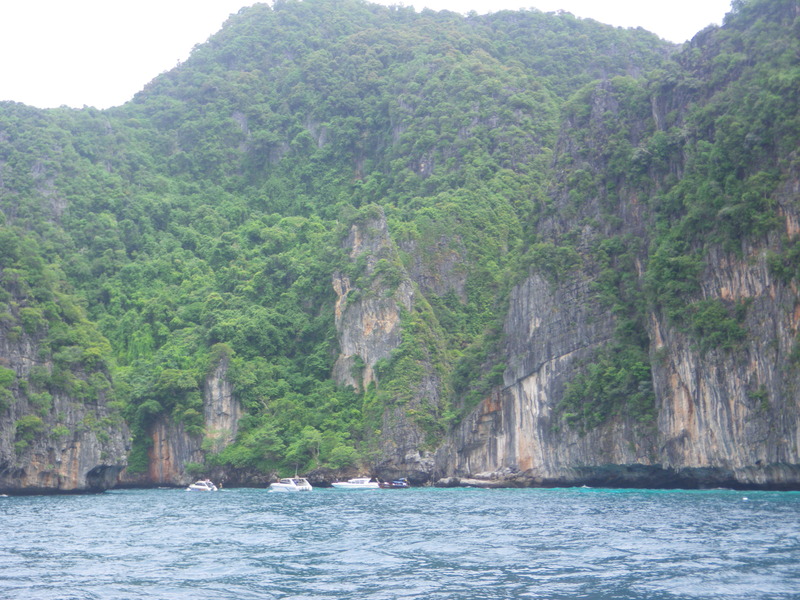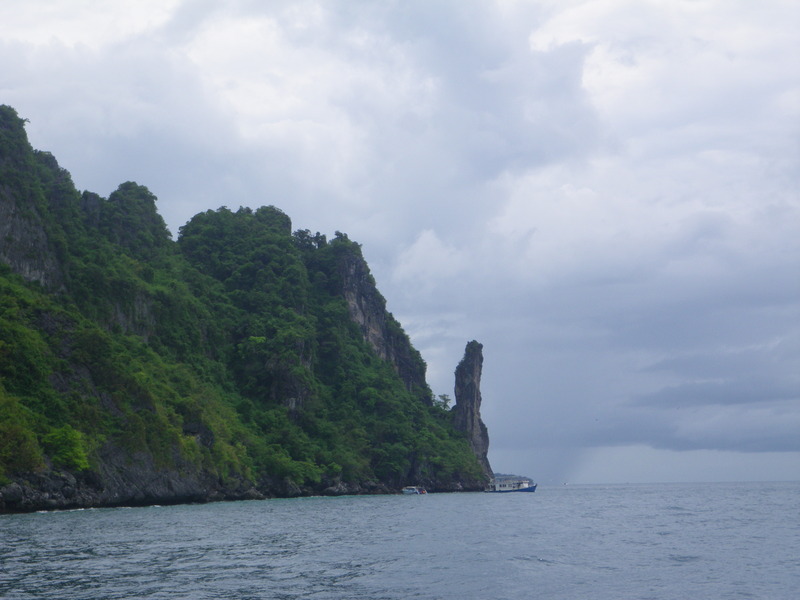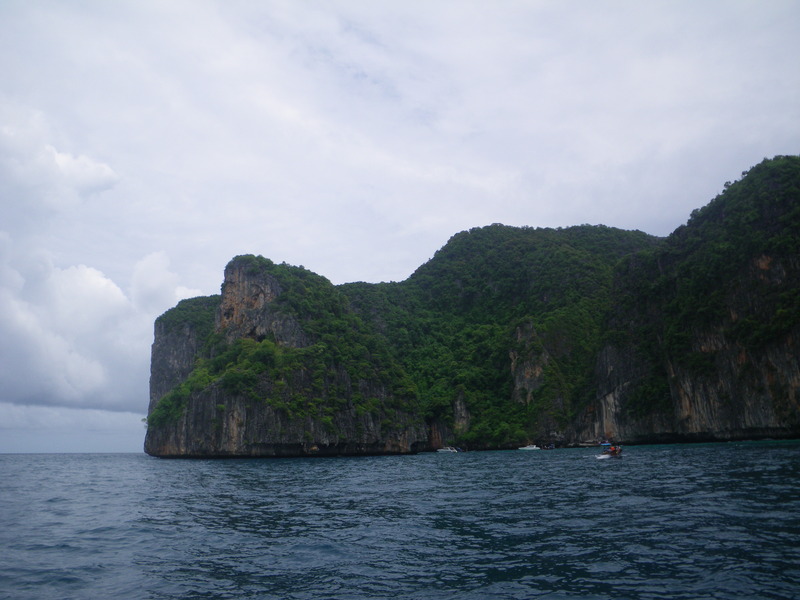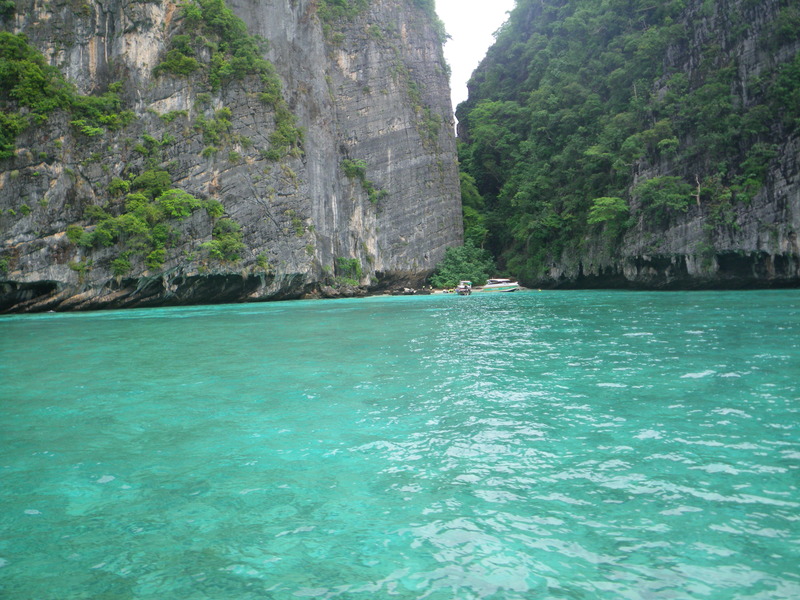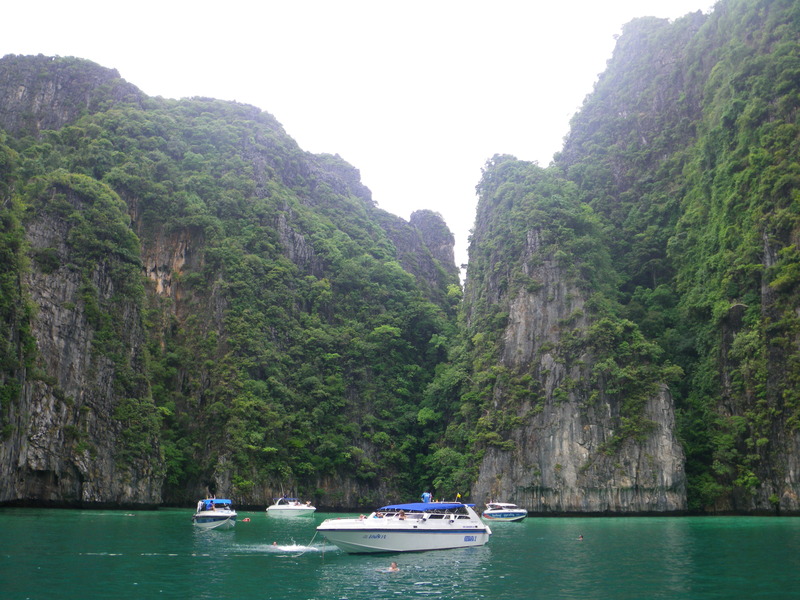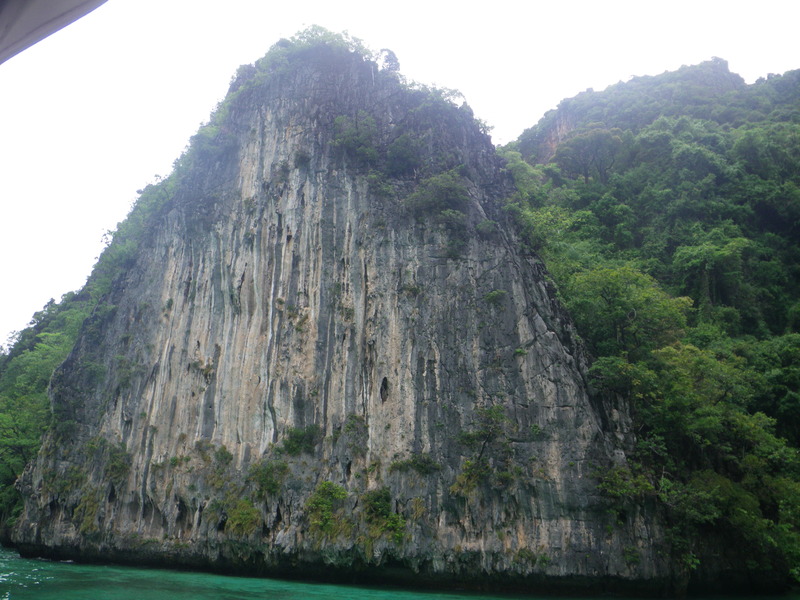 There is also a cave with scaffolding for collecting birds' nests, named Vikings' cave.
After Phi-Phi Leh, the boat went to the only slightly less spectacular Phi-Phi Don. Unlike Phi-Phi Leh, Phi-Phi Don is inhabited, but not only by people.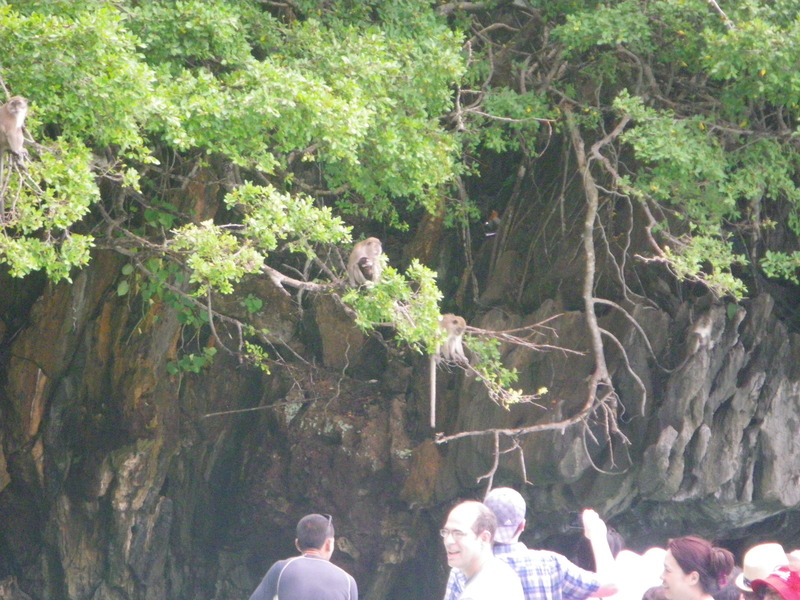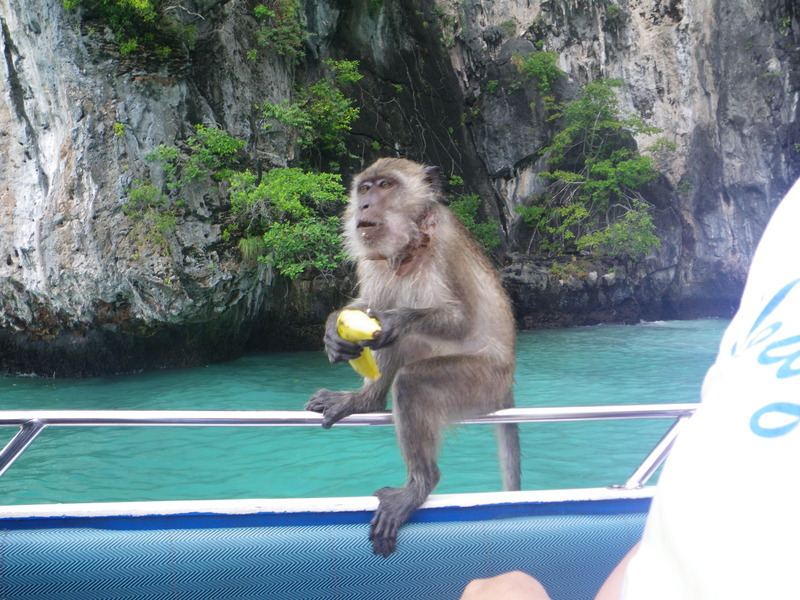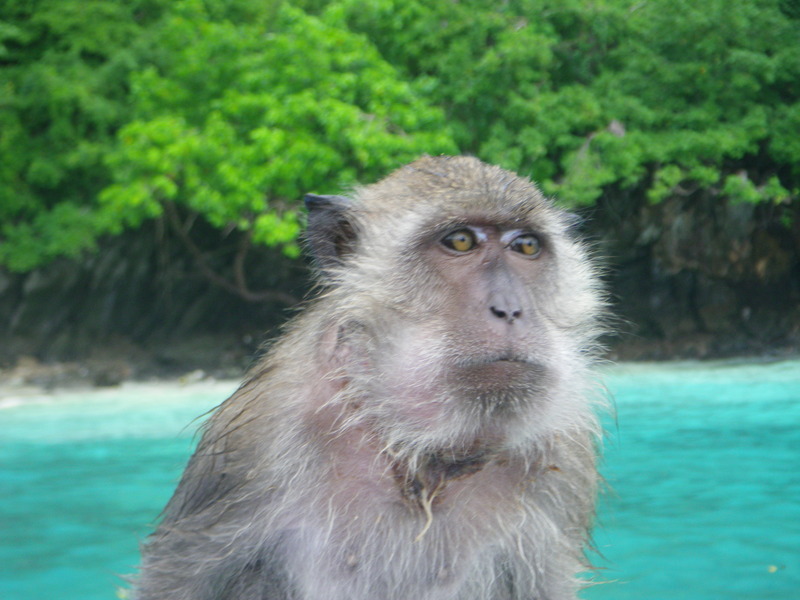 When they swim to the boats, the monkeys are fed bananas, which of course encourages them to swim to the boats. The tourists (that are not scared of the monkeys) enjoy the photo opportunity, So this sounds like a good deal for everyone.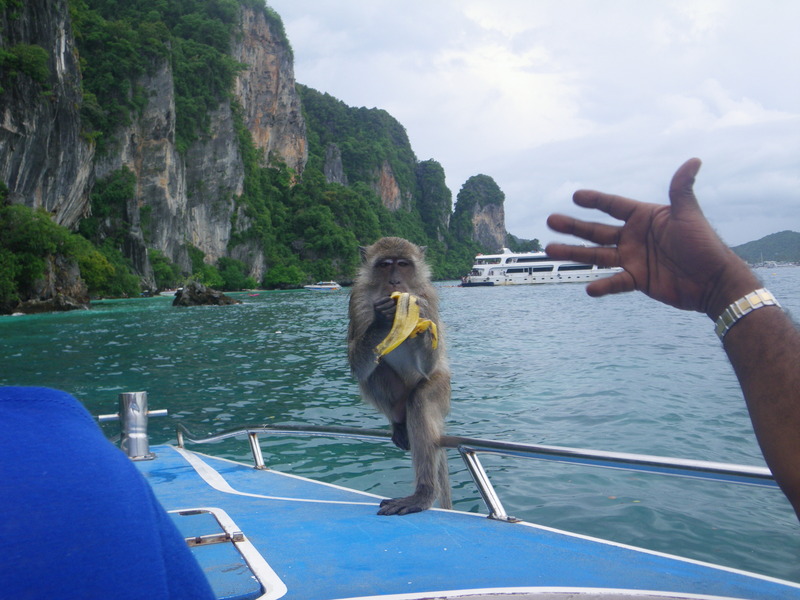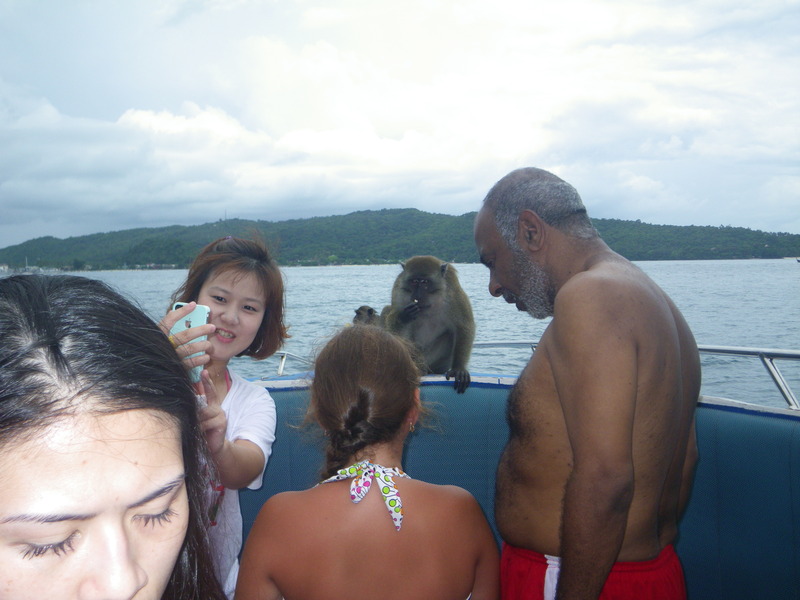 Other than to see the monkeys and for lunch, the boat did not stop long at Phi-Phi Don. Instead, we went snorkeling just offshore. The fish were abundant. Many resembled similar fish I have seen in Hawaii, and others did not.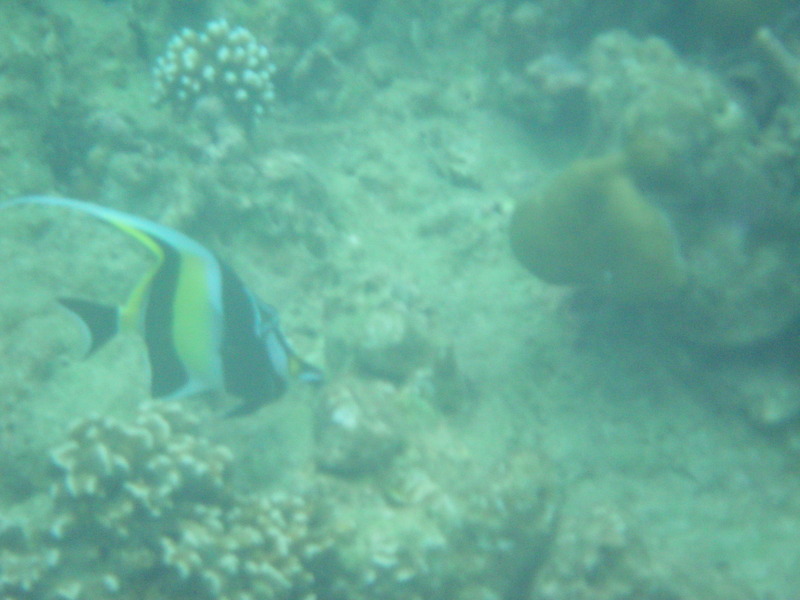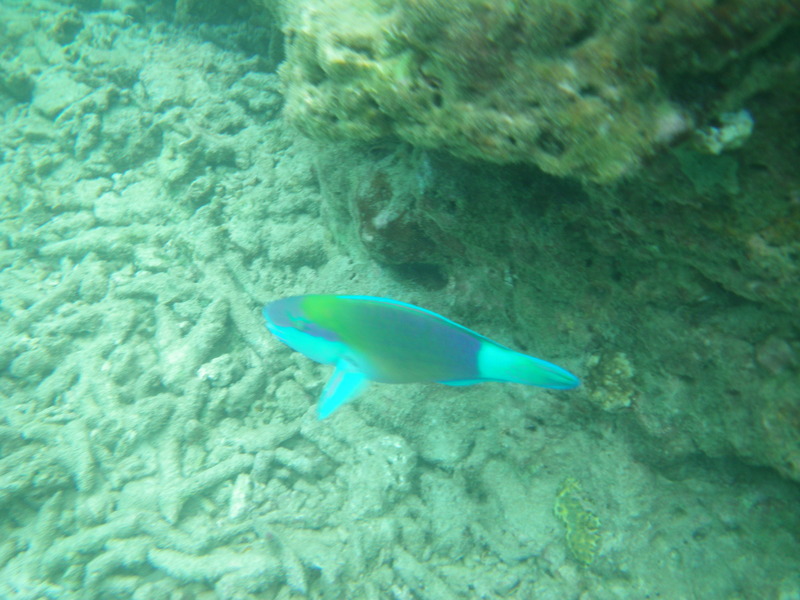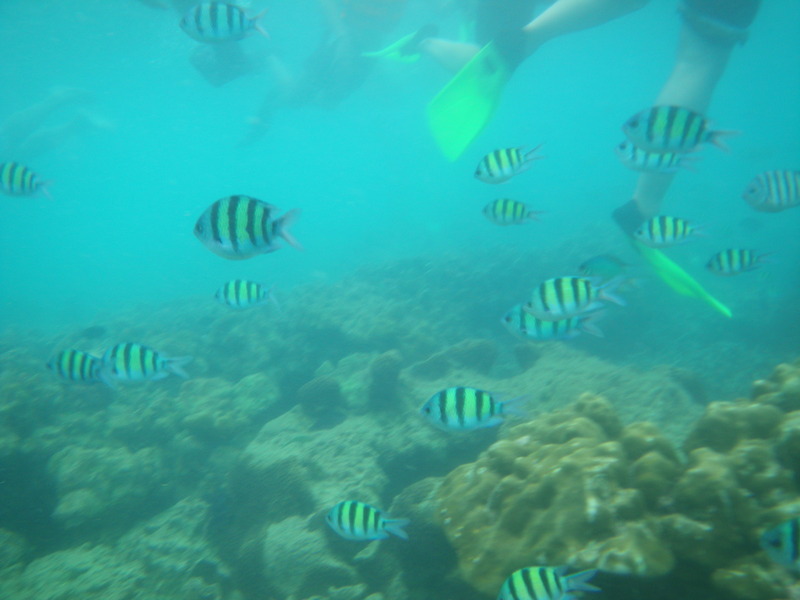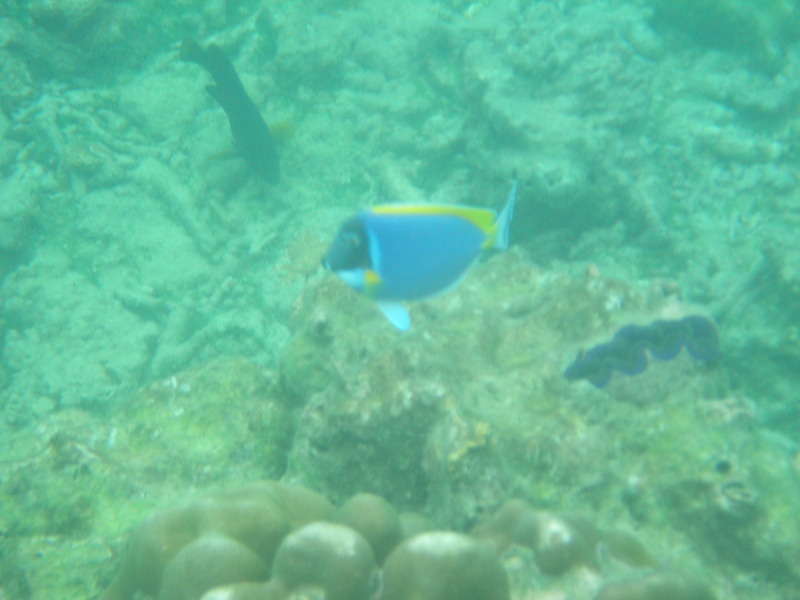 One thing I've personally never seen in Hawaii is giant clams, and they were abundant at this site.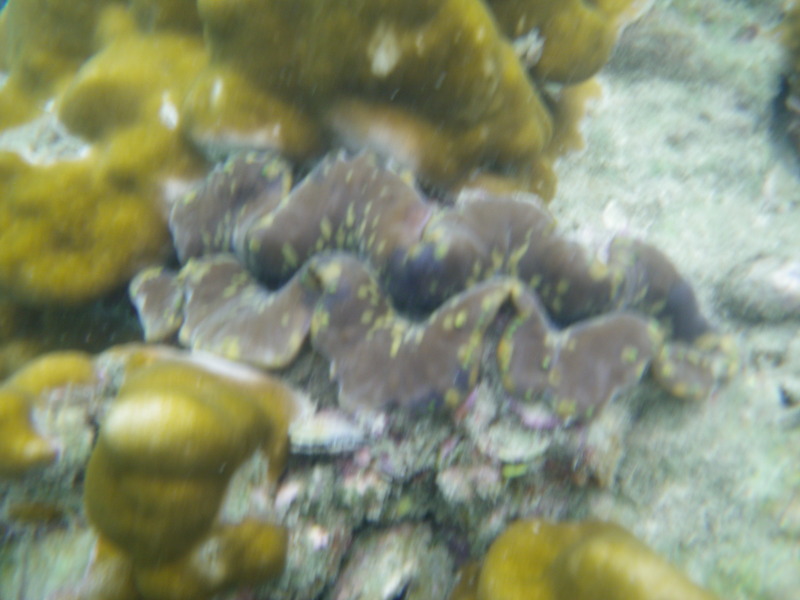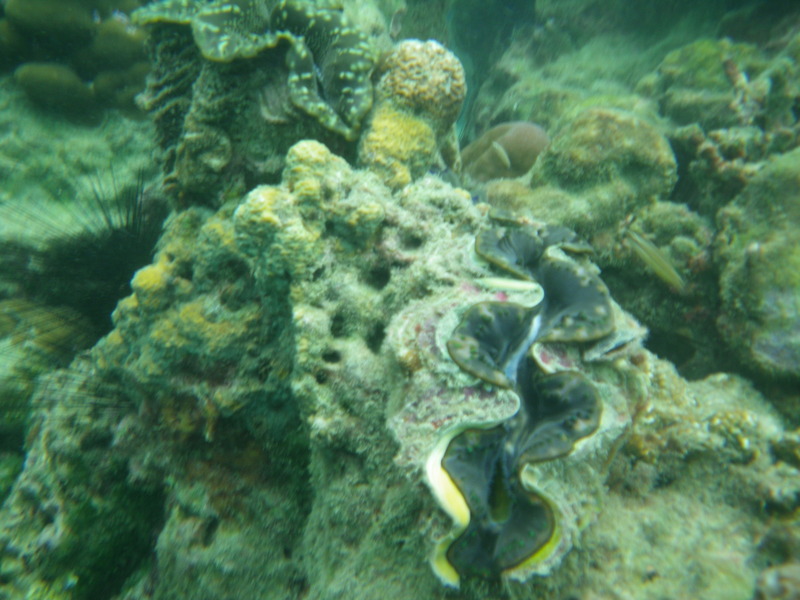 I shot a little video. If you don't mind downloading 45MB, click here
After Phi-Phi Don, the boat stopped at a tiny island called Ko Kai Nai (Ko means island in Thai).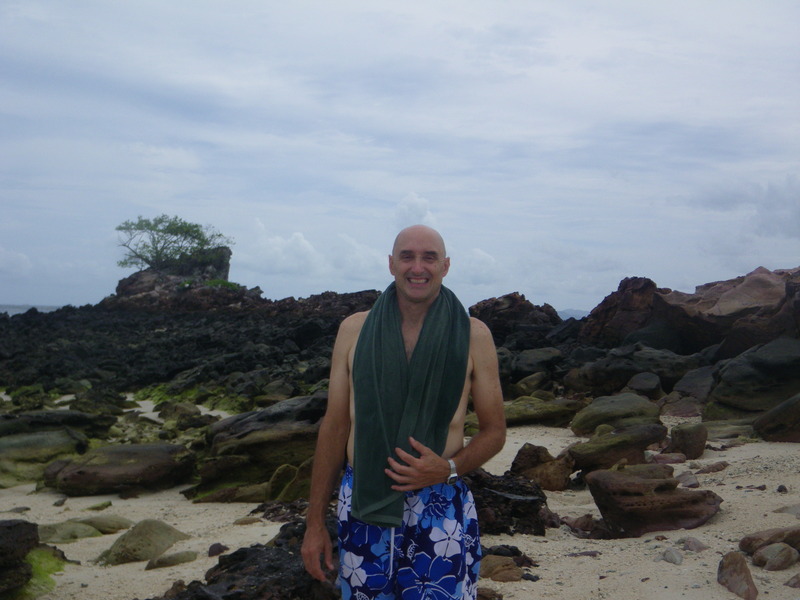 If you want to see the more populated part of the island, as well as a the beautiful view from Ko Kai Nai, you can download this 110MB video
Phuket
Yesterday I visited different parts of Phuket. The most impressive is the Khao Phra Thaew Royal Wildlife and Forest Preserve (Khaw or Khao means mountain in Thai), near the North end of the island. It includes the largest waterfall on Phuket, Ban Pae, which was not as impressive as some of the waterfalls I've visited recently, but at 15m tall, still quite impressive for an island without very high mountains.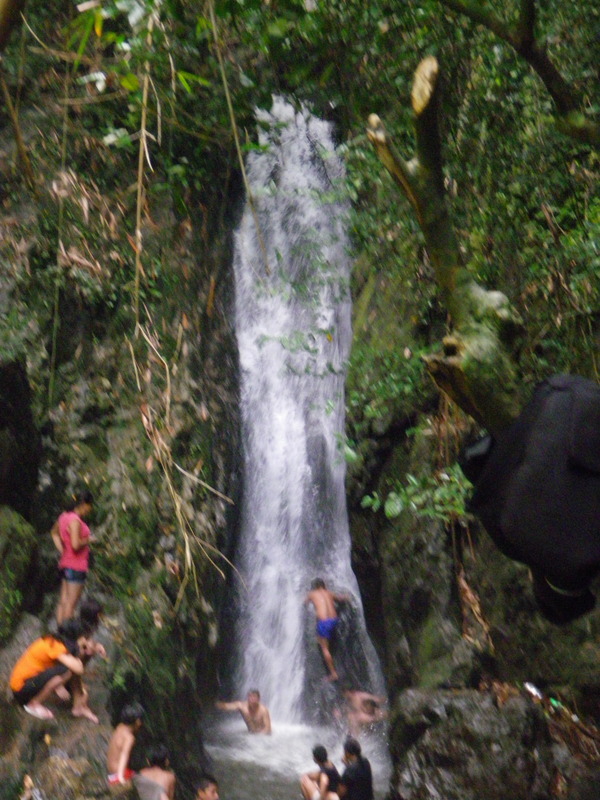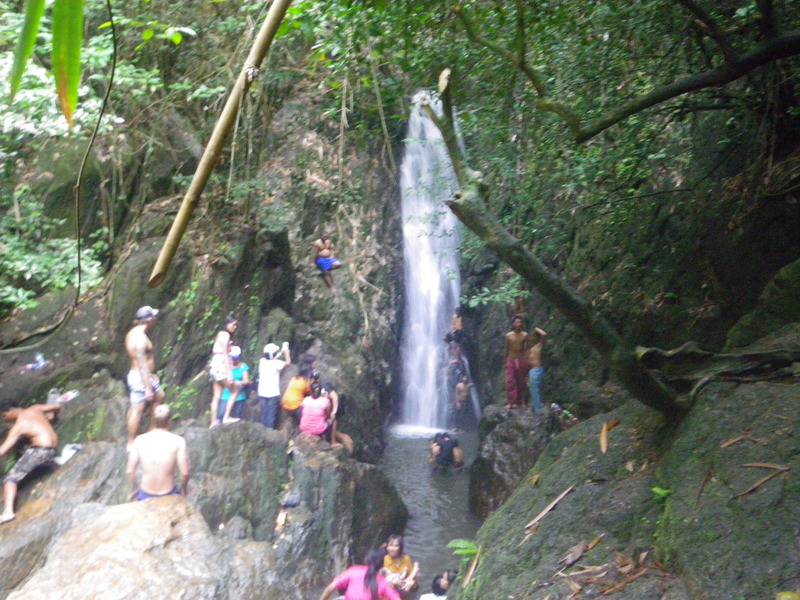 As you may be able to tell from the pictures, the waterfall is a very popular place to swim for both Thai and others. It was in a forest that had quite a few beautiful trees, and may never have been cut. However, I don't quite seem to have mastered the skill of taking meaningful pictures of forests, so I will not include the pictures.
One thing I had never seen before, a little off the main trail, was a beautiful red land crab, that was kind enough to sit still while I was taking its pictures.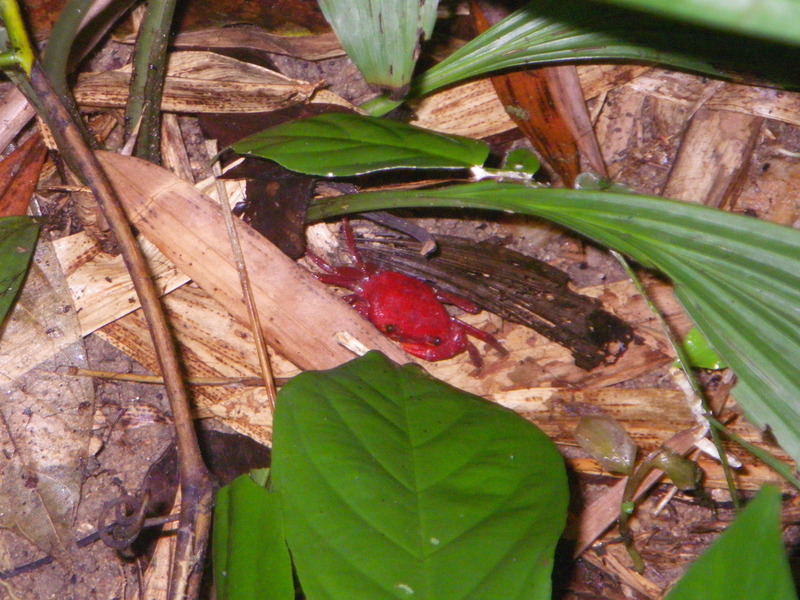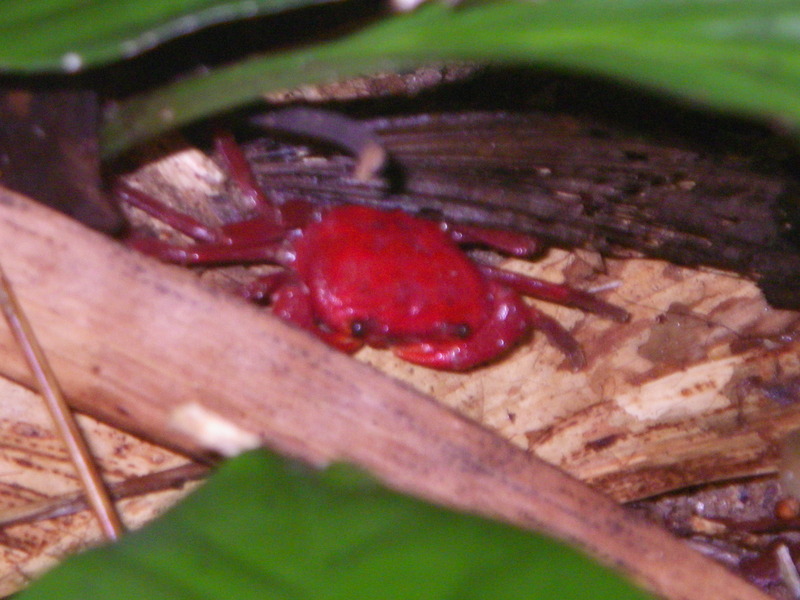 The park also hosts a gibbon rehabilitation center. Gibbons move constantly, and with my rather limited (but very convenient) camera, it was hard to get a good shot.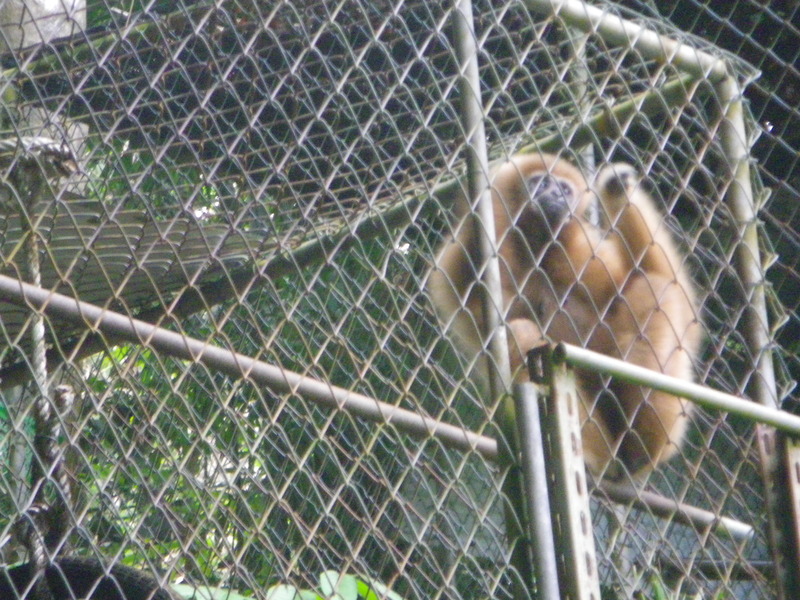 You can visit http://www.gibbonproject.org/ if you want more information about the rehabilitation center.
Before tourism, Phuket was known for its rubber plantations. On the way out of the park, I saw some trees that had been tapped.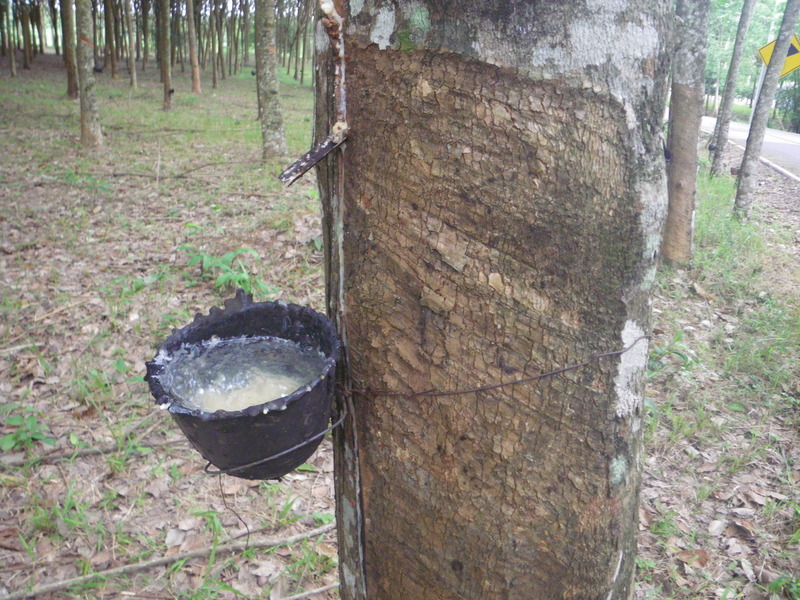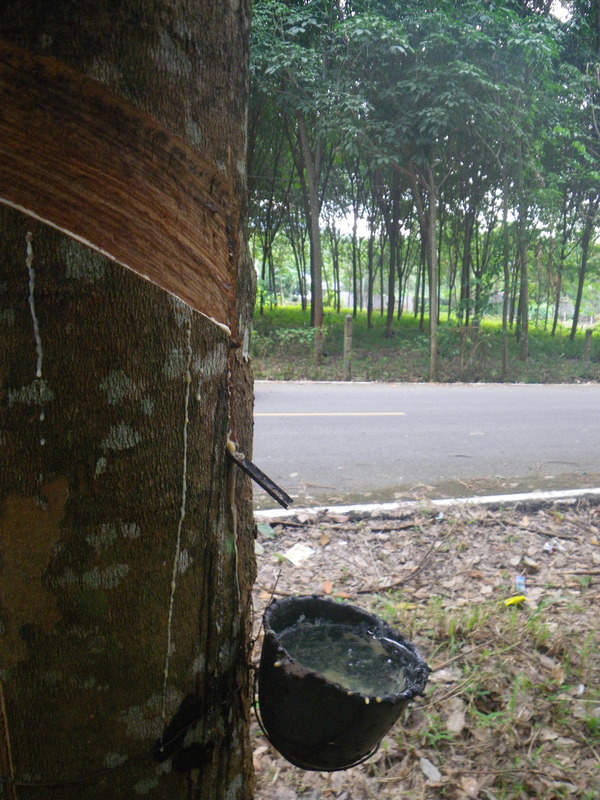 Near the South end of the island is a big Buddha sitting on a hilltop. I didn't get a very good picture, but it is quite a landmark.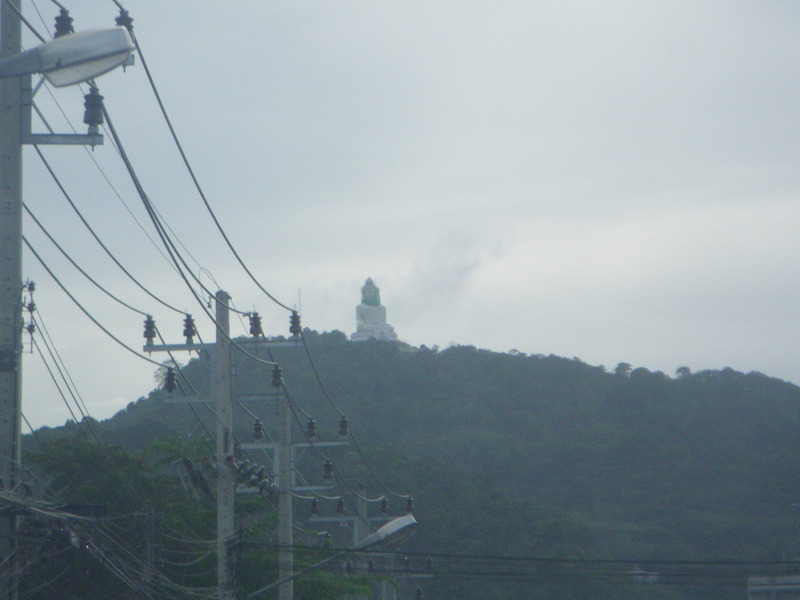 Also near the South end of the island is Rawai pier. It hosted a nice collection of traditional-looking wooden boats.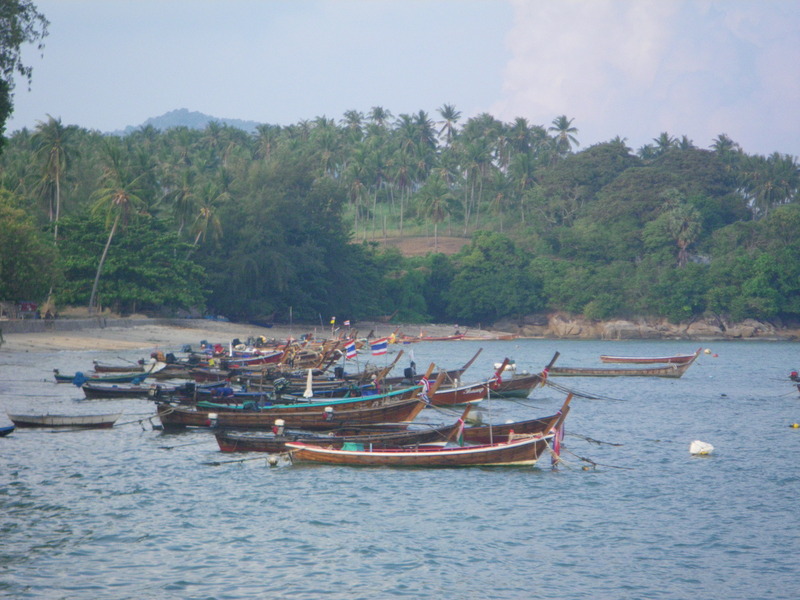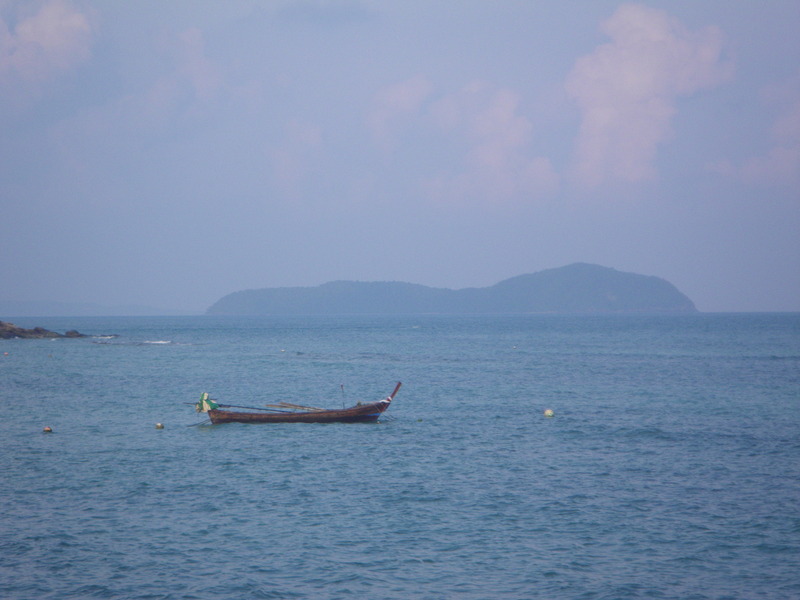 And some very normal ocean crabs.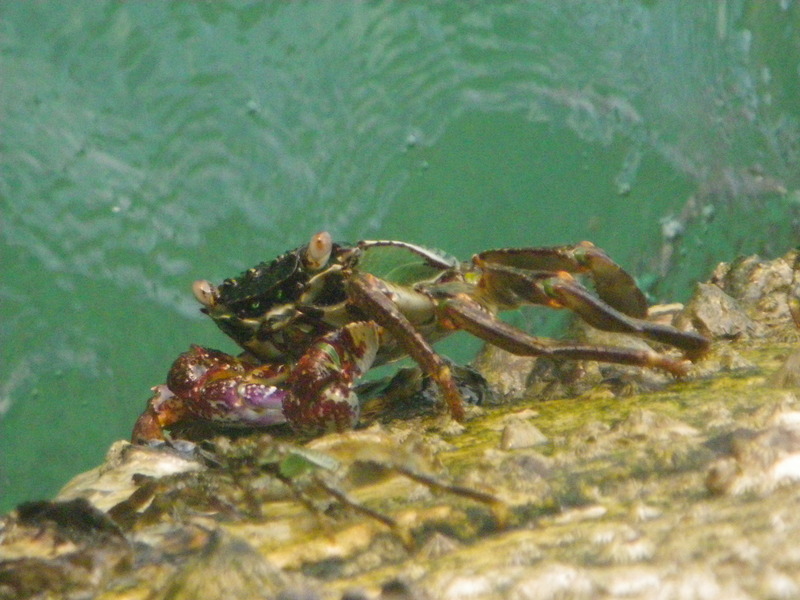 It was quite beautiful.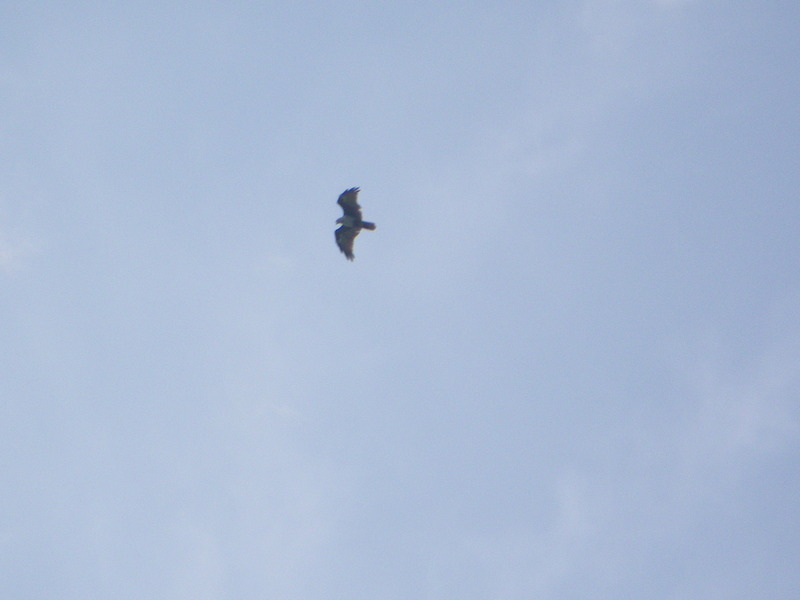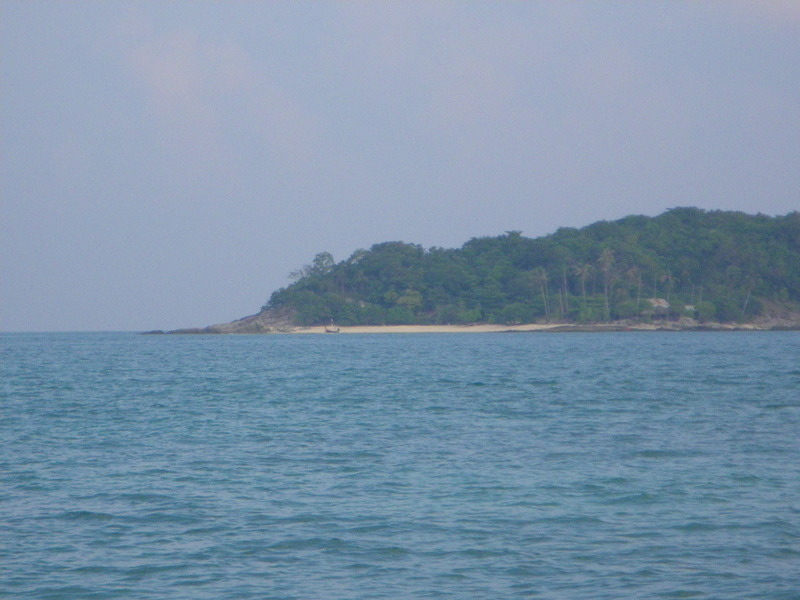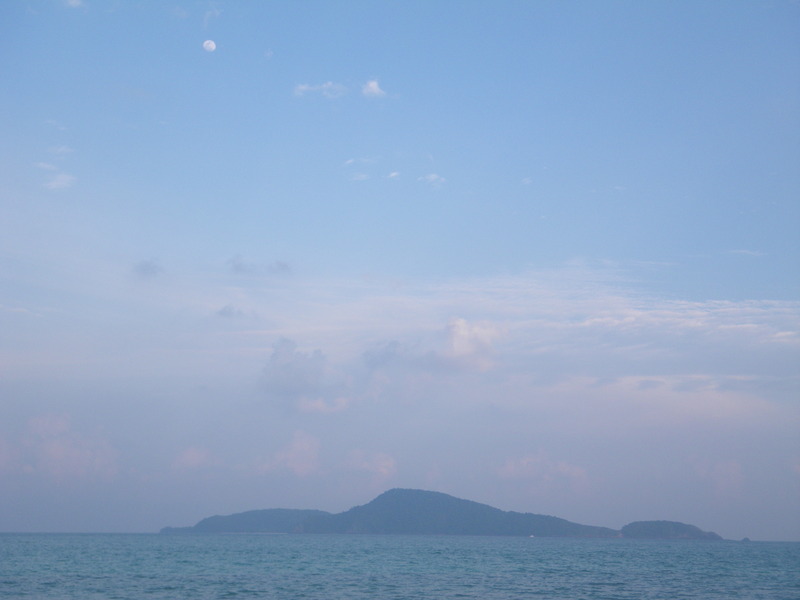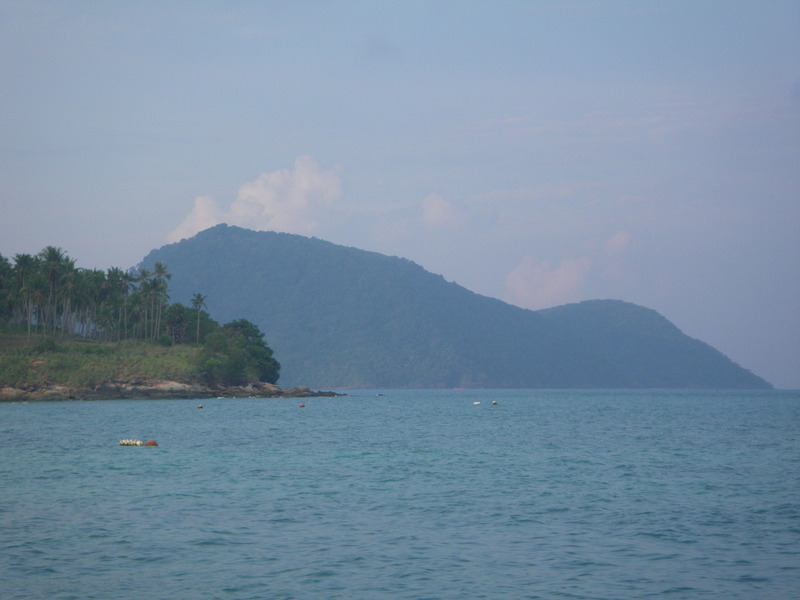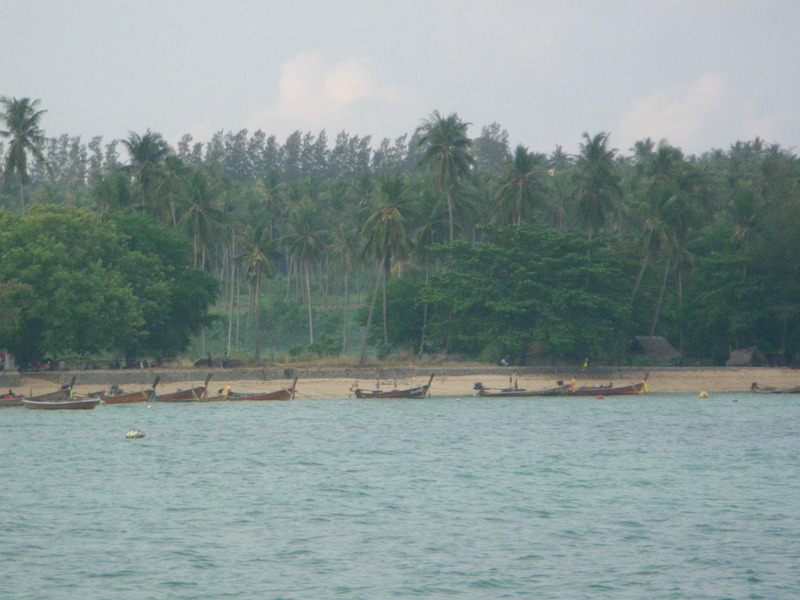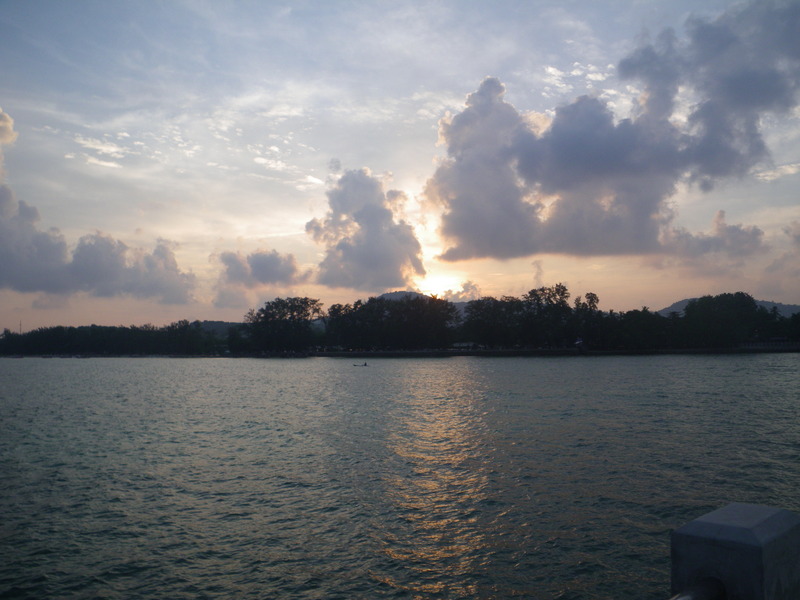 Afterwards, driving around the island I got a nice view of Kata beach (foreground) and Karon beach (farther back).