July 10 and 11th, Perth and Fremantle
Yesterday and today I visited more of Perth, and the neighboring port city of Fremantle (home of the America's cup in 1989). Altogether I visited parts of the town and the maritime museum in Fremantle, a wonderful art gallery in Perth, and the Perth mint.
Fremantle
I got to Fremantle with Transperth, which is a nice system of trains and buses. My bus went along the coast for a while, and the beach looks beautiful, much longer than beaches in Hawaii.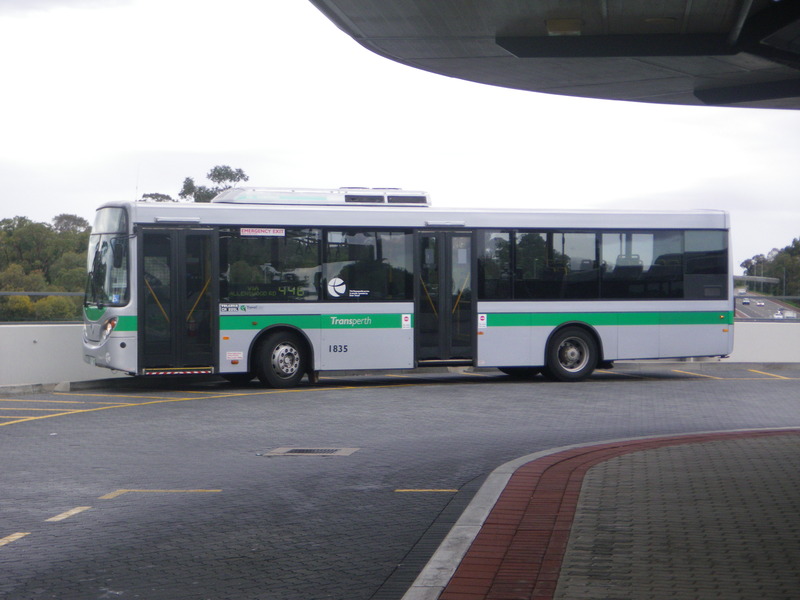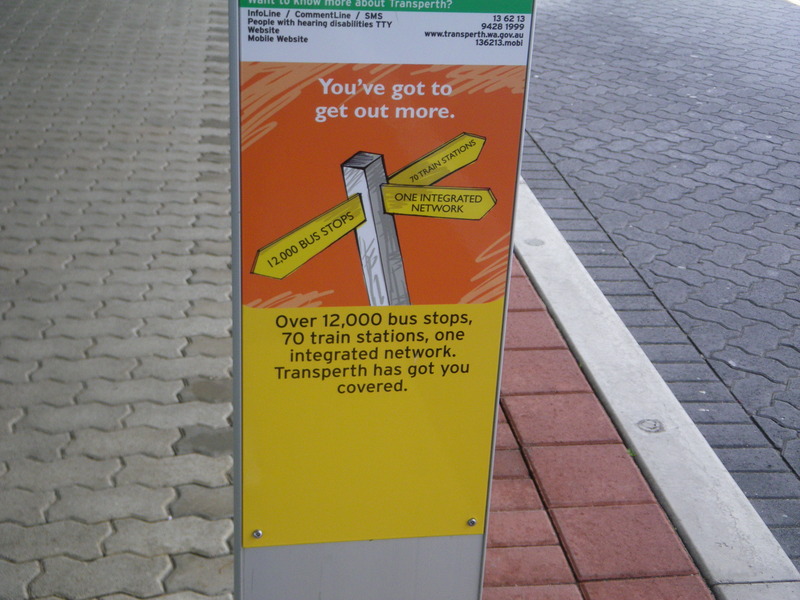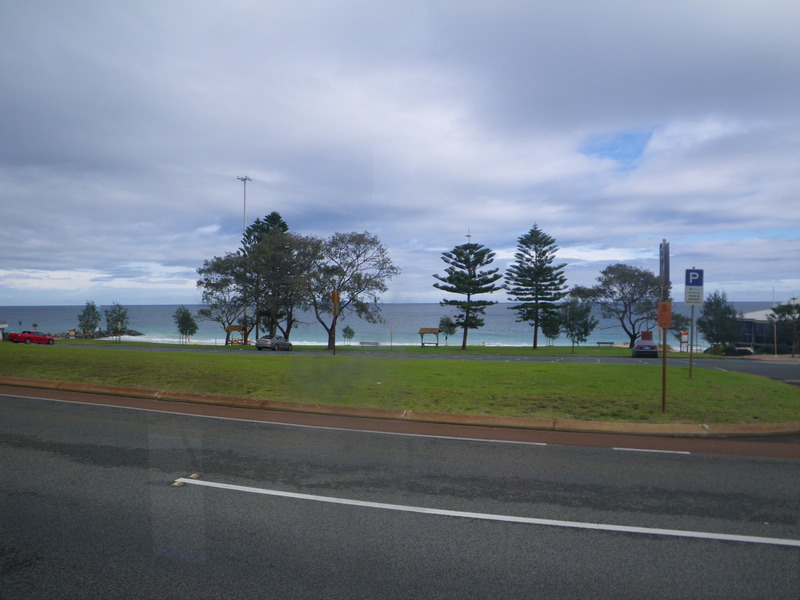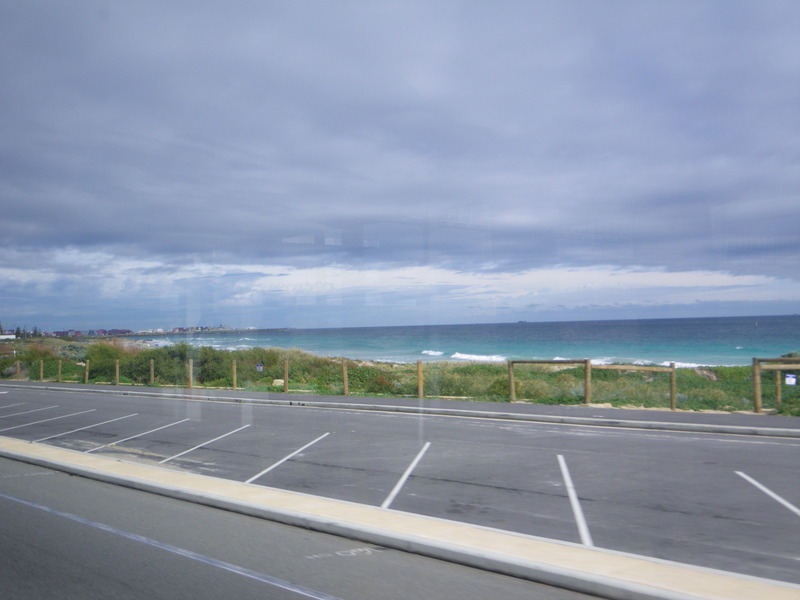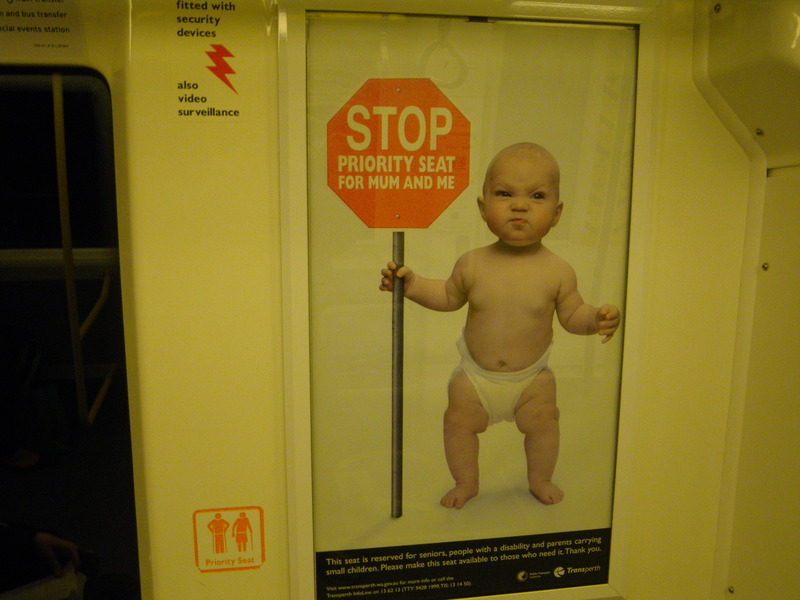 In Fremantle yesterday it was rainy, so I just visited the Maritime museum. It is a very nice museum, and it even allowed pictures! This is the America's cup boat "Australia II", with its winged keel (the boat is real, the crew is not).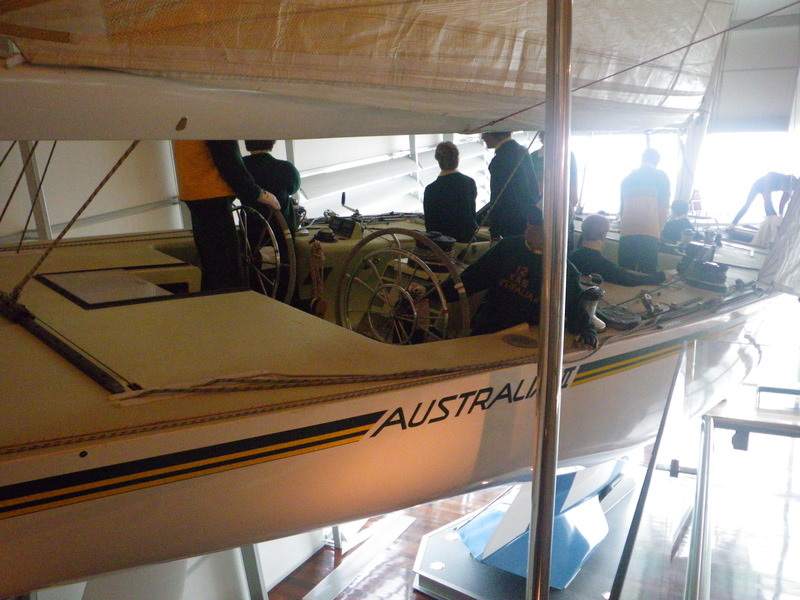 This boat, "Parry Endeavour", apparently got caught by a really big wave, so it is displayed suitably tilted.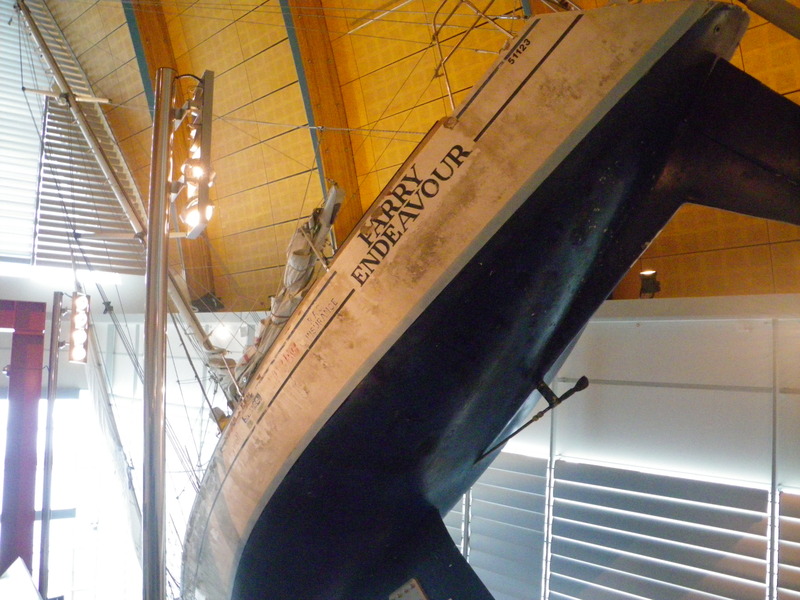 They had a few other interesting exhibits.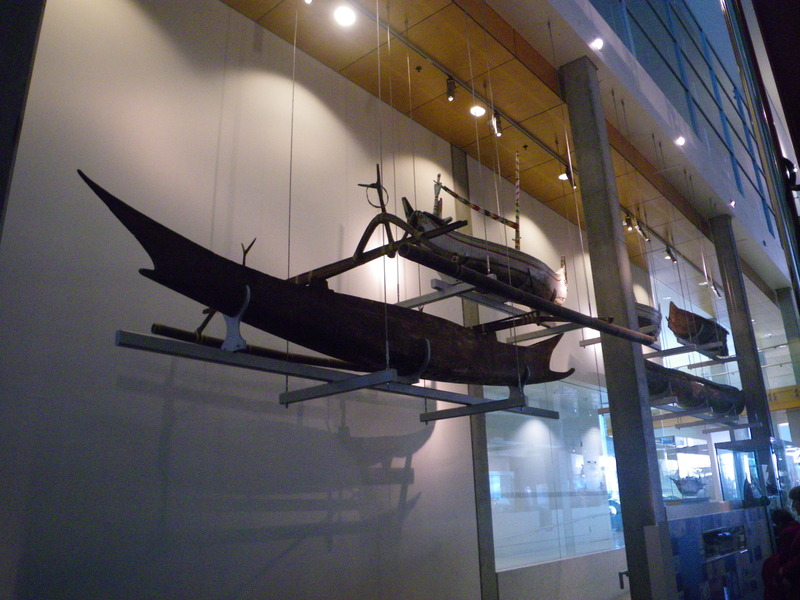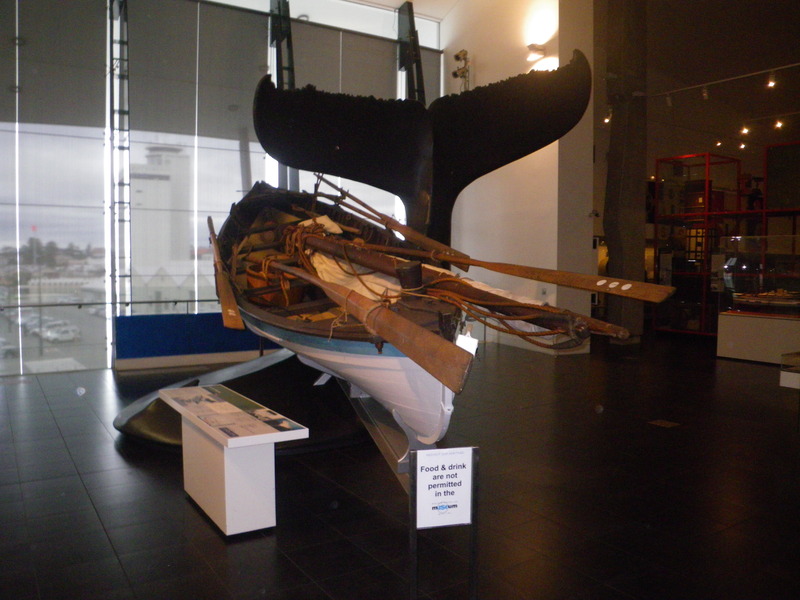 I also visited a submarine, HMAS Ovens, launched in 1967 and retired in 1995. The second picture shows the torpedo room and an orange escape suit. The third picture shows the radio room.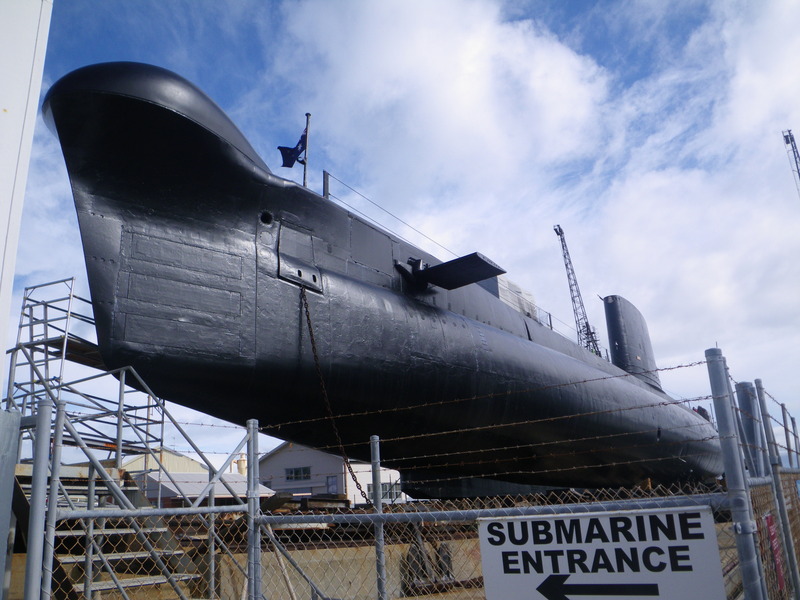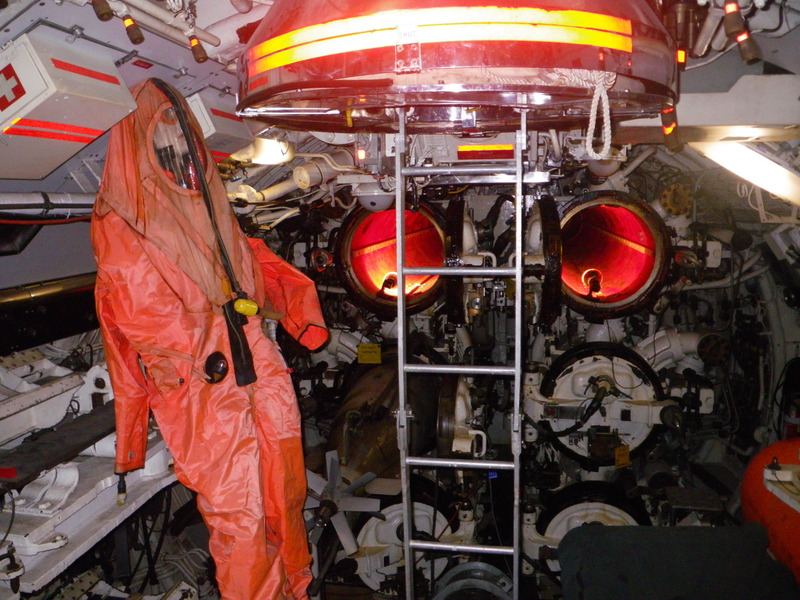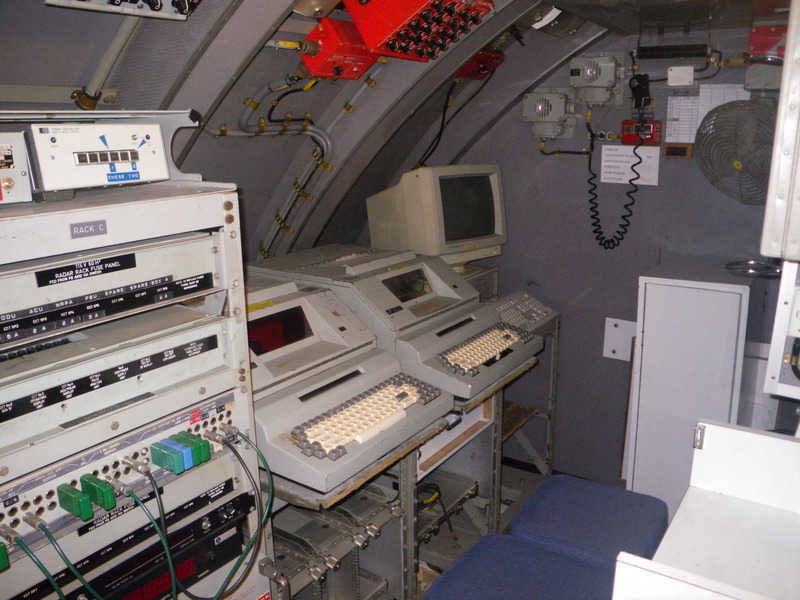 I am not usually claustrophobic, but I did feel a little claustrophobic in this submarine.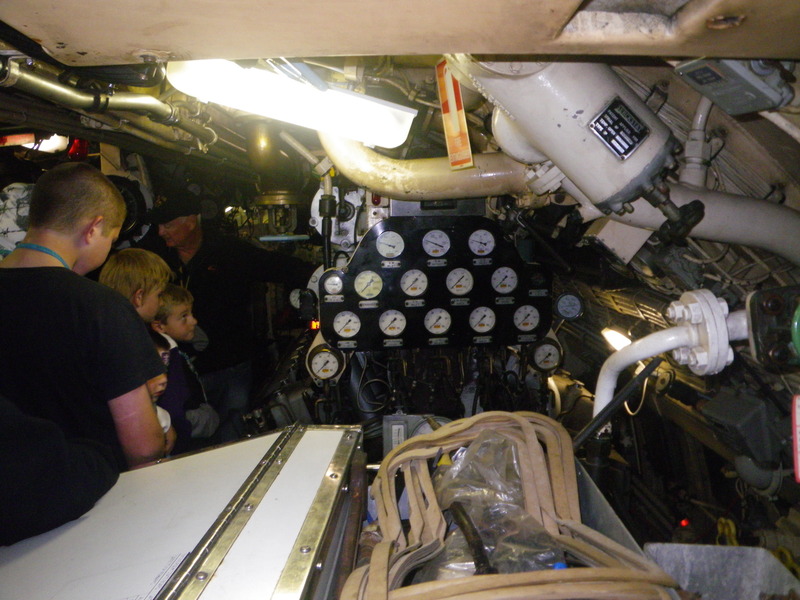 Outside the museum is a good place for pictures of the sunset.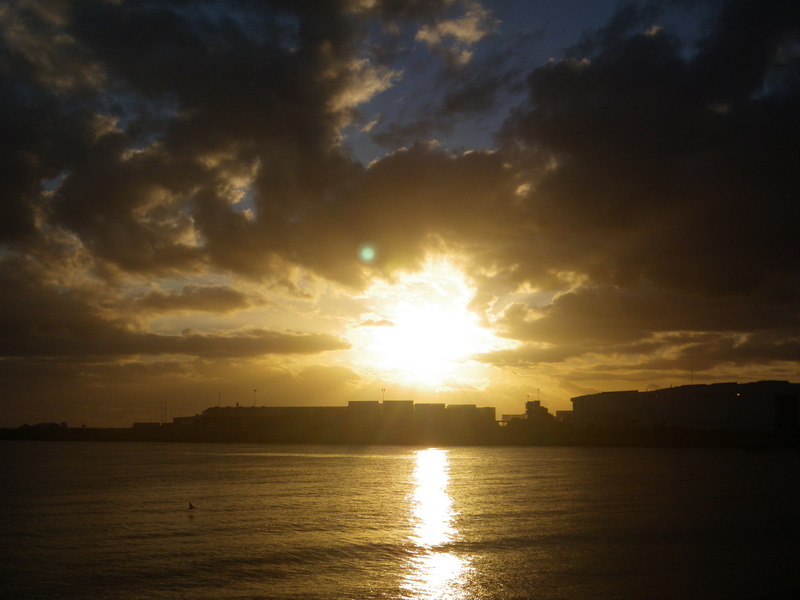 Nearby is the oldest public building in Western Australia, called simply the Round House, and built in 1831 as a jail (and actually octagonal in shape).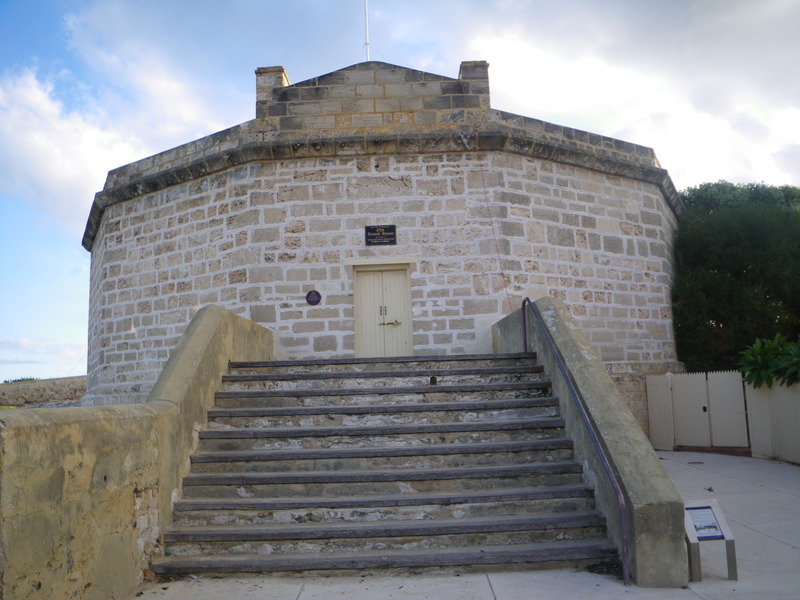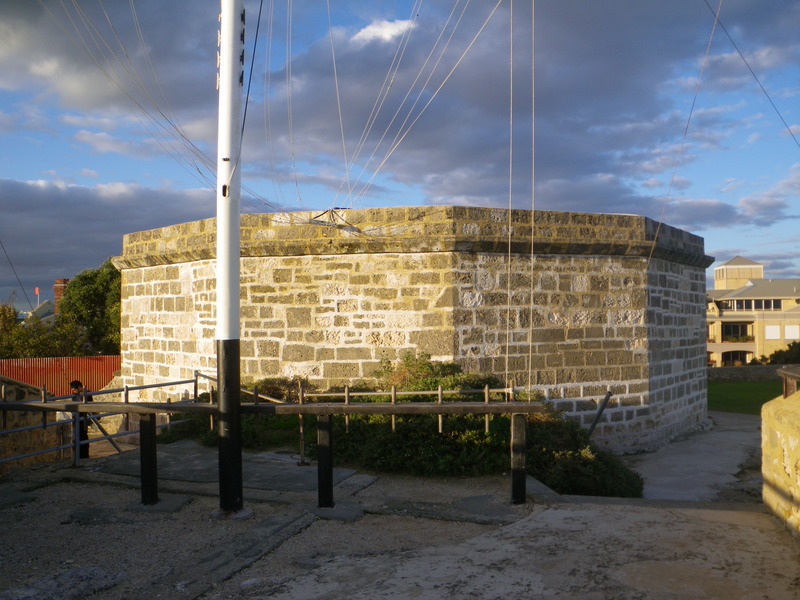 The round house has some nice views. Outside is a cannon that fires promptly at 1pm, and a big black shape on a pole that is raised or lowered to signal to the mariners anchored offshore that the cannon is about the fire. I didn't see either, but that is what the signs say, and the cannon did show signs of having been used recently.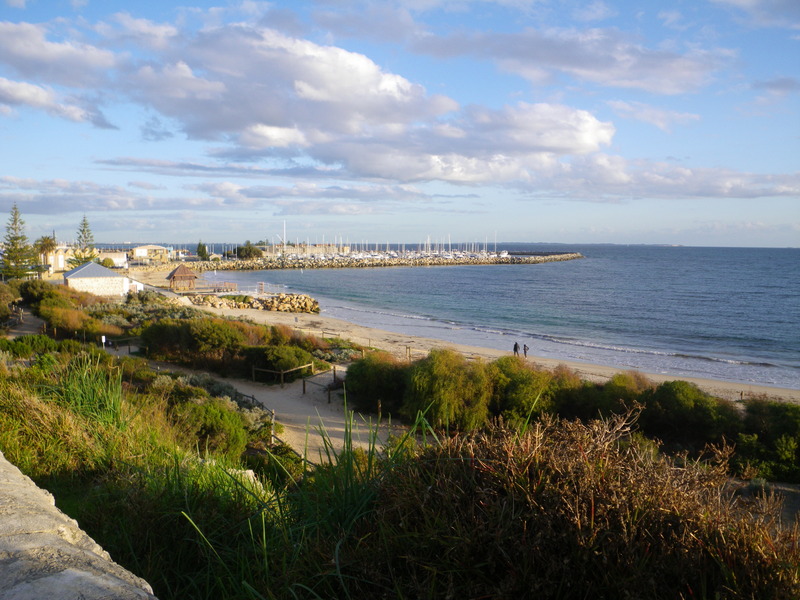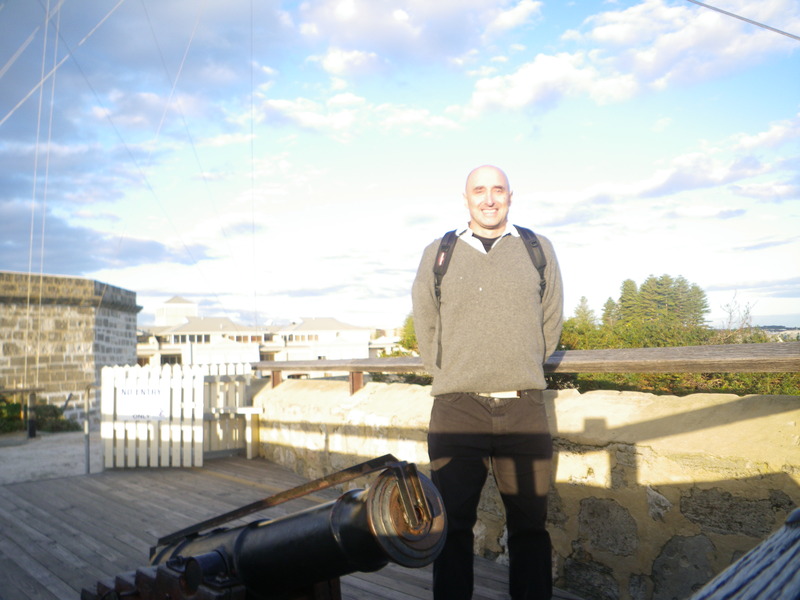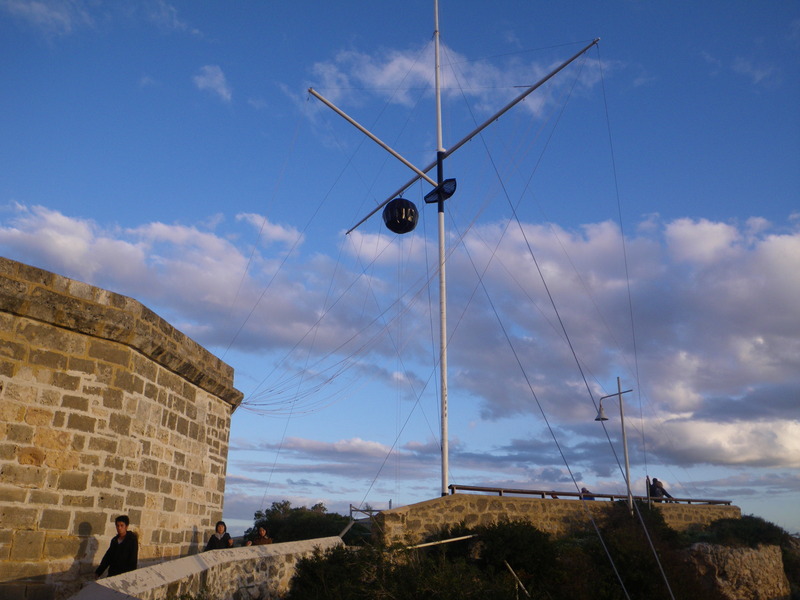 Nearby was an interesting plant that I don't remember seeing before.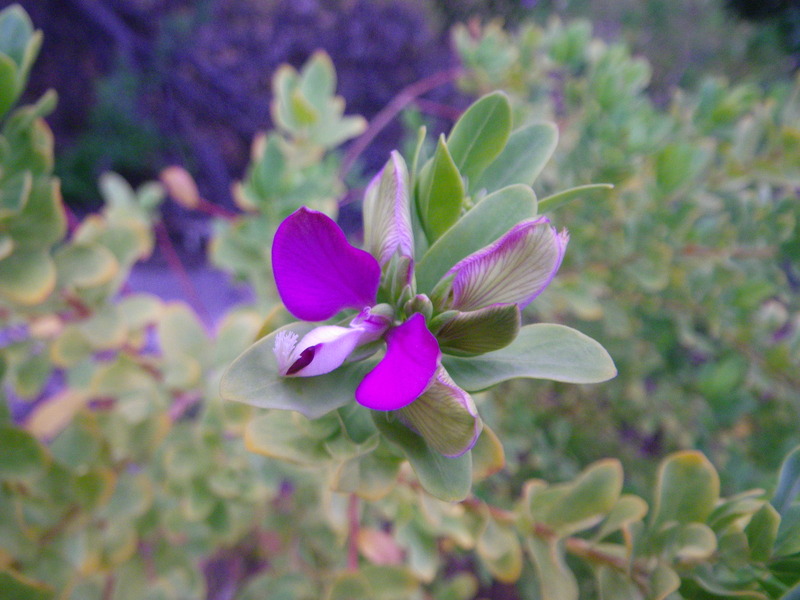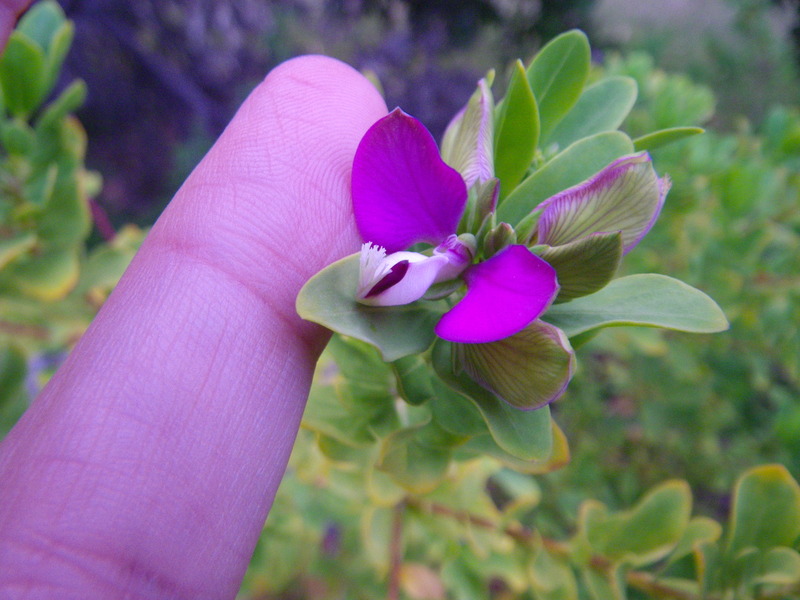 The old town of Fremantle apparently hasn't changed all that much since the early 1900s. This is the town hall.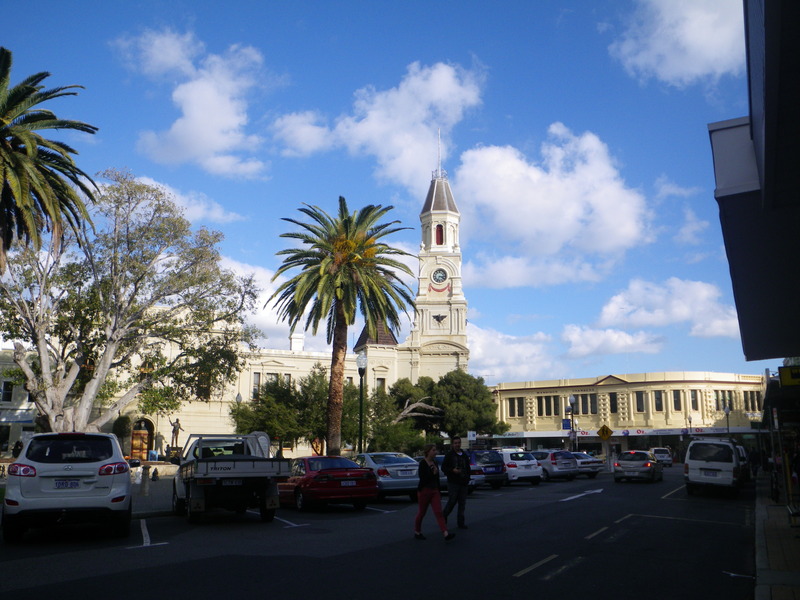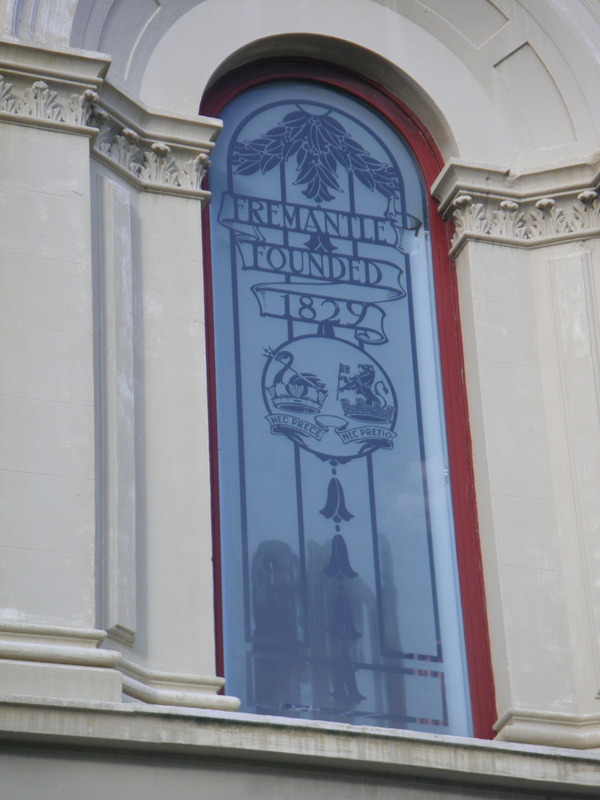 And a few other buildings.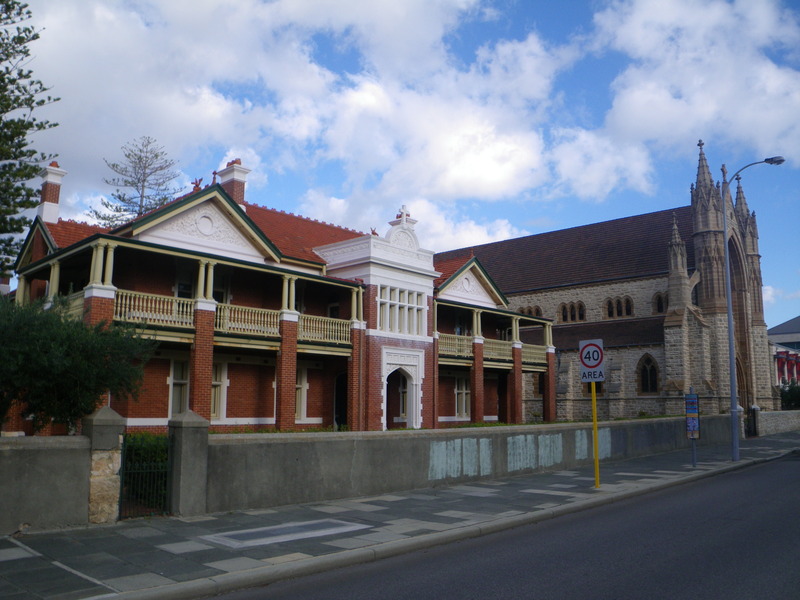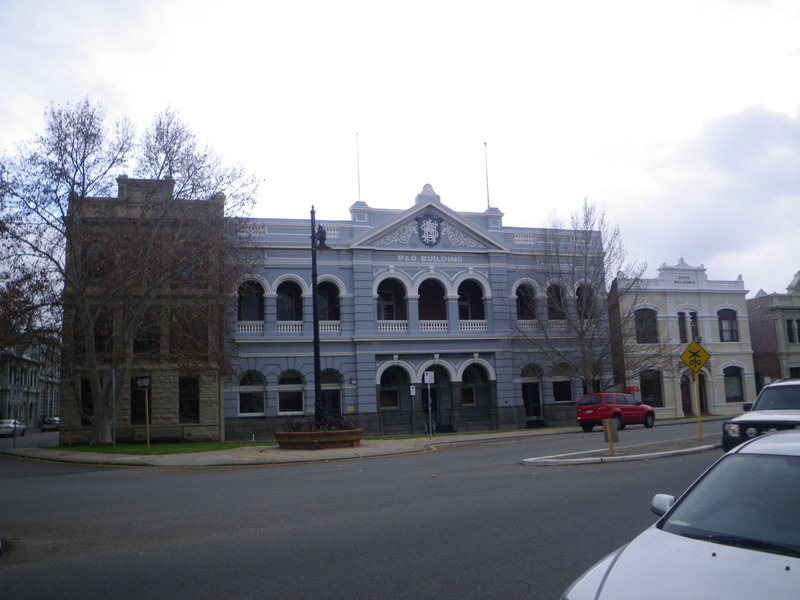 I also visited the Fremantle Prison, which was closed in 1991 due to its many problems. In case you are interested, this is the front gate.
It was built by and for convicts transported from England to Australia in the 1840s and 1850s. The convicts were used essentially as slave labor. While Perth and Fremantle benefited greatly from their labor, most of them apparently did not do well and failed to integrate into society once released. Fremantle Prison, once it was no longer used for housing the transported convicts, was used as a regular prison. I find it to be a rather sad place.
In spite of its jails being some of the best tourist attractions, Fremantle makes a pleasant impression, and it certainly is a great port.
Perth
The Perth mint, where coins are made and bullion is cast into bars, is a major tourist attraction. The best part was watching them pour molten gold into a shape that made it into a gold bar. Unfortunately, they would not allow pictures of any of the gold. Instead, you get a picture of a recreation of a gold-digger's camp.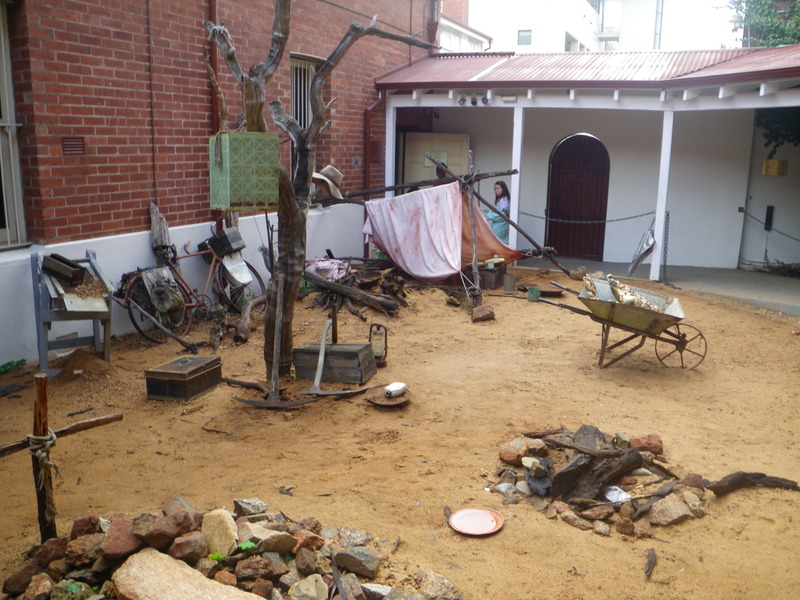 They also have a bar of gold which you can reach into a clear box and actually lift. Probably worth several hundreds of thousands of dollars. And bars of gold from different parts of the world -- I learned that a baht is not just the unit of currency in Thailand, but also a unit of weight (about 15 grams).
The other attraction I visited in Perth is the Art Gallery of Western Australia, which has a nice collection of aboriginal art mixed in with more western art. This museum allowed pictures, but without flash, so some of the pictures may not be very clear.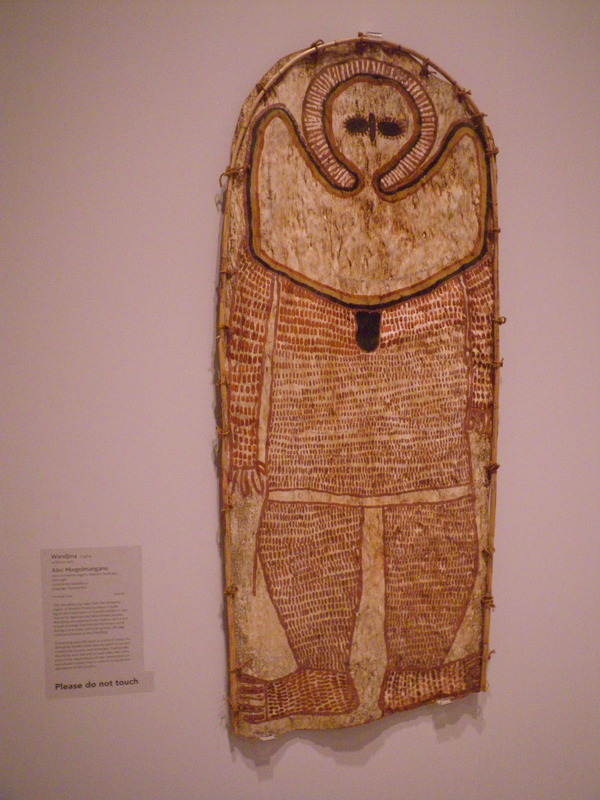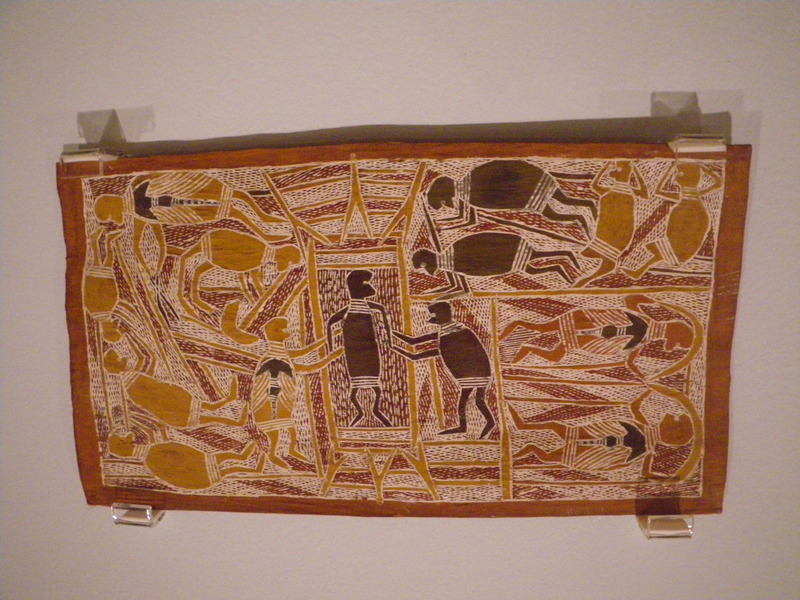 These paintings are painted on Eucalyptus bark.
I am not sure what these sculptures are for, but they were interesting.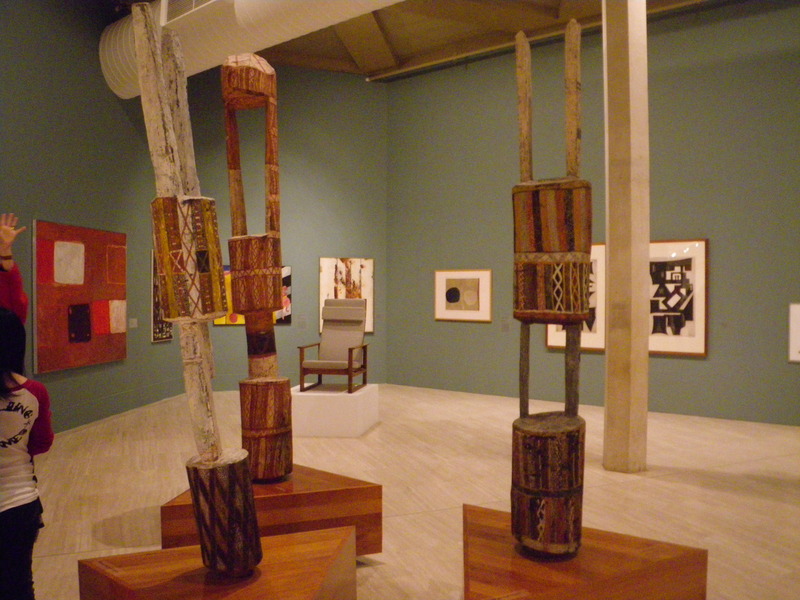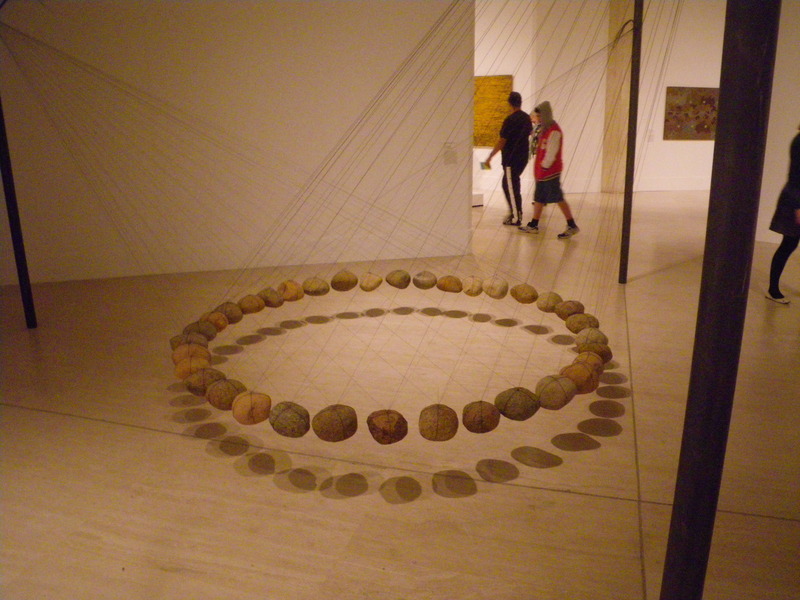 And I enjoyed this painting, made by Sandra Hill in 2010.