July 12th, Perth to Geraldton
I have rented a car and told the rental agency I would return it in Darwin, 4,000+ km away. So I started driving North from Perth, partly along the Pacific Ocean Drive.
It is nice to be out of the city! It was fun to stop and just wander a bit around the bush.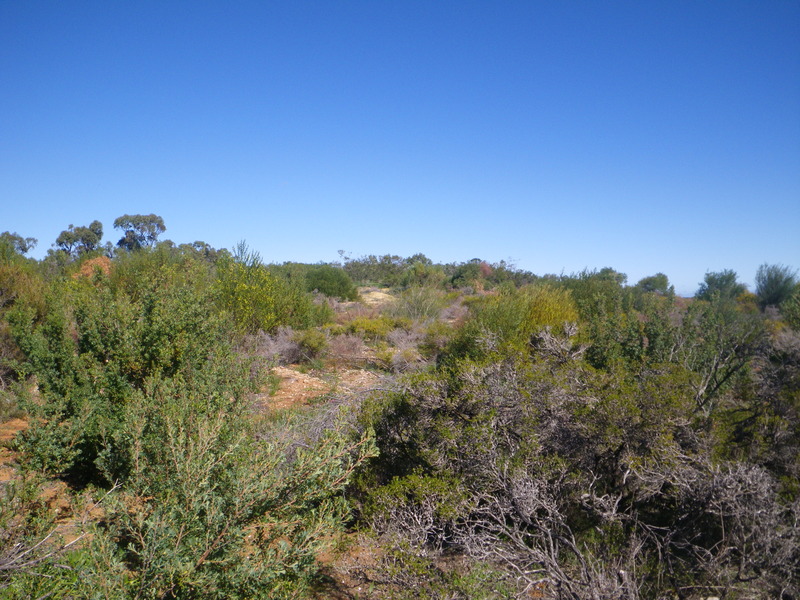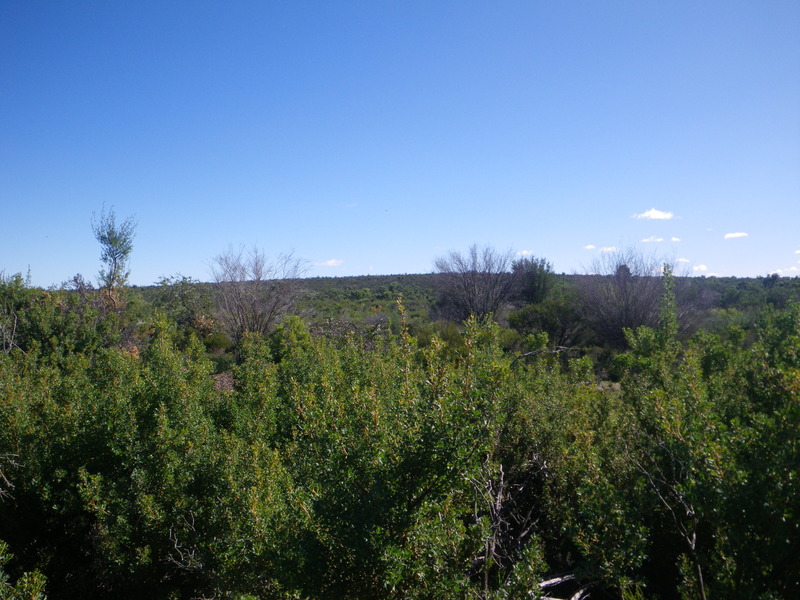 I spotted some "grass tree" (Balga -- Xanthorrhoea preissii). Had it not been for my trip to King's park botanical garden, I would not have known what to call it.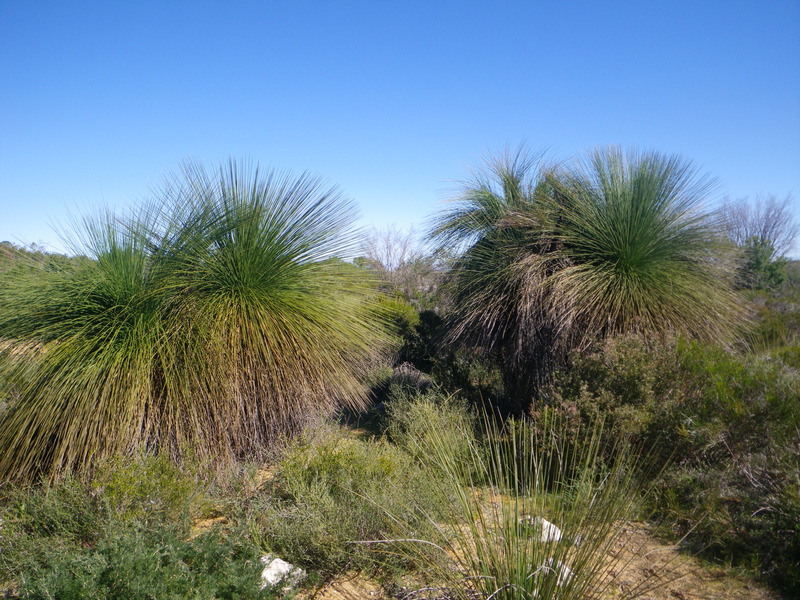 I also saw something that looked suspiciously like kangaroo tracks.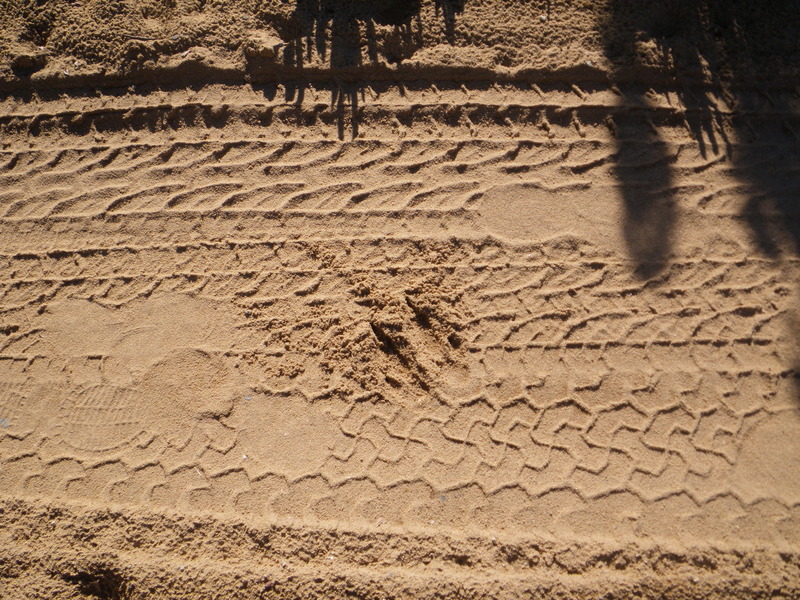 Apparently, driving at night is dangerous largely because of the risk of hitting kangaroos. I did see some kangaroo roadkill.
I pulled in for lunch at a place called Seabird. It is a beautiful coastline, though of course it is too cold to seriously consider swimming.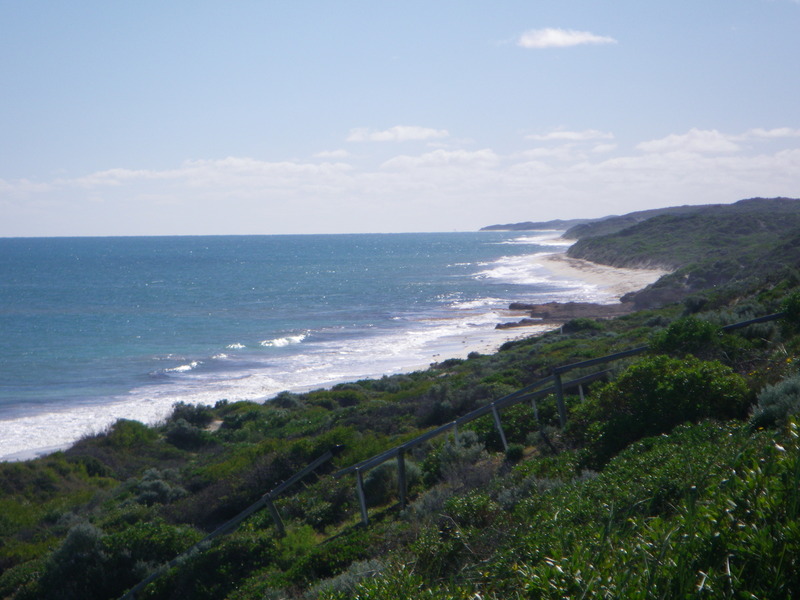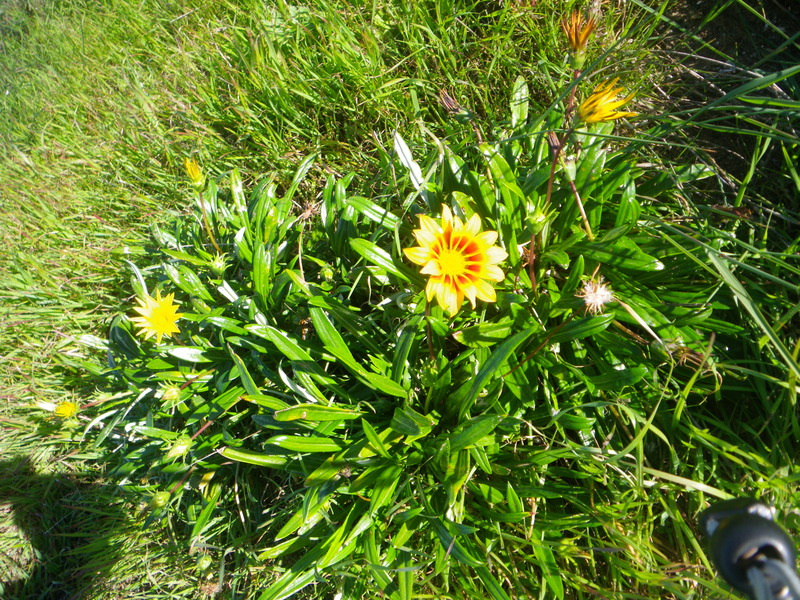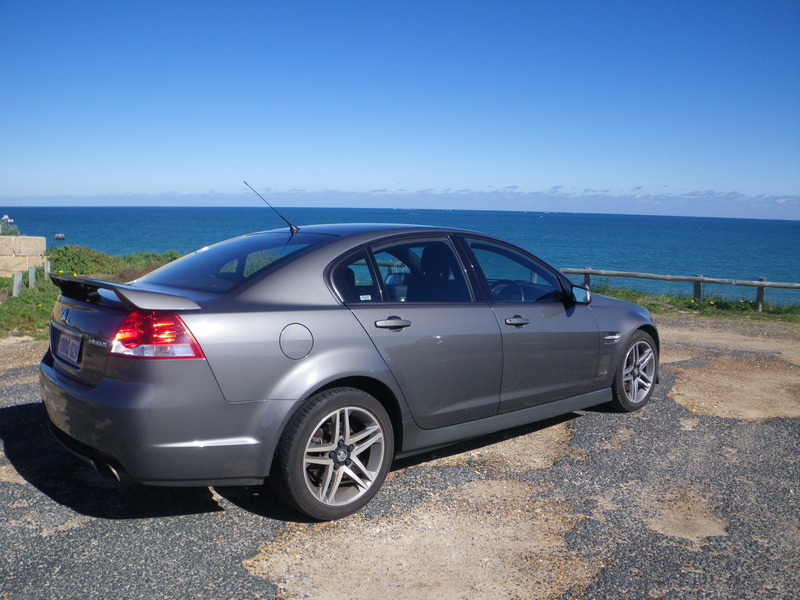 I saw waves breaking well offshore, and then saw a sign detailing many shipwrecks in this area. There must be some dangerous reefs. The wrecks are:
Vergulde Draeck, 1656, bound for Batavia, which is modern-day Jakarta. More than 100 died outright in the wreck. 75 survivors came ashore. Of those, 7 people took a small boat to Batavia, quite an accomplishment. The rest "were never rescued". The ship belonged to the Dutch East India Company, the VOC.
Seabird, 1874
Villalta, 1897
Seaflower, 1923
SS Venus, 1923
You can click on the pictures below to see the full-sized pictures with more details and perhaps more readable (the plaque for the Vergulde Draek was very low contrast and hard to read even in person).
The wreck of the Batavia reminds me of the wreck I saw documented in Jeju island, Korea, the Sperwer. The Dutch certainly traveled far and wide!!! Amazing considering the technology of the ships and especially the rough navigation techniques they had available, with longitude (East-West position) only estimated at best.
Also amazing is that all these people found Australia well before Captain Cook, but never thought to settle here. In the maritime museum, I saw a display of boats coming from Sulawesi (now part of Indonesia) to the Northwest of Australia to gather sea cucumber (trepang). Also, apparently the dingo (Australian wild dog) was introduced well after the aboriginals reached Australia. So there is a history of people visiting Australia, but not staying. I guess it was hard for them to see how they could make money from Australia, whereas it must have been easier to make money from the well-developed markets of South-East Asia and East Asia. And especially from the spice trade!
As I understand it, it took the threat of competition from the French before the English decided to settle Australia, and even then they mostly sent convicts.
After Seabird, and specifically in Wanagarren Nature Reserve, there were many sand dunes.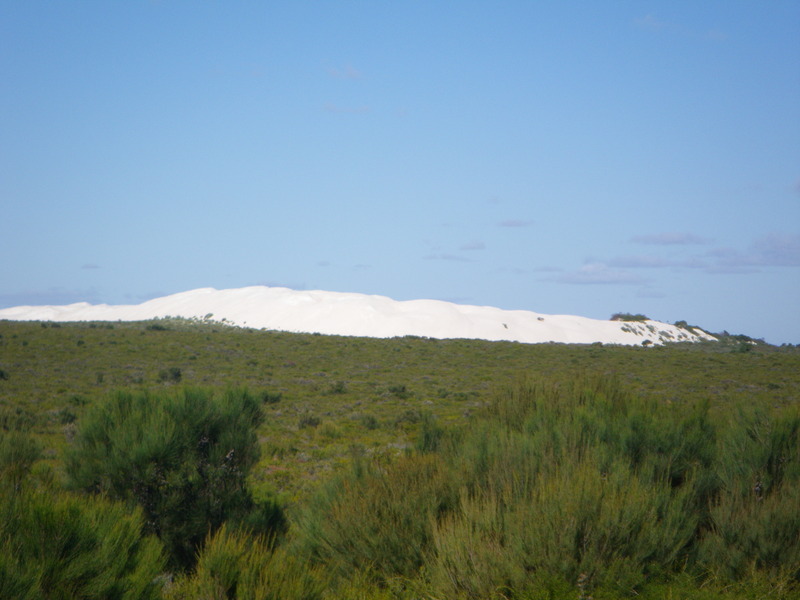 In general, the land is low hills that don't seem to be shaped by water. Most of the area I crossed did not seem cultivated, though I did see some cattle. There were not many trees, and in places where I did see trees, they were mostly burned by recent fires. Many grass trees seems to grow back quite readily after the fire, but some of the other trees did not seem to be coming back at all.
There are very few rivers, and none of them is very big. One of them is near the town of Geraldton, where I stopped for dinner and for the night.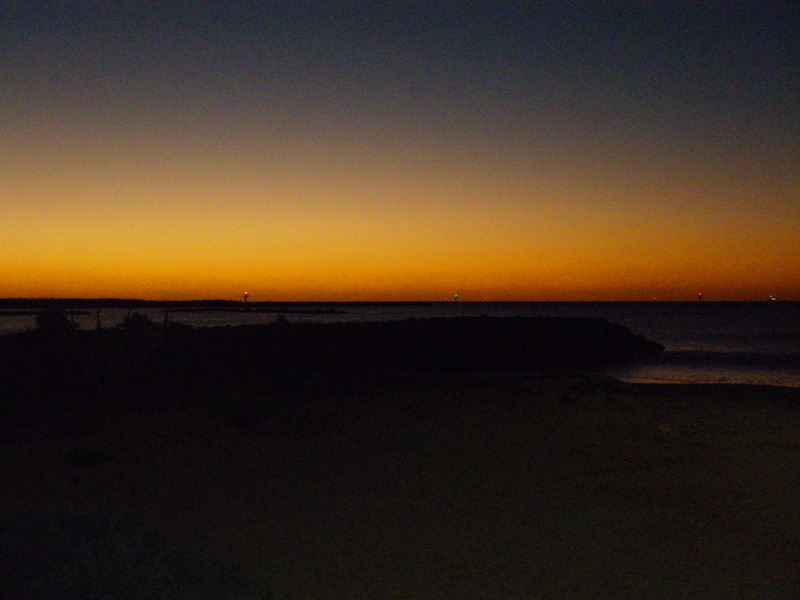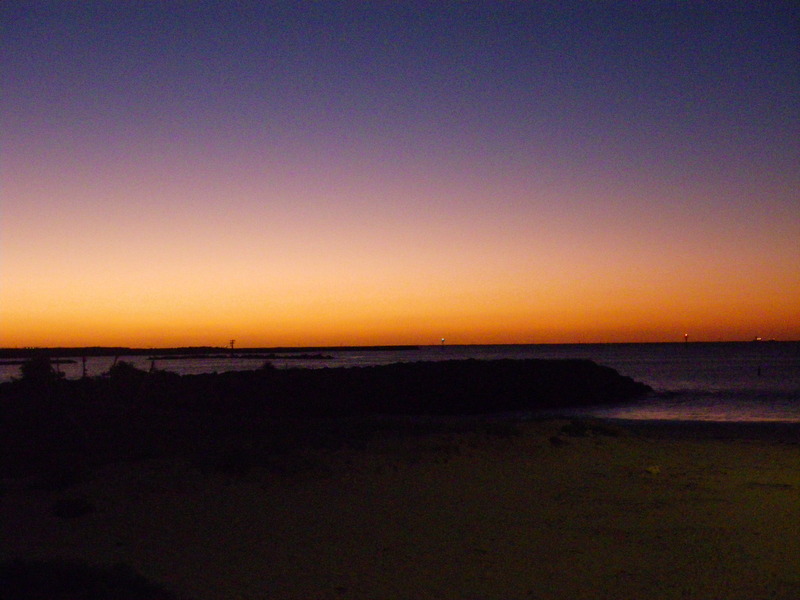 All the hotels and motels were booked, apparently because companies have been bringing in workers. The area must really be booming. I was happy to find a room in a truck stop, unfortunately without Internet.