Thu May 24, Seongsan Ilchulbong
At the Easternmost end of the island of Jeju is a tuff cone called Ilchulbong, Sunrise peak, near the village of Seongsan. Most of its sides are very steep, as you can see in this first picture I took as the bus was getting close.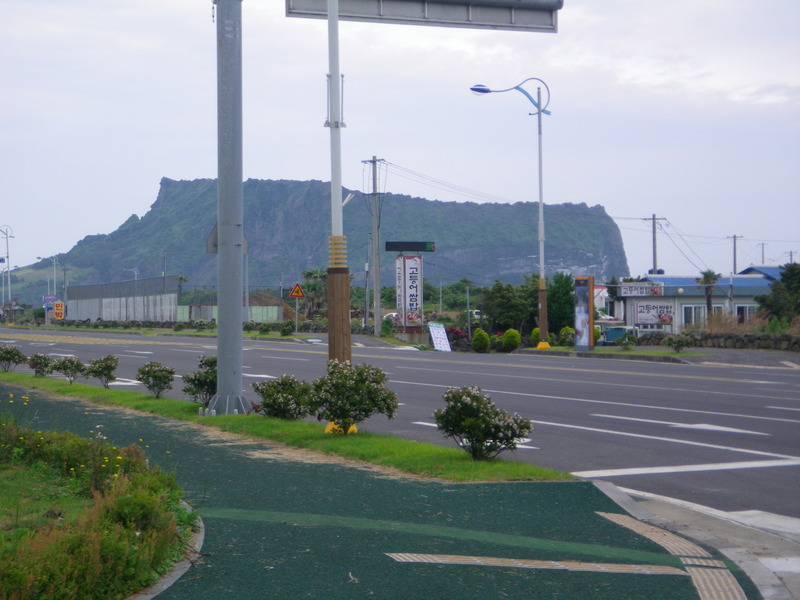 Fortunately, one side is less steep than the others.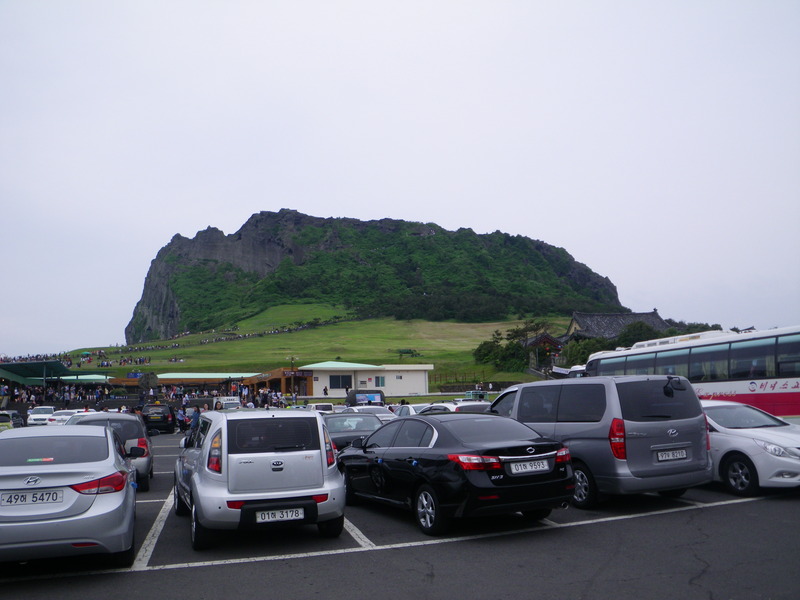 I was not the only one making the climb.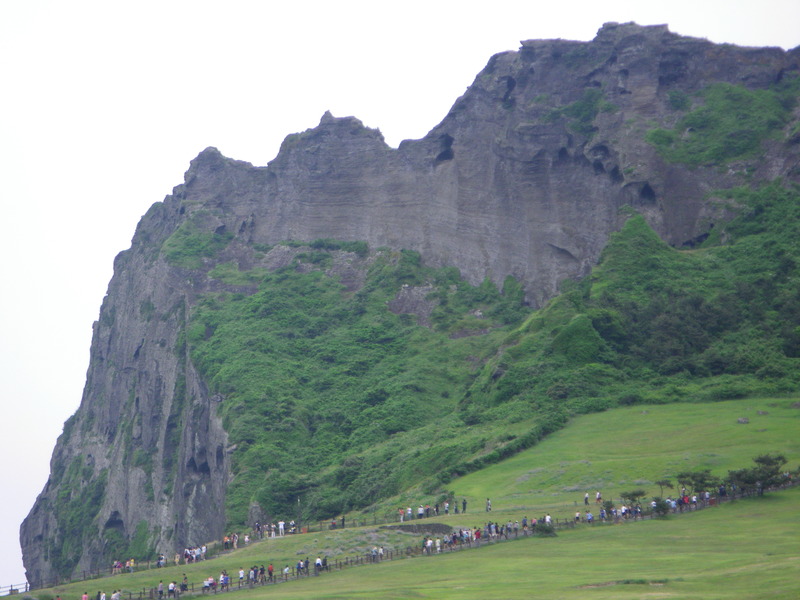 Ilchulbong is a little bit lower than Diamond Head, a lot steeper, and much greener. The vegetation looks like it is native, which is not the case for Diamond Head. The trail is paved better, too. And probably there are more people climbing Ilchulbong than Diamond Head.
On the way up, there are magnificent views, and interesting rock formations as well.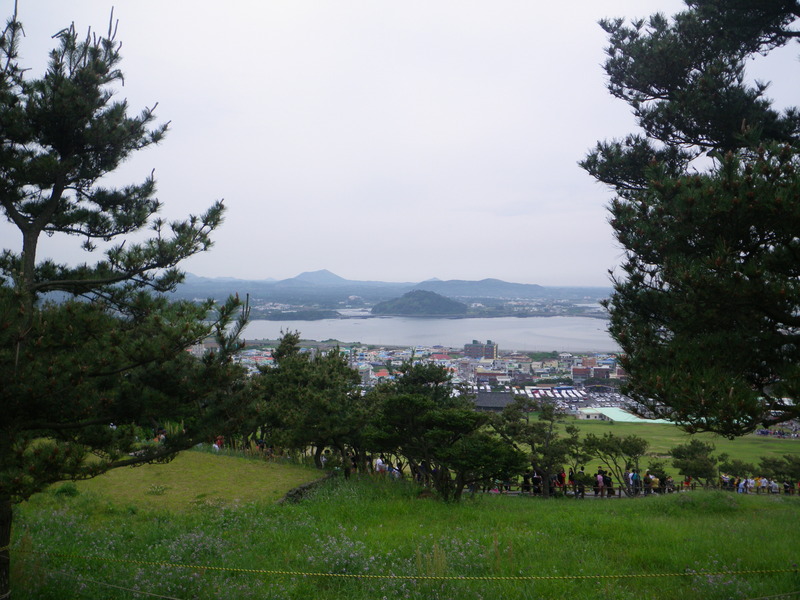 In this rock, supposedly, a mighty general left his footprint.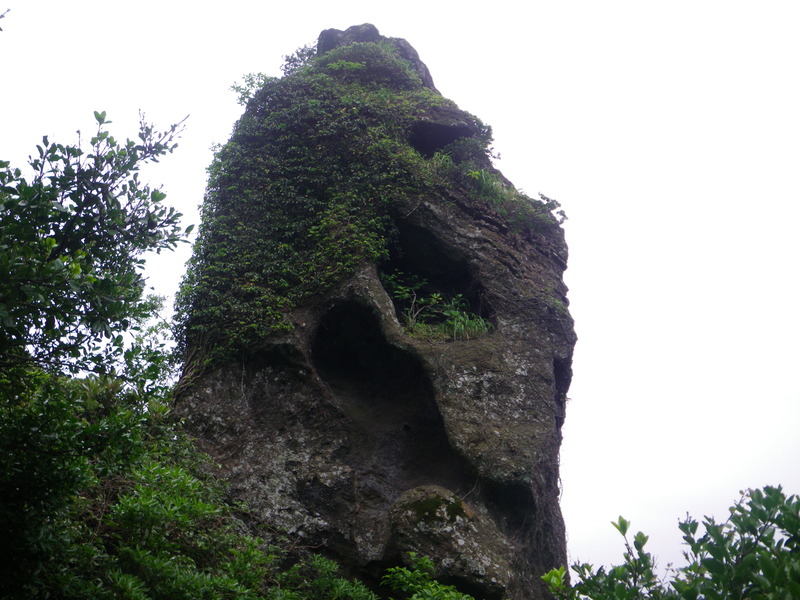 The village of Seongsan (fortress mountain) has a beautiful natural harbor, and is surrounded by the sea on two sides.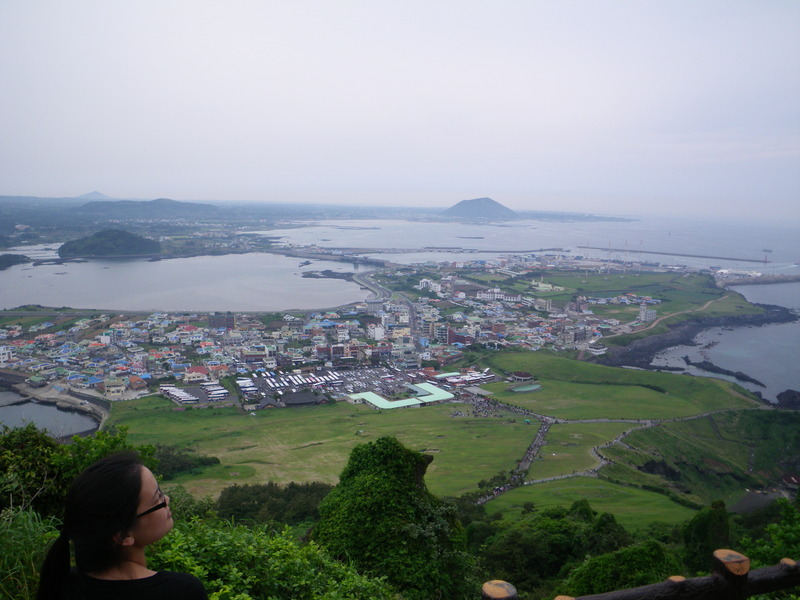 Finally at the top, I found a crater shaped like a punchbowl. We are not allowed to go inside. The view is quite beautiful, even thought the weather was overcast.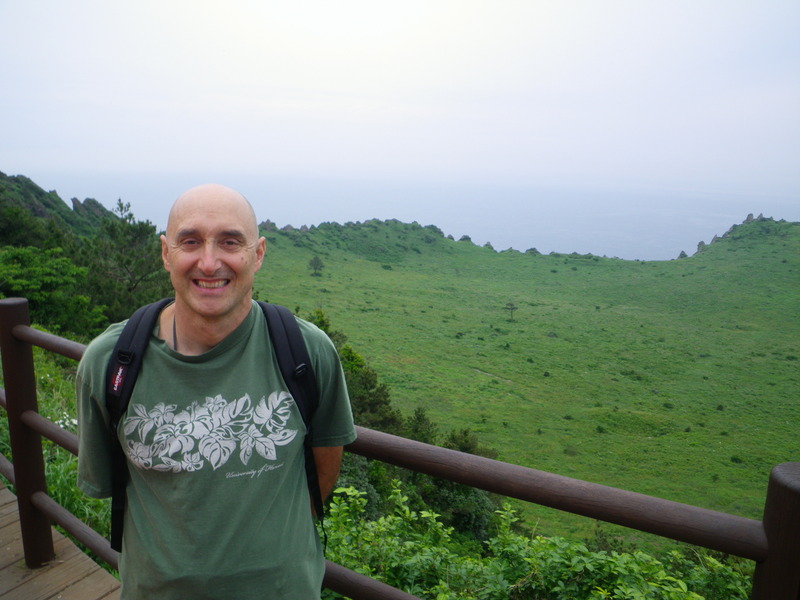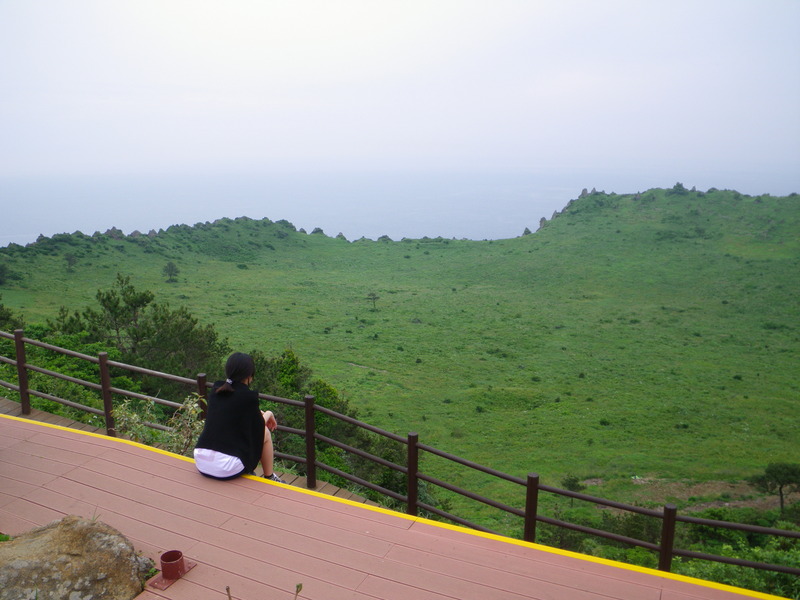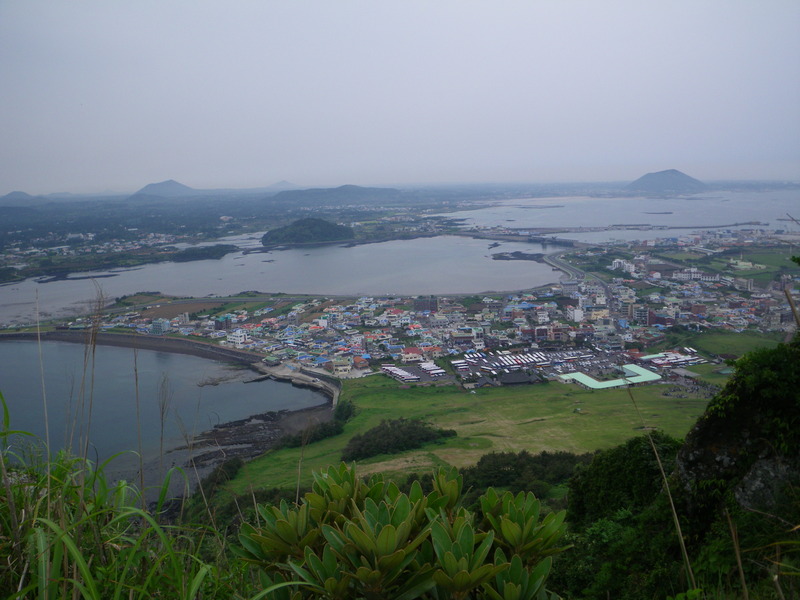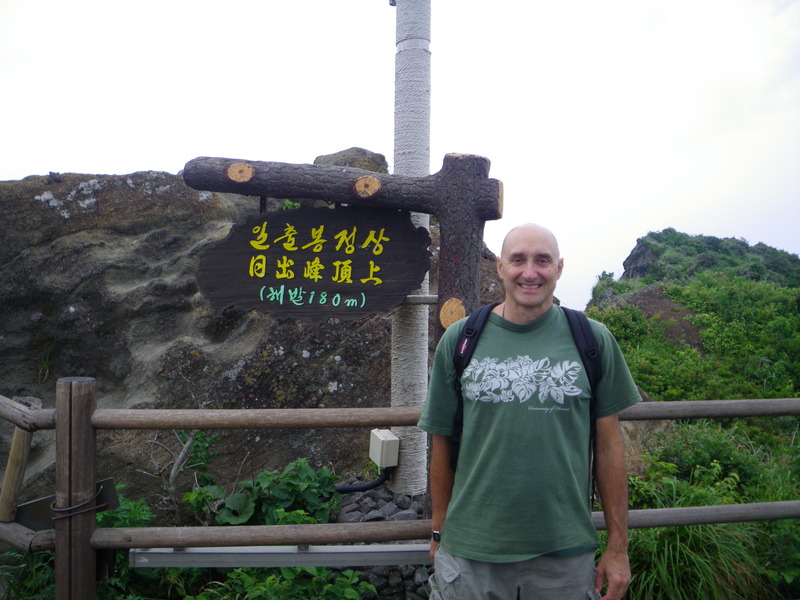 Below the mountain is a little black sand beach, where the women divers sell their catch and boats can be hired to go see Ilchulbong from the sea.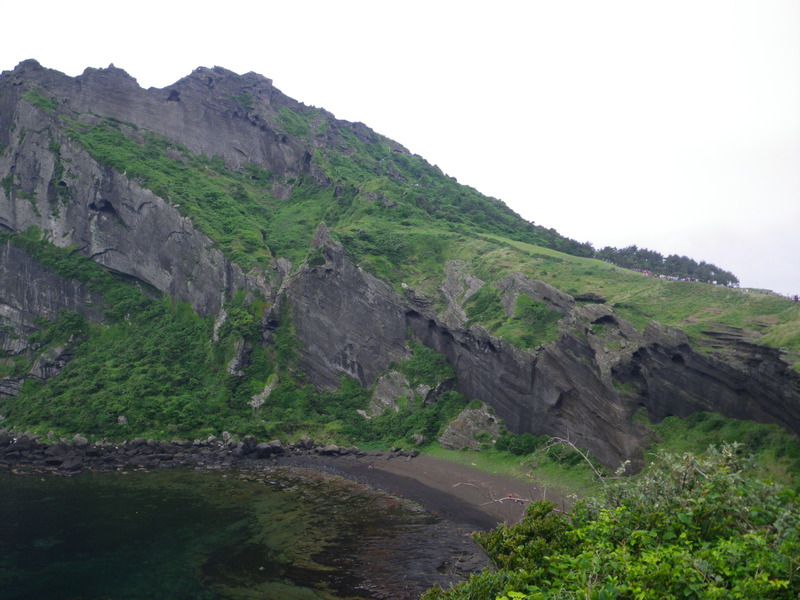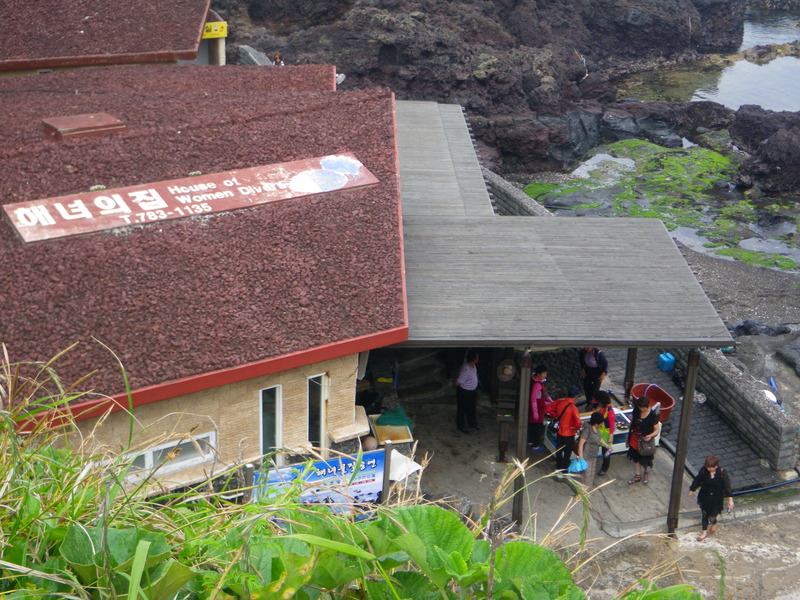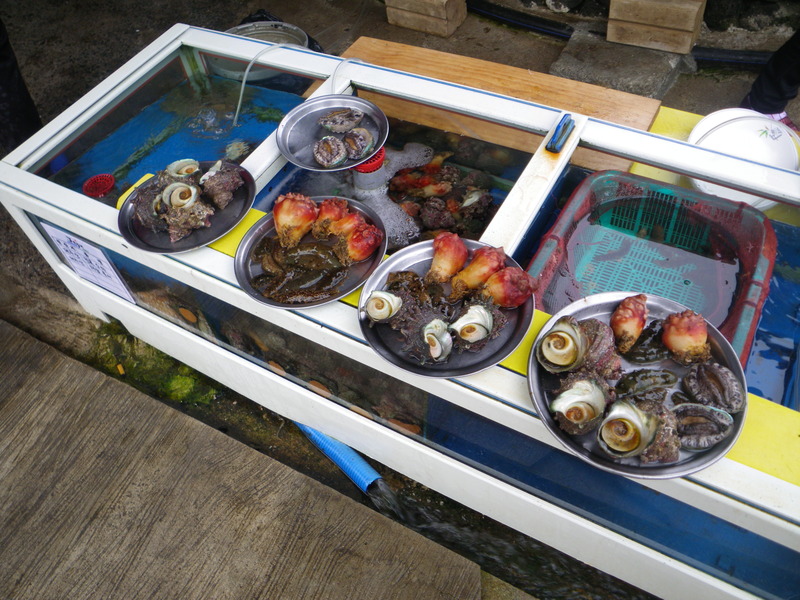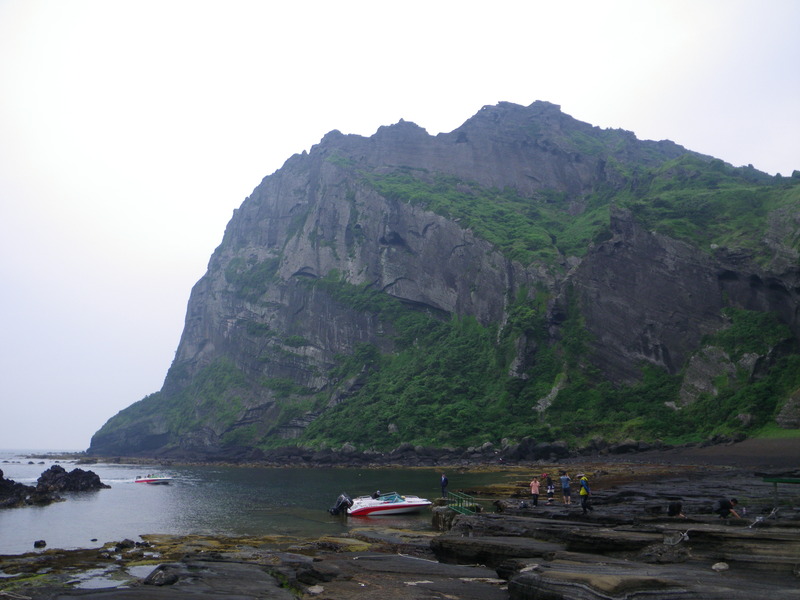 In the distance is the island of Udo (remember, "do" means island), which is not very far away.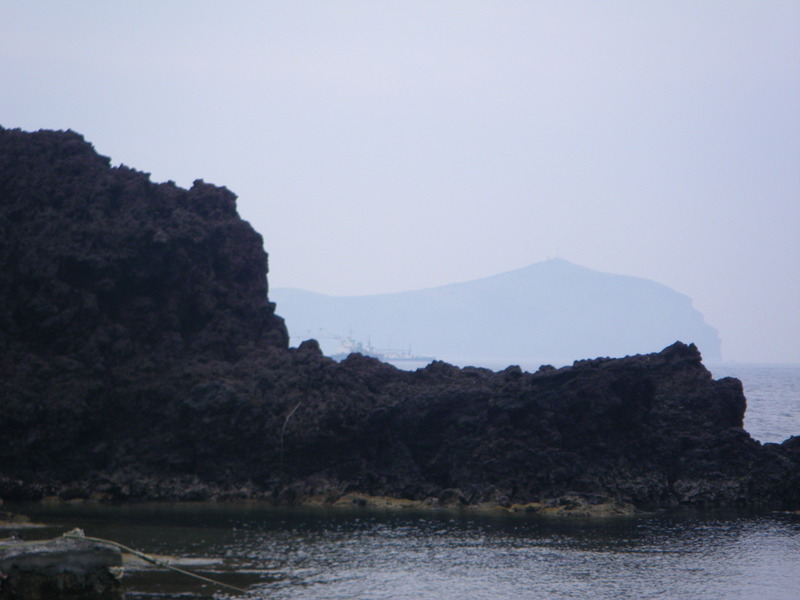 Ilchulbong must be even more beautiful from the air. Here is a picture I have seen a lot here on Jeju, this time from my entrance ticket to Ilchulbong.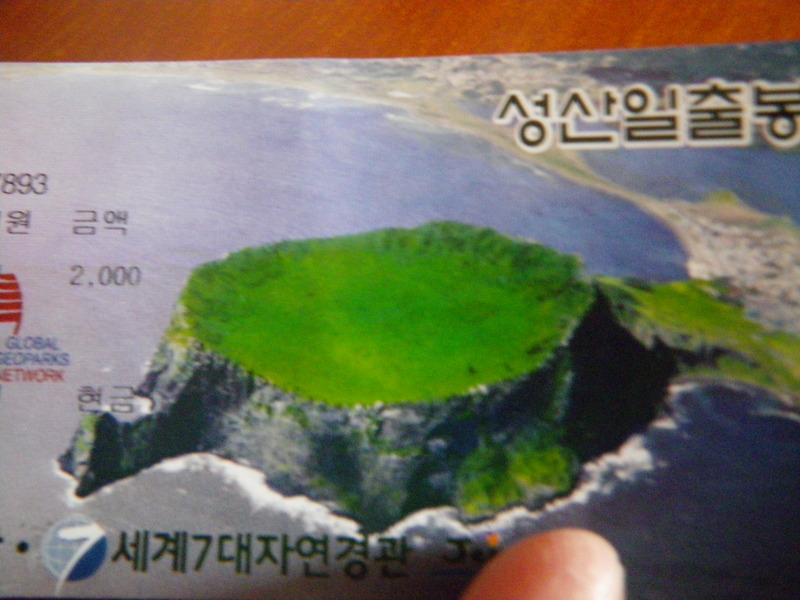 After this, I returned to take the pictures of dragon's head rock and the gorge, and I had for dinner huidopbap, which combines rice, vegetables, and raw fish. I also tried to eat a raw crab using only my chopsticks, which is quite challenging!