Nov 2, Straits of Gibraltar
I took a ferry from Algeciras in Spain to Tangier-Med harbor in Morocco. The name Tangier-Med suggests to me a harbor in the Mediterranean, but Tangier-Med is on the Atlantic, West of the Straits of Gibraltar, though some 40km East of Tangier.
"The Rock" (Gibraltar) is visible across the gulf from Algeciras.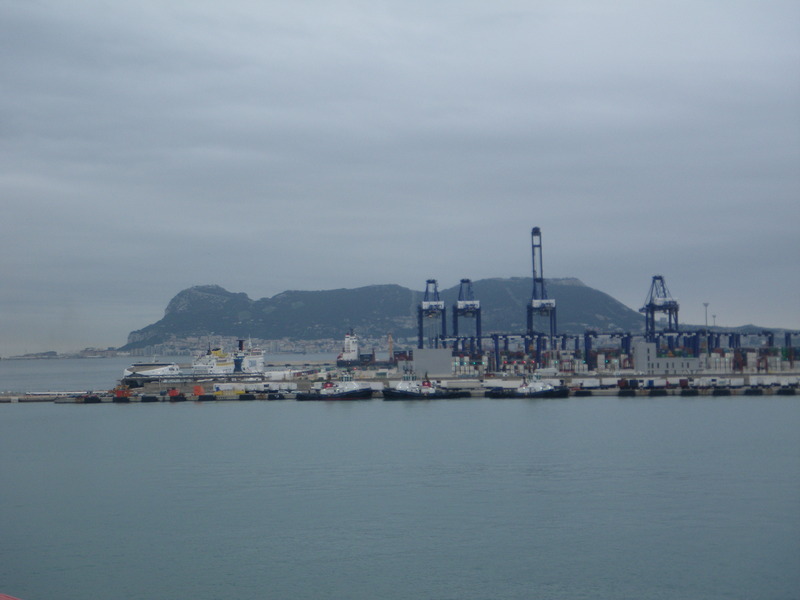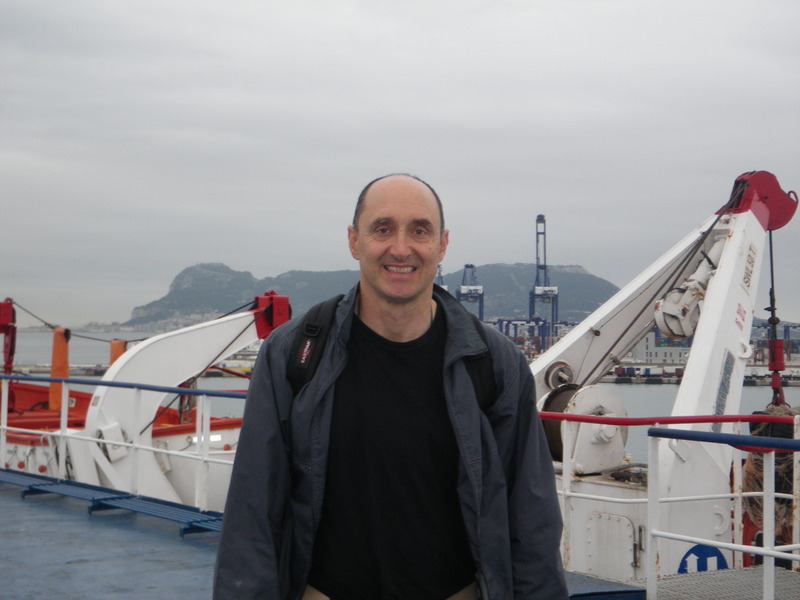 The Moroccan coastline is very dramatic, especially in cloudy weather.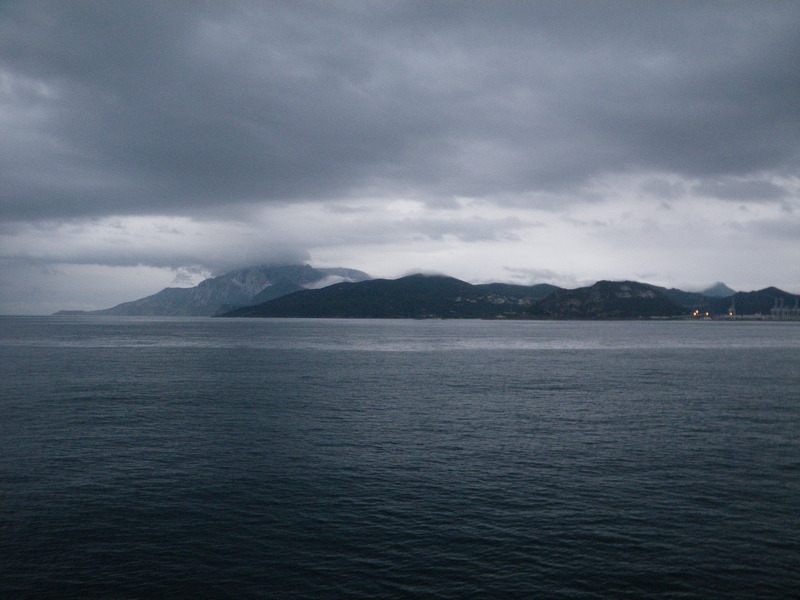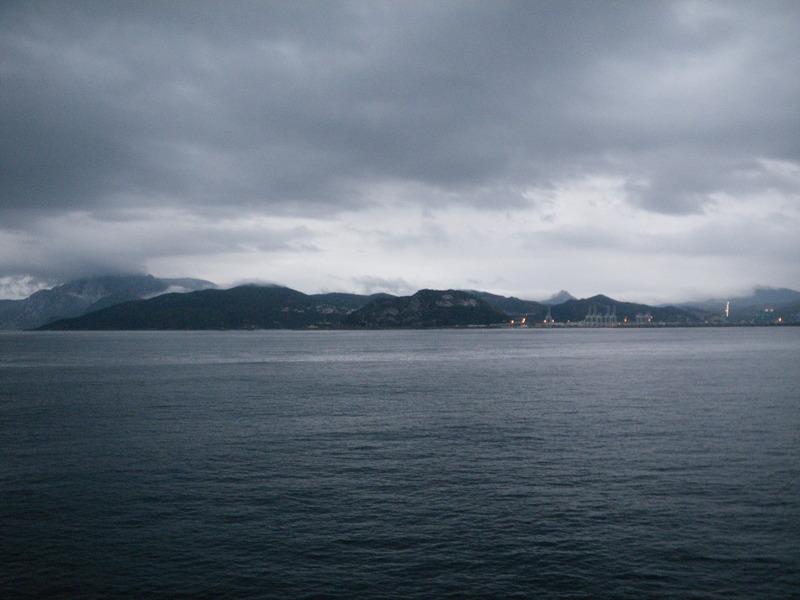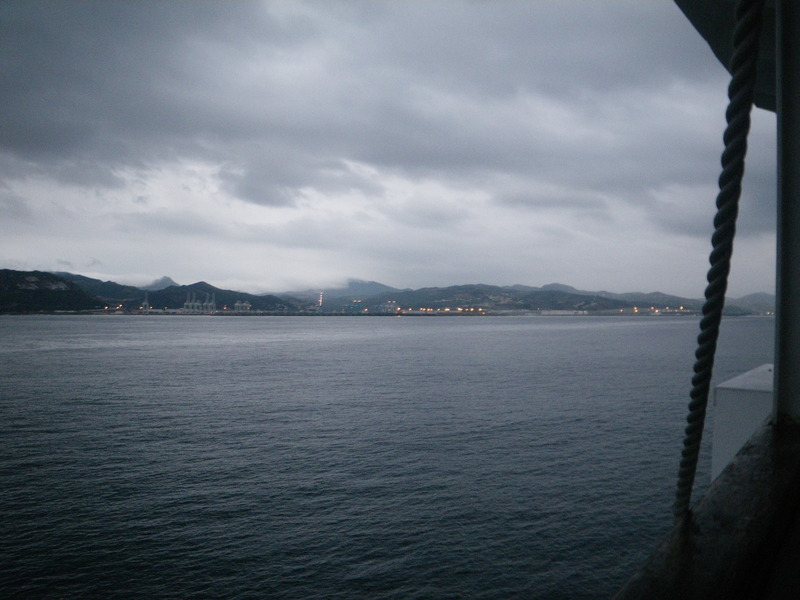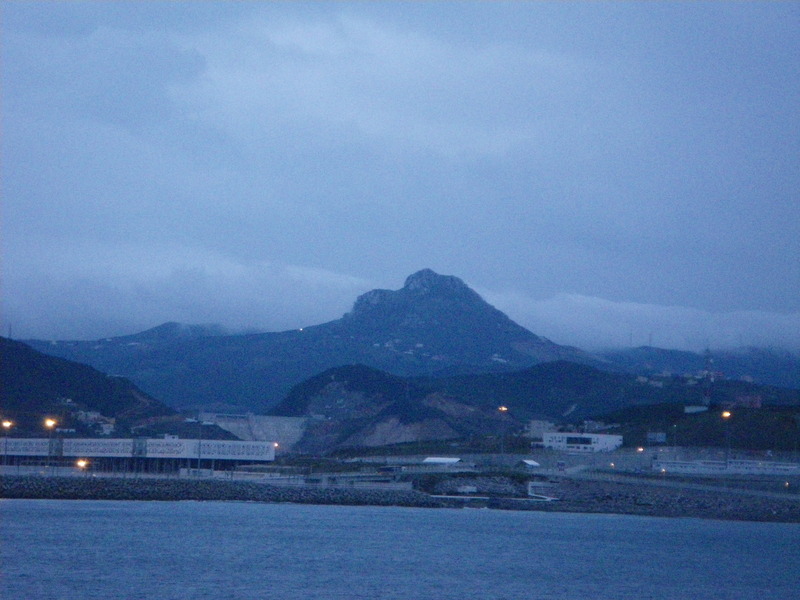 Someone wrote an inscription (in Arabic, of course) on the side of a mountain just above Tangier-Med harbor.