Monday, June 4th, Pattaya
I have heard a lot about Pattaya. It is a beach resort not too far from Bangkok.
I have been to several beautiful beaches in Thailand, all of them on islands. However, Pattaya is on the mainland.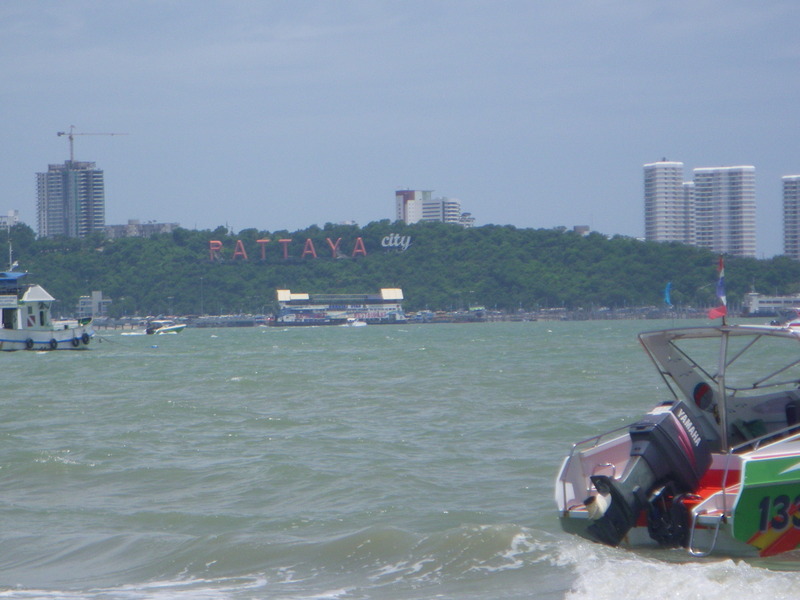 The location is nice, and the beach is beautiful. At low tide, it is very wide (the tide came in while I was there).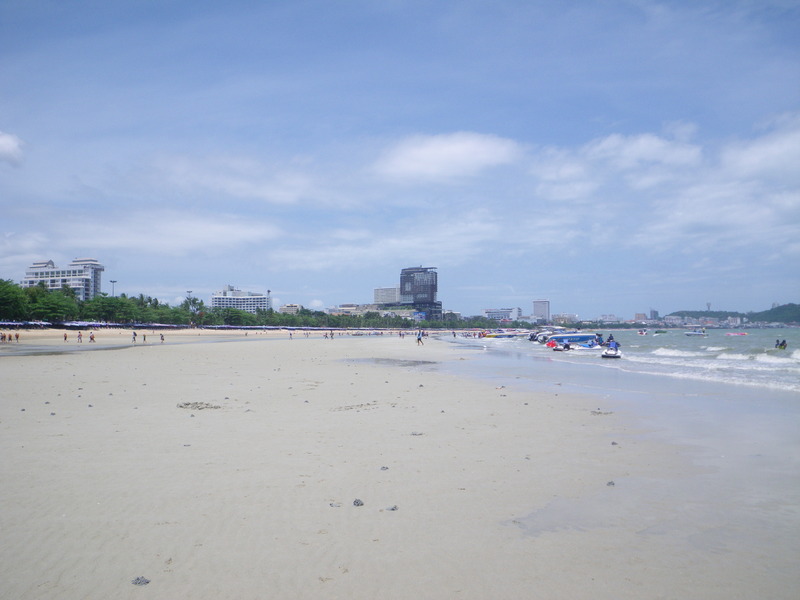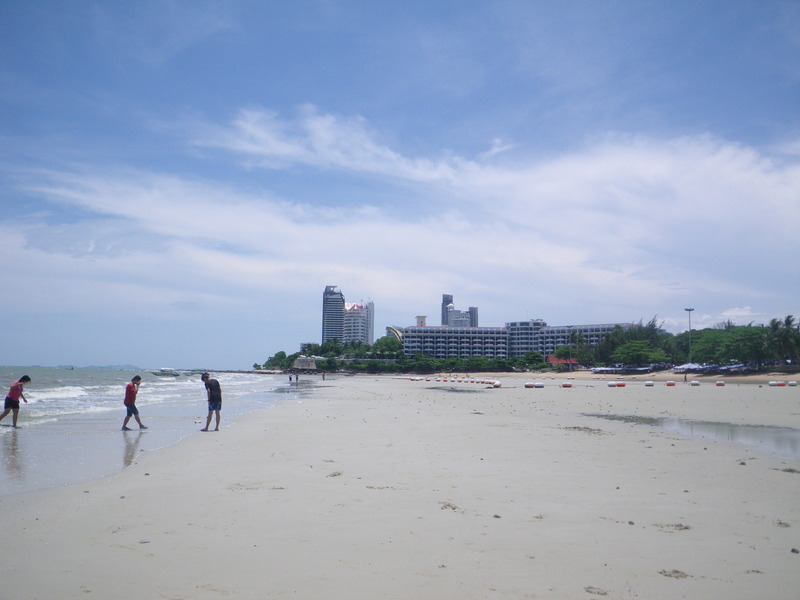 There are also some beautiful offshore islands, which I did not make it to.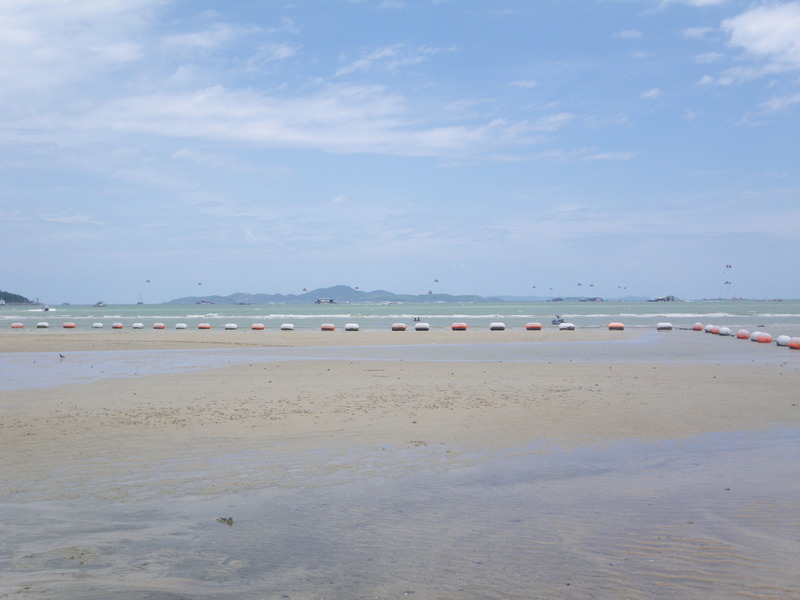 And many, many boats, parasails, and jetskis, as well as strange boats or buildings out in the middle of the water.
Pattaya must be very fashionable. I saw people from all over the world. Some of the signs were in Arabic and Russian as well as Chinese, French, Dutch, Italian, and of course Thai and English.
The water was quite murky, so I did not swim. But I did get my feet wet!