September 5-7, St.Petersburg to Helsinki and Stockholm
Having traveled on land from Beijing to St. Petersburg, I decided to continue travelling along the surface by booking a ferry to Helsinki and on to Stockholm. The ferry is the Princess Anastasia, belonging to the St. Peter Line. Every four days the ship sails from Helsinki to Stockholm, Tallinn, St. Petersburg, and back to Helsinki.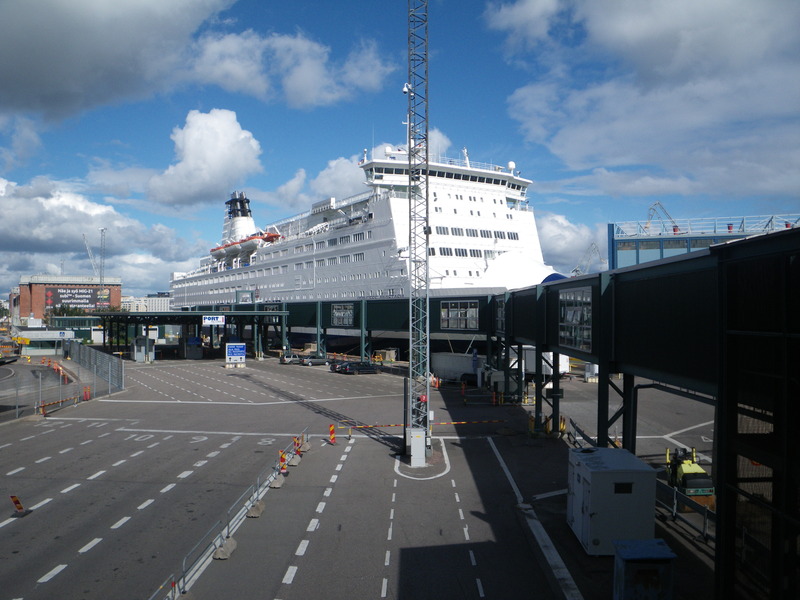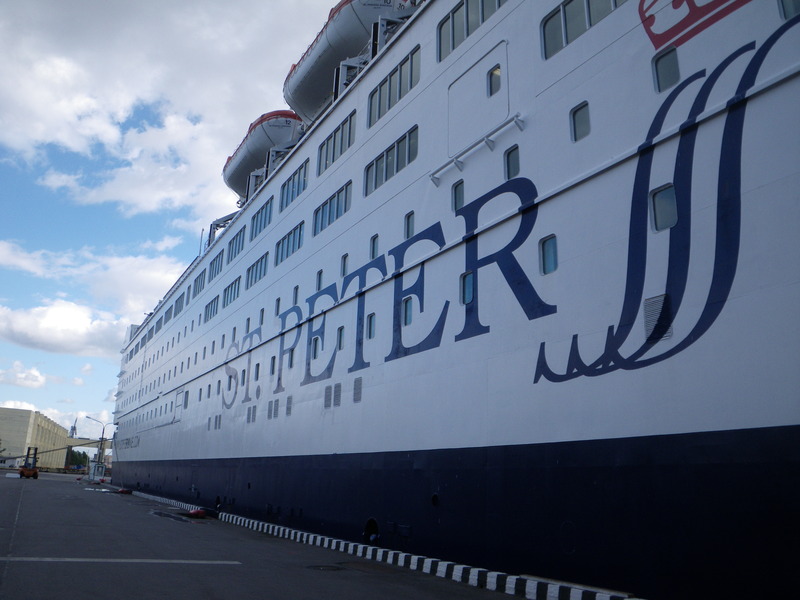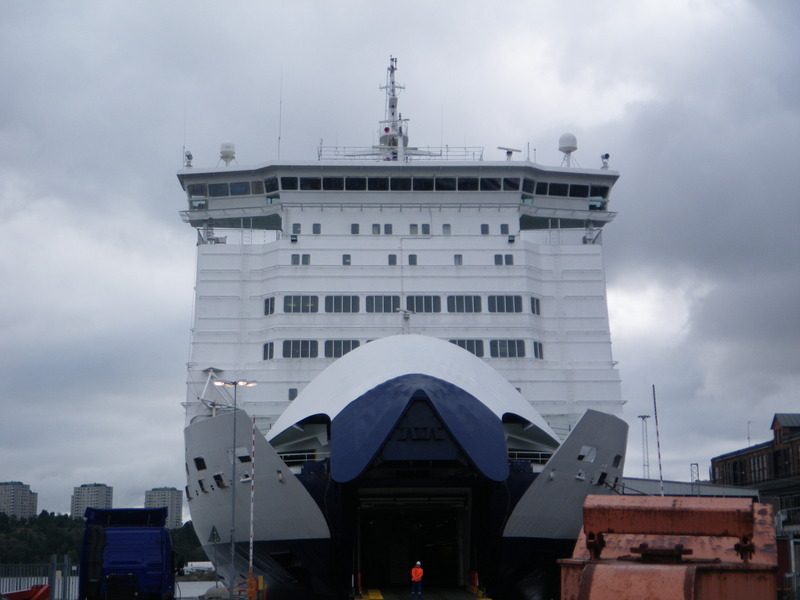 I have traveled by ferry from the South of Italy to Greece, and this ship is not very different. The most noticeable difference is that here nobody is sleeping outdoors on the deck, whereas many people did on the ferries to Greece.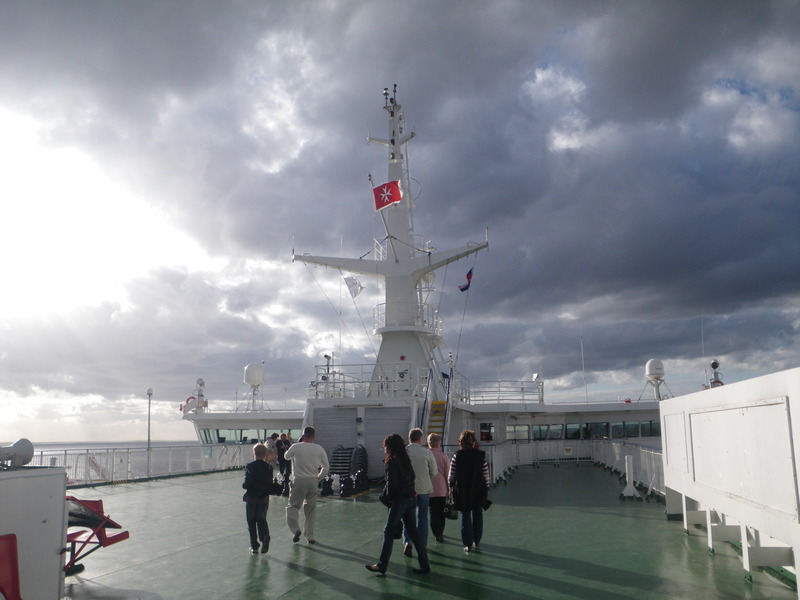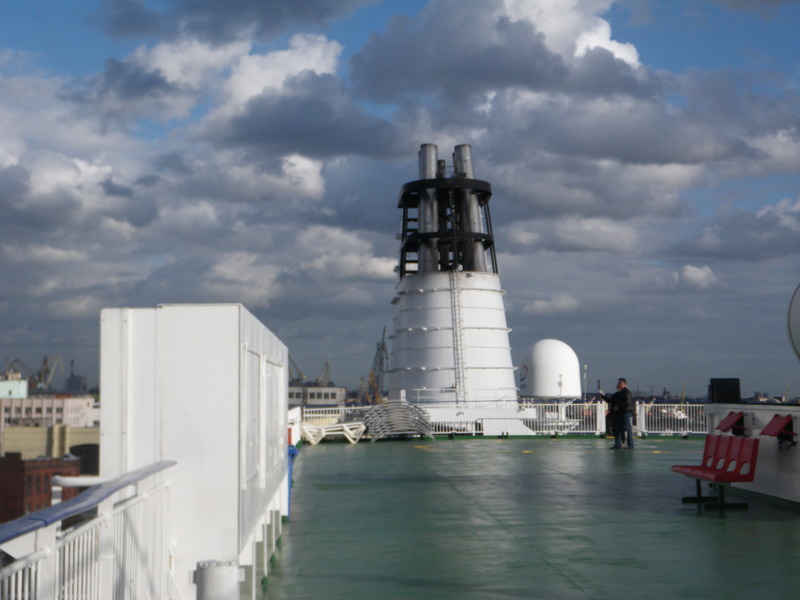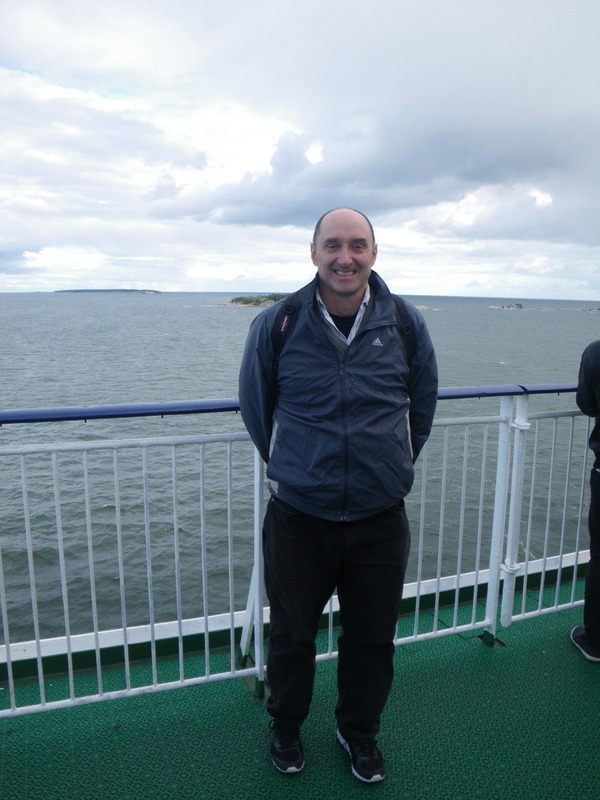 St.Petersburg to Helsinki
The ferry terminal in St. Petersburg is rather inconveniently located at the end of Vasilyevsky island, but has an interesting architecture, very intense concrete grey.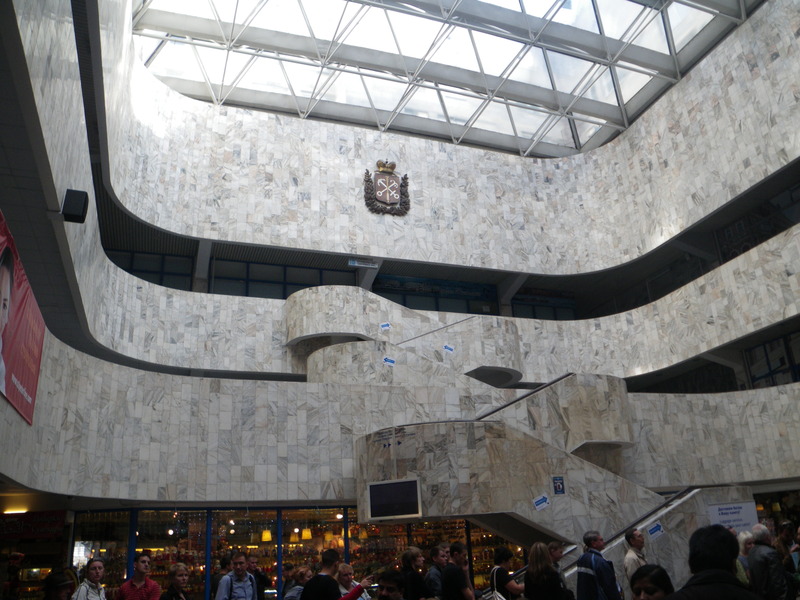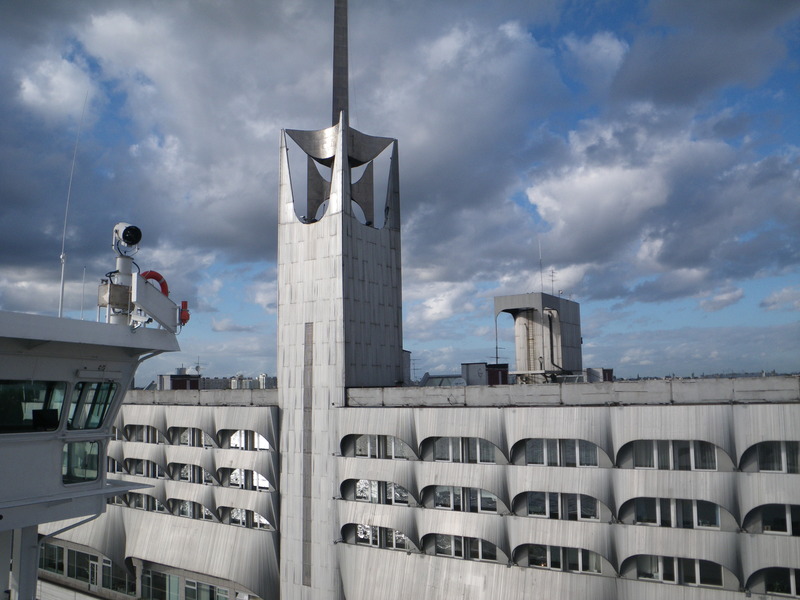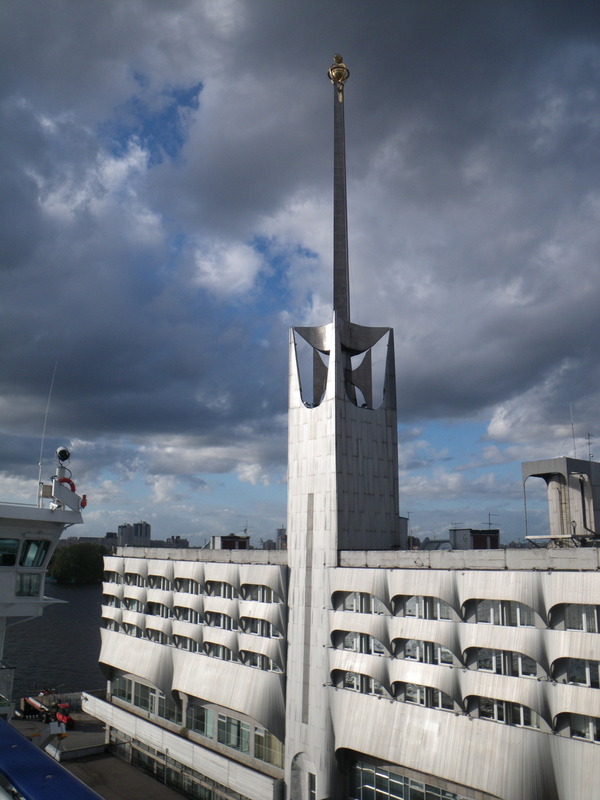 The top deck of the ship offered nice views all the way to the golden dome of St. Isaac's cathedral in St. Petersburg, and of the harbor generally.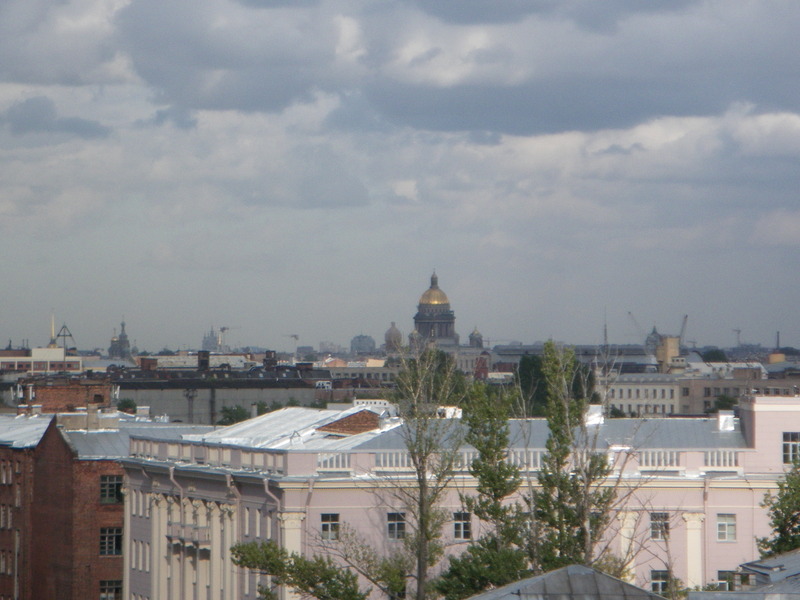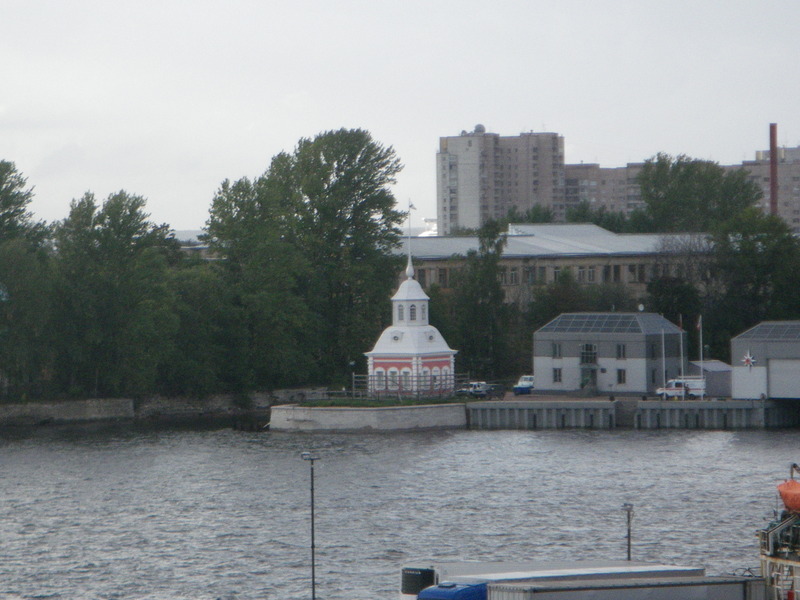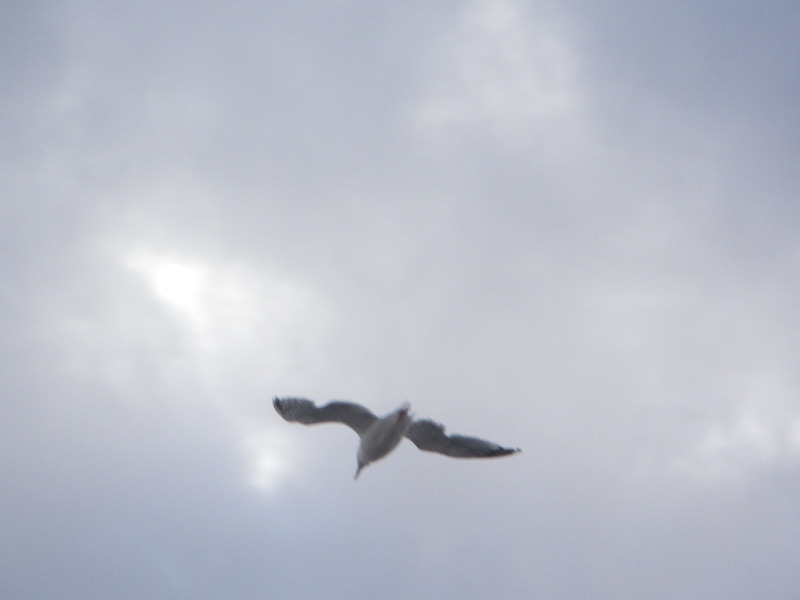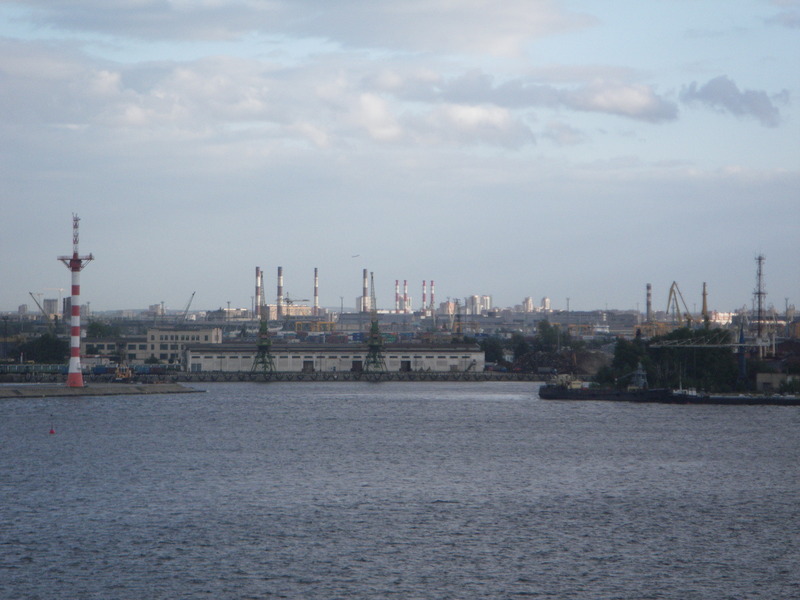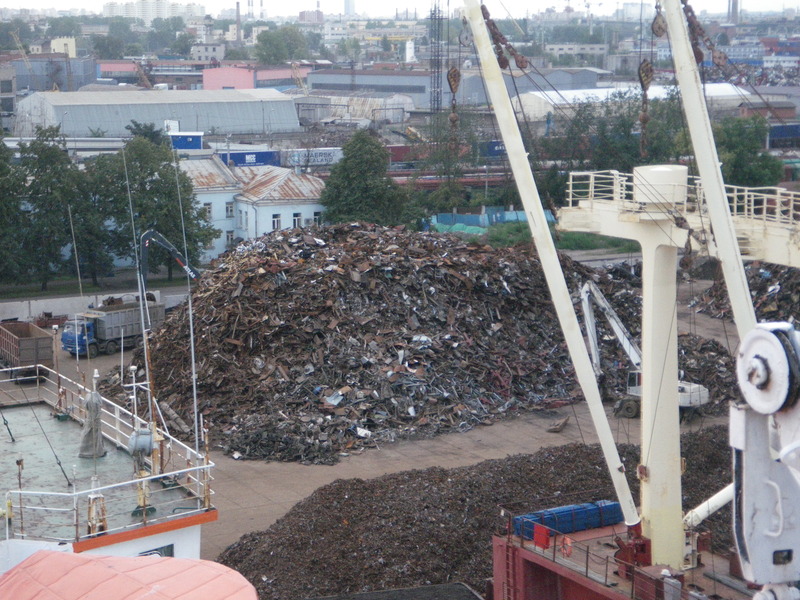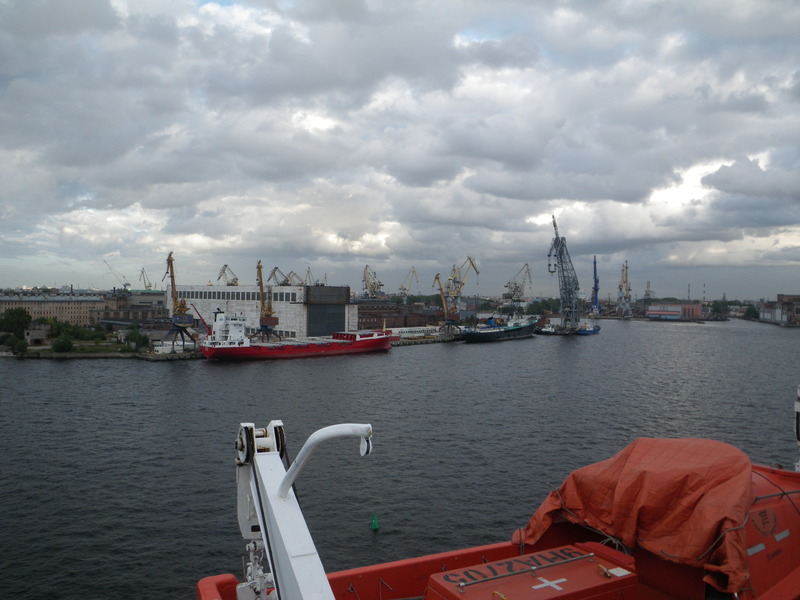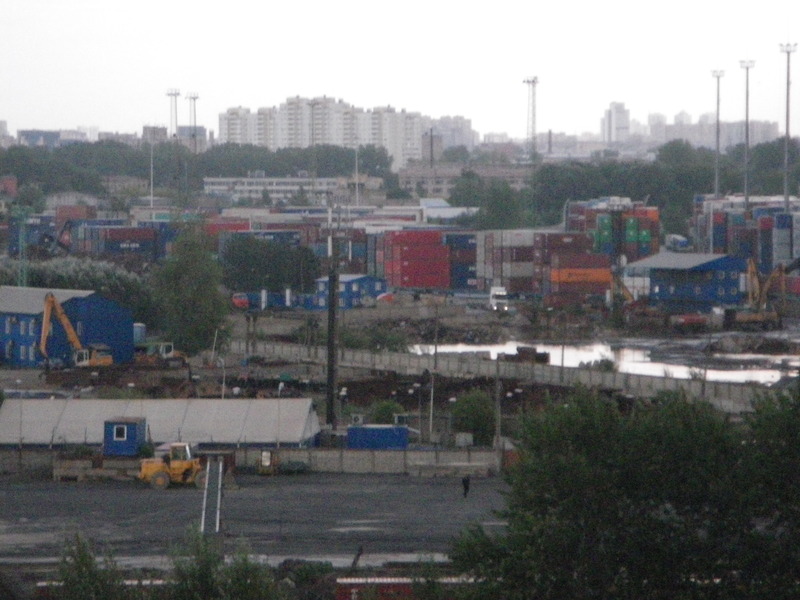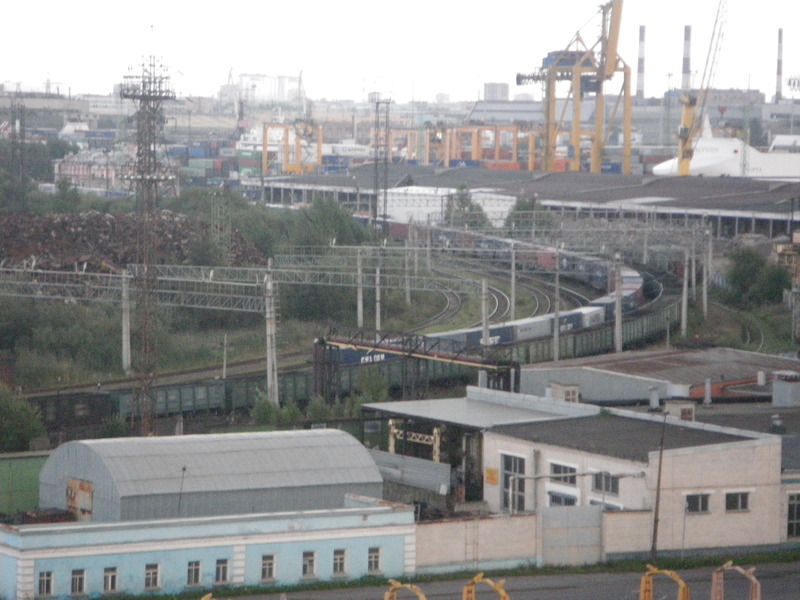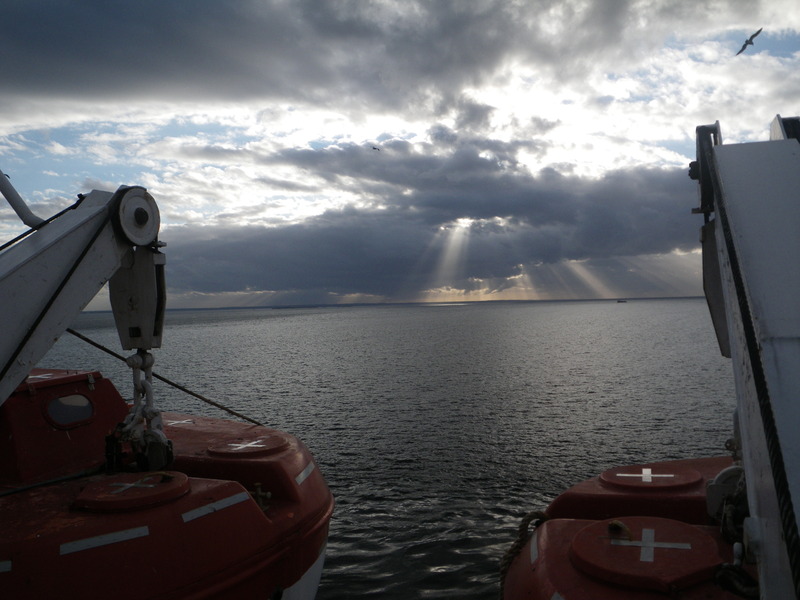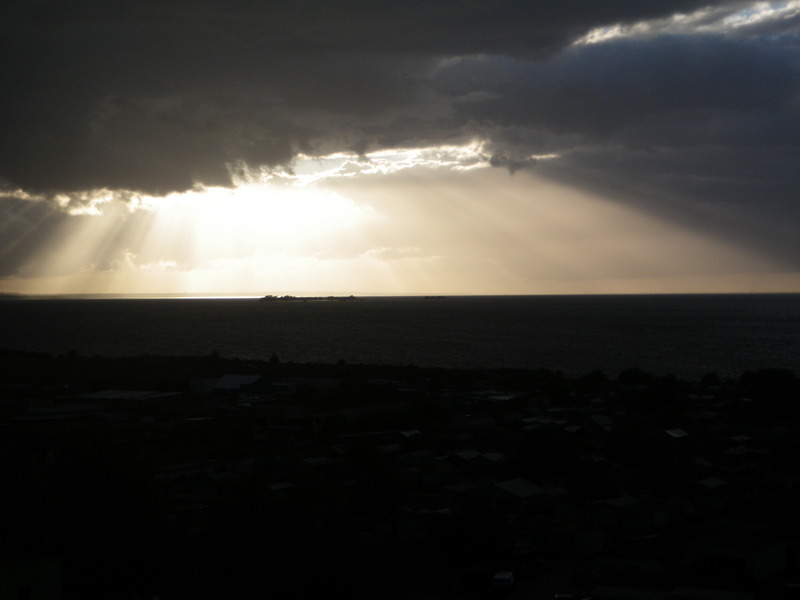 Interestingly, to go out to sea, the ship had to go through a channel which seemed rather narrow compared to the size of the ship. However, the exit was done without incident. I expect the ship has either thrusters or, more likely, propellers whose thrust can be turned in any direction desired.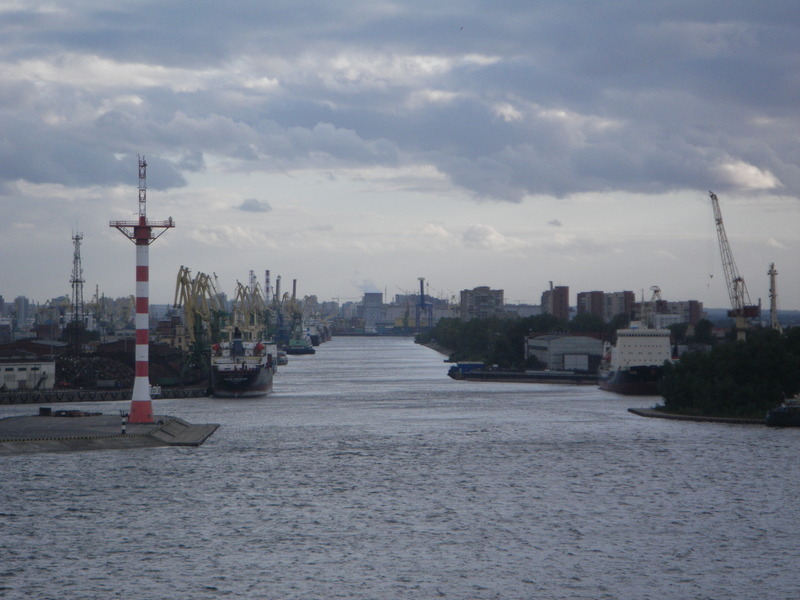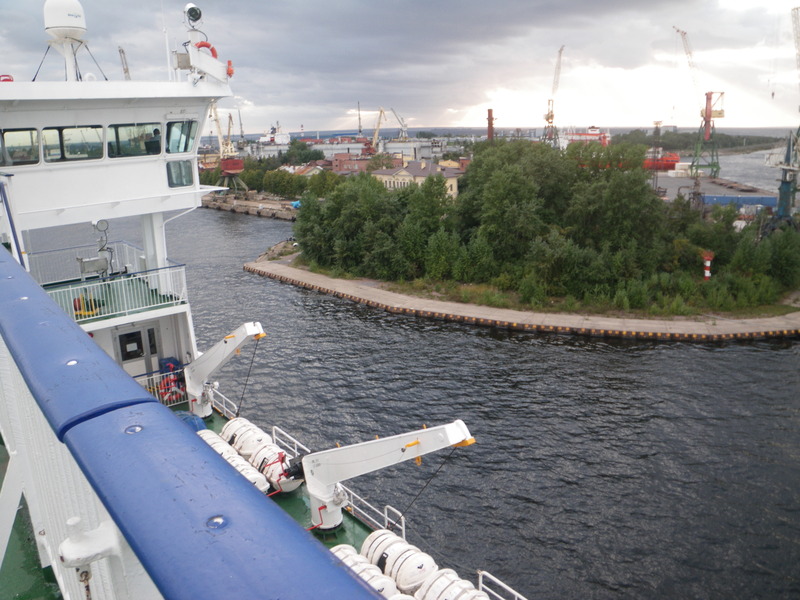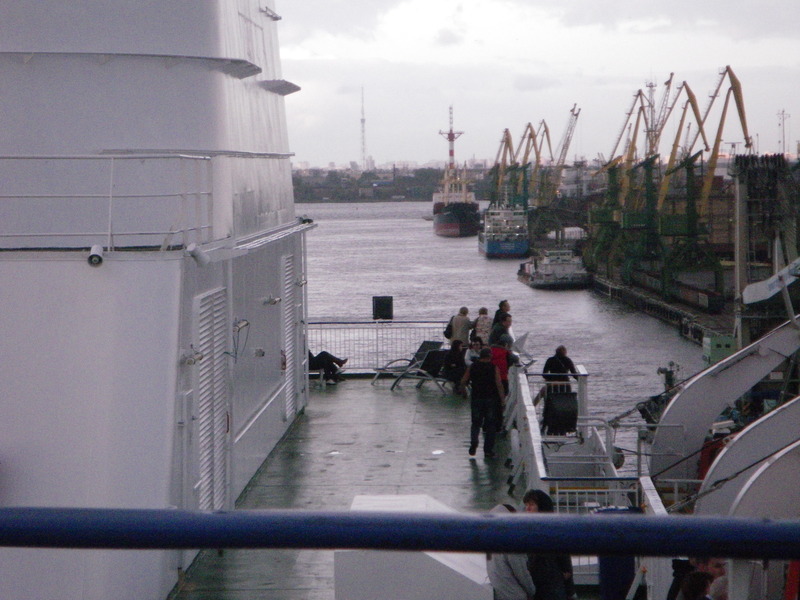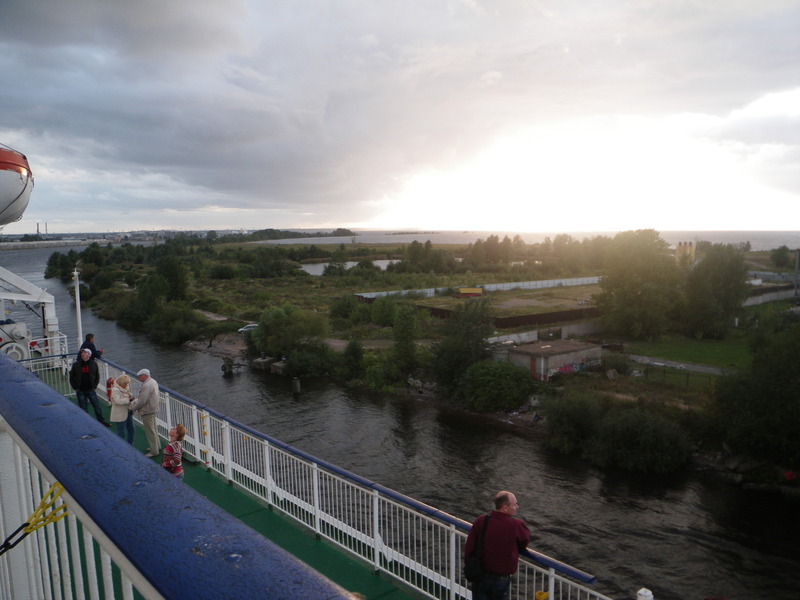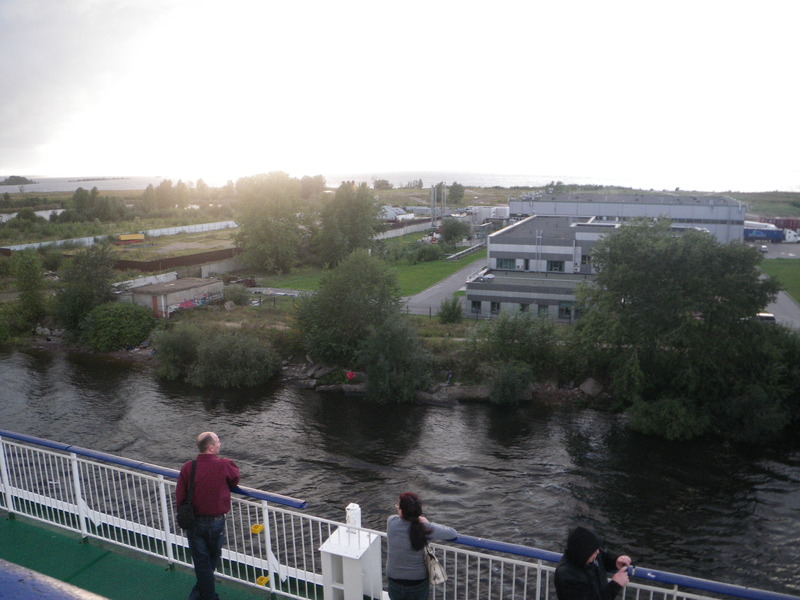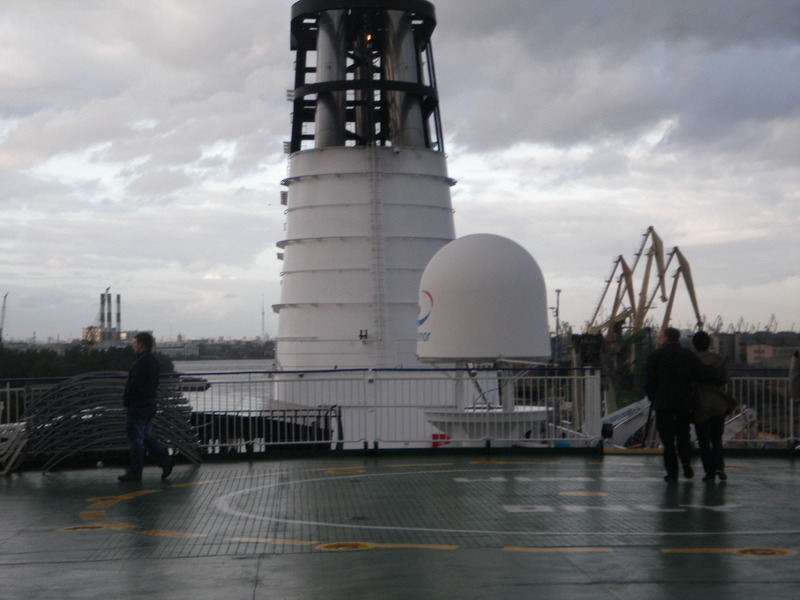 Along the way to Helsinki, as it was getting dark, we passed an island called Kronshtadt, which I believe is a big Russian naval base.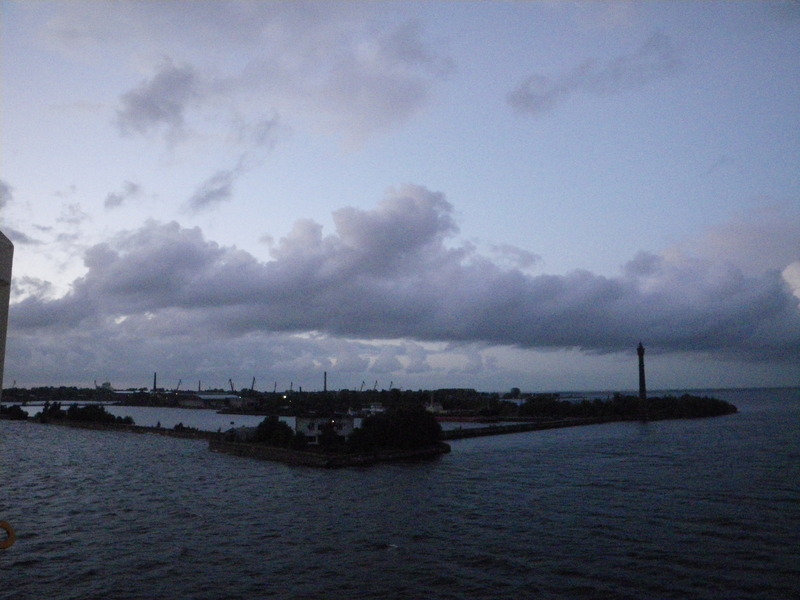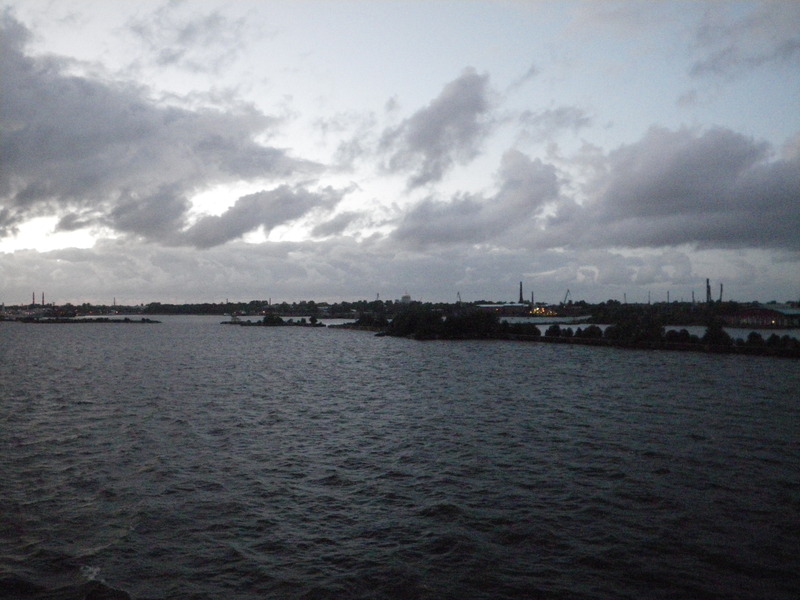 The next morning, we were in Finland.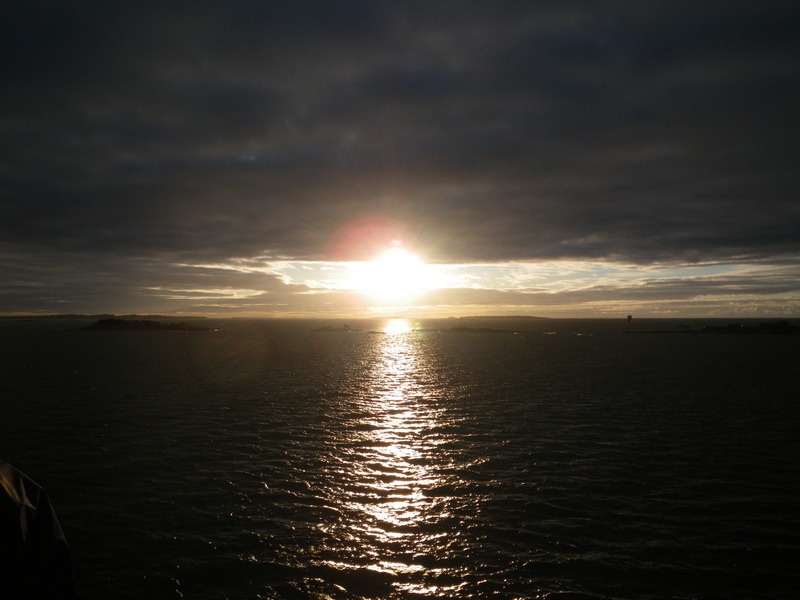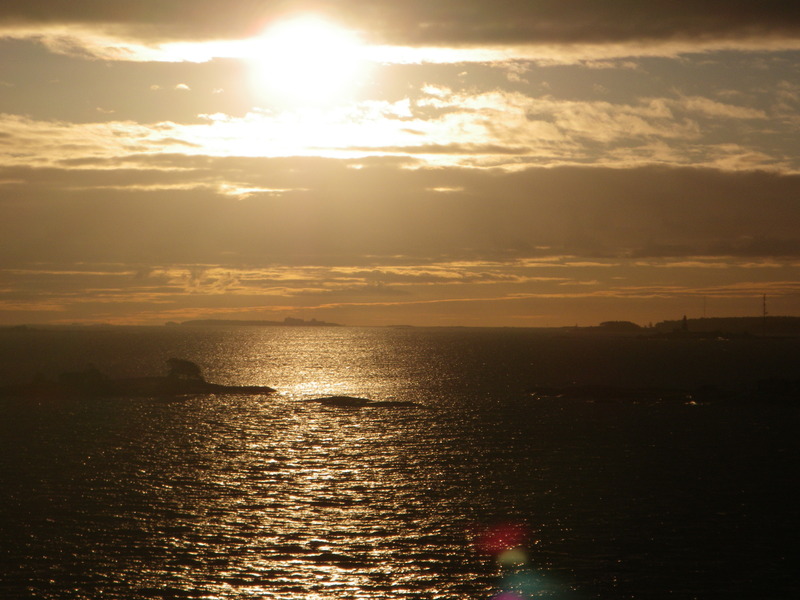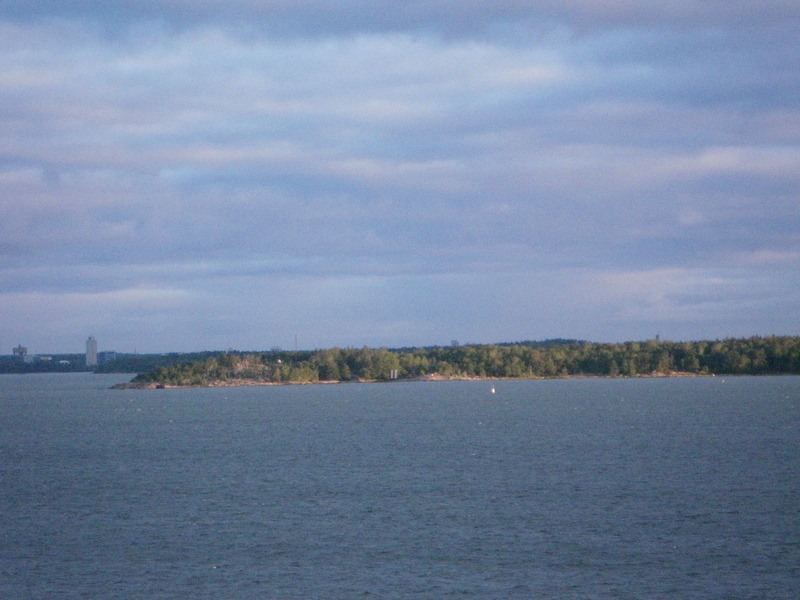 Helsinki
I only had a few hours in Helsinki, and one of my guides recommended visiting the fortress island of Suomenlinna. The island is reached by ferry from the South harbor, which can be reached by tram from the West harbor where my ship was docked. Along the way, I saw the main train station and an impressive church, of a style quite distinct from the Russian churches.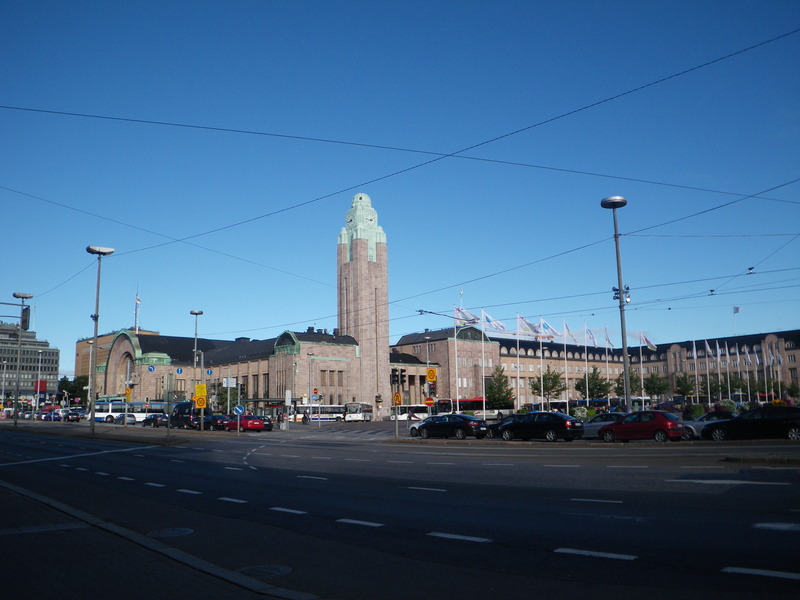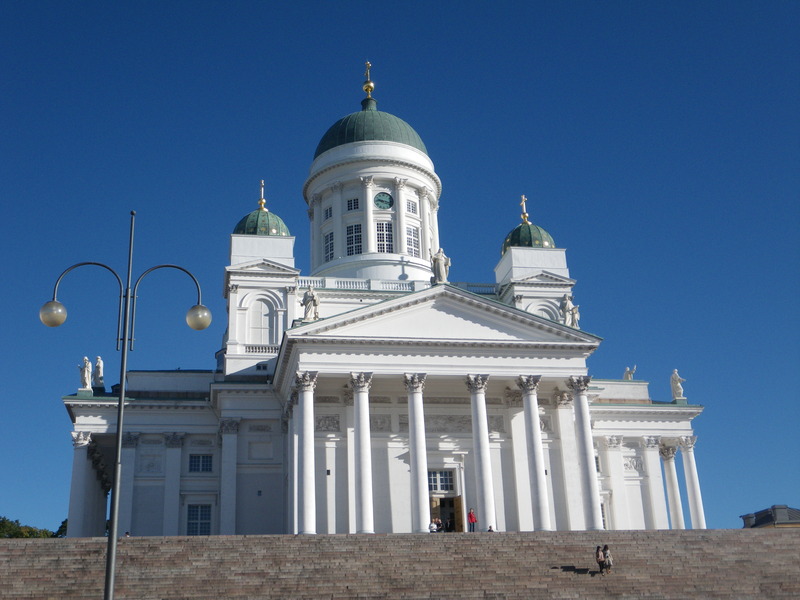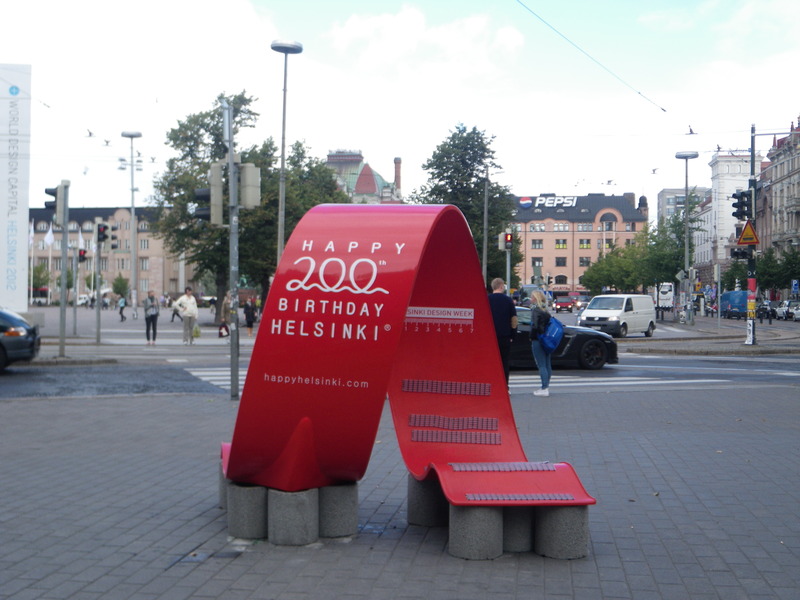 About three centuries ago Finland was part of Sweden. After the surrender of the garrison of Suomenlinna, Finland became part of Russia. A minority of Finns speak Swedish as a native language, but the monuments I saw around the city reflected Russian more than Swedish political influence. The statue of Alexander II bears the year 1863. The double-headed eagle is a symbol of Russia.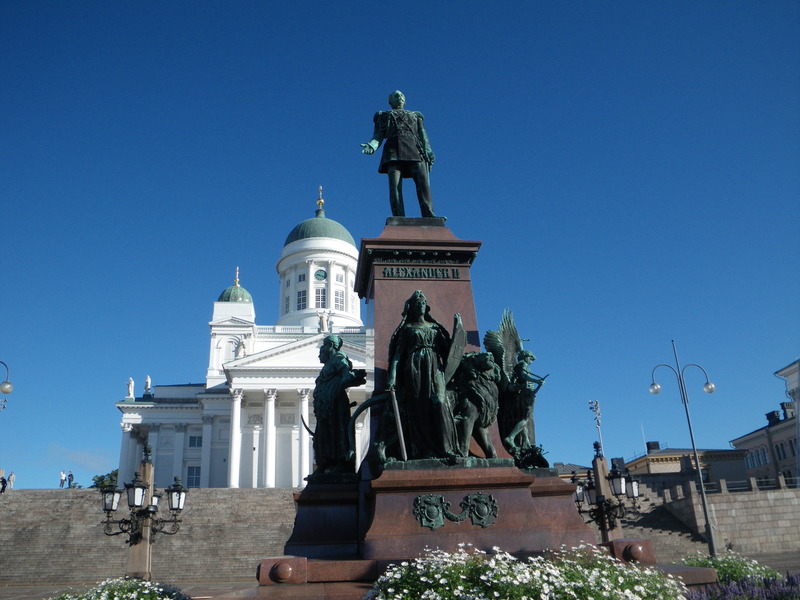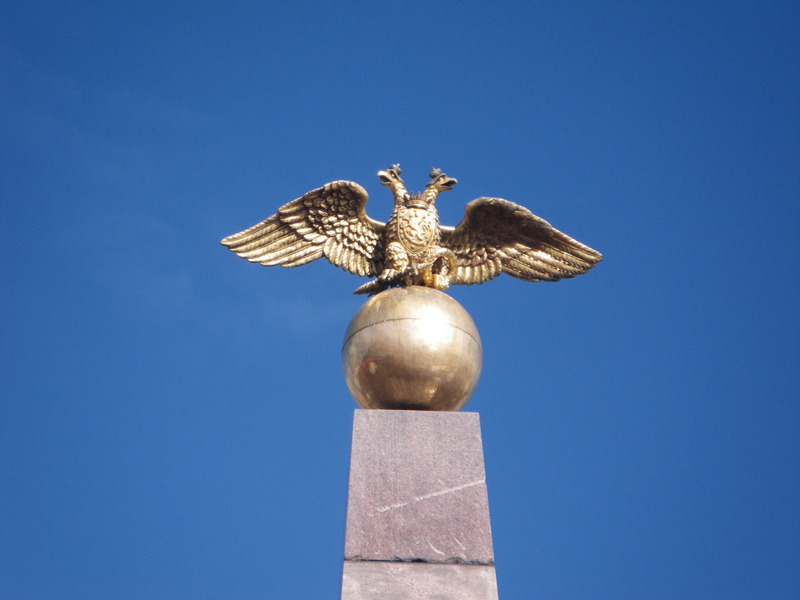 Although our ferry did not dock in South harbor, plenty of other cruise ships do.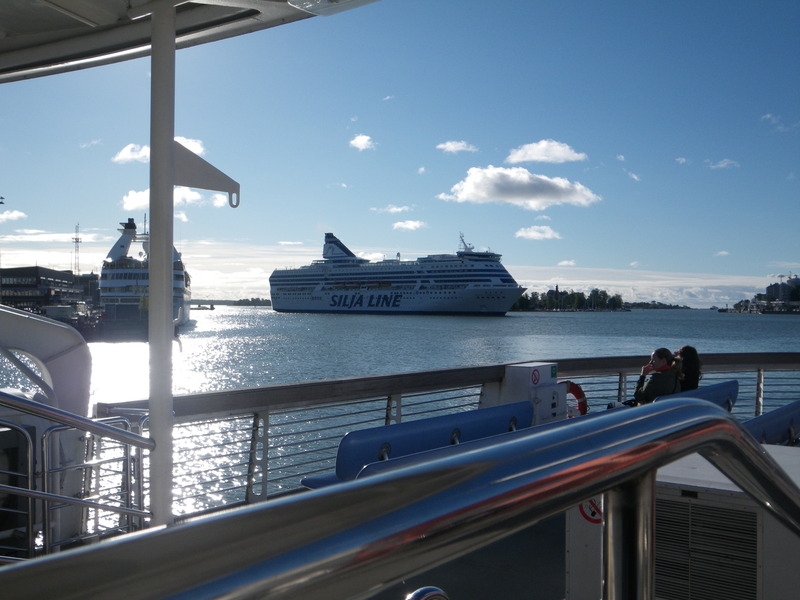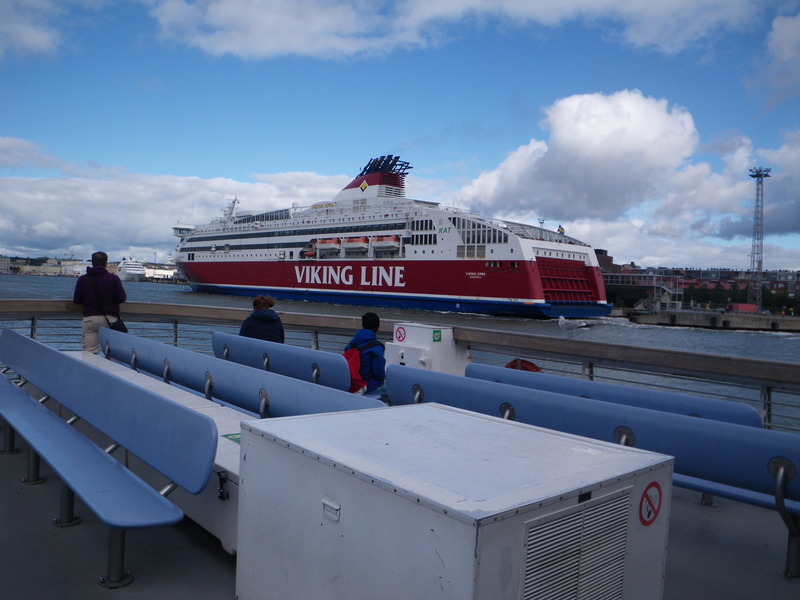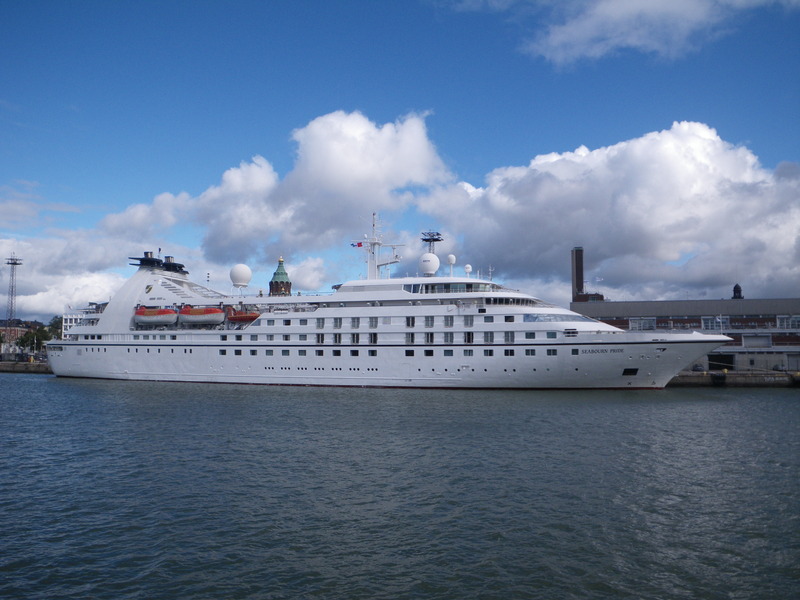 There are many buildings around South harbor, and some of them look fairly old. The light blue building is City Hall.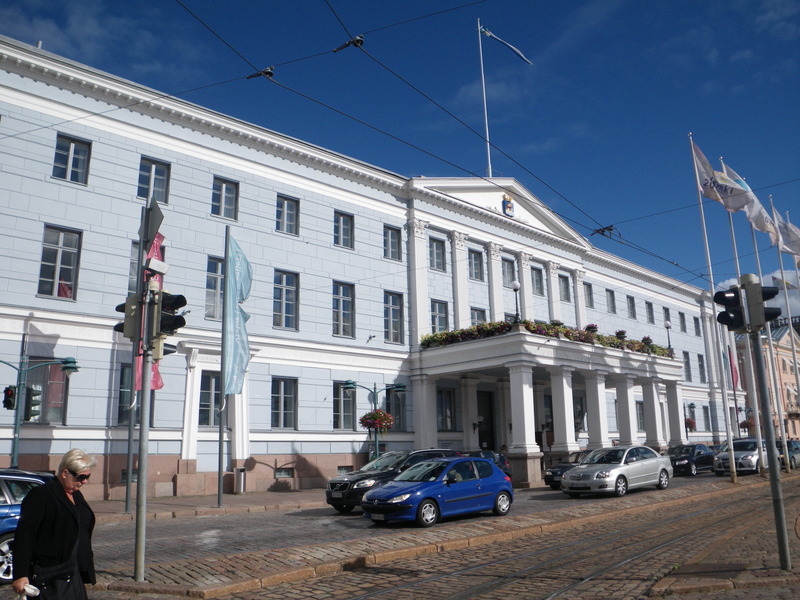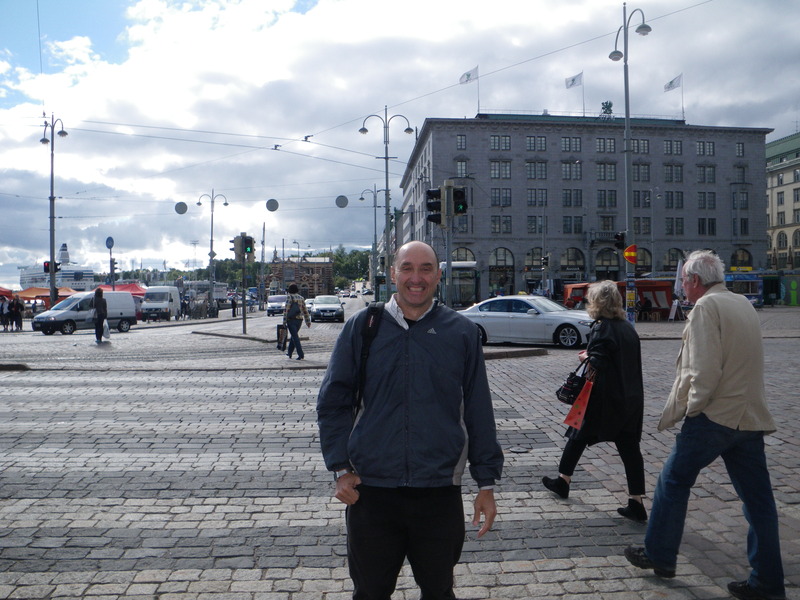 South harbor is dotted with little islands. Sailing here must require a lot of care.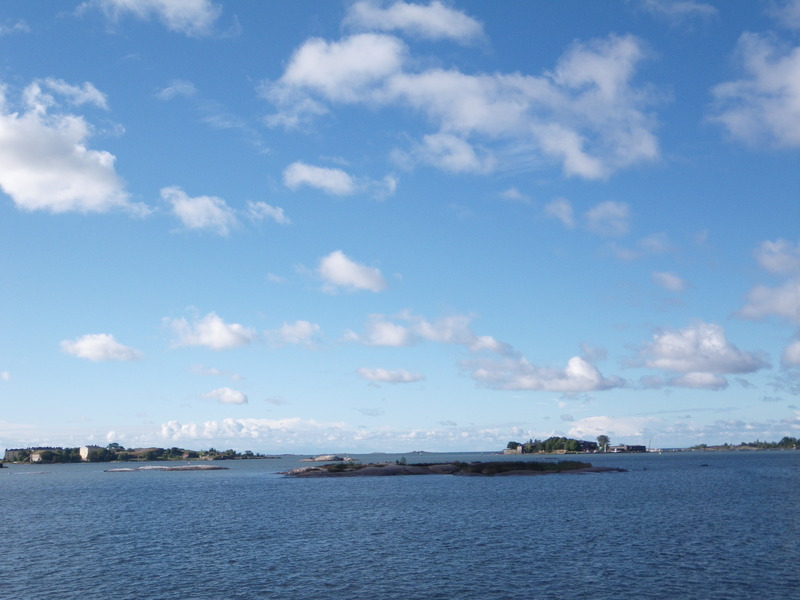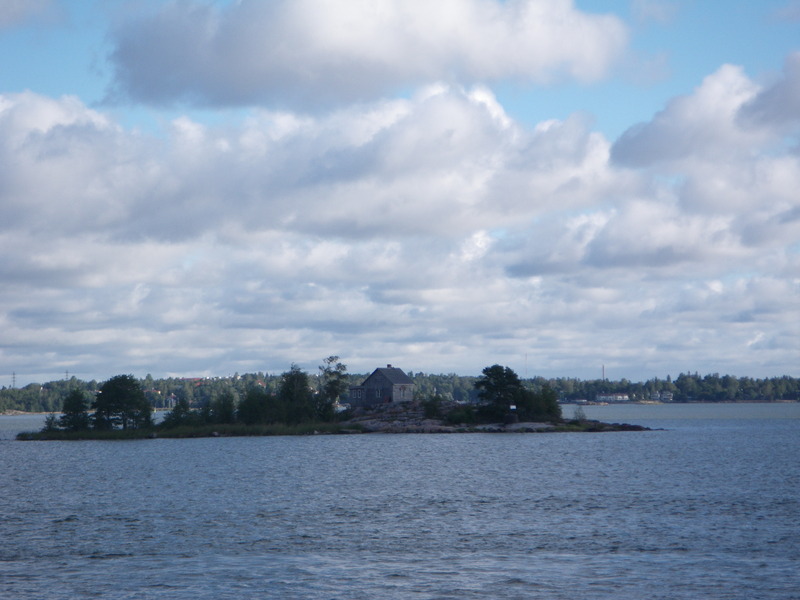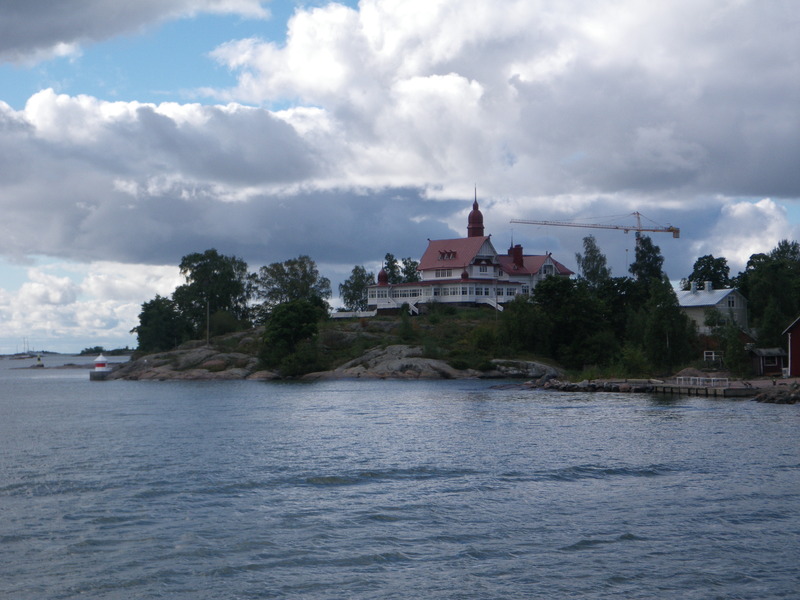 The ferry ride from South Harbor to Suomenlinna is about 15 minutes, and the price was included in my 7-euro "daily ticket" that also worked on the trams and would have worked on the metro. Suomenlinna is actually about 4 different islands, now connected by bridges. The next picture shows one of the smaller islands with thick walls called bastions.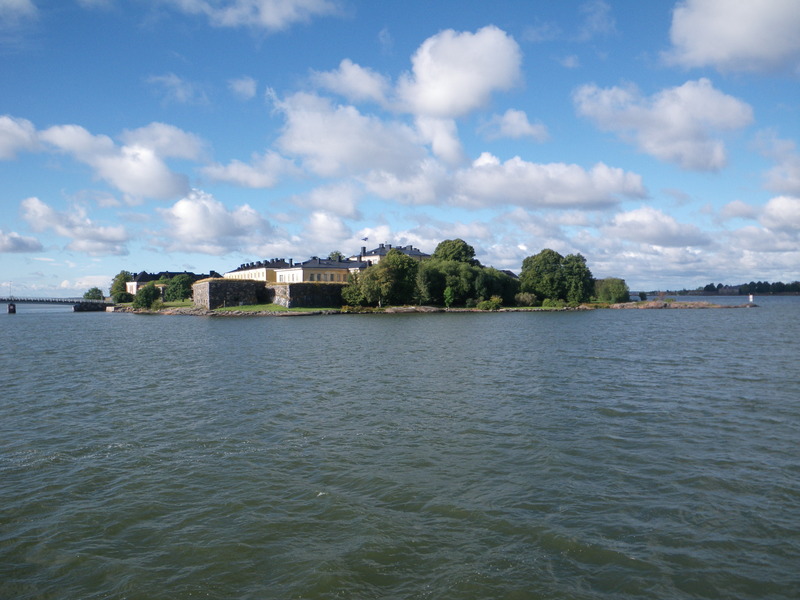 There were plenty of bastions on the other islands as well.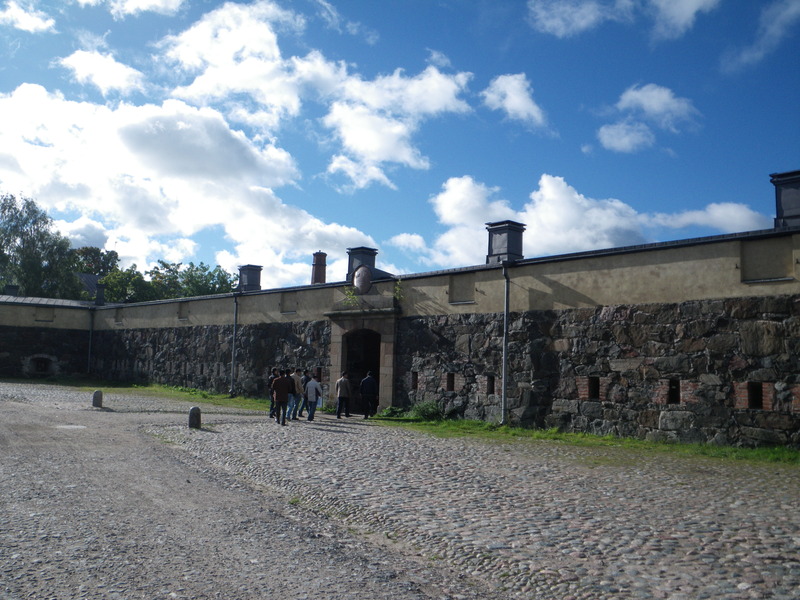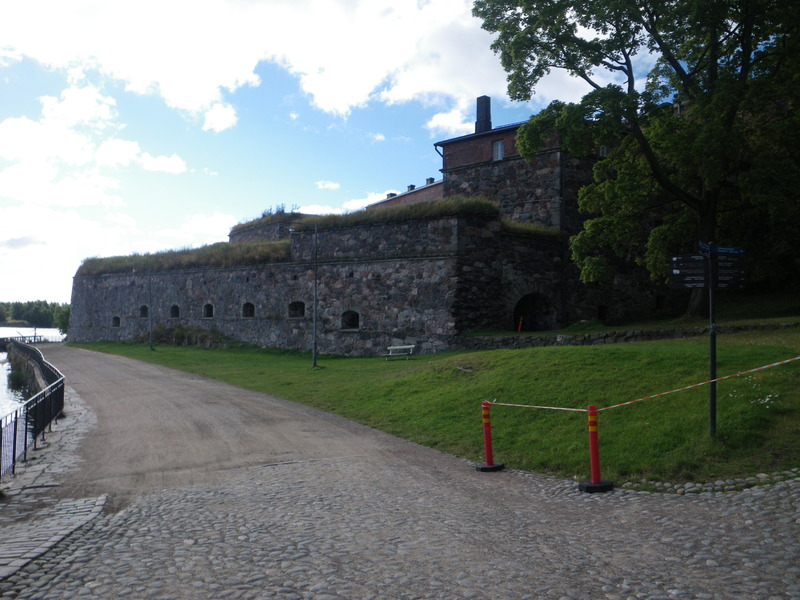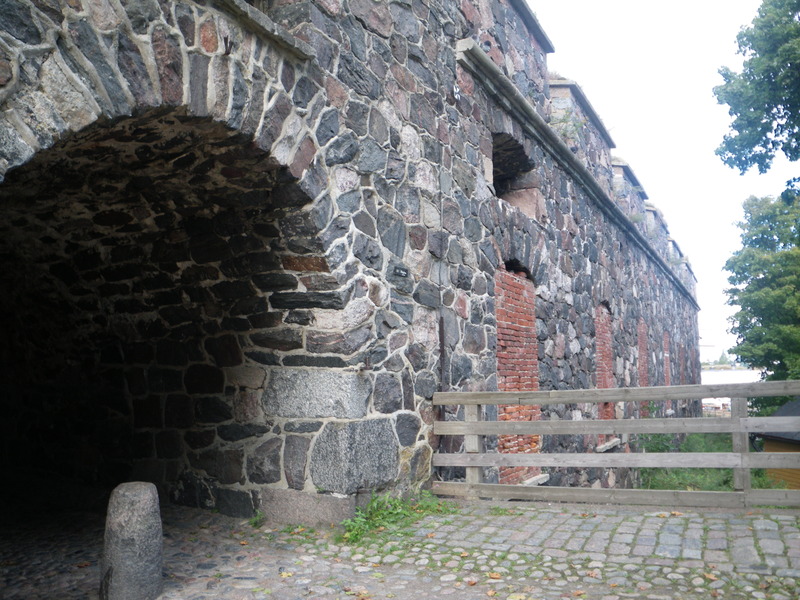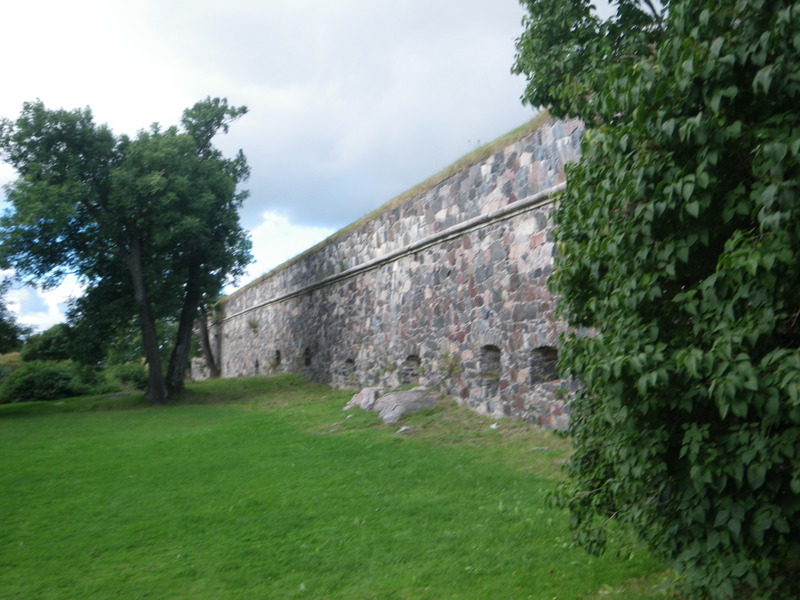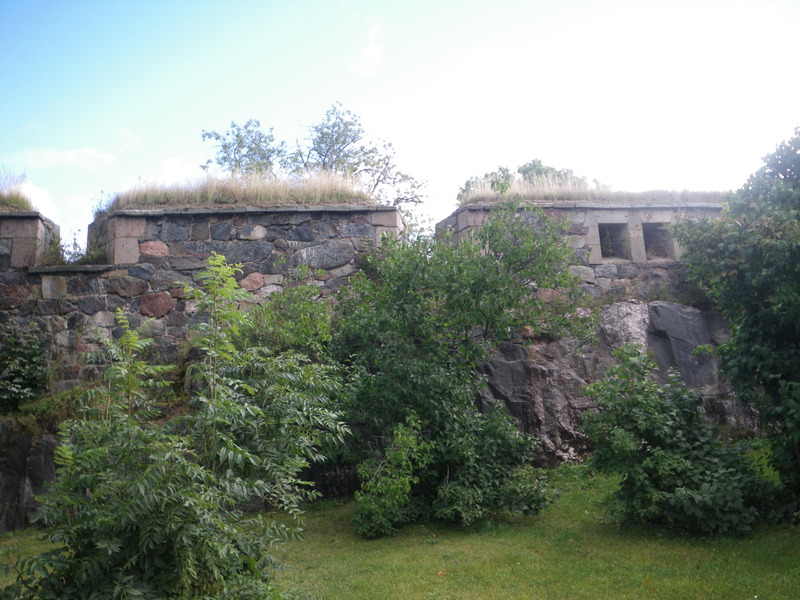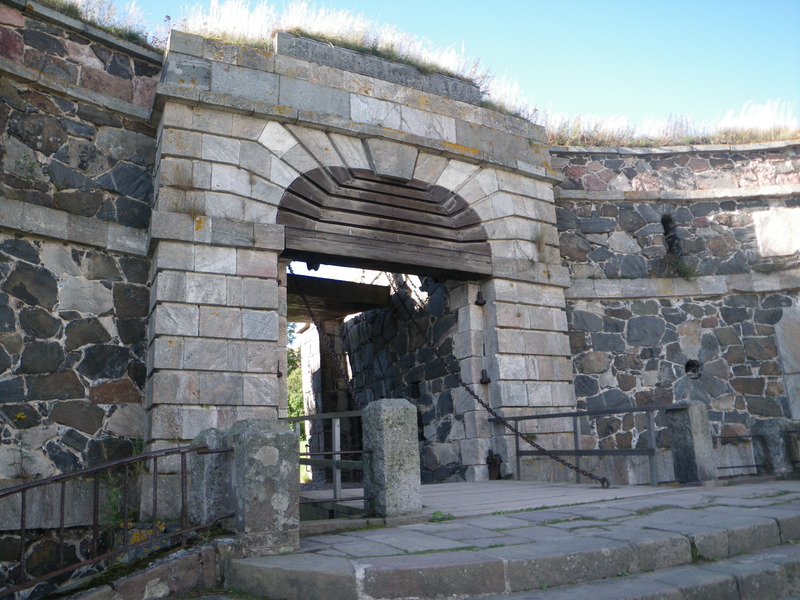 This last is called the King's gate, and makes it clear how thick the walls are. I believe that is what is needed to prevent cannonballs from breaching the walls. As well as walls, Suomenlinna also had plenty of cannon.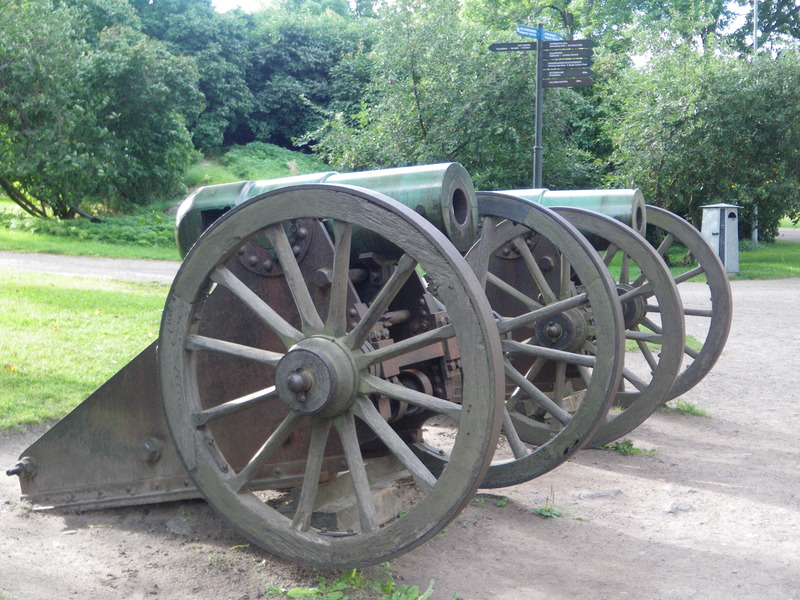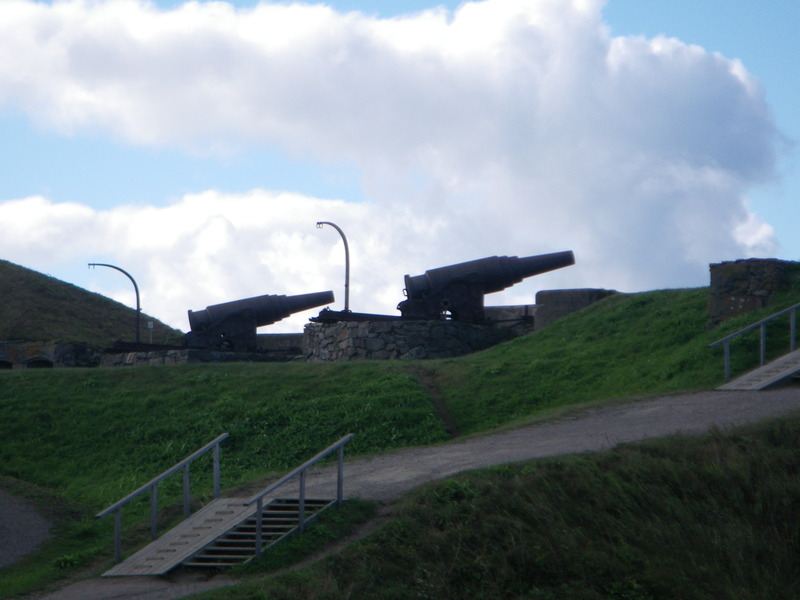 And nice views.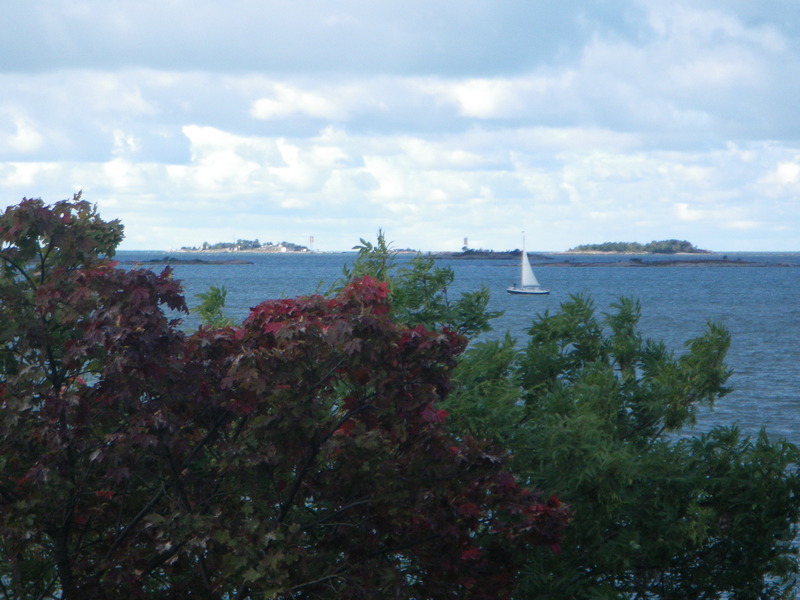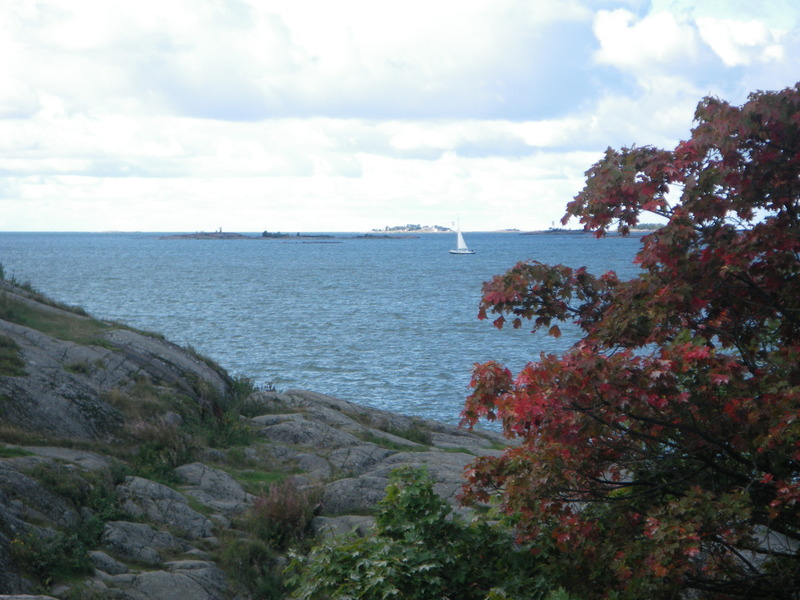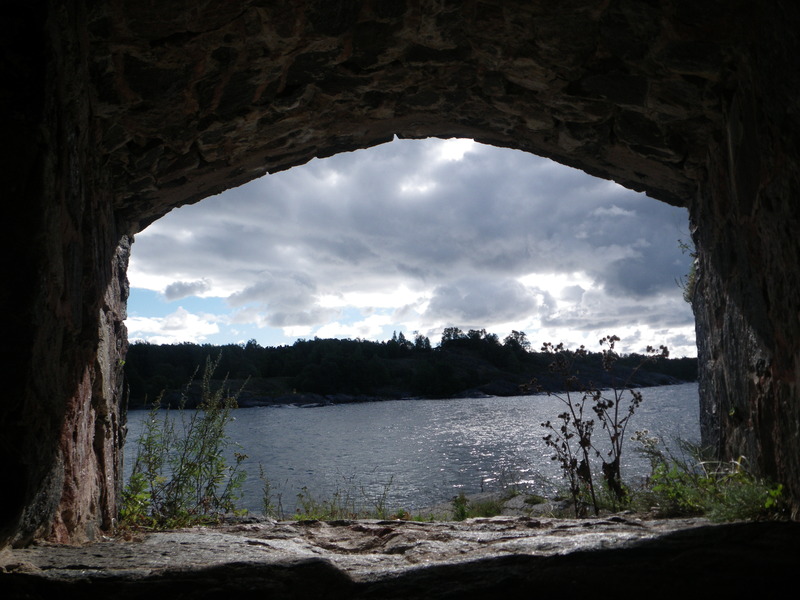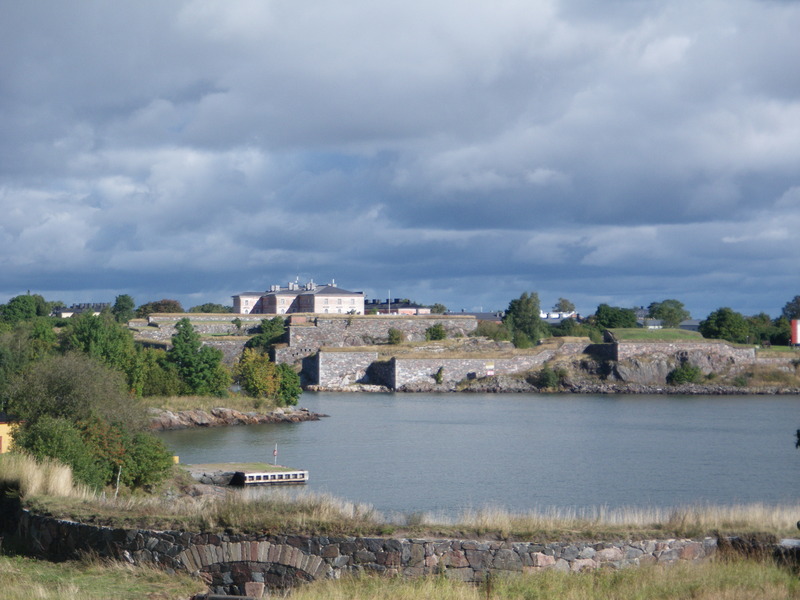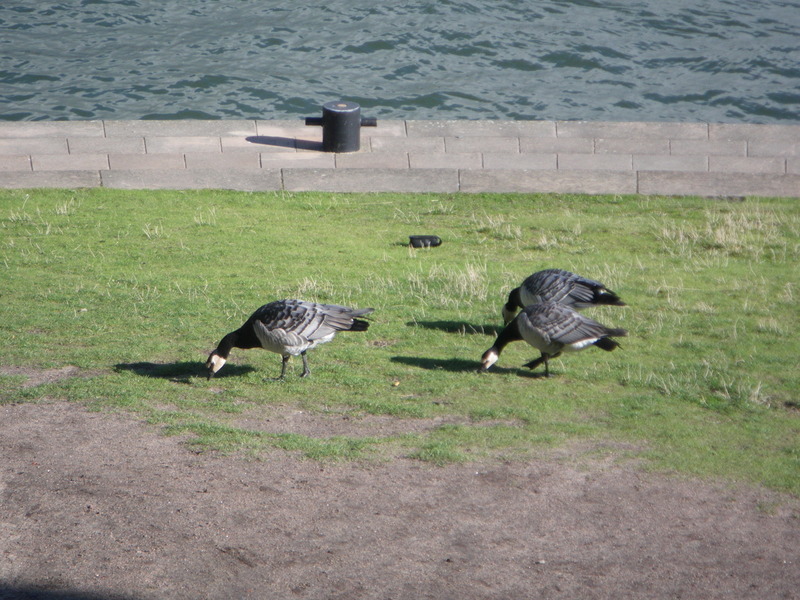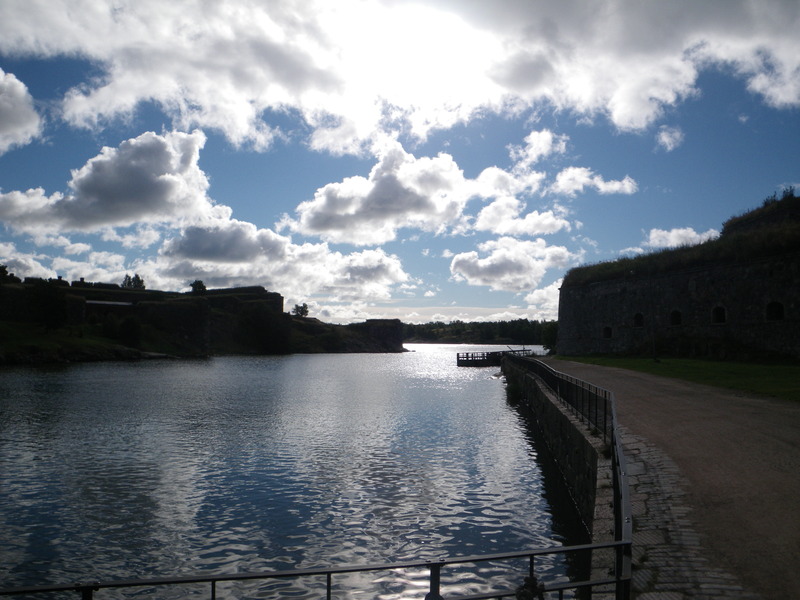 And a church.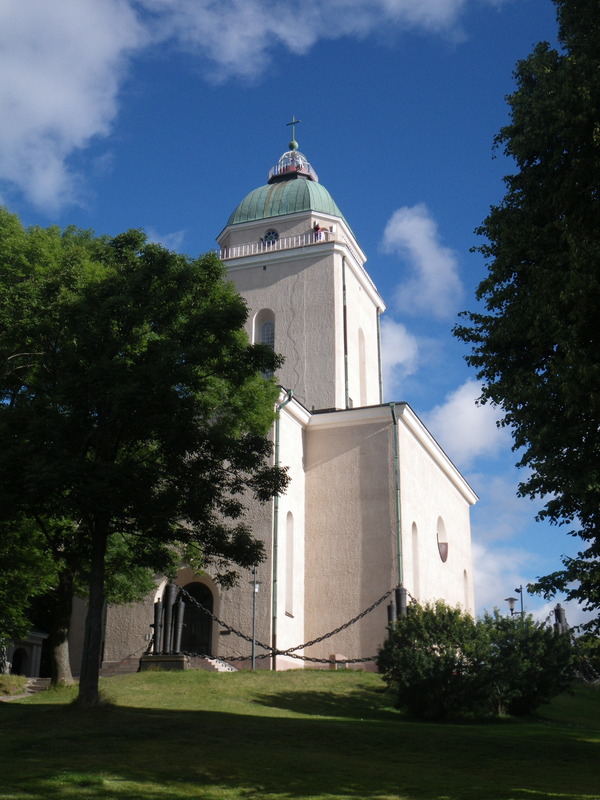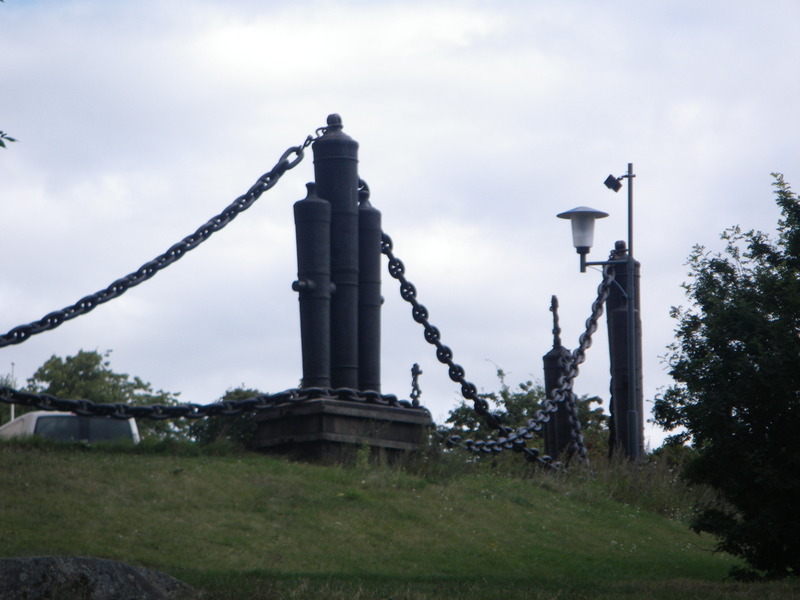 And a monument to Gustaf III. While I can't read the Finnish (or is it Swedish?) on the monument, the monument shows a greek-style helmet and a sword over what could be seen as a ship. I recall that soldiers in Sparta were told to return either "with their shield", i.e. not having run away from battle (anyone running away from battle would abandon their shield), or "on their shield", meaning dead in battle. Here, Gustaf's helmet is clearly on his shield, although he was killed by an assassin.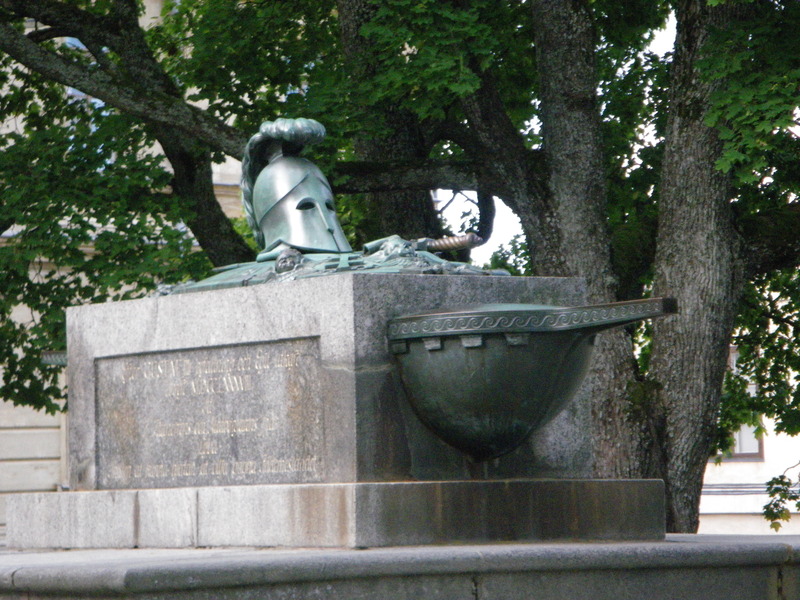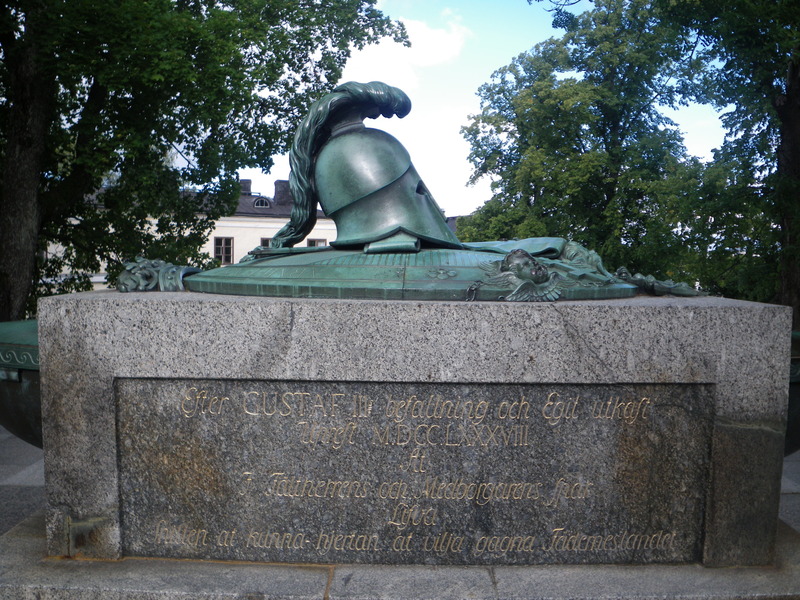 I understand that Suomenlinna is a very popular place to visit for people that live in Helsinki. While I was there, the number of people was small. I took the 11:30 ferry back to Helsinki, and before I could get on board, I had to wait for a small horde of pre-teenagers to get off. After that, I suspect Suomenlinna would have been a little less peaceful than while I was there.
Helsinki to Stockholm
Leaving Helsinki, we had more nice views, including more little islands.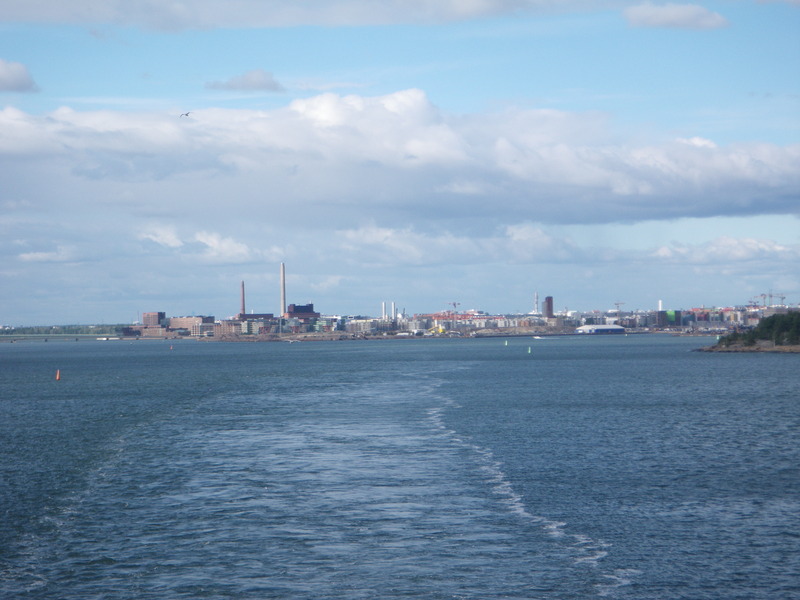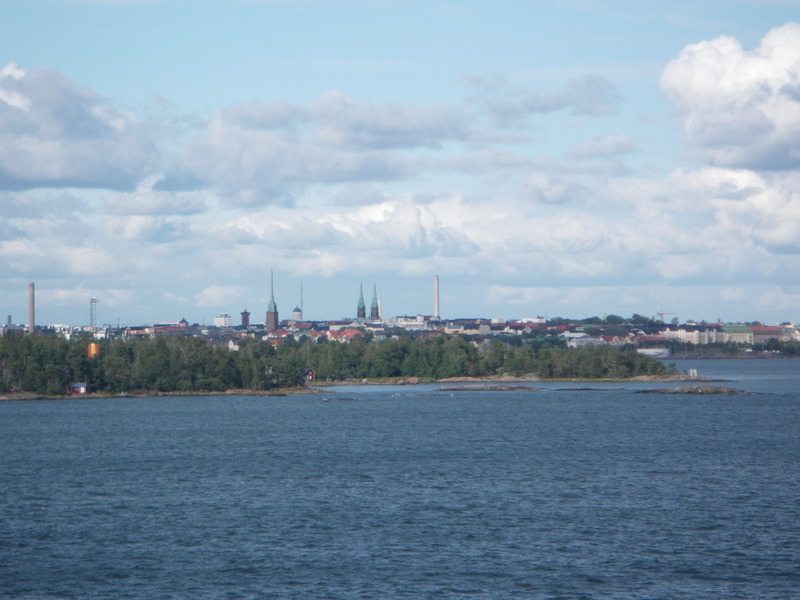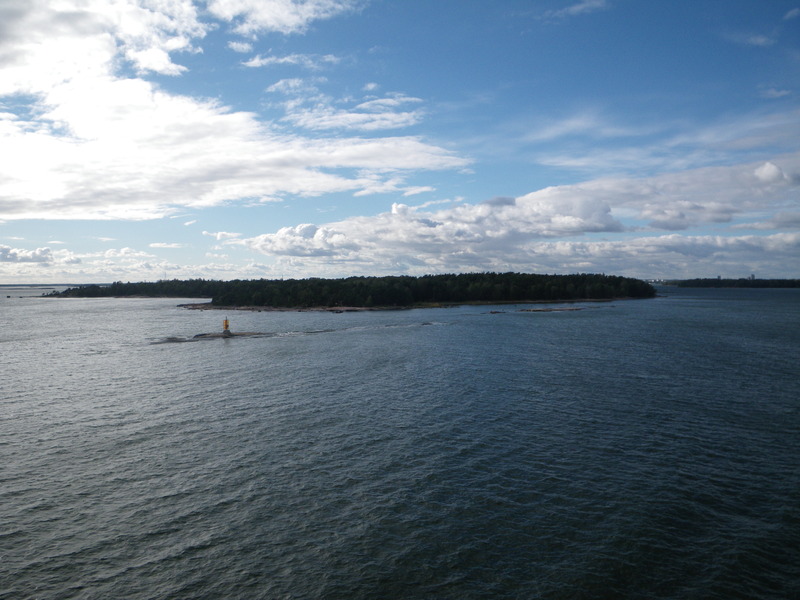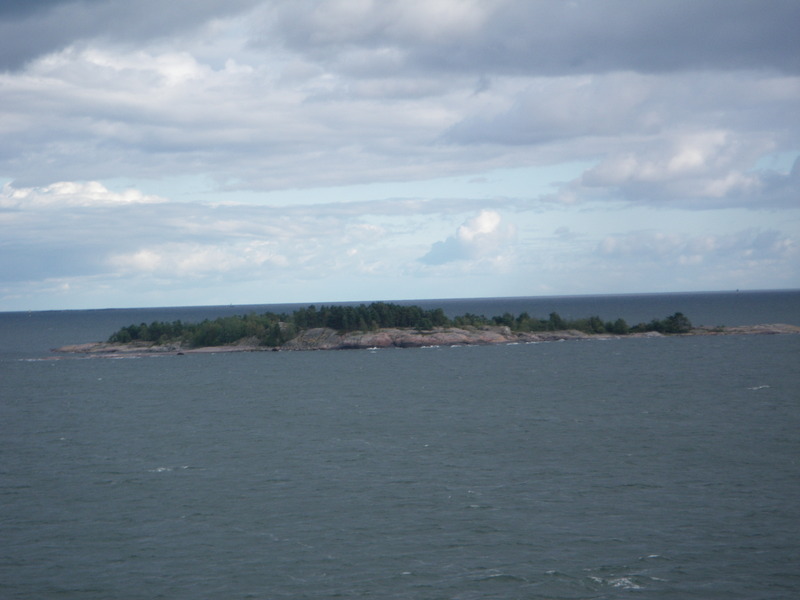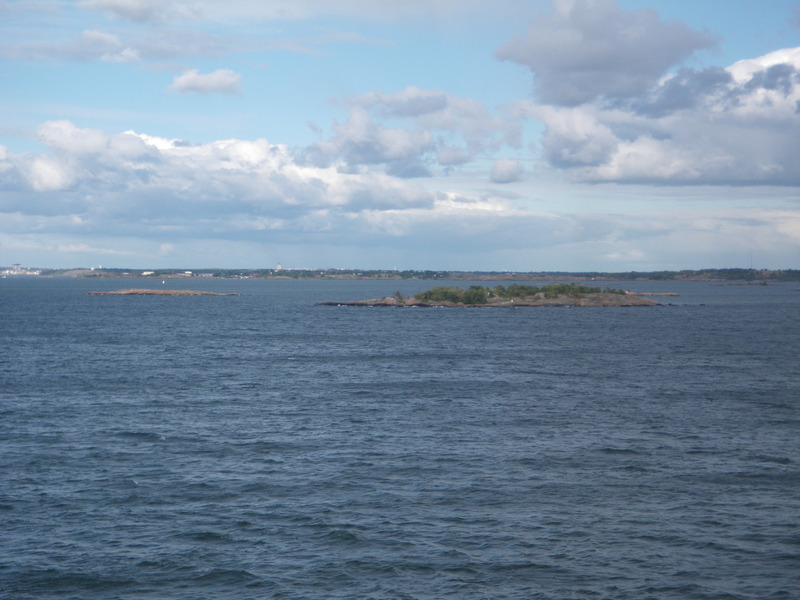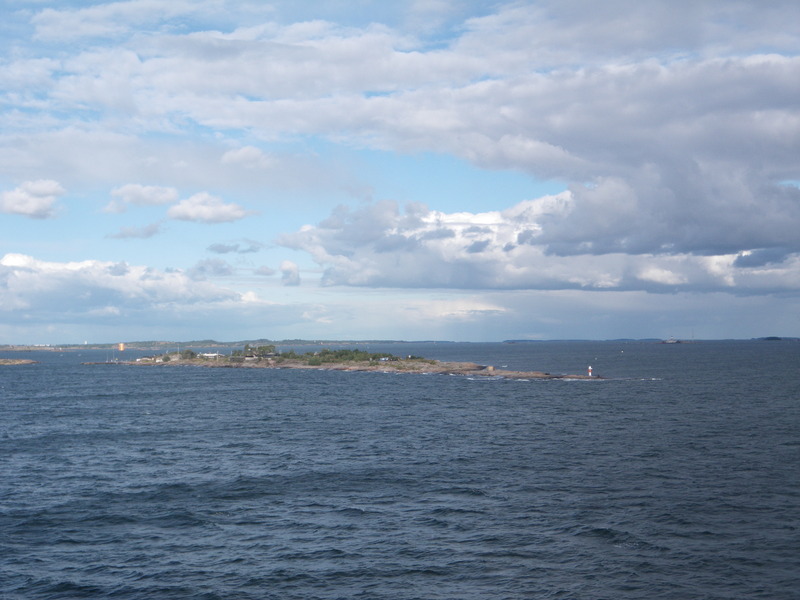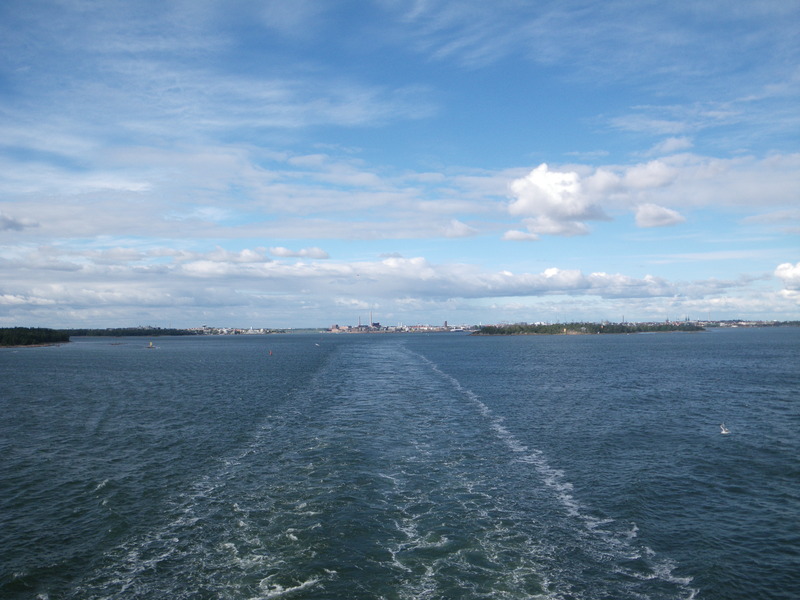 By the next morning we were going through a number of islands that forms an Archipelago that includes Stockholm.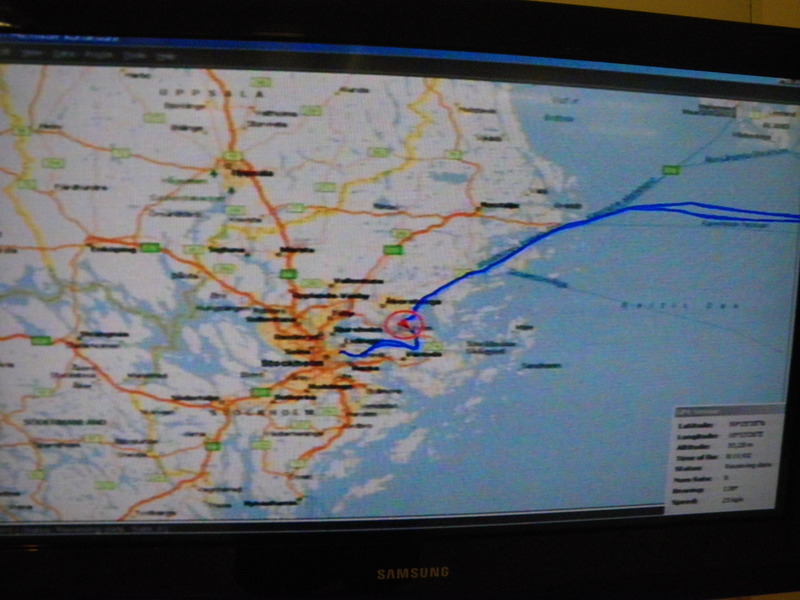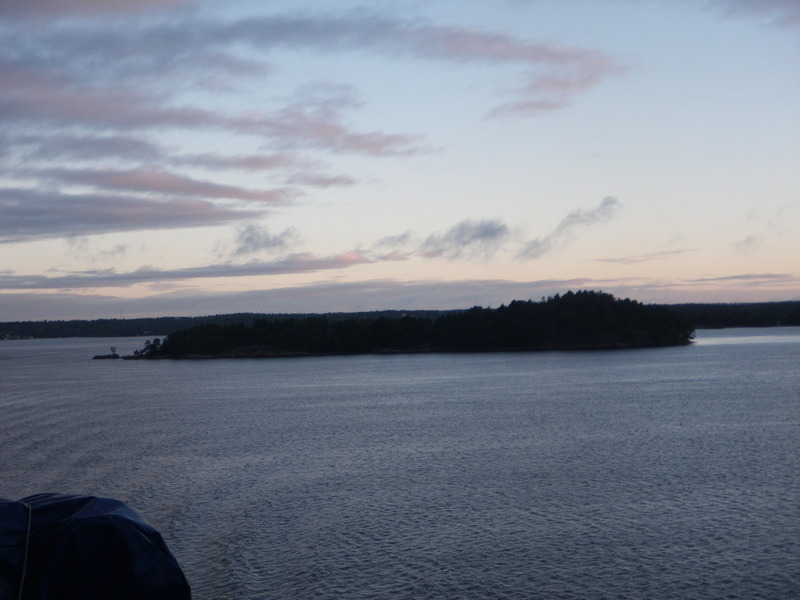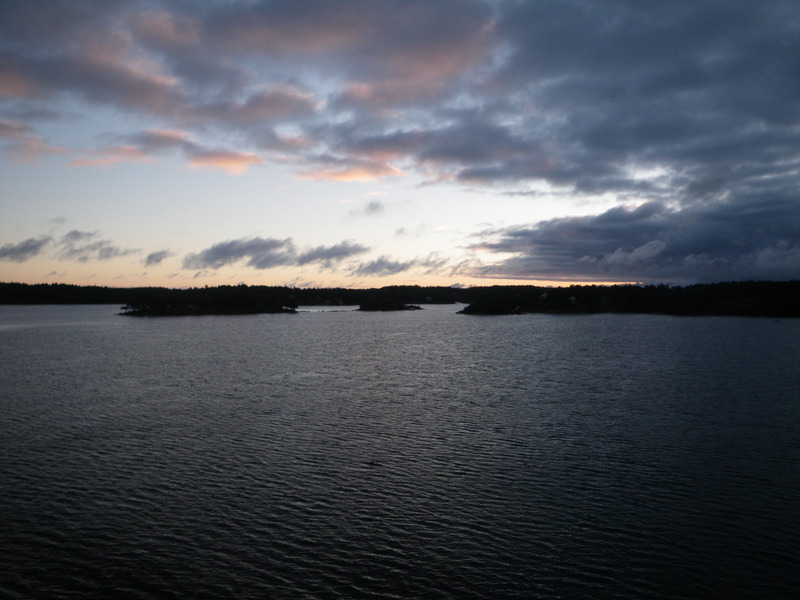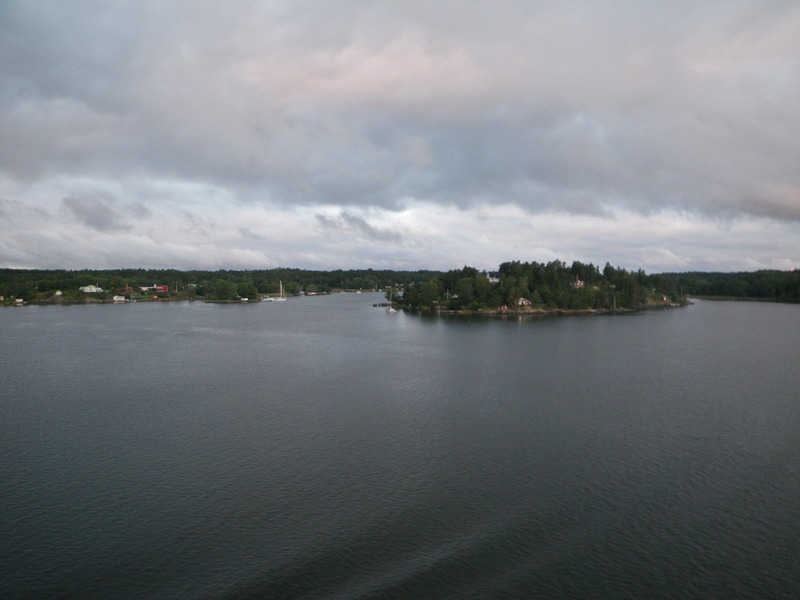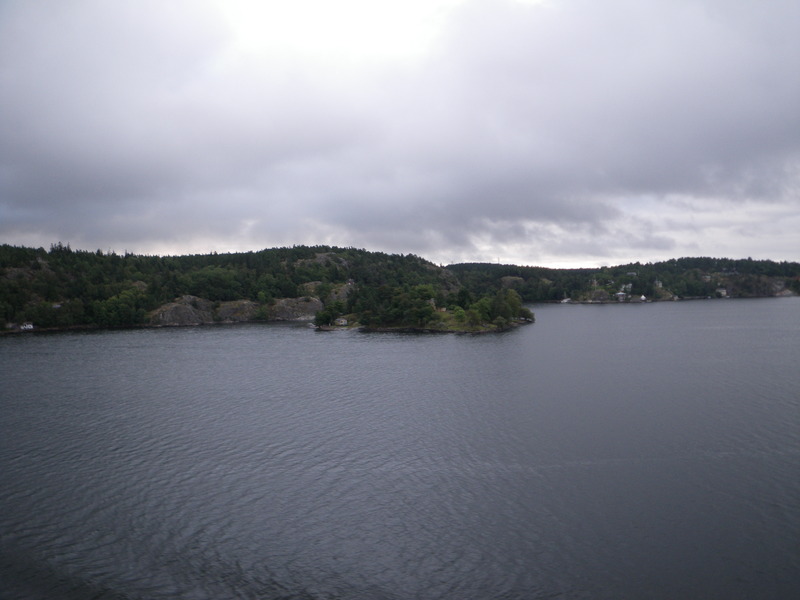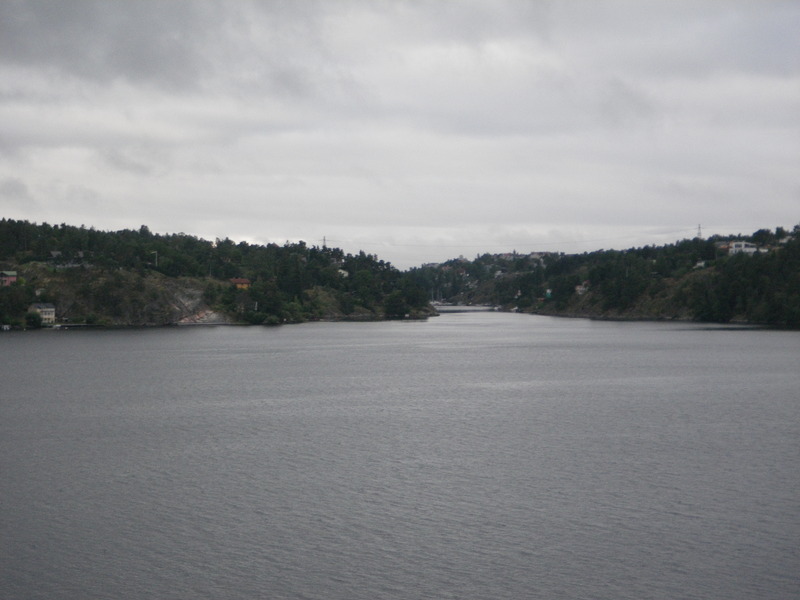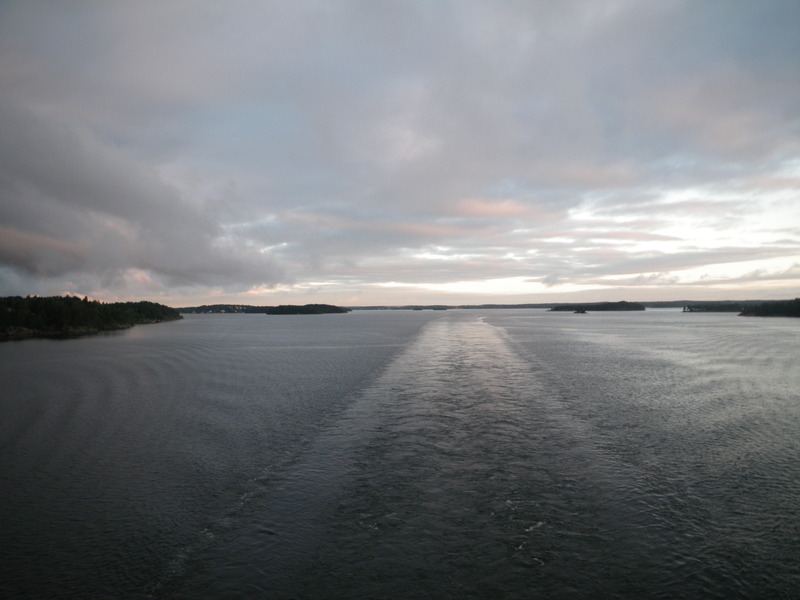 Stockholm
And finally, we got to Stockholm. Stockholm is built on a number of islands between a lake and the Baltic sea. There are many natural waterways between the many islands.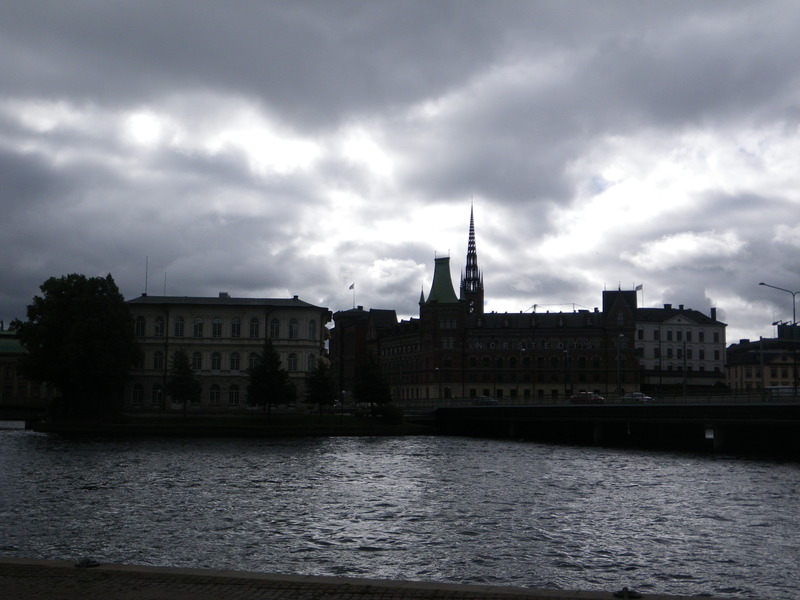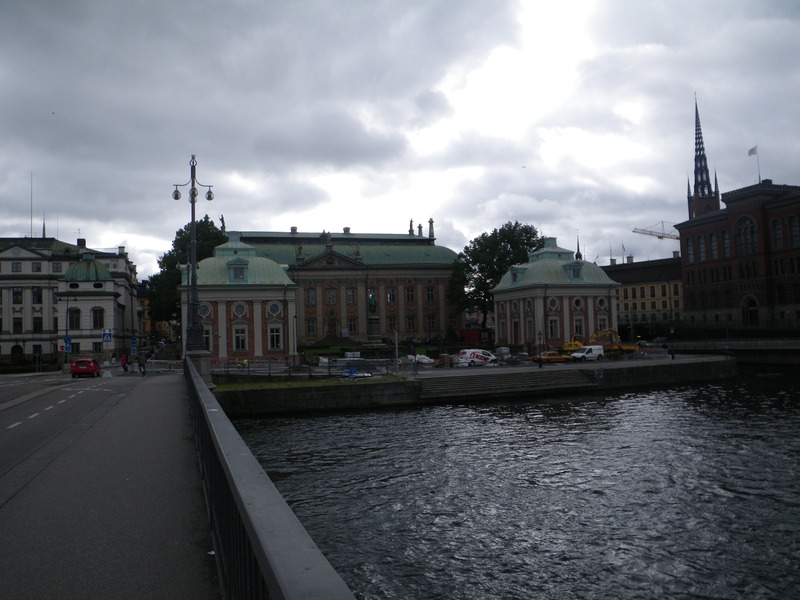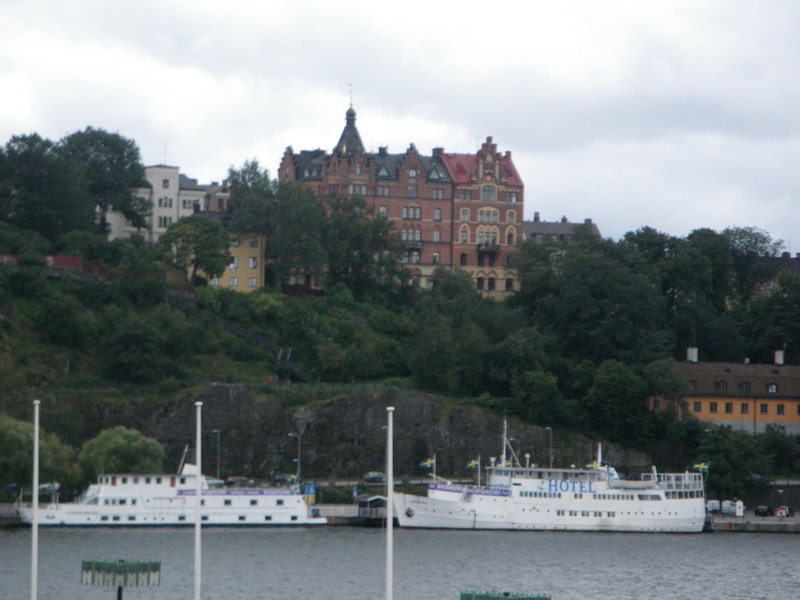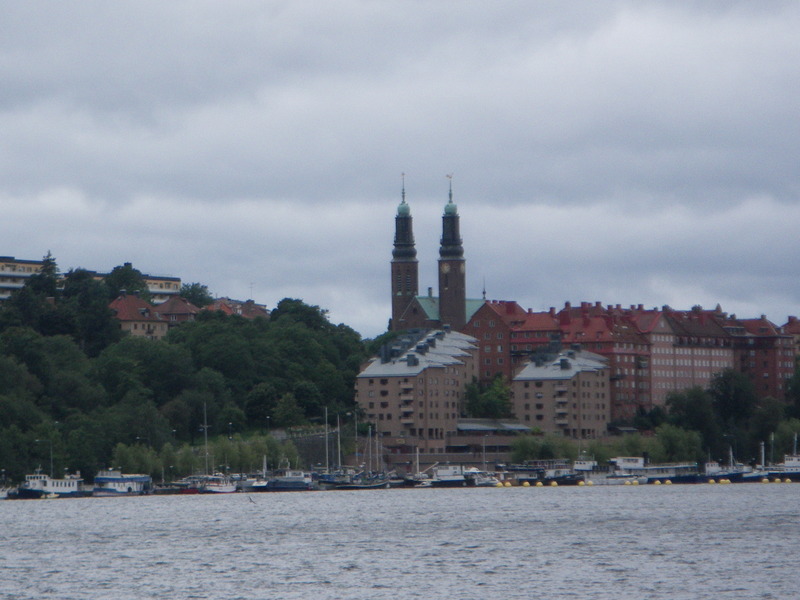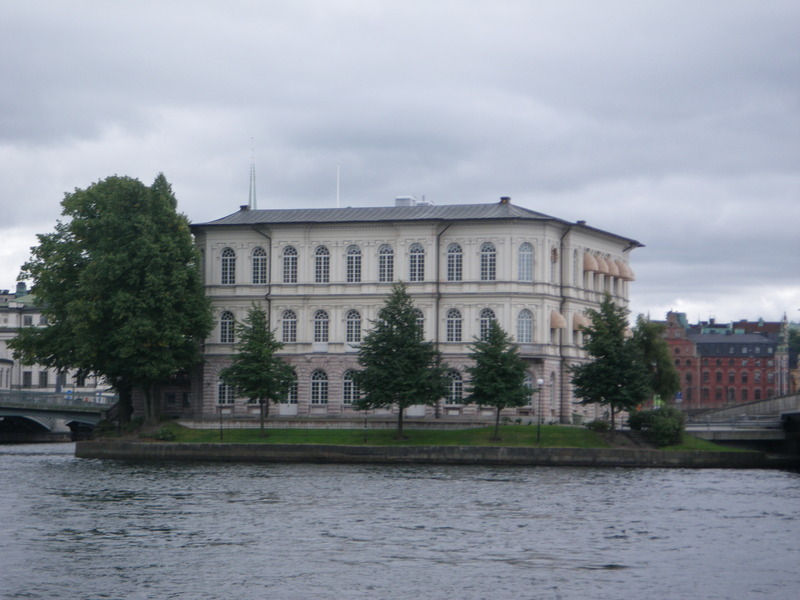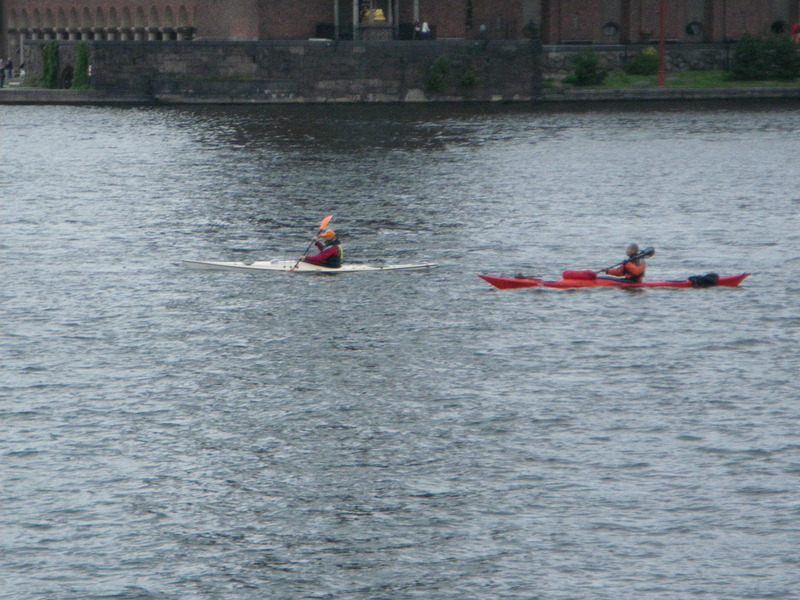 I did not have very much time in Stockholm, so I only visited part of the old town, called Gamla Stan. I believe this is the house of Parliament.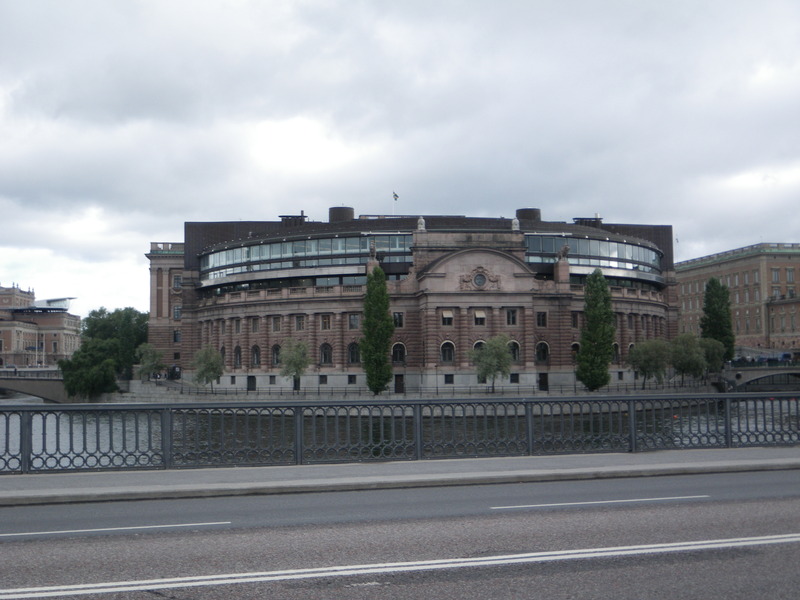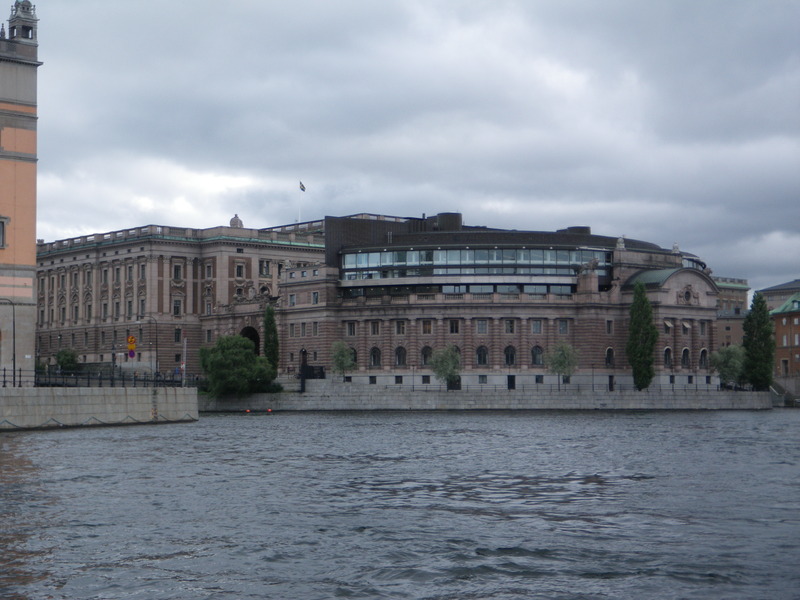 And this is Stockholm City Hall. As you can see, Stockholm has a metro rail system.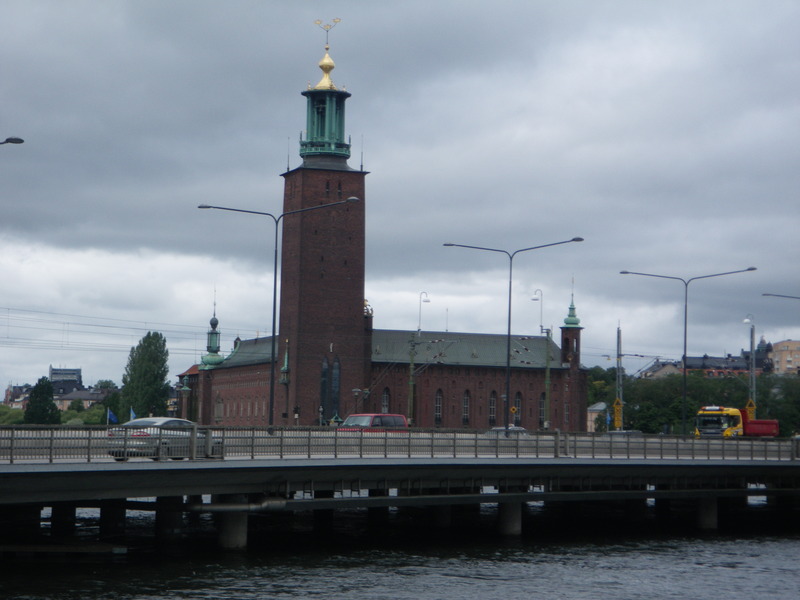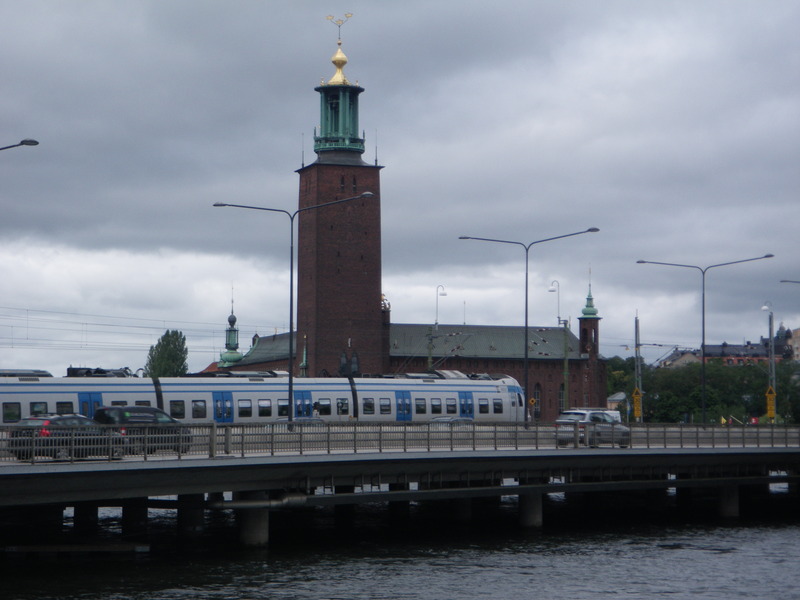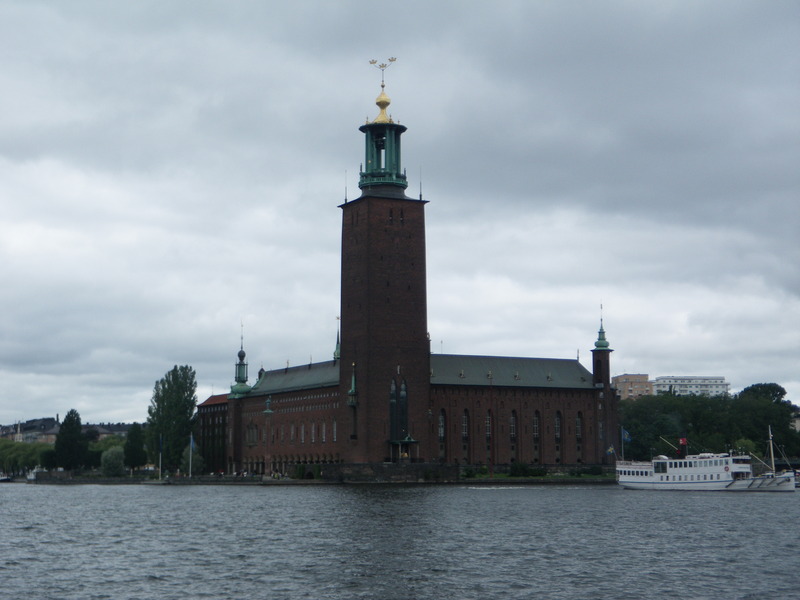 This church is Riddarholmen, built in 1290 and originally part of a Franciscan monastery. Many Swedish kings are buried in Riddarholmen. The last picture seems to me to show two very different architectural styles, possibly indicating parts of the church built in different periods.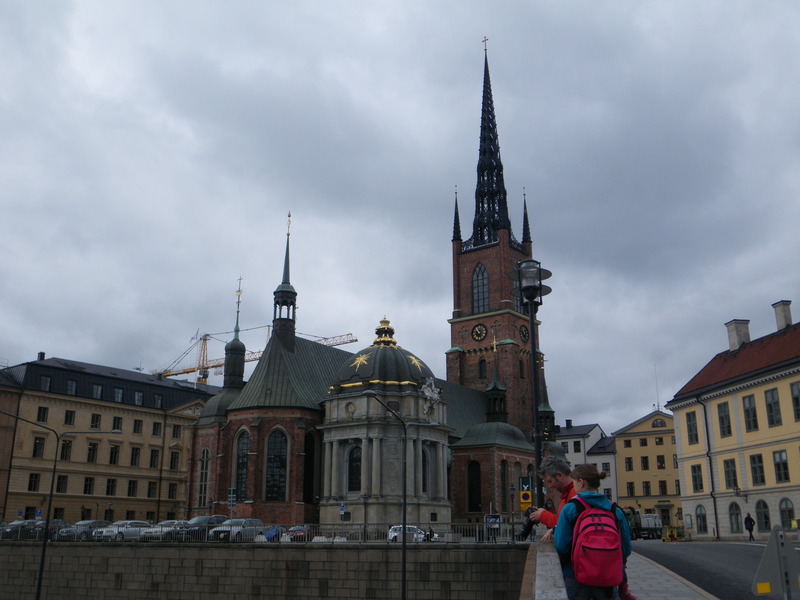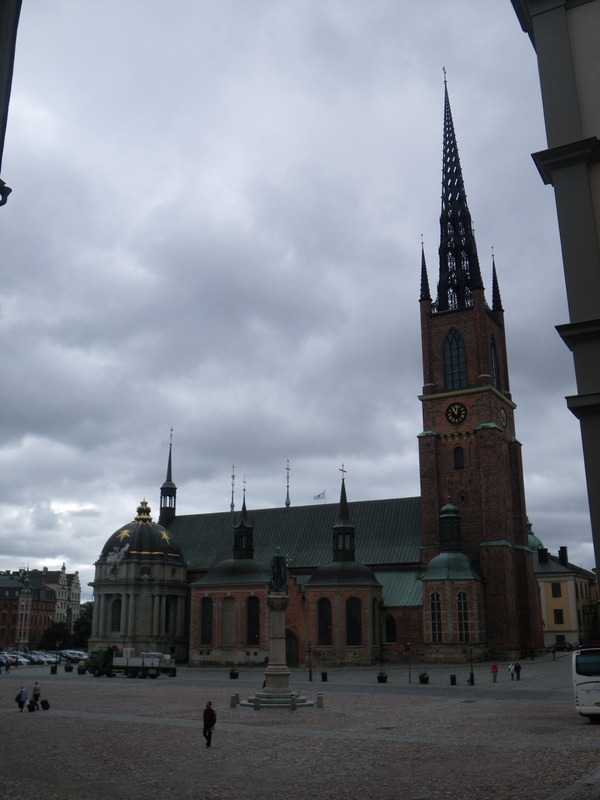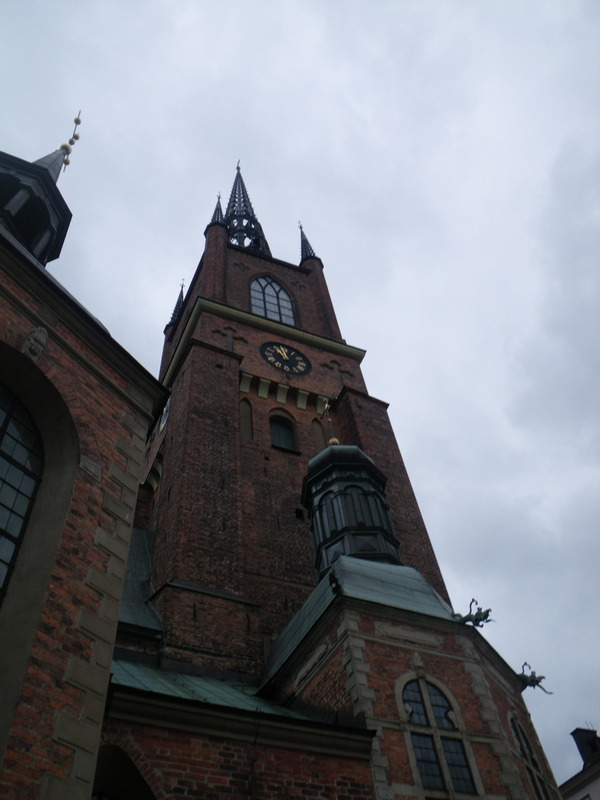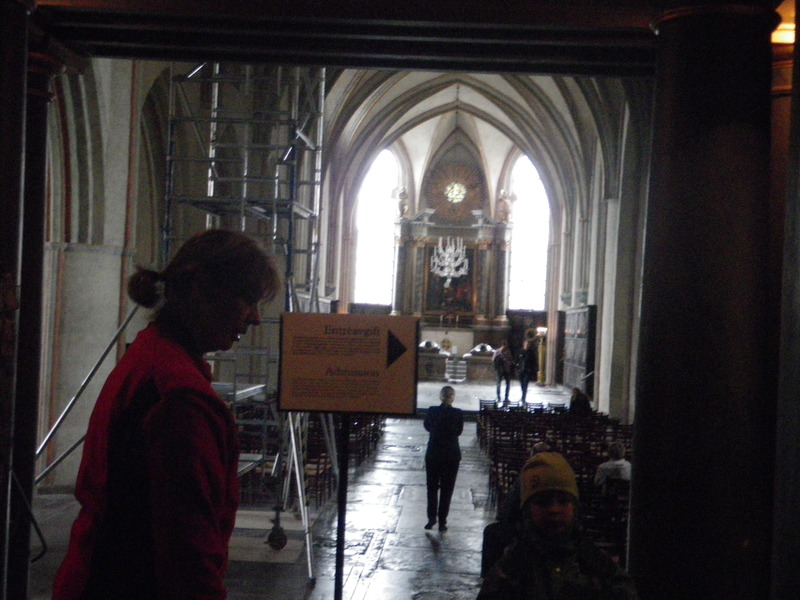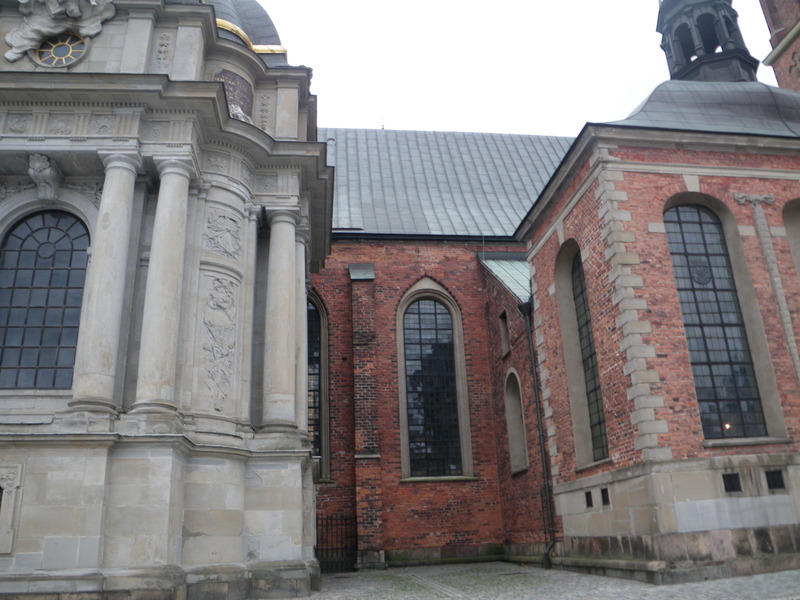 Even in my short visit I noticed how Stockholm combines old buildings with modern architecture.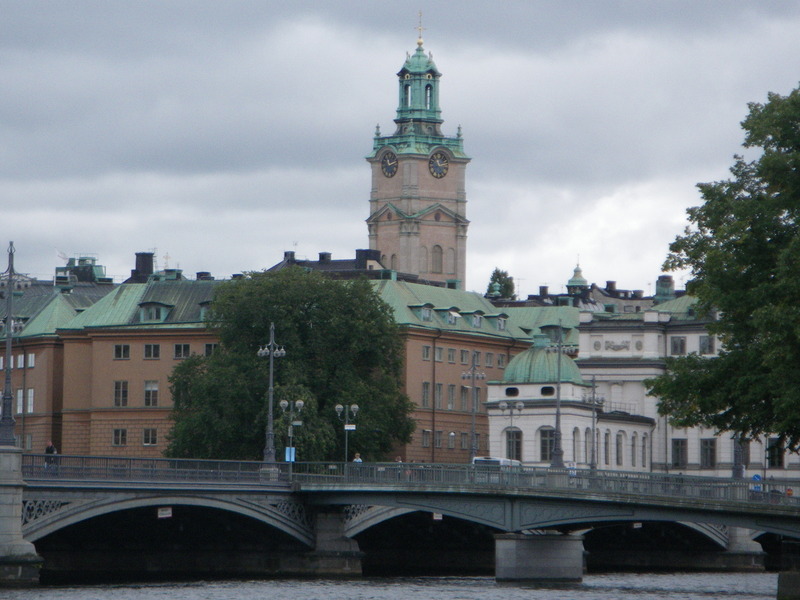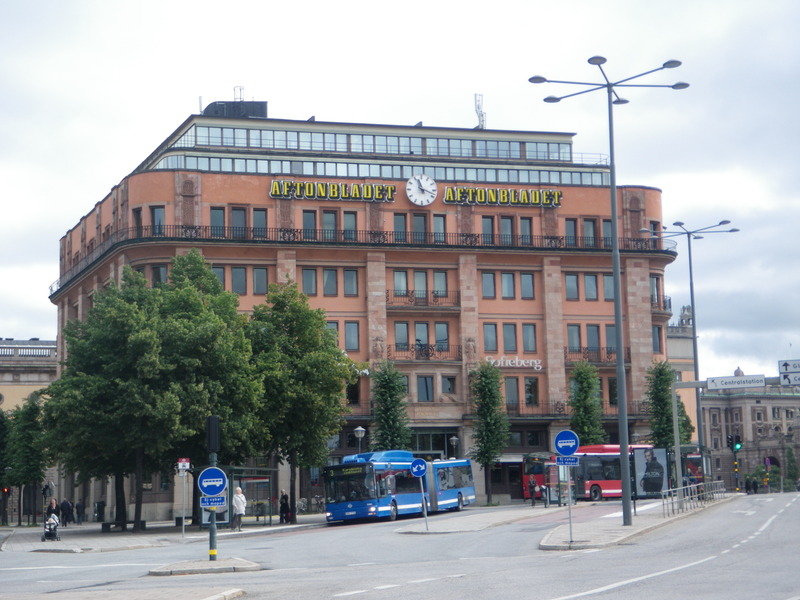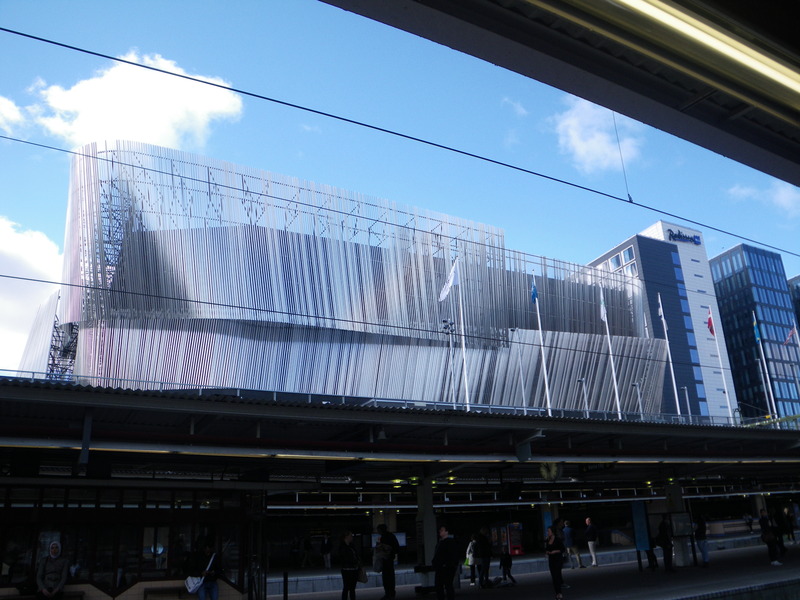 There was some work being done outside the main train station. Somebody with a sense of humor had put hearing protection on a statue.