Sep 18, Durres and Tirana
Durres is the major port city of Albania, and only about 30km from the capital, Tirana. Durres is another ancient city, and Caesar fought Pompey in a battle near Dyrrachium in 48BC. Durres was the start of the Roman via Egnatia, which led all the way to Constantinople and was considered on extension of the Appian Way, which ended in Brindisi, across the Strait of Otranto from Durres.
It is hard for me to think of the city as Durres when I know it as Durazzo, its Italian name. Being a port city, it is almost totally modern, though it does preserve a round Venetian tower, a castle, and a Roman Amphitheater.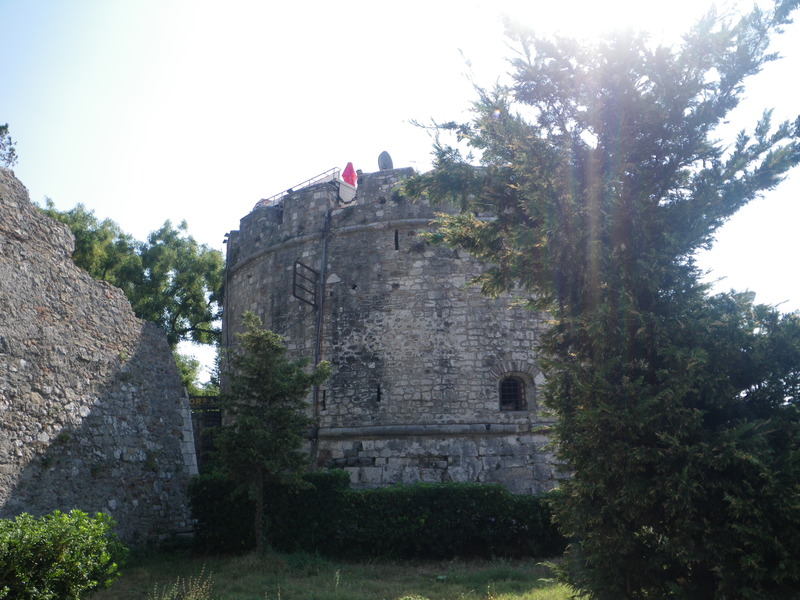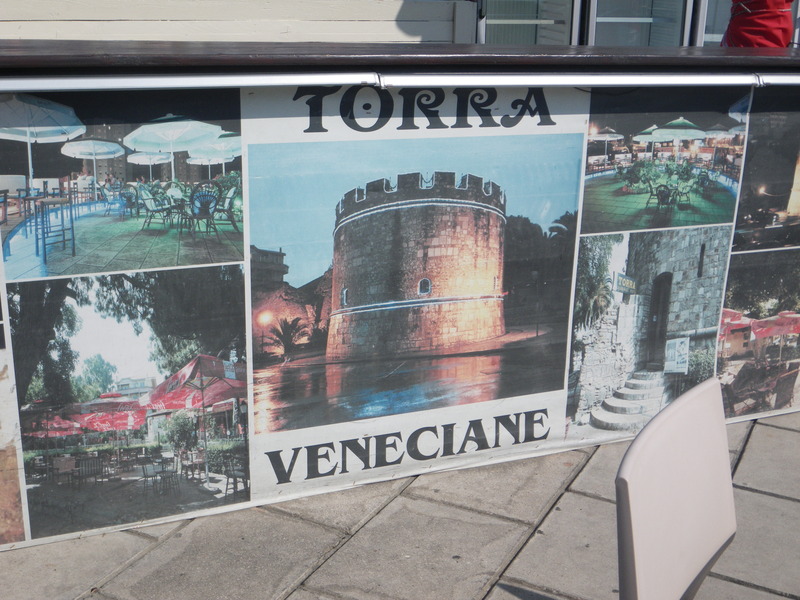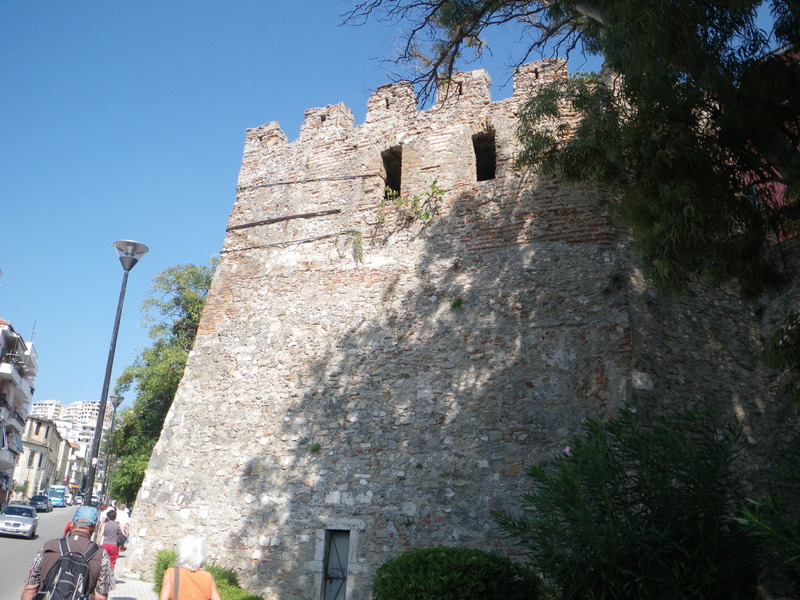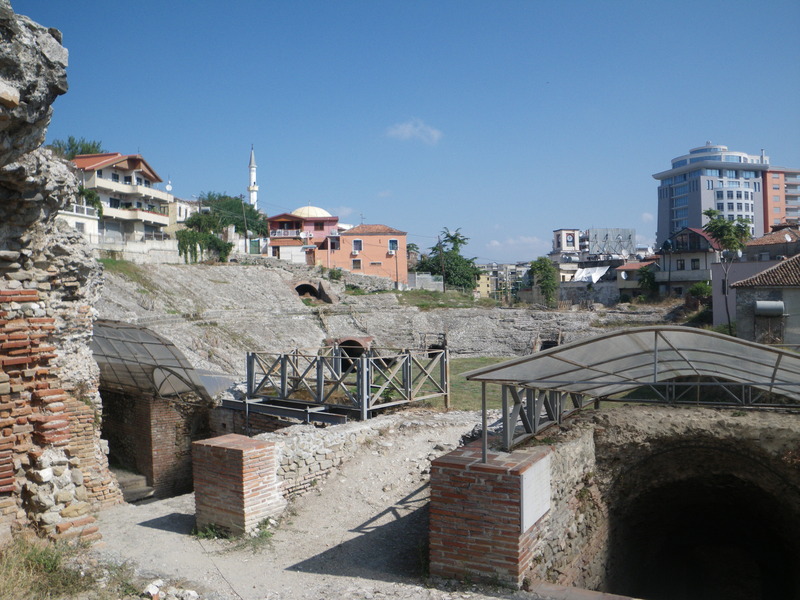 The Venetian tower has nice views of the city and the harbor.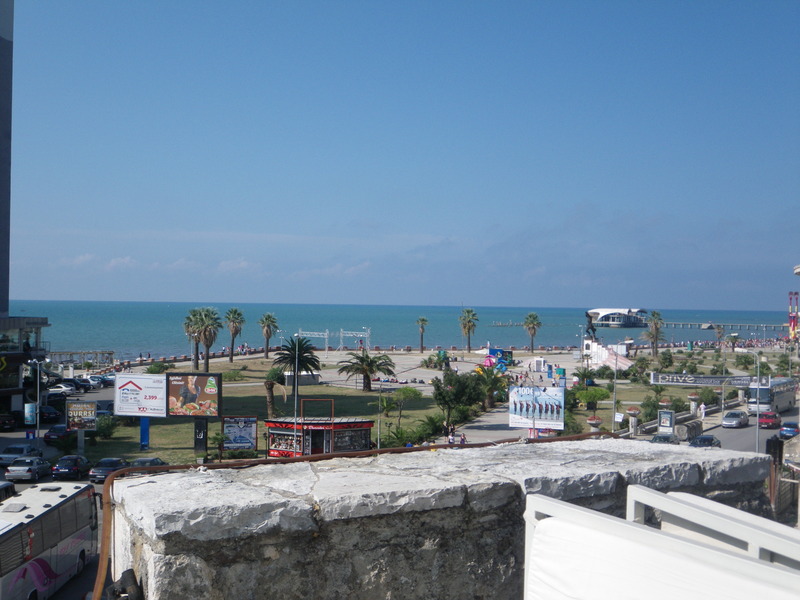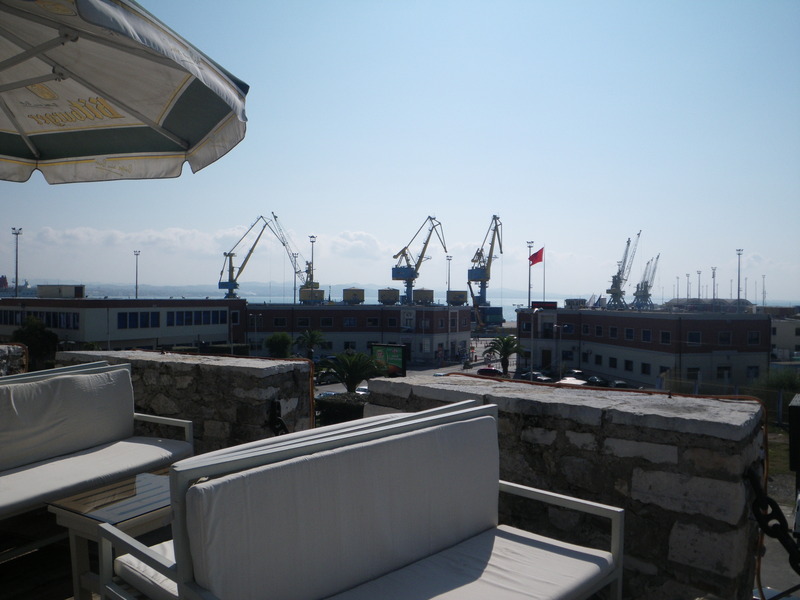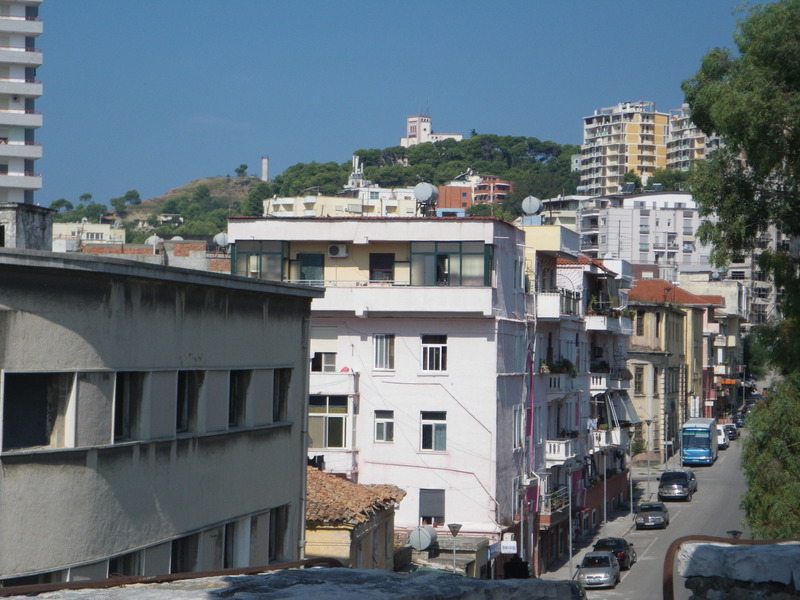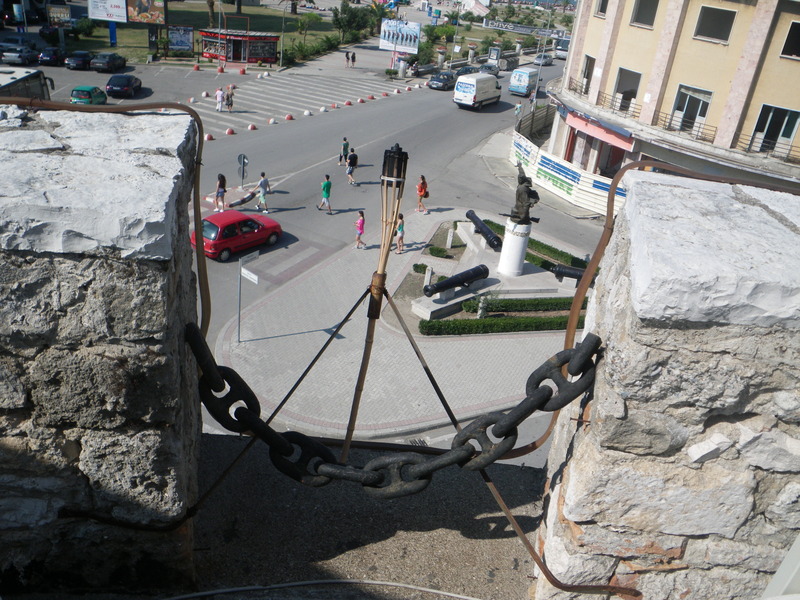 Of the castle I only saw some of the walls. I am not sure if anything else survives.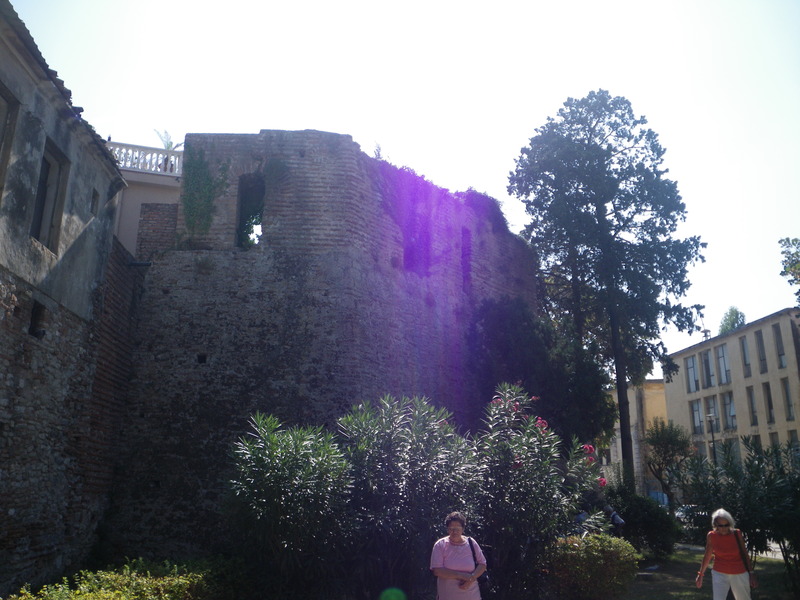 Amazingly, the Roman amphitheater lay buried until 1966, when it was rediscovered by someone who fell through while digging a hole to plant a tree. The amphitheater had a capacity of about 15,000 spectators. In Roman times, it was used for a variety of purposes, including gladiator fights, fights between animals, and performances. In the Christian era, most of the amphitheater lay unused, but a small part was used as a chapel. The amphitheater was partly unearthed in the 1990s, and since then has been used for a variety of purposes, including concerts and a Miss Universe contest.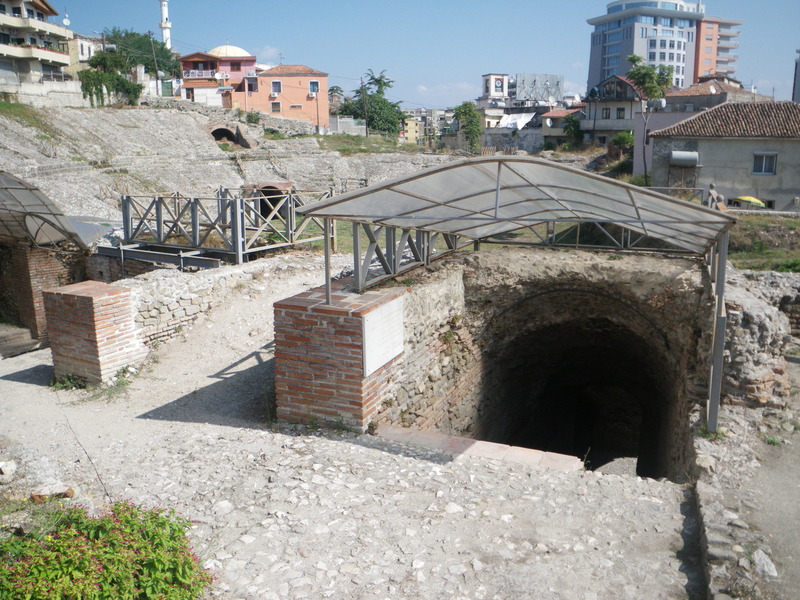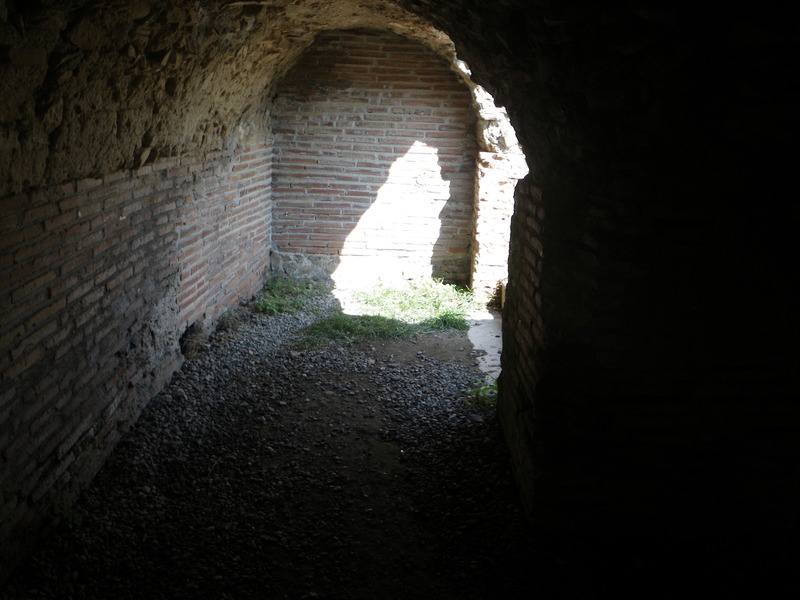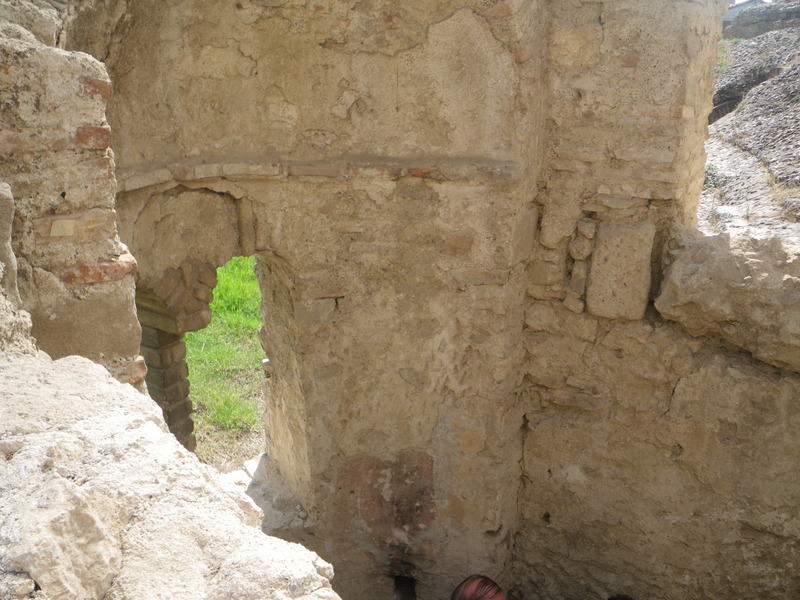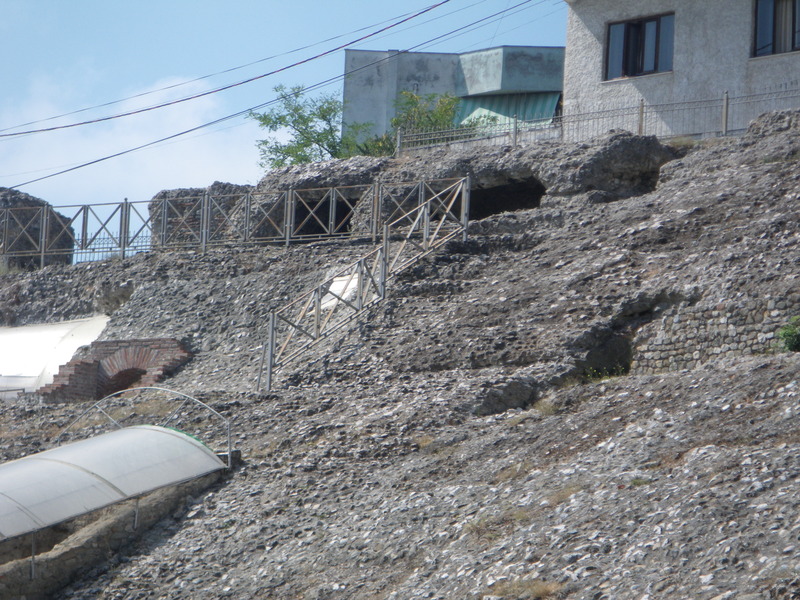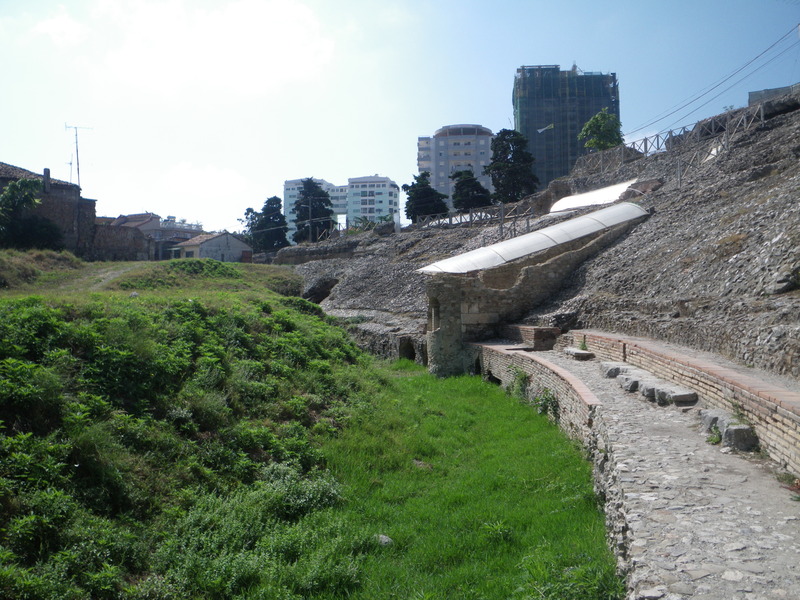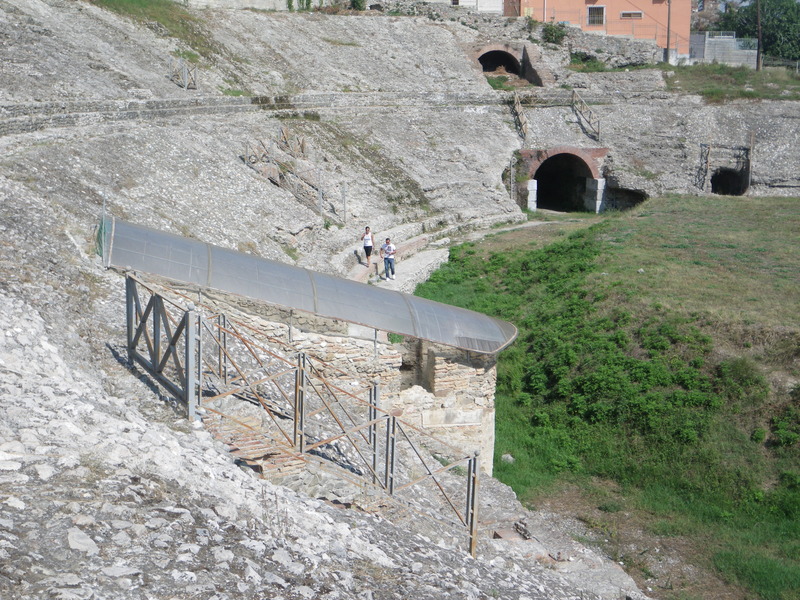 The amphitheater has the only known mosaic in Albania that is vertical, that is, on a wall rather than on a floor.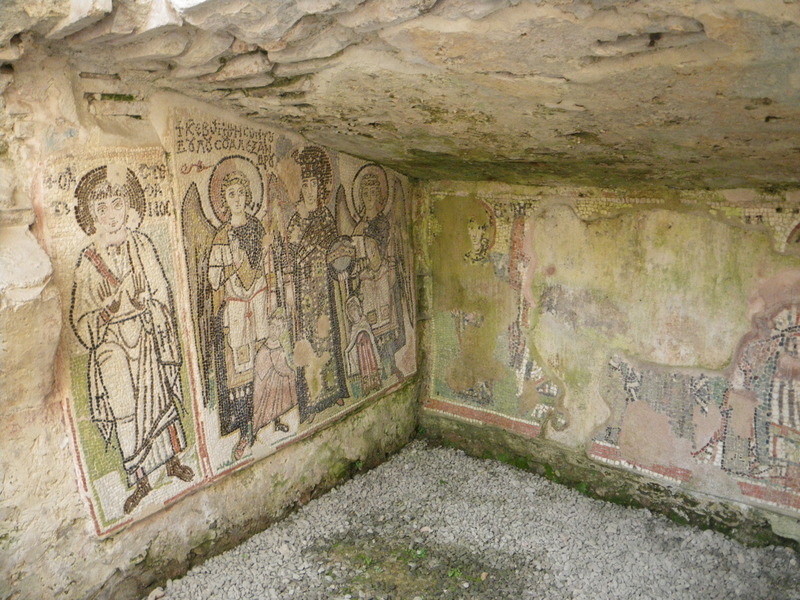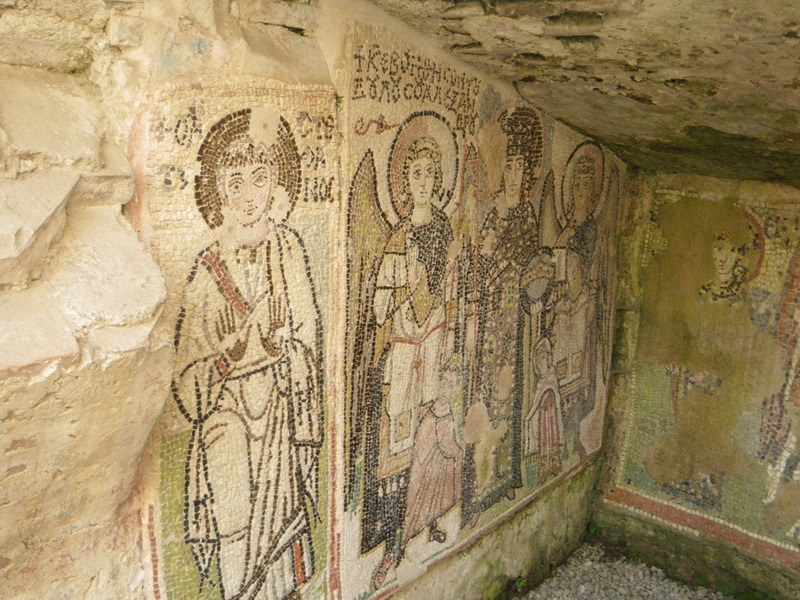 The walls of the amphitheater were built with alternating stones and bricks. Apparently, this makes the construction more resistant to earthquakes. In these pictures, the bricks that are whole are probably modern, the bricks that are worn and broken are probably original.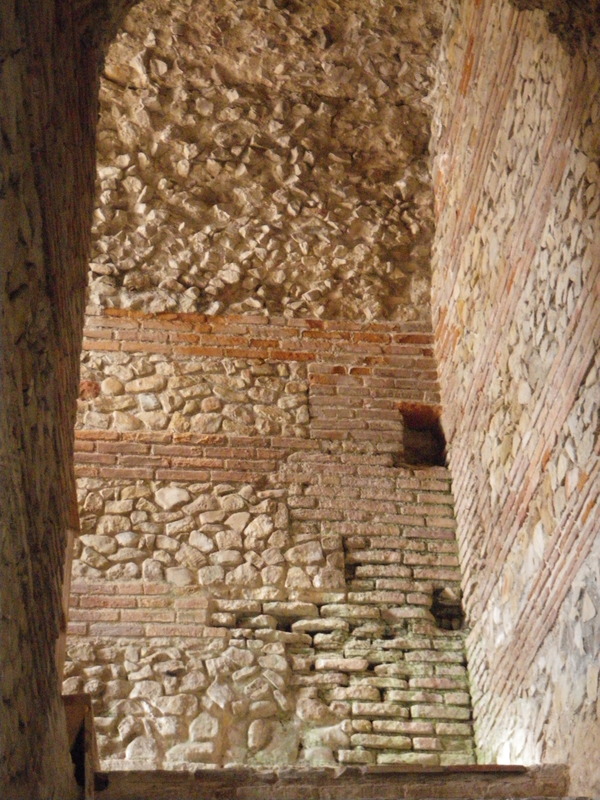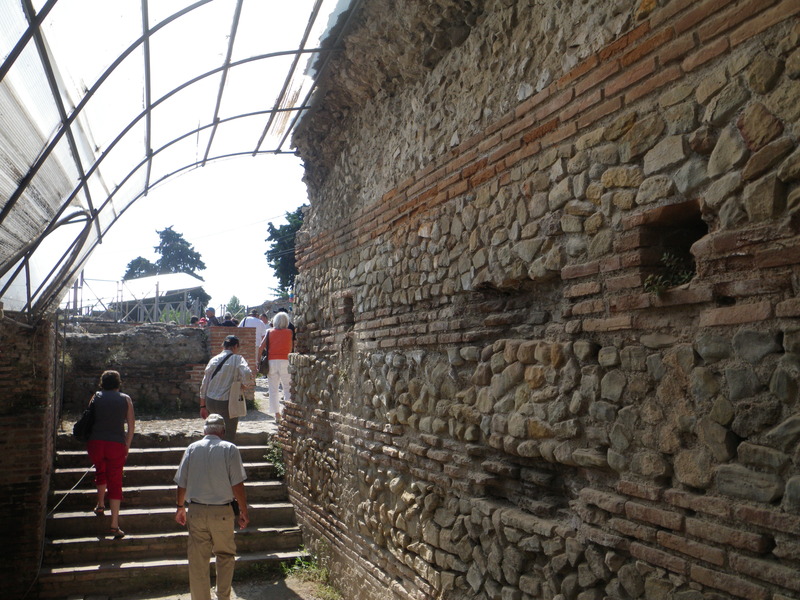 I took a walk in the hills above Durrazzo, finding, of course, some of Enver Hoxha's bunkers, as well as some beautiful views.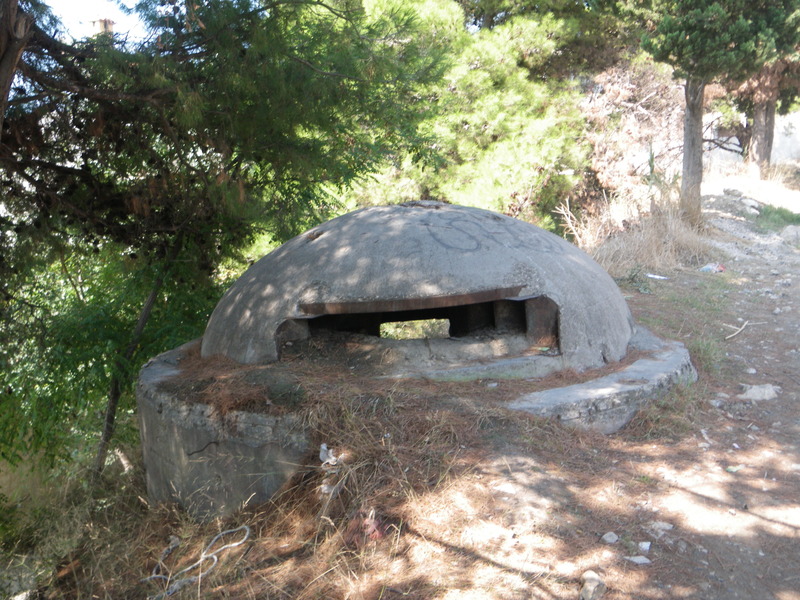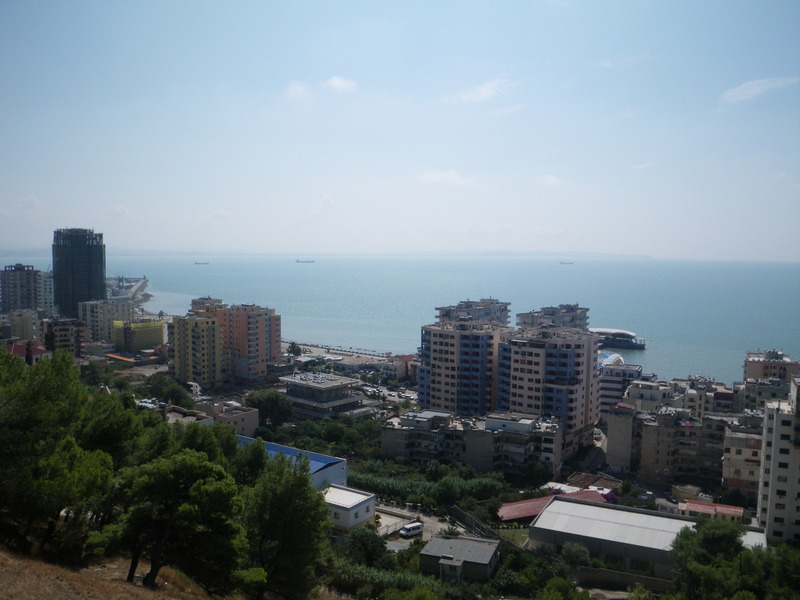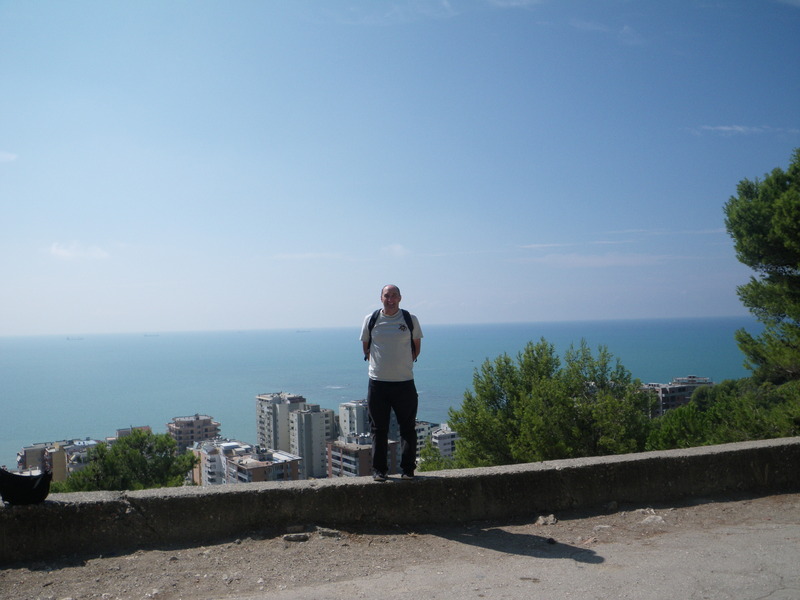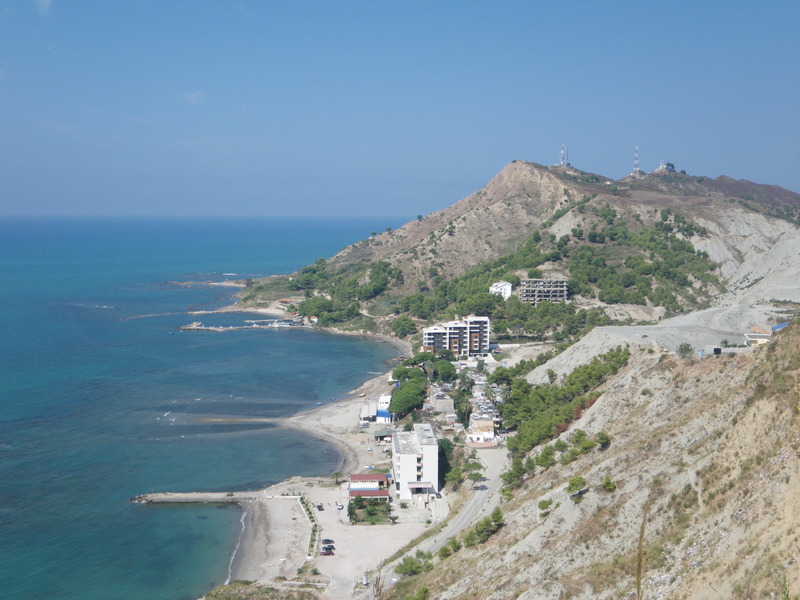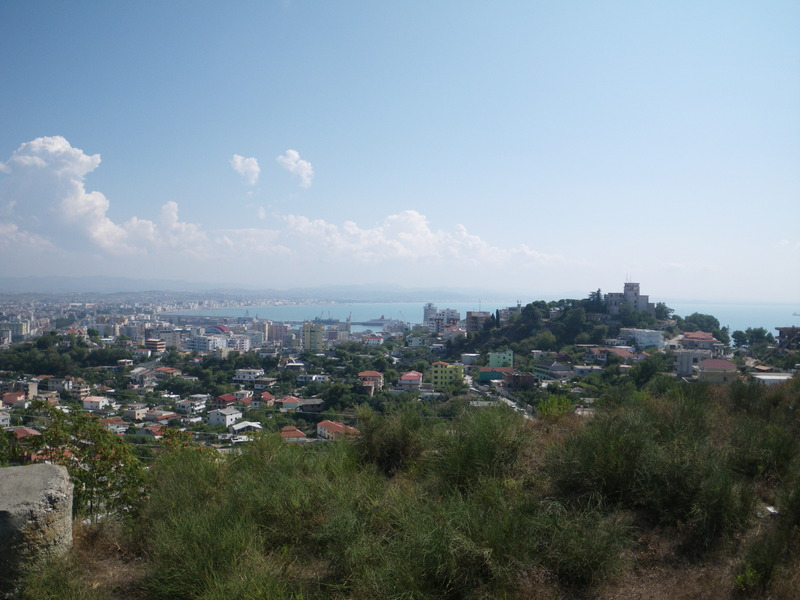 In the hills is also a large villa that belonged to the most successful modern king of Albania, King Zog. In the 1920s, in a time of short-lived governments and chaotic politics and among pressure from many other countries including Italy, Ahmed Zogu managed to become prime minister for several years, and then president. With higher aspirations than being president, he convinced the country he should be King, and took the name Zog. He married a Hungarian princess, and lived happily until the Italian takeover of the country in 1939, at which point he escaped with a good portion of the Albanian treasury and lived the remainder of his life in comfortable exile.
Anyway, this large villa belonged to king Zog.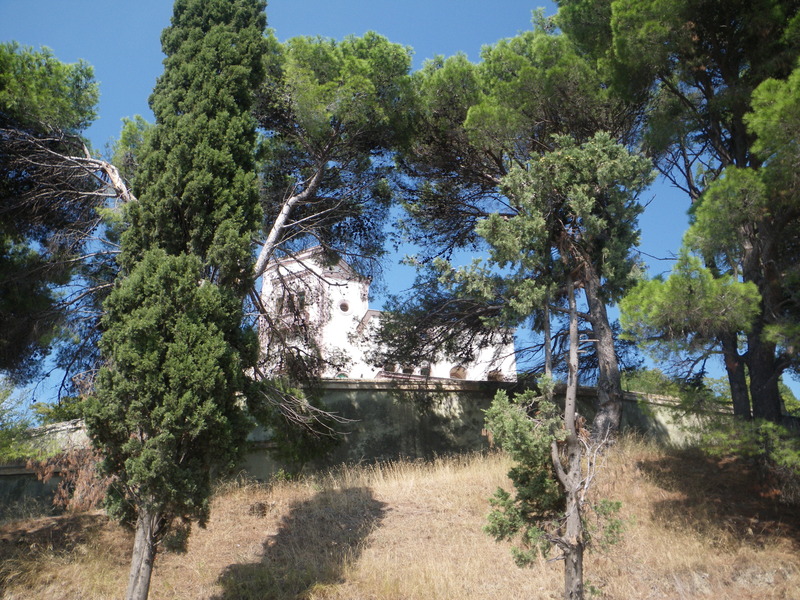 Tirana
Tirana has been the capital of Albania since the 1920s. It is a fairly modern city whose center is a large square named after the Albanian national hero, George Kastrioti Skanderbeu, also known as Skanderbeg or Scanderbeg. This is Skanderbeg square, with a statue to the man himself and many of the most important buildings of Tirana surrounding it.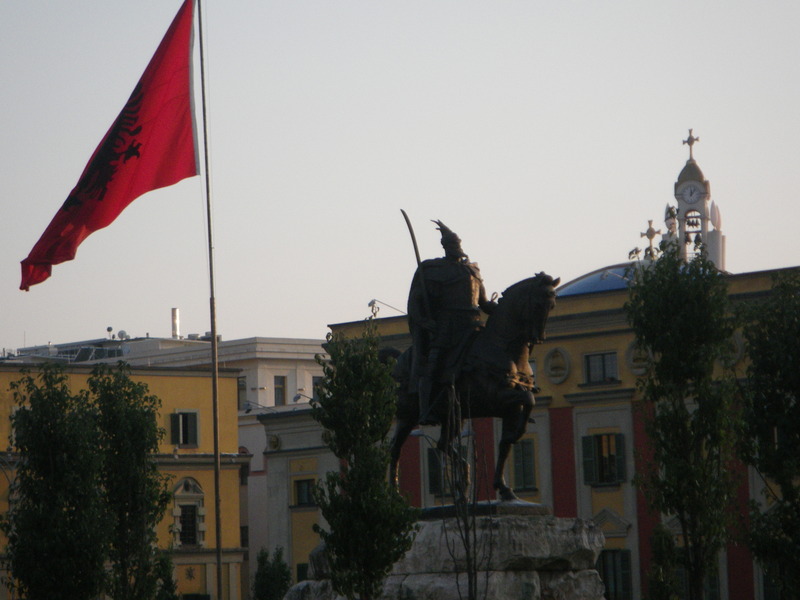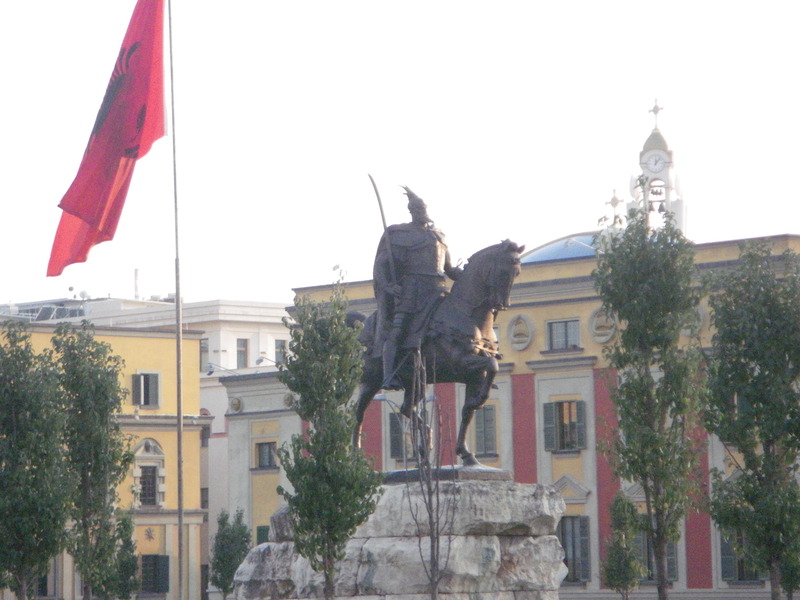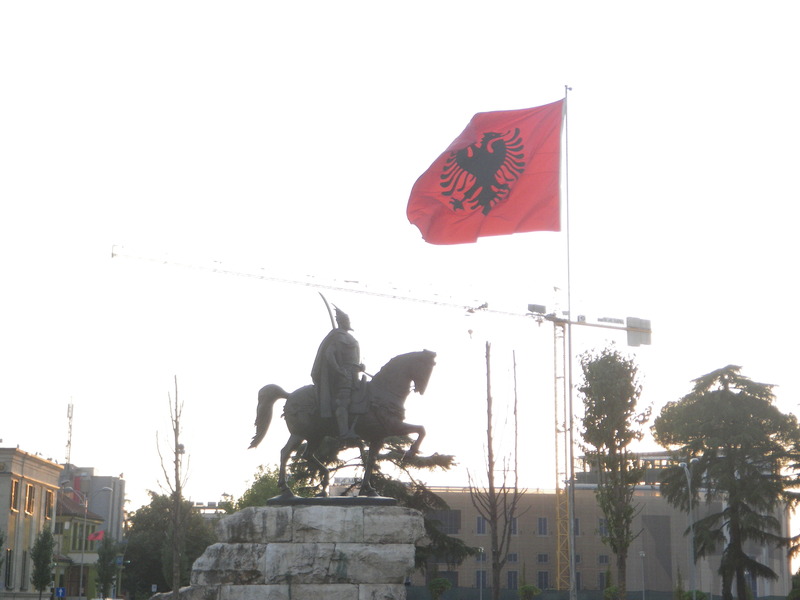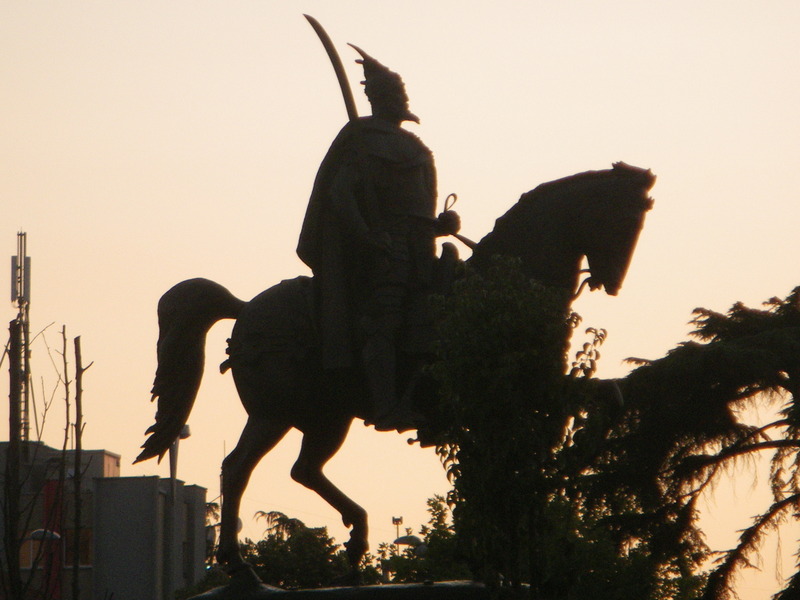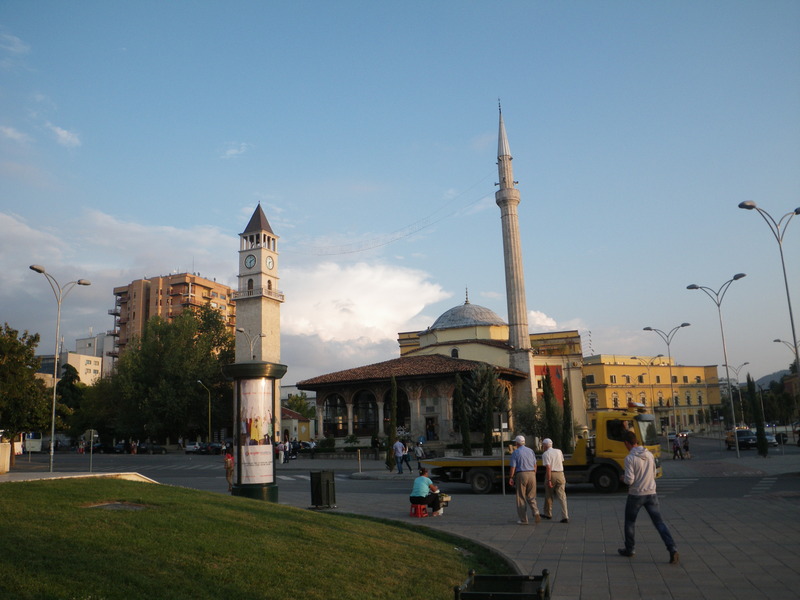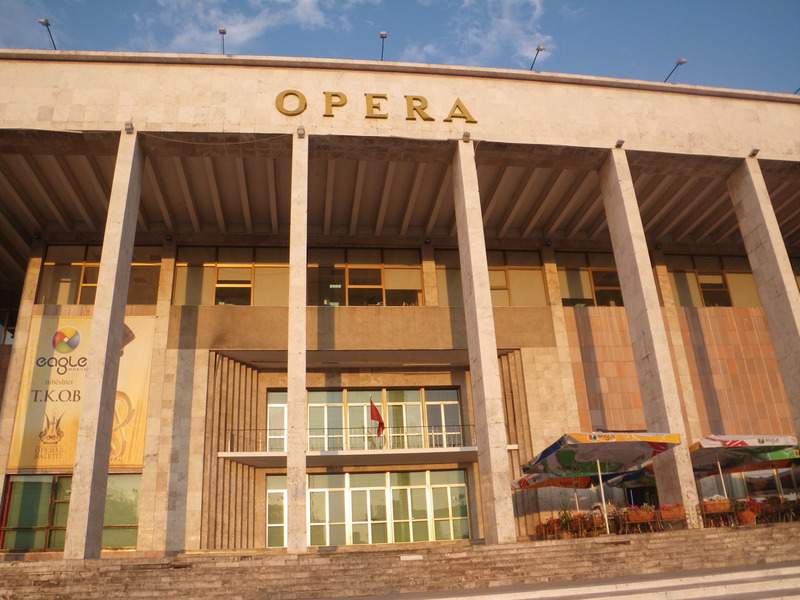 This is Tirana City Hall.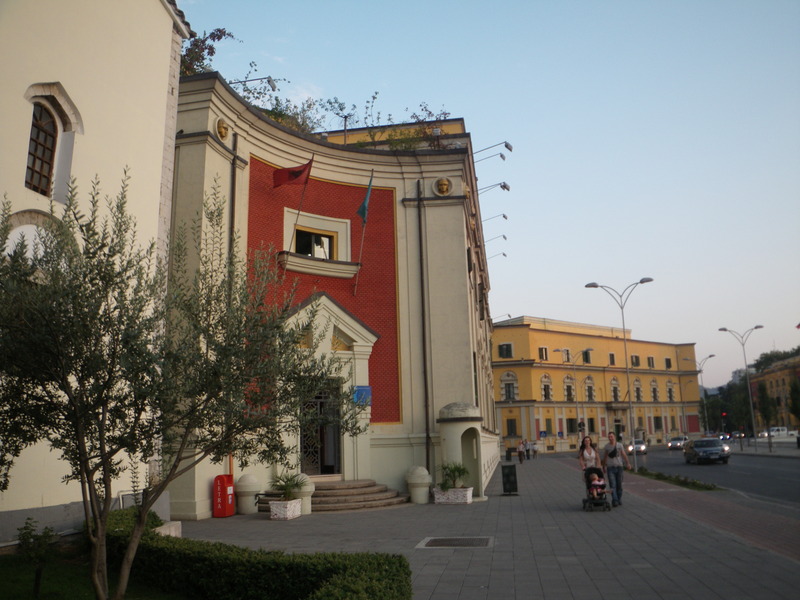 This is the National History museum, which I visited and found well done. Skanderbeg square used to have an 8-m tall statue of Enver Hoxha, but it was knocked over as part of a demonstration in the early 1990s that led to the overthrow of communism in Albania -- and I learned all this in the museum, which also has older artifacts, all the way back to prehistoric times.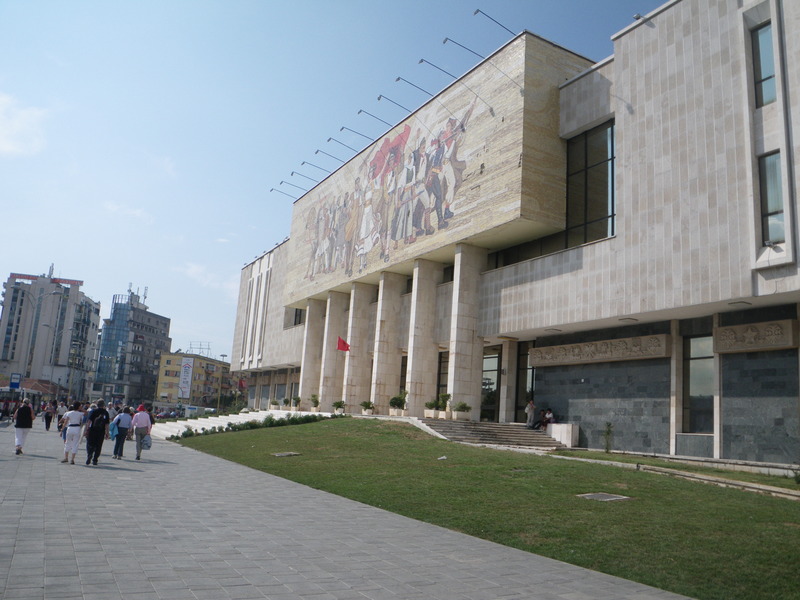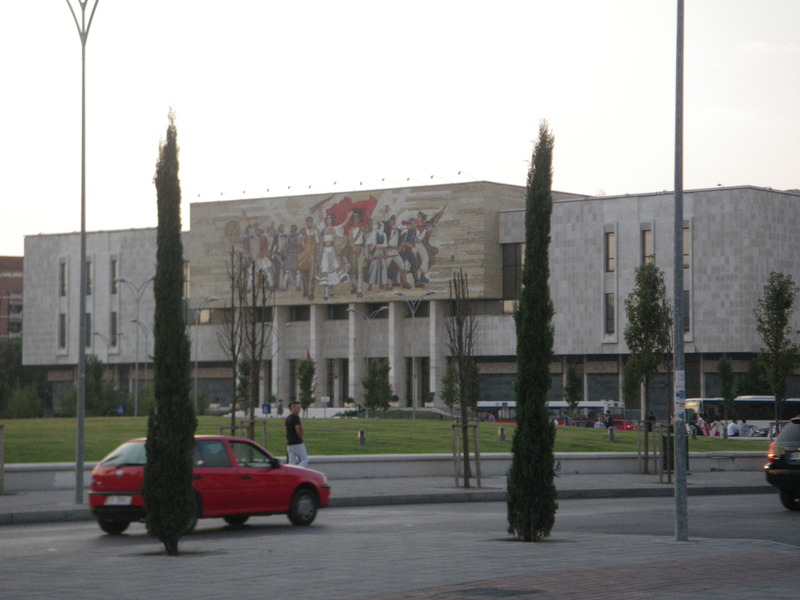 One of the buildings on the square is a mosque, which I visited.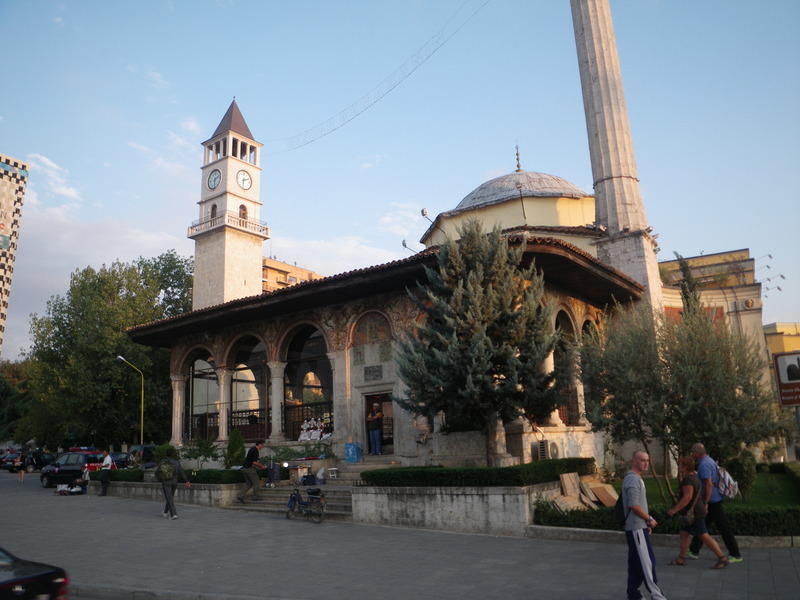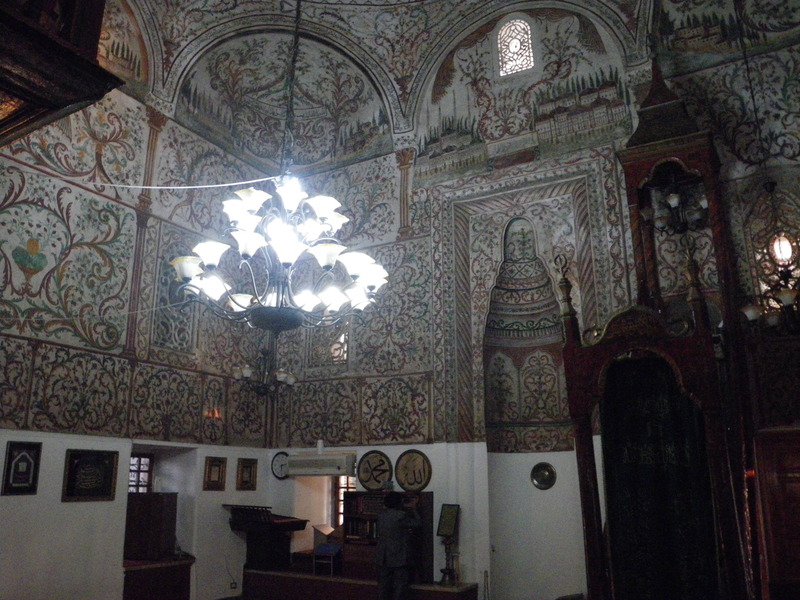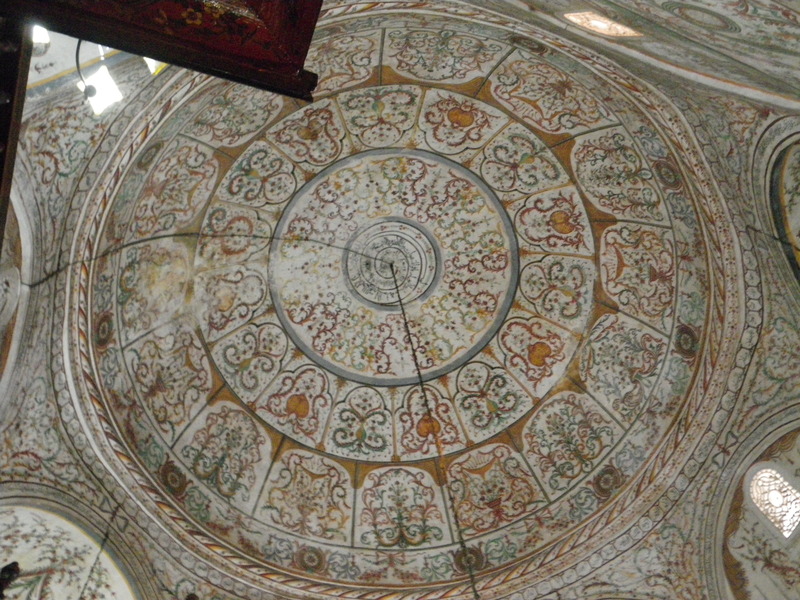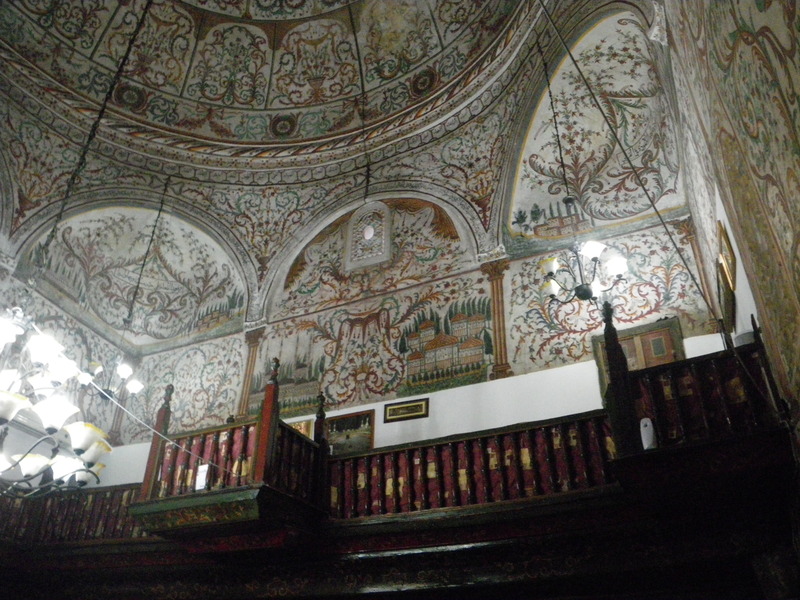 The ministry of defense is less than a block away from Skanderbeg square. I liked the ministry buildings in Albania, which seem smaller than many similar buildings I have seen elsewhere, and not nearly as pompous.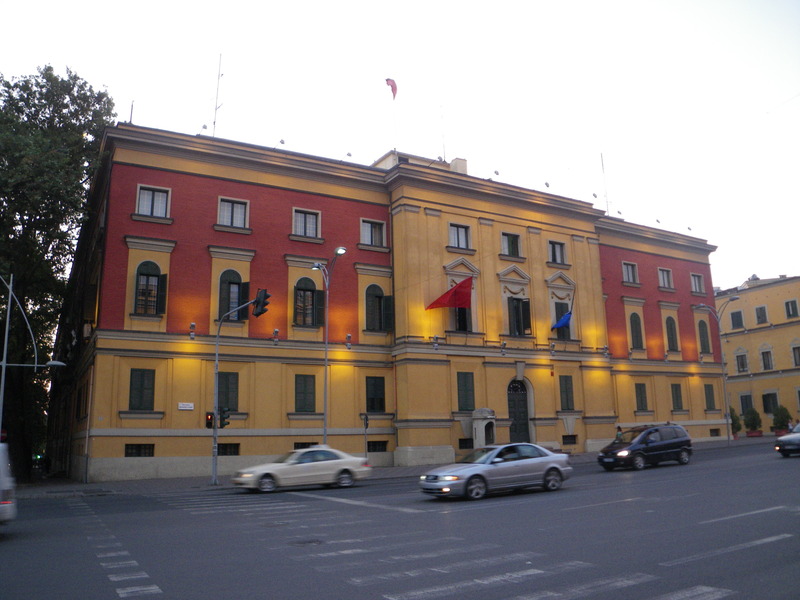 This is what is left of a museum to Enver Hoxha. The structure was designed by his daughter, an architect. I was told the inside has been gutted and leased as commercial space, and there is talk of demolishing the structure as well.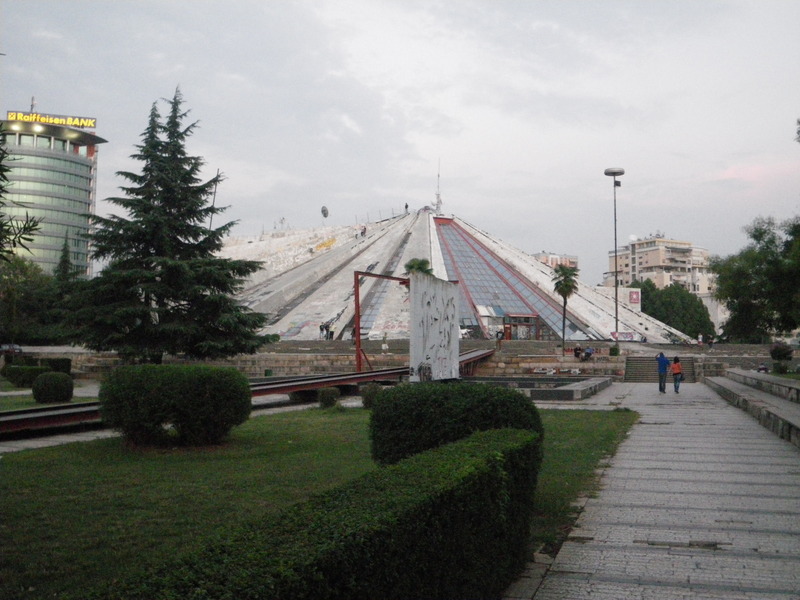 Nearby, I also saw the parliament building, but it was too dark for me to take good pictures.
Walking around the central part of Tirana after dark, I had a feeling that Tirana is a very social place, with lots of other people walking and many of them looking like they were on their way to spend their time with friends.