Wat Phra Kaew
Wat Phra Kaew is the temple of the Emerald Buddha in the Grand Palace in the oldest part of Bangkok. Bangkok itself only became the capital of Thailand in 1782. Prior to that, and until its destruction by Burmese invaders, the capital was Ayuthaya.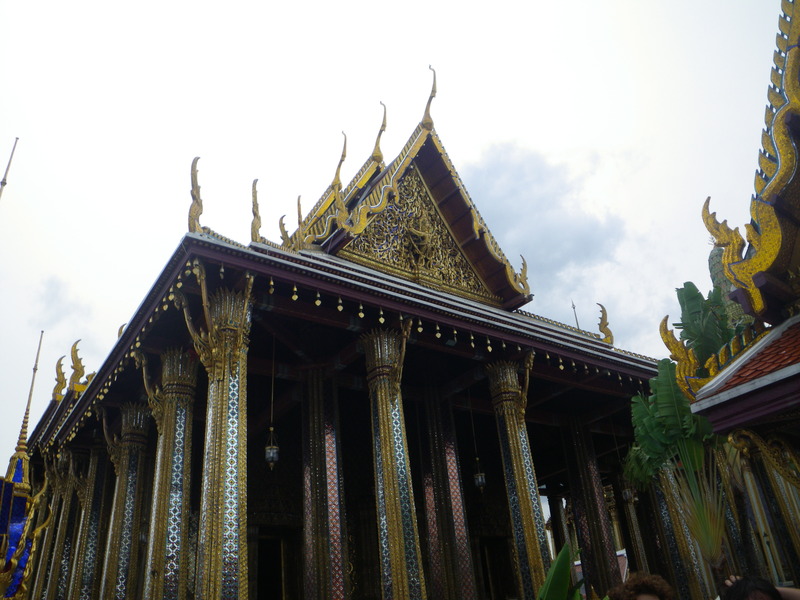 I have visited Wat Phra Kaew before, so I did not take as many pictures as I might have. By the way, it is forbidden to take pictures of the emerald Buddha, which also by the way, is made of jade rather than emerald and is quite small (but very sacred).
In any case, the architecture of the Grand Palace seems to me to be quintessentially Thai.
The Grand Palace includes quite a few statues of demons and wise old men.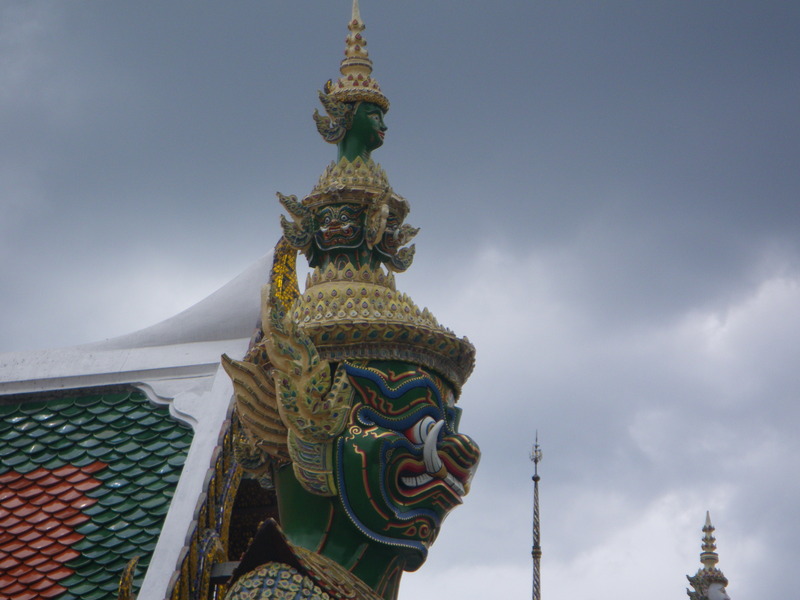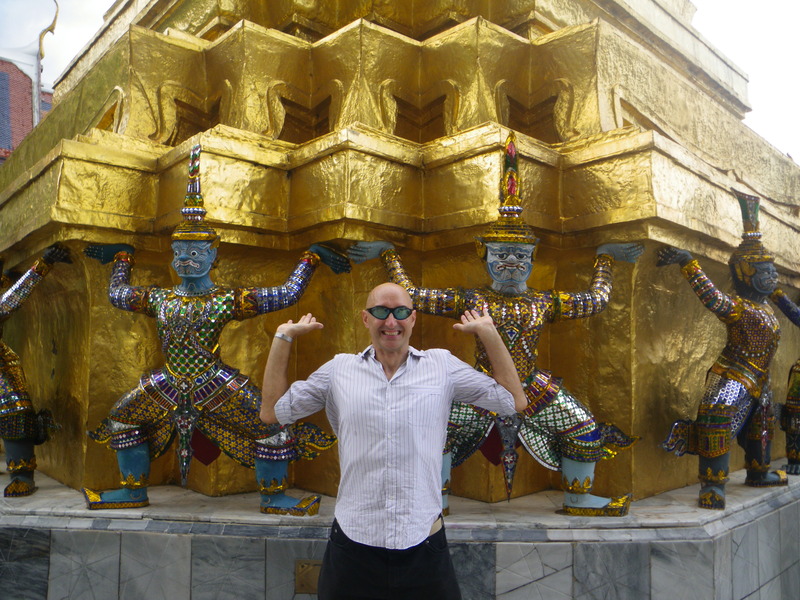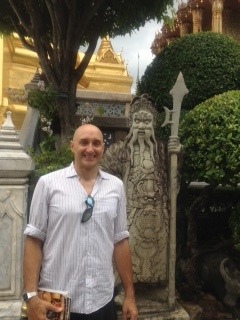 Also, architectural features here known as Chedi, and elsewhere known as Stupa, and similar towers known as Prang. I believe the first picture is a Chedi, and the second picture picture shows a Prang.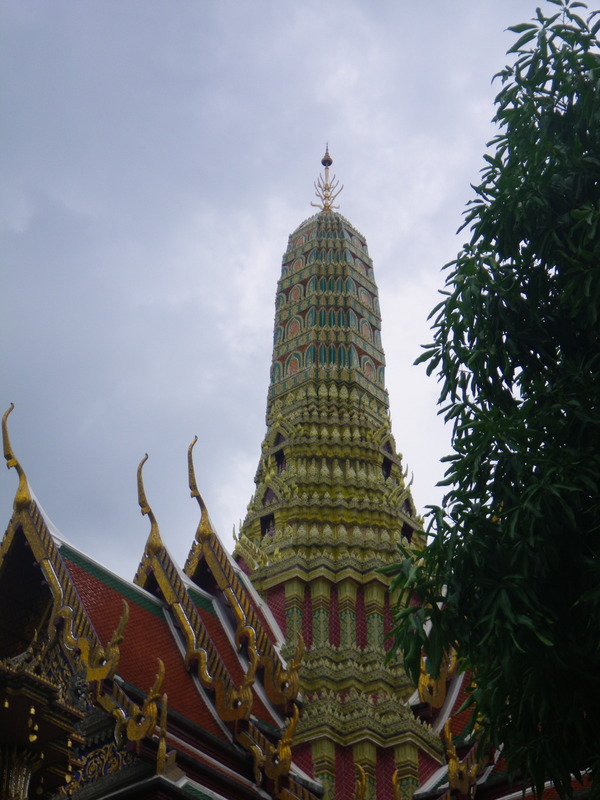 A relatively recent (1882) and very large building, Chakri Mahaprasat, held the king's harem. It is built in a mixed style that includes Italian and Thai.
This is similar to 'Iolani palace in Honolulu, which is a mix of Italian and Hawaiian styles and was built at around the same time, beginning in 1879 and completed by 1882.
Finally, it was interesting to watch a worker repair some of the intricate stucco designs.